Here at The Urban List Sunshine Coast, we make it our mission to tell you about the hottest openings in town. We're obsessed with the newest bars, the best eateries, and the cant-miss homewares pop-ups, but what about all your old faves? The spots that have been here for years, or even decades, that take you right back to those moments in your childhood or teenage years?
OK, so these joints might not have copper pendant lights and pallet furniture, and their waiters may not have full sleeve tatts and Buddy Holly glasses, but they're local institutions and we love 'em. We've rounded up the best of the best old faves on the Sunshine Coast here.
Cafe Le Monde
One of the oldest icons on the Coast, this spot advertises its status right in the tagline - Fuelling surfers since '86. And it's held up pretty damn well over the past 20 years (yes, as far as I'm concerned, the 80s were just over 20 years ago, OK? Don't fight me on this one, please. #pushingforty). But while today's coconut, quinoa and buckwheat pancakes may not exactly have been on the menu in the 80s, Le Monde still punches well above its weight on the brekky front with local favourites like Clandestino coffee and Tanglewood bread. And the live gigs and super-sexy oyster bar are enough to keep us hooked 'til the wee hours.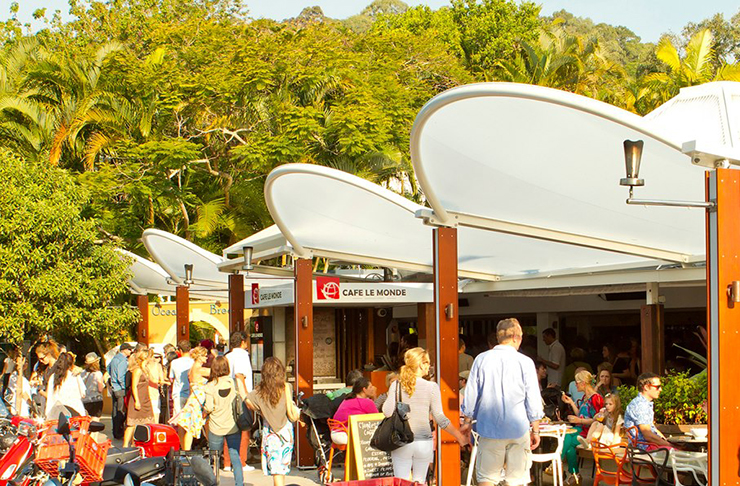 All'Antica
The best thing about Italian food is that it never goes out of style, so even if your Italian restaurant has been in the same spot since 1990, it doesn't feel dated. Sure, there are a few modern nods on the menu - there's a decent Italian Prosecco, and gluten-free pasta and pizza bases, which we don't remember from the 90s - but otherwise, not much has changed at All'Antica. You still get a ridiculously warm greeting when you arrive, and if you're feeling retro, you can still order a chianti in a cane basket. #solameitscool
Big Pineapple
Without a doubt, Queensland's most famous big thing (no, not Clive Palmer) this 16m beast dates back to the early 70s. And even though there was a scary period when we thought it might be shutting down for good, it looks like this gigantic fruity bastard (no, still not Clive Palmer) is going to be with us for the long haul. Can I get a 'hell yeah'?
With a revamped train trip, a zoo, and a gift shop with more pineapple-themed souvenirs than you can poke a stick at, The Big Pineapple is definitely pulling its weight as a tourist attraction; but there's plenty going on for us locals too. The Big Pineapple Festival is the closest thing we've got to Splendour here on the Coast, and rumours of eco-tourism and MORE entertainment is making us hella excited.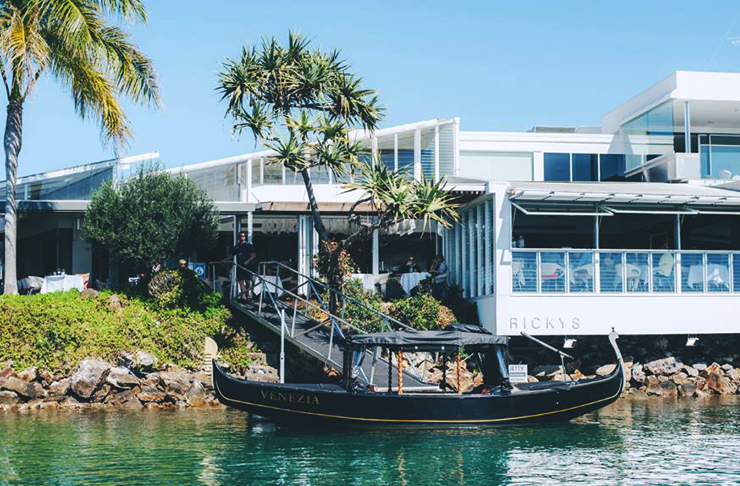 Zacharys
This riverside institution takes us back to group birthdays, end of year sport celebrations, and maybe even a shy first "real" date. Even though the locations of Zacharys' outlets have moved around over the past few years, the name is still familiar to everyone on the Coast - this place nailed the gourmet pizza trend that first took off in the early 2000s and still gives pretty awesome value for a great night out.
Fisheries on the Spit
We'd dare to argue that this local institution has been on the Coast for longer than most of our readers have been alive. From a local little co-op selling fish coming in off the Mooloolaba trawlers, the shop now dishes up a huge range of seafood - from your classic, old-school fisherman's basket and pineapple fritters, to Thai fishcakes, and grilled baby octopus in garlic and soy. But for our money, you can't go past the classic battered fish and chips (maybe a couple of potato scallops thrown in for good measure) a few lemon wedges. Revert to your childhood - get it wrapped to take away and eat it on the sand. We just had to include Fisheries in our guide to the best old school classics on the Sunshine Coast.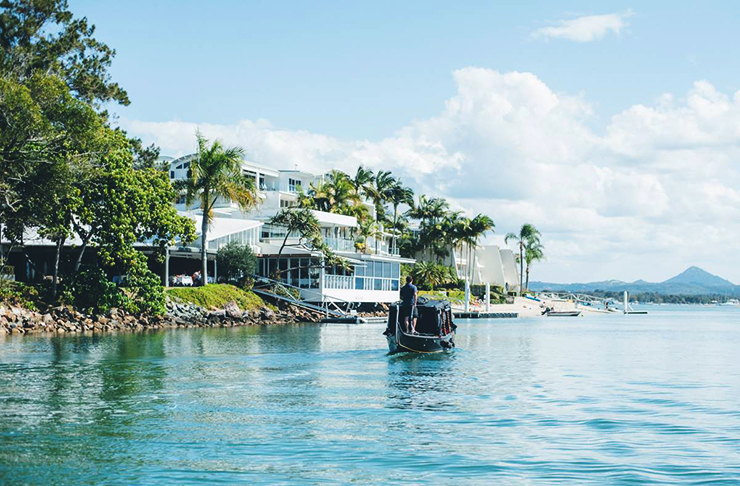 Rickys
Even though it's gone through a few incarnations over the years, plenty of people still refer to this spot as Ricky Ricardo's. But whatever you call it, it's always been an uber special-occasion venue. Like, we're talking next-level occasions - proposals, anniversaries or graduations (and only then, if you got a perfect GPA). But that's what makes this place so special. If we got to go there every week and drink aperitifs and eat a full degustation while being treated like royalty, maybe it would lose some of its magic. So save your pennies (or hint HARD at a proposal!) and book a table by the window. Even though dinner is a bit more traditional, we always prefer to go for a long lunch, so you can check out the river view and watch the sun set over the water.
Sails
In what must be the best location on the Coast - right on the sand overlooking Noosa Main Beach - Sails was front and centre of the Noosa foodie scene as it really took off in the 90s. And while head chef, Paul Leete has actually been here since 1997, we promise that his food has definitely moved with the times.
The menu has a very 21st century focus on local produce - Hervey Bay scallops, Noosa Reds tomatoes and Hinterland zucchini flowers, all due to the great local relationships that the kitchen has with local suppliers and producers. The super-cute coffee and muffin stall on the beachfront means we can grab some sustenance for our walk around to the National Park too!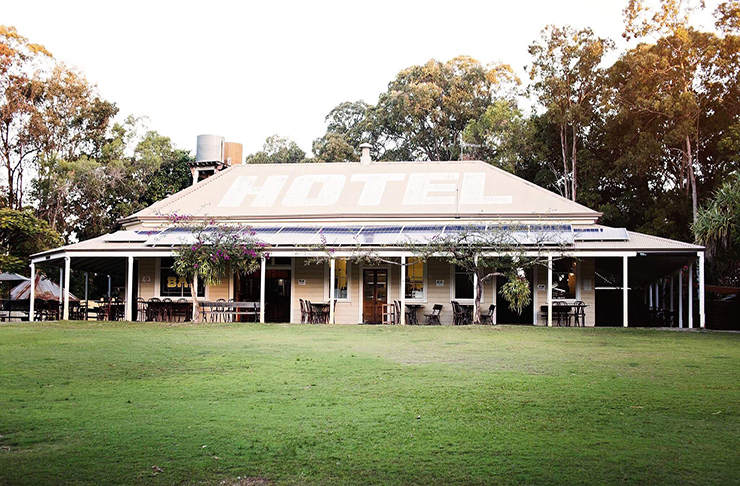 Poet's Café
Either you've got visitors staying from interstate, or you want to take Nanna out somewhere a bit special for the afternoon, Poet's Café is the THE place to go in the Hinterland. With its stunning Art Deco interiors and epic views of the Hinterland, we'll take any excuse to visit. And lets be honest, with views like this, you don't even go for the food.
Apollonian Hotel
Even though the Apollonian has been in it's current spot at Boreen Point, on the edge of Lake Cootharaba since the 1980s, the hotel itself has been an accommodation and dining spot for way longer than that. But today, it just screams cold beers, long lunches, and live music. The Sunday session is pretty epic, spit roasted pork, lamb and beef, salad, damper and vegies, and if you time it right, you can catch a rally of cool, classic cars or motorbikes. There's plenty of space on the lawn for the kids (or the big kids) to kick about a footy.
Now you've checked out all those old school vibes and probs eaten a thing or two, what about hike? We've rounded up the Best Next-Level Hikes On The Sunshine Coast here. What about checking out the best Food Trucks On The Sunshine Coast Who Have Our Wheels In A Spin here.
Image credit: Big Pineapple, Rickys, Cafe Le Mode and Apollonian Hotel.