If you love nothing more than taking your in-the-know toosh along to the latest and greatest additions to the Coast, then you'd be forgiven for thinking it has felt a little like Christmas this past year or so.
To help you keep busy as we hit the "halfway through winter" mark, here are five epic newcomers that are totally on our radar, and should be setting off alarms on yours too!
Canteen Kitchen and Bar | Coolum Beach
This super new Coolum restaurant threw open its doors a little over a week ago, and every time we do a drive-by there's bums on seats—which pretty much says "we're awesome, and you need to try us". Popping up in the old posi of Sunrise, Canteen Kitchen and Bar sits across the road from the beach and is one sleek looking space. Concrete, timber panelling, and pendant lights are there for the admiring, but if you really want to be wowed we think share plates would be a smart place to start. Blue corn tacos, duck pancakes, Malay crab cakes… one-word—drooool!
Mister Darcy | Noosa Heads
We love new things, especially when we find them tucked away in one of Noosa's best homewares stores. Nope, we're not talking about a copper cheese knife or epic shibori cushions (although we'll take both of those, too)—this time around, it's all about a teeny tiny café that goes by the name Mister Darcy. Haven't heard of it? Don't stress, it's new, so you're off the hook. But if you want to check it out, you'll find it in Bella Rustique serving up smooth-as-keratin-hair coffee and more-ish sweets.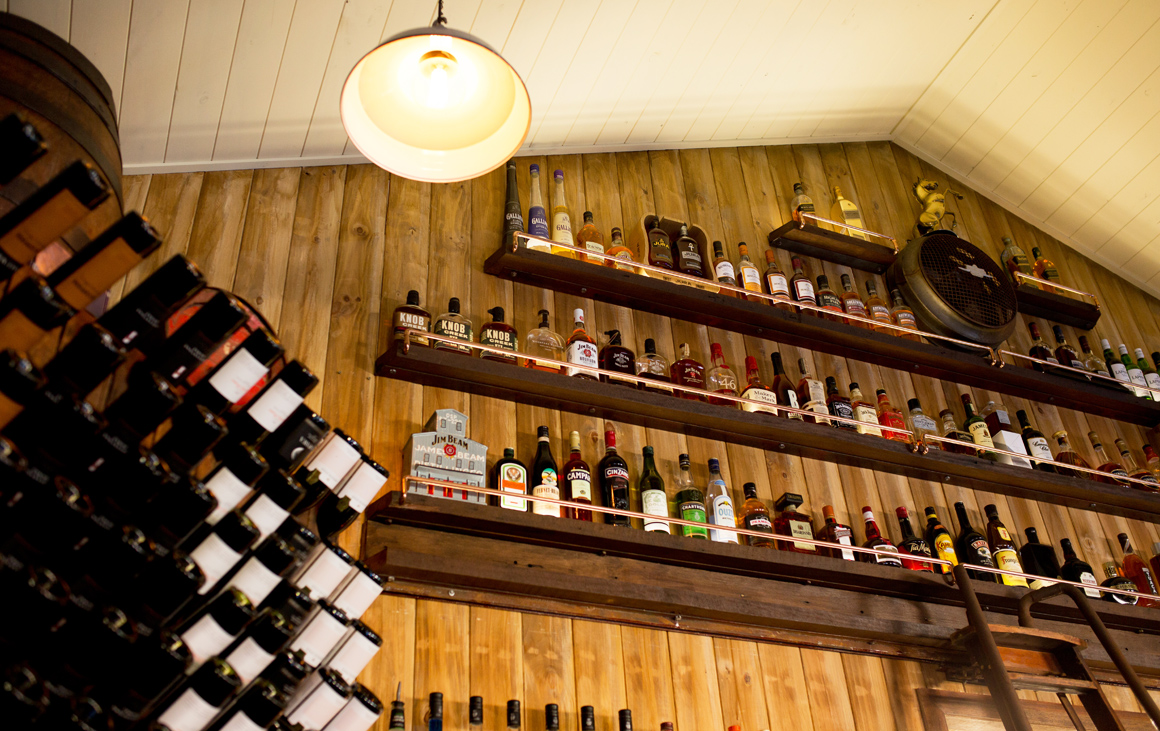 Whisky Bar at Rick's Garage | Palmwoods
Everyone who's anyone knows Rick's Garage, but not all of those peeps know about the shenanigans going on upstairs from Thursday to Sunday night. Can we let you in on a little secret? Rick's has stepped it up a whole 'nother level in our books by adding a freakin' whisky bar to their repertoire of "things we do awesome"! No lie, the space is epic and totally where we want to hang on our next date night. Hey, there's nothing sexier than a guy/girl who knocks back a giant burger then drinks a whisky on the rocks. Am I right or am I right?
Kiosk Noosa | Noosa Heads
This little hideaway is tucked on the outskirts of Bay Village along Hastings Street. It was a boutique, then a barber, and now it's Kiosk Noosa—where the coffees are served jussst right. Pouring the goods from our mates at Vintage Black, this hole-in-the-wall café also serves tasty salads, quiches, and the notoriously delicious diner dogs. We're rating this as one of the best new spots to grab a caffeine hit on the run, when the sun is shining and beach is calling. Which is like 98 per cent of the time.
Trail 518 | Pomona
We've said it before, but Pomona is on fire. Not literally, thank God, 'cause that would NOT be something we'd be celebrating. Trail 518 on the other hand, we're totally cheering for because this new Noosa Hinterland café is the gateway to a headache-crushing coffee from local roasters Flying West, teemed with some of the best breakfasts on the Coast; like the all kinds of mushrooms dish (featuring shitake, enoki, oyster, and flat mushies) with goat's cheese and poached eggs on light rye. Mmmm…
Looking for more things to do on the Sunshine Coast this weekend? Earlier this week we spilled the beans on five hidden lookouts we probably shouldn't tell you about.
Image Credit: Daniel Hine for Metropolist