We've all done a degustation before, haven't we? OR have we?! 'Cause some bloody genius has come along and decided to host a beer degustation, and we're positively frothing.
Think: four beers, four courses and two cooking styles, and you're gonna get one epic night out on the Sunshine Coast while you're at it. #craftcrazy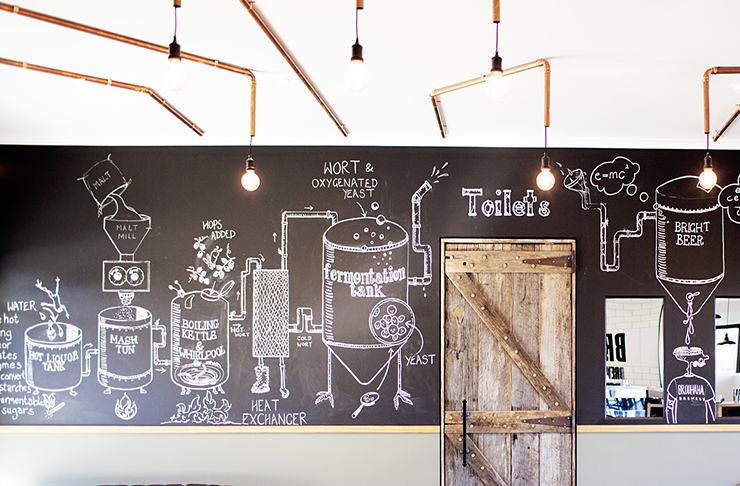 Did we mention it's being held at one of our fave breweries? That's right, the fine folks over at Brouhaha have gone rogue and issued a challenge to their Head Chef, James, and their Sous Chef AKA "Spicy Phil" to create their own menu that best showcases their individual cooking styles paired with their beer selection, naturally.
And what culinary delights should we anticipate, you might ask? James specialises in English gastro-pub fare, while "Spicy Phil" loves south-east modern Asian flavours. (Hence the spicy reference.) BTW, Spicy Phil also loves to infuse beer in his noms too, so we're in for quite the night. Have you decided what you'd prefer yet?! We're still deciding.
Now, don't delay buying your tickets 'cause these puppies are selling like hotcakes and you don't want to miss out. Just remember it's FOUR beers, FOUR courses and what promises to be a night of frothingly good fun. Oh, and UBER is probably the ideal way to get home after this one, kids.
The Details
What: Beer-gustation At Brouhaha
Where: Brouhaha Brewery, 39 Coral Street, Maleny
When: Thursday 28 June; 6pm till 9pm
For more event details check here.
So you love beer! Well you're in luck cause we've rounded up the best breweries on the Sunshine Coast here. Psssst! Did you hear we're scoring an epic new brewery this year on the Sunshine Coast? Did you also hear the other massive news? The Sunshine Coast is getting its first ever rooftop bar.
Image credit: Claire Plush for The Urban List