Mooloolaba Esplanade is home to a tonne of restaurants and cafes, but none are quite like Gainsbourg.
It's been a little over six weeks since Gainsbourg officially opened, and already the little restaurant with a big emphasis on details has created a steady flow of first-timers and repeat customers popping in for a strong coffee from Melbourne roaster Padre, one of their simply delicious breakfast dishes or a taste of their innovative lunch creations.
Fast forward to two weeks ago, and Gainsbourg is now open nights—well, three of them anyway; Thursday, Friday, and Saturday.
For lovers of Gainsbourg, this announcement pretty much made their year. For yet-to-try-their-incredible-cuisine peeps (and let's face it wannabe know-it-alls) like us, nabbing a table on one of their first opening nights became a (VERY) serious priority.
Gainsbourg sits in the heart of Mooloolaba, along the Esplanade and across the road from the beach (hello ocean views!).
Owned by four friends—Brent Colautti, Samuel Cook, Matthew, O'Brien and Drew Cantle—the restaurant is a coming together of four different backgrounds (Samuel, for example, left his job as a wine maker in Victoria to come on board as a the Gainsbourg's sommelier) to create an innovative, experimental dining experience that is a breath of fresh ocean air to the Coast.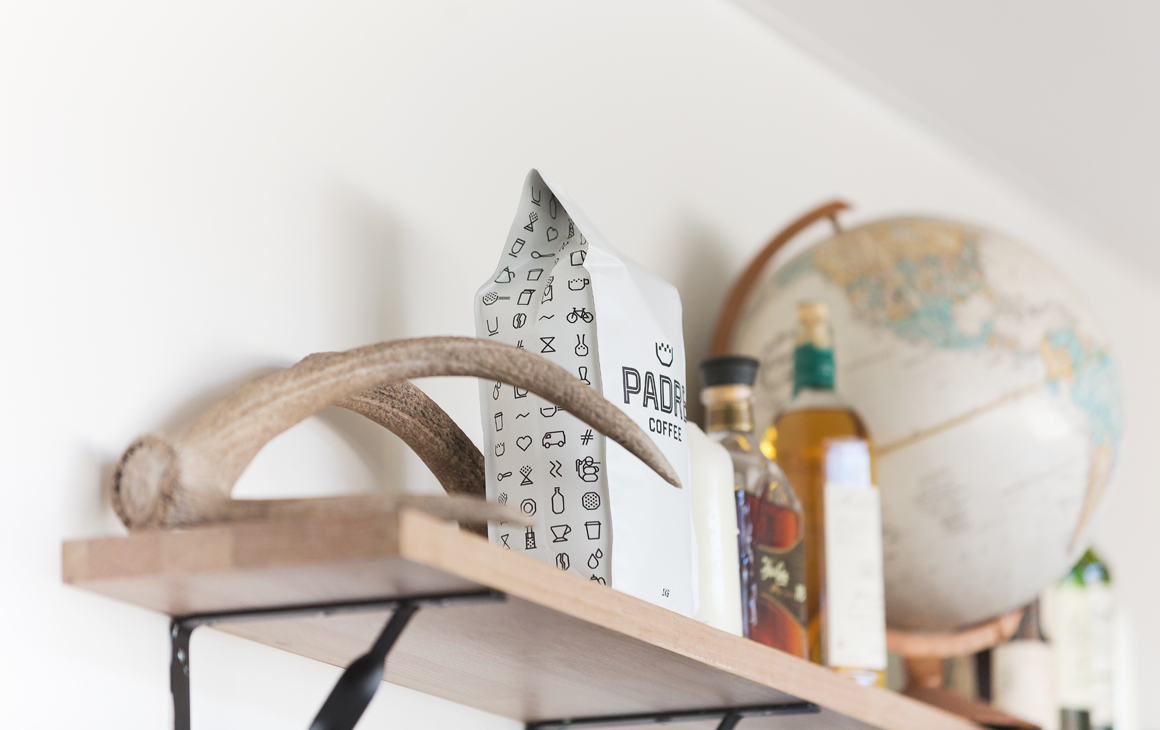 Named after, you guessed it, Serge Gainsbourg, the meaning runs deeper than the letters that make up the word.
"Serge lasted so long, through so many decades. It's that element of growing with time yet having a few key things stay the same, that we really loved and connected with," Drew explains.
It's attention to detail, just like this, that makes Gainsbourg a very special addition to Sunshine Coast restaurant scene.
We browse the evening menu and after much "umming" and "ahhing" decide on two entrees—Seared Scallops with corn puree, jamon chips, young celery and shaved bonito, and Duck On Toast with walnut, watercress, Manuka honey and a dribble of balsamic.
Both are indescribable, and need to be tasted to be understood, but descriptions like "succulent", "tender", "oh-my-god-this-is-so-freakin-amazing" were repeated in between forkfuls and then to our waiter. Add to the mix, that we found out the stunning speckled plates that the dishes were served on were actually made in collaboration with a local ceramicist especially for the restaurant, and our rave radar went into high alert. Who does this kind of thing? Gainsbourg, that's who!
In between our starter and mains we progressed from a Mt Moriac Pinot to a chilled glass of Blossoms by Gentle Folk, a wine recommended to us that is an unusual blend of pinot noir, merlot, a splash of pinot gris and gewürztraminer. The flavour is something we've never tasted, and is the perfect example of Gainsbourg's carefully curated, not-so-common wine list showcasing small-batch options from experimental grape growers. It goes down a treat as we take in the last glimpses of the waves, as the sun disappears.
Next up are our mains, featuring fresh, seasonal Sunshine Coast produce. We order the Squid Ink Linguine with pan-fried calamari, chilli, parsley, Napoli and a garlic crumb. And, a 250-gram Grass-Fed Sirloin with smoked Hennessey butter, a shallot reduction and perhaps the best hand-cut chips we've ever bit in to.
Like the entrees, anything we write about the food will be an understatement, so let's just say both meals were next-level delicious and if you want to be wowed by the mouthful, make this your next go-to dinner spot!
We didn't make it to desserts, but with Torched White Peach and Brulee Brioche on the menu, we're thinking next time we'll skip the entrees (superhuman willpower will be needed) and save room for the guys at the end.
With the ocean breeze flittering across the al fresco dining area, ambience enhanced with candles, outstanding service, and food and wine that will turn even the toughest critic into a puddle of praise, it's more or a less a given that we're totally besotted with what Gainsbourg's bringing to the table. We'd even say it's already up there with the best restaurants in Mooloolaba.
If you've already dropped in during the day, do yourself a favour and make an evening booking. The vibe (and menu) is totally different!
To the guys at Gainsbourg, we're so glad you exist. And that you've created a platform for scrumptious food and drinks, where the attention to the little things makes the big things all the better. And thanks too, for not opening in a city. 'Cause now you're all ours. And we're going to tell everyone!
Where: Shop 109, 59-75 Mooloolaba Esplanade, Mooloolaba
Contact: 07 5478 1498
Image Credit: Daniel Hine