If you've been lucky enough to dine at Spirit House, it's almost guaranteed that you'll know and love this dish.
One of the best restaurants on the Sunshine Coast, Spirit House is renowned for dishing up epic Asian cuisine and their coconut soup with tea smoked salmon is where most decide to start their whole dining experience.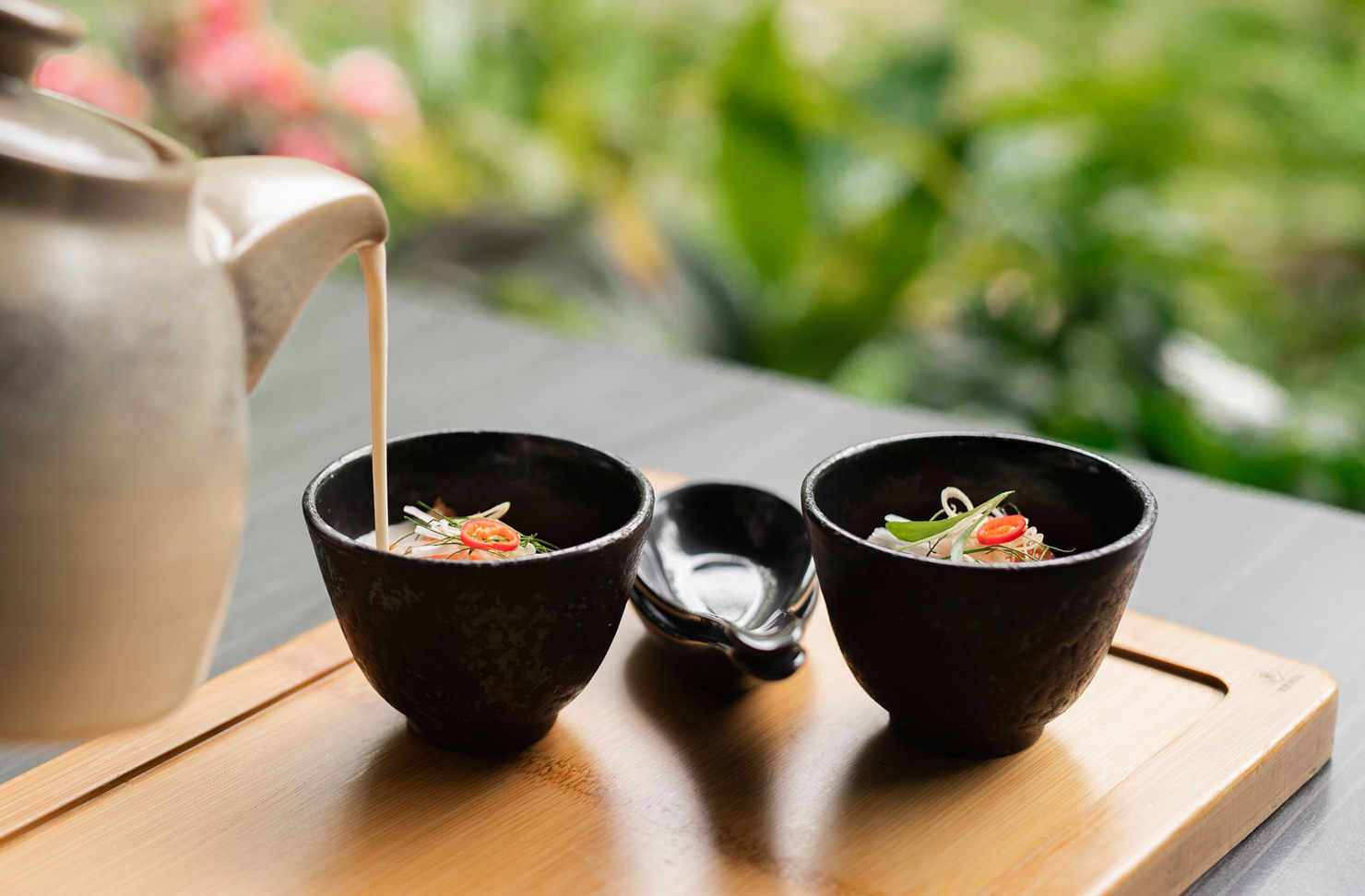 With the coronavirus epidemic forcing the temporary closure of this hidden gem, we're pretty sure we're not the only ones craving some Spirit House eats, so the release of the recipe behind their famous soup has sent our tastebuds into a pre-cooking frenzy. You too?
Grab the shopping list and add to it all the ingredients you need, because this is one dish you need in your quarantine life.
Ingredients
For the Smoked Fish
½cup jasmine rice
½ cup brown sugar
½ cup black tea
300 g salmon fillet, skin off sugar
1 tbs water
1 tbs fish sauce
4 tbs tamarind water
For the Soup
1 cup chicken stock
2 sticks lemongrass, bruised & cut into 3cm
pieces
3 pairs kaffir lime leaves, torn
8 slices galangal
2 cups coconut cream
2 tbs roasted chilli paste (Thai chilli Jam)
1 tbs palm sugar
3 tbs fish sauce
Method
To Smoke The Salmon
Place smoking mixture in aluminium foil, then place in the bottom of a wok. Place a small rack or bamboo steamer over the foil and place on high heat.
When the mixture starts to smoke place salmon on rack and cover with lid or foil.
Allow to smoke for 10 minutes then remove. If under cooked place in the oven to finish.
For the Soup
Place stock, lemongrass, lime leaves, galangal and shallots in a pot and bring to the boil.
Reduce heat and simmer for 5 minutes. Add chilli paste, palm sugar and fish sauce and simmer for a further 2 minutes.
Add coconut cream and bring back to a simmer.
Strain soup if desired. Add lime juice and adjust seasoning, if needed. Mix and prepare to serve immediately.
Serving The Soup
Shred smoked fish and place fish in soup bowls, garnish with coriander and chilli.
Pour over the hot soup and serve.
Looking to get out and enjoy the fresh air this weekend? Throw down a rug at 12 of the Sunshine Coast's best picnic spots.
Image credit: Kieran Tunbridge for Spirit House