It sounds more like a kid's dream than a real job. Video Game Writer. It's right up there with 'Pirate', 'Astronaut' and 'Professional Dinosaur'. Unless you're an award-winning journalist, author and gamer, Rhianna Pratchett.
If you haven't heard of Rhianna before, she's basically the Aaron Sorkin of game-writing. The daughter of renowned author Terry Pratchett, Rhianna has been nominated for a BAFTA (for her work on Heavenly Sword), and took out the Writers' Guild of Great Britain 'Best Videogame Script' for Overlord. She's written Tomb Raider comics, books on gaming narrative, and spoken at Animex, GDC and TEDx.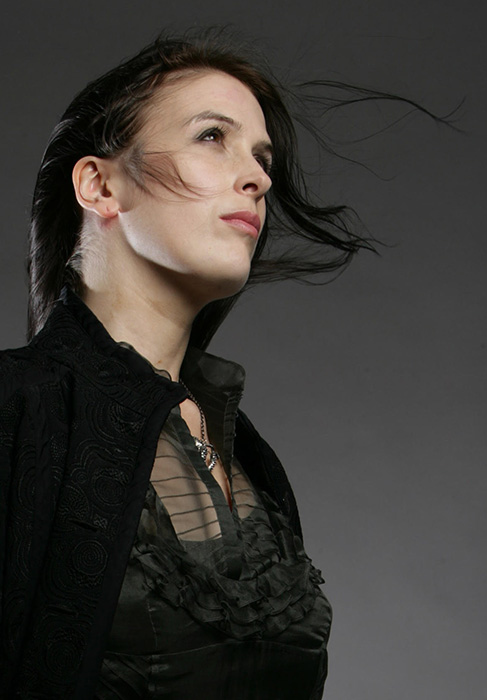 We caught up with Rhianna before her appearance at PAX Aus 2018 to chat gaming, writing and all things Dream Job.
What made you want to get into game writing?
I didn't. Largely because being a freelance game writer didn't really exist as a viable career option when I started in 2002. In the previous four years I spent as a games journalist, I'd never been introduced to someone like me. Or who I became. Obviously, stories were still being written for games, but it was usually by designers, producers or anyone on the team who had the time and inclination to do it. It was often left until the last minute and was one area of development that wasn't usually done by a specifically skilled professional. So I had to carve out my career as I went along. It was exciting but meant I had no roadmap. No footprints to follow. It was a relatively uncharted territory.
How does game writing differ from other dialogue/story work?
With other entertainment mediums you often passively absorb the story. With games, YOU are the story. It happens around you, because of you. You shape it. You are an active participant. The relationship between creator and audience is incredibly close.
Do you think the gaming industry suffers from a lack of diversity?
There have always been women involved in the games industry. Particularly in the 70s and 80s, they were instrumental in spearheading certain genres, like adventure games. However, from the inside looking out, it's hard to say, because women in the industry tend to gravitate towards each other and try to offer support, mentoring for existing women and for women looking to join the industry. Therefore my world tends to have a lot of women in it, but it's not reflective of the industry as a whole, which tends to be more-or-less in line with other tech sectors when it comes to female representation. As far as diversity as a whole goes, we can do a lot better, both on-screen and behind it.
What are your top three tips for game dialogue?
Keep it pithy. Add colour wherever possible. Learn which battles are worth fighting and which aren't.
Why do you think game writing is often so cliched/stilted?
The narrative literacy in the gaming industry is still pretty low when compared to other entertainment fields. That's because it's not had to be particularly high in the past to be deemed serviceable. Narrative was left to one or two people to create, rather than entire teams. In the future we must all become better storytellers.
Are you working on anything interesting at the moment?
I largely do consultancy and speaking these days. I am working on a small indie project called Lost Words: Beyond the Page, where you play the game partly in a young girl's diary (where her words become platforms and puzzles) and partly in a fantasy world of her creation. Beyond that, the majority of my work is in film and TV, with a particular emphasis on book-to-screen adaptations. I have projects with the Jim Henson Company, Film4, O3 Productions and New Regency.
What games are you playing right now?
I've just finished Unavowed by Wadjet Eye games. A brilliant old school click-and-point adventure. I am also playing Two Point Hospital, which is a spiritual successor to the Bullfrog classic, Theme Hospital.
Got any tips for people who want to get into game writing?
Keep playing games. All kinds of games. Look at the way that the narrative is used. Not just in the script, but in the art, design and mechanics of the game. Keep honing your skills as a writer. Read a lot. Go to classes. A writer writes. Lastly, network. Go to conferences such as Develop, GDC, Nordic Game, or any of the hundreds of gaming conferences that are held around the world every year. Listen to stories. Make contacts. Make friends. Become immersed in the industry. Play, write, network.
PAX 2018 is kicking off in Melbourne this week (26 – 28 October). You can catch Rhianna's StoryTime panel on Friday, 10:30am.
Want to know all the stuff worth streaming right now? Check out our Best Of The Binge.
Image credit: Colin Anderson