Smart-phone life is about to change as we know it. A big call, but easily valid considering there's a possible SEVENTY FOUR fresh, can't-wait-to-use-them-all new emojis coming our way this year.
Is it too early for our year to be made? We'd happily clock out now and zoom into 2017, 'cause we don't really know if tech-life can top that kind of shiz.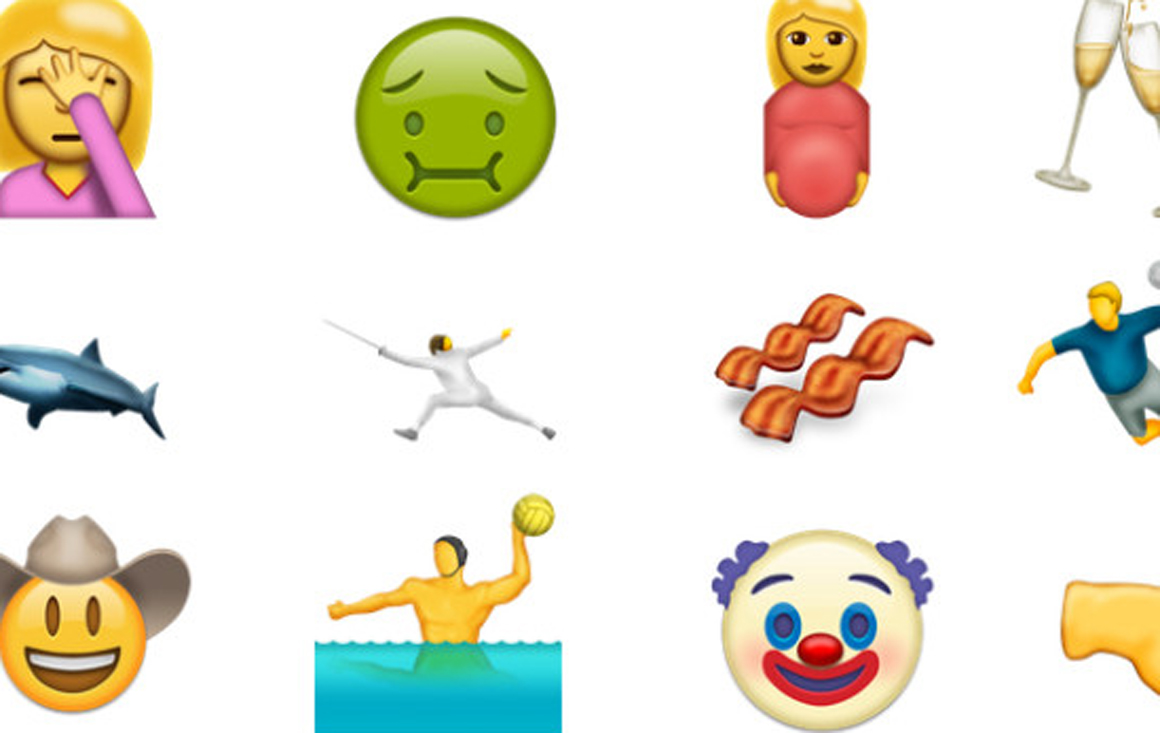 So, how did this all happen? Apparently, there's this magical body called the Unicode Consortium—we like to think of it in as being in the same realm as Unicorns, 'cept they work with codes (duh!) not corns, which sounds wayyy better—announced there were 36 sexy emoji candidates ready for their next release aka Unicode 9.0. Which apparently means they'll be available for the using in mid 2016.
Add that number to the 38 that were approved in September last year, and that's 74 new emojis heading straight for me. I mean you. I mean us.
Favourites, which we're sure will get a run for their cleverly designed forms, include the "fingers crossed" sign, a neatly sliced avo' perfect for those avo-on-toast hunts, a woman with child (yep, she's pregnant), and ridiculously good-looking, ultra-crispy bacon rashers. (Please do refrain from licking your screen, or at least wait until you're in private, you animal.)
You'll be able to call people liars with one simple emoji (hello, Pinocchio), there's a scary clown (seriously, do NOT send this to me), an old-fashioned glass to help channel those Mad Men nights, and did I mention we be gettin' a selfie emoji—obvs. And for the Francophiles, you'll be getting wet over la baguette et le croissant.
Then there's those new emojis that really surprise us and make us question the type of peeps lurking behind this mysterious Unicode place. Do we really need a fencer dude to add to the already useless emojis we've got to scroll through to get to the cute little moped that's about to descend onto our screens? The answer is no. A karate uniform? Still no. An egg? Well, yes, we'll take that one.
We've saved the best 'til last, for the most where-have-you-been-all-my-tech-life emoji—the epic face palm. Because honestly, we've all wanted to go there at least 1573829 times. And now we can! Hells to the yeah.
A not-so-great side note: Don't hold your breath for the dumpling emoji. You won't be able to go there until mid 2017. *Insert face palm emoji here*
Image Credit: Harpers Bazaar