While winter has its downfalls (like rain and all of the darkness), it does have its perks—winter fashuuun being the main one of course. And while your winter wardrobe should be full of sleek classics that are great for layering blah blah blah, how can you go past a brightly coloured oversized jumper with your favourite Powerpuff girl on it? You shouldn't have to, so it's time to start incorporating a bit of fun into that ol' winter wardrobe of yours!
Here are 8 of the best cool girl jumpers to get you started.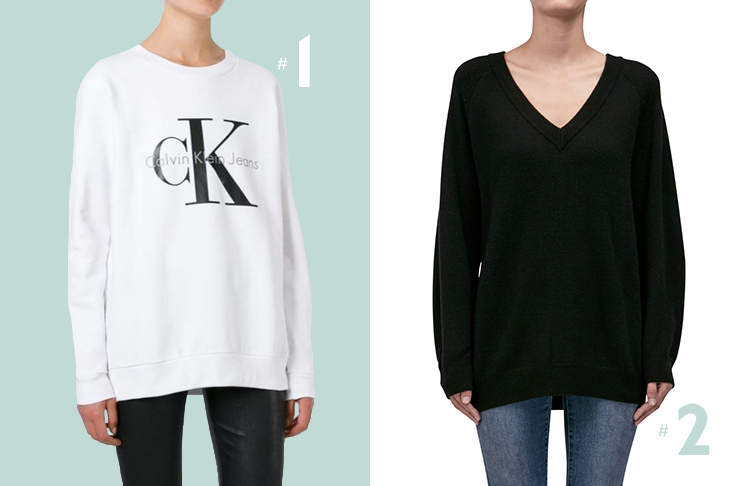 #1 The One Who Woke Up Like That
Well if this doesn't scream freaking-cool-girl I don't know what does. This is the ultimate "I didn't try a bit but still look so dang good" jumper. And while white might not seem like the smartest of choices, it's 100% worth it for this jumper.
#2 The Classic
Yes you need some bright jumpers, because #fun, but even I'll admit you also need a classic or two. Enter T By Alexander Wang's black cashwool jumper. Oversized enough to be super cool and comfy, sleek enough for those occasions where a cartoon jumper simply isn't appropriate.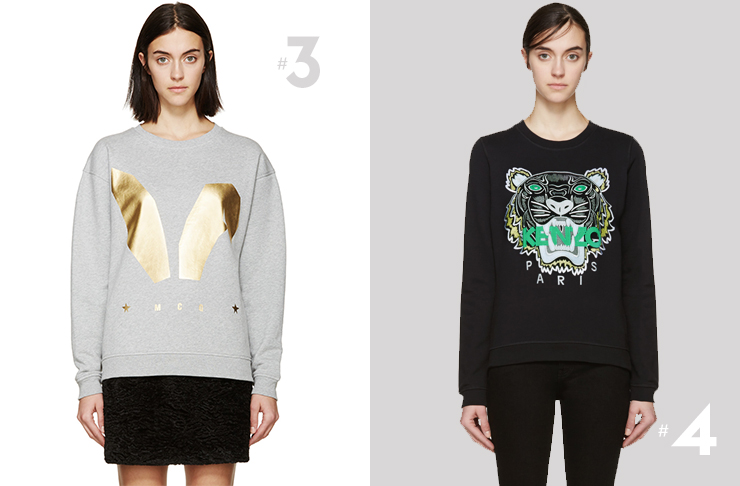 #3 The Animal Lover
We love a good grey jumper, but let's step it up a notch with some metallic bunny ears why don't we? And while bunny ears get a bad rap sometimes for the whole playboy bunny thing, there ain't nothing tacky about this awesome-ly oversized Alexander McQueen jumper.
#4 The Tiger
The Kenzo tiger deserves its own spot in the cool girl jumper hall of fame. With fans like Beyonce and Jessica Alba, can you really blame us for having three different colours sitting in our shopping baskets right now? Which one to choose…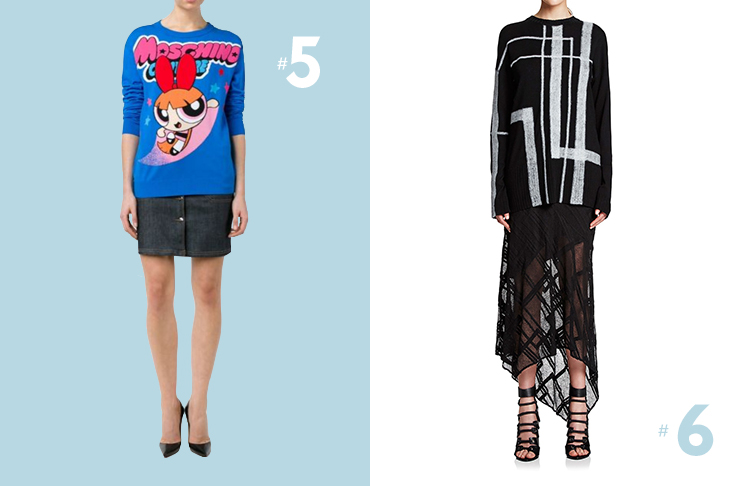 #5 The One Who Never Grew Up
It's possible that most of us were technically too old to be watching the Powerpuff Girls when they were on TV? But let's gloss over that detail and focus on the fact that they were awesome and still are. Blossom, the cutest of the Powerpuff Girls, can now be part of your winter wardrobe, courtesty of Moschino. Thank you!
#6 The School Girl
For those of you who loved geometry, or maybe just colouring in, this one is for you. But we've taken a slight upgrade from our school days and headed into cool girl luxury land with 100% merino wool. This little number is simple enough to wear with just about anything, but way less boring than that plain old black knit you have collecting dust in your cupboard.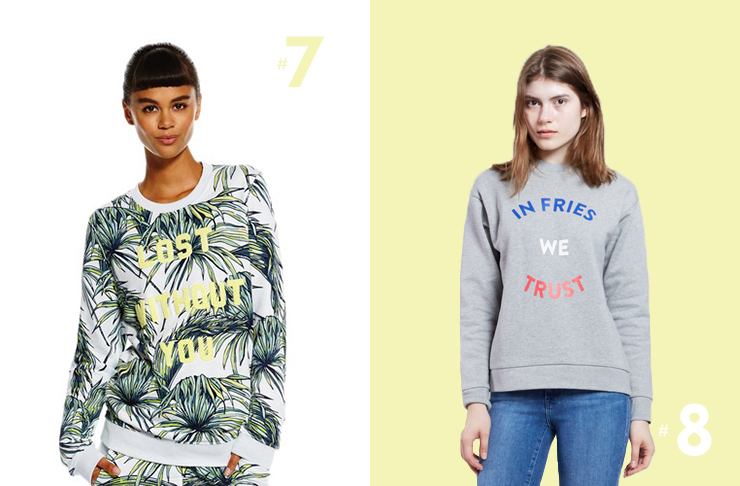 #7 The Nature Lover
It's winter and we know you'll be staying warm and toasty inside until Spring. So we've found a way for you to get your nature hit on your jumper instead. Zoe Karssen is the ultimate cool girl and this jumper looks so dang comfy it might just become our official winter work uniform!
#8 The Foodie
No jumper has ever been true-er—or more wise! Etre Cecile read our minds and then put it on an uber cool and super comfortable jumper. And in our favourite winter colour. Just take our money already.
Need some cool girl loafers to go with your cool girl jumpers? Check out 8 Loafers We're Loving Right Now.
Image credit: Fashiongum