I arrived at Sebastian with my guard up. I couldn't help it. Since opening in November last year, Dave Parker's new Basque-inspired bistro has attained Beatlemania levels of hype (I saw the thing on Postcards for God's sake, which is the restaurant equivalent of your parents joining Instagram and saying things like, 'Isn't this nifty!').
It's not that hype necessarily equals shit food, but my inner cynic was already sniffing the wind, which is probably why I noticed that, although Parker and co-owner Alex Brawn must have pumped a small fortune into renovating this place, the plants are plastic. A petty detail, sure, but come on it's 2019.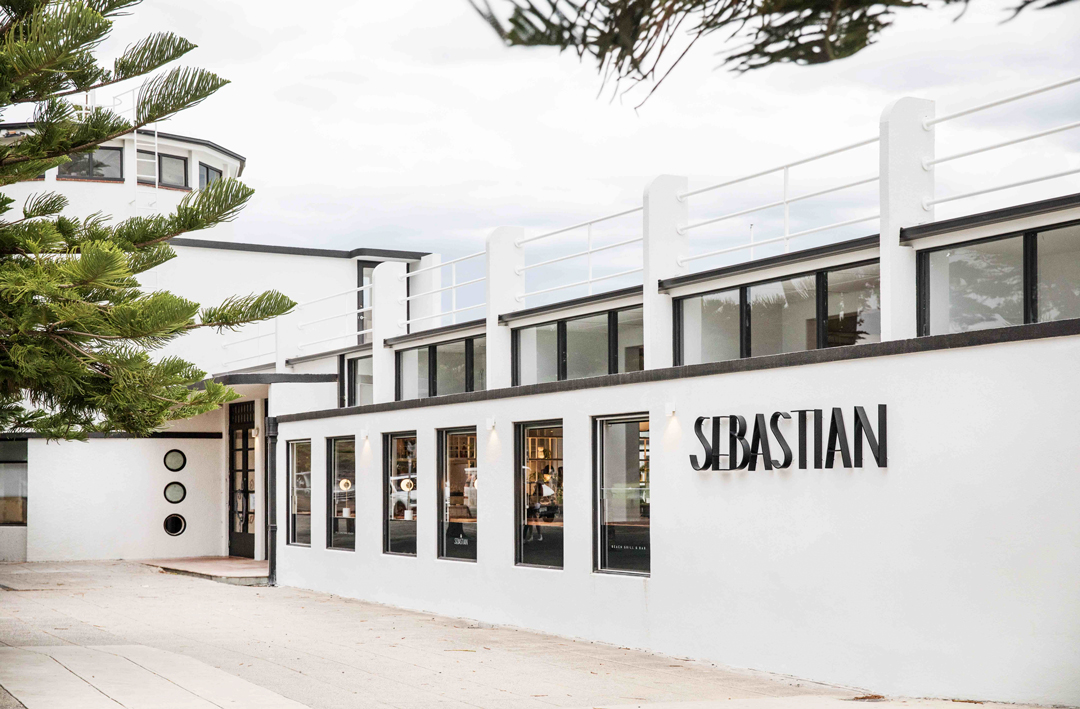 Looking around Sebastian, the first thing you notice is that it's packed. Like, rammed. We had to book our table a couple of weeks in advance. There's even people out on the deck (or is it a patio?), which given it's like 14 degrees and blowing a southerly is pretty damn impressive. Sebastian, to its credit, brings out soft grey blankets for the shivering al fresco guests. The décor is just on the right side of nautical kitsch. There are no fishing nets, mizzen masts or ship's wheels, but there are a lot of umbrellas and Mediterranean blue and vaguely oceanic prints and general Portsea-ish 'seaside' vibes. Considering the location, smack bang on Williamstown foreshore, this is okay. The interior actually looks pretty amazing (apart from the plastic foliage, which becomes a real visual splinter as the meal goes on. Sorry, I won't mention it again).
Anyway, the food. Is Sebastian worth your hard-earned dollars? And that's a fare question, given this place isn't exactly cheap eats. Pinxtos range from $5 (mixed olives) up to $14 (Executive Chef Leigh Robbins' famous Port Arlington fried chilli mussels, which taste like salty sea nuggets and are one of the best things I've ever eaten). Small plates hit the $16 to $24 mark and are, as advertised, small. Larger dishes, "designed to share" according to our waiter, were all north of $30. Sidenote: If you want to know what a $140 1.2kg pasture-fed Black Angus steak tastes like, this is your chance to find out. I did not find out. Any dish that reaches triple digits scares the bejeezus out of me.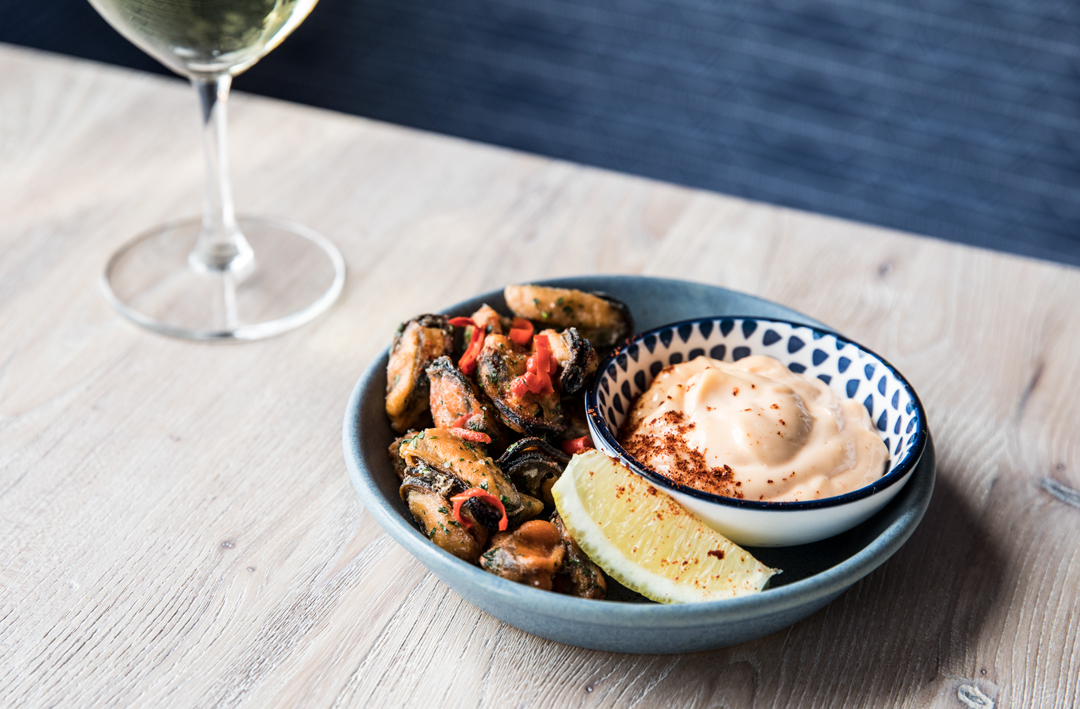 How much you enjoy Sebastian will depend on how much you like Parker's other flagship restaurants – San Telmo, Palermo, Pastuso and Asado – because this is pretty similar. The inspiration is different – Spain's Basque country, specially San Sebastian, where ripped Spanish guys wander the sands of La Concha eating octopus and flexing at people – but Sebastian continues Parker's notorious 'live flame' obsession. Nearly all his kitchens resemble Mt Doom from Lord of the Rings. There's no Josper oven here, but there is a huge woodfire grill, the smoke from which wafts all the way down Williamstown beach like some distant meaty bonfire. Most of the menu comes out charred, smoked, or charred and smoked.
I started with some warm Ligurian olives, the chilli mussels and exactly one mouthful of West Australian octopus. The octopus was okay (a herby a la grecque dressing gives it some zing), but didn't blast my cortex like it usually does in Spain or Greece. Better was the calamari, which is about as far from fish n' chip squid texture as it's possible to get—buttery, soft, still a touch al dente, served with a fierce ink romesco and lashings of lemon. If a squid knew it could taste this good, it would probably feel better about ending up on the grill.
Mains come out pre-chopped, to make sharing easy, if sharing food with people you love is your thing. The good news: the 300g O'Connor's flank steak at Sebastian might be one of the best I've had, which is probably why I didn't want anyone to get any. It was even better than Palermo and Asado, which are both renowned cow temples (Asado is actually wallpapered in jersey hide).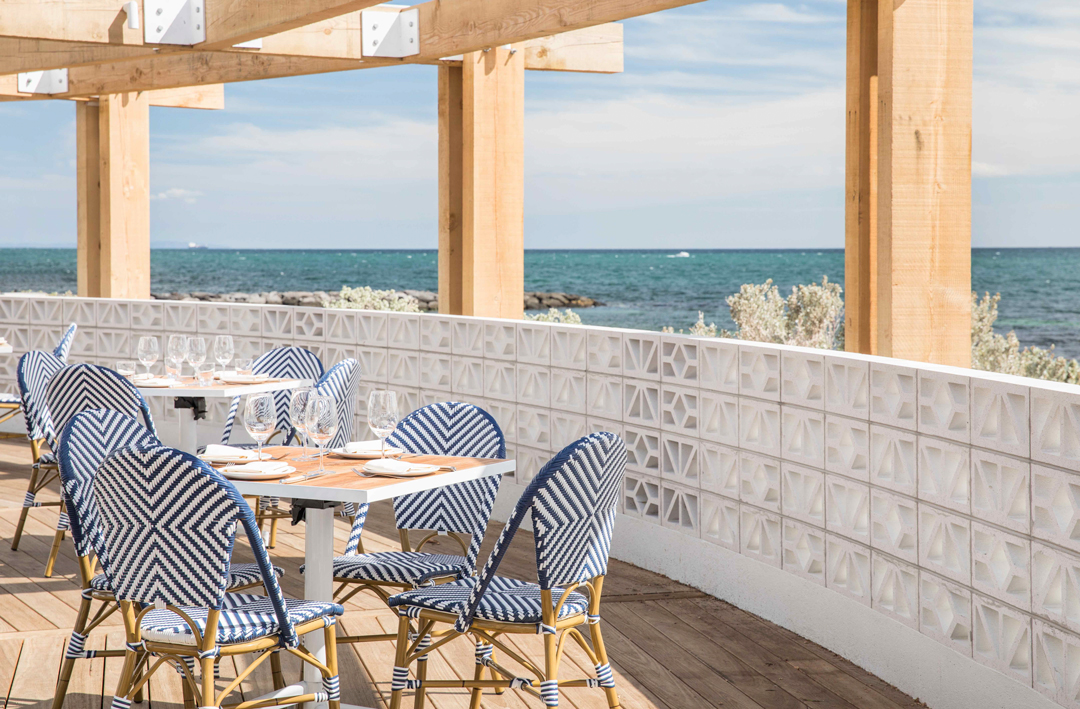 Last but not least, special shout out to the chips. They're the stuff of seagulls' daydreams. Double fried, subtly seasoned, and so outrageously addictive that within a few minutes our table has given up all pretence of egalitarian, share-and-share-alike decorum and is simply attacking the chip bowl in the knowledge that these particular chips are a finite, once-in-a-lifetime kind of deal. It got pretty intense. My advice: order two bowls.
Want to learn more about Sebastian? Check out our Directory page.
To keep on top of the latest opening across Melbourne, head to our Food & Drink section.
Image credit: supplied