Here on the Sunshine Coast, we're spoiled for choice when it comes to our shopping options.
From large department stores and shopping centres to beachside boutiques and market stalls, good clothing stores on the Coast are not hard to come by. Above all, however, we love shopping at homegrown stores and supporting local creatives who've grown their brands right here on the Sunshine Coast.
So, we've rounded up five of the best fashion and accessory brands that started on the Sunshine Coast.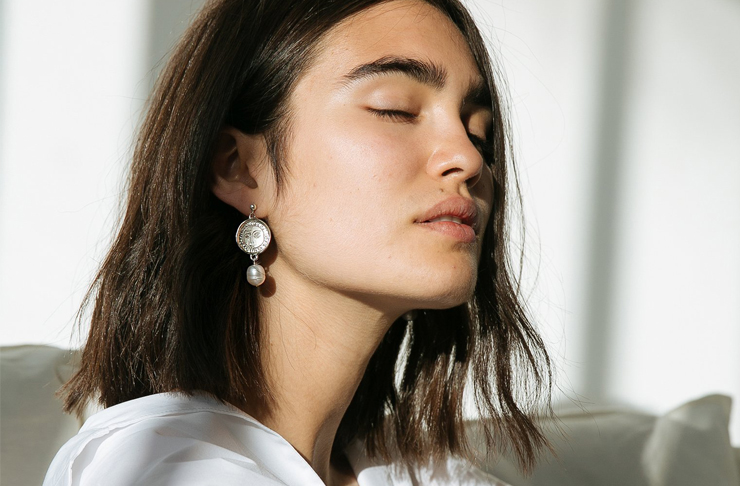 Holly Ryan
After completing a Bachelor of Fine Arts and Fashion Design in 2010, Sunshine Coast local Holly Ryan founded her namesake jewellery label and hasn't looked back. Passionate about sustainability, Holly sources recycled metals and ethically-produced stones and jewels for her signuature designs. Her highly coveted jewellery pieces have been featured on the pages of Vogue and Harpers Bazaar, making her one of Australia's most successful jewellery designers of this time. A classic mix of vintage elegance, modern chic and timeless sophistication, Holly Ryan's jewellery is the perfect accompaniment to any outfit. Plus, it doesn't hurt to wear a little bit of "home" every day.
LILYA
A mix of bohemian-luxe and coastal sophistication, fashion label LILYA is the embodiment of all things Sunshine Coast, which is why it's no surprise that the label was born here. Inspired by the laid-back lifestyle with influences from music, international culture and nature, LILYA is all about a timeless aesthetic that is the perfect blend of classic fashion and modern quirkiness. The brand is currently stocked in Alterior Motif on the Sunshine Coast or can be purchased online. From boho maxi skirts to winter warmers, if you need to add a little bit of style to your wardrobe, LILYA does it all.
Aje
This Noosa-born brand has become an Australian and international icon since it was founded in 2007. A celebration of female empowerment and the power of fashion, Aje offers everything you'd want from a modern fashion label. Combining clean lines and 90s structured silhouettes with flouncy frills and florals, Aje is the ultimate combination of masculine and feminine. Stocking timeless branded signature items as well as statement one-offs and show-stopping pieces, pop into Aje's brand new store at Sunshine Plaza for a look-see.
Abby Rose Bikinis
Known for their sustainable, high quality and handmade bikinis, Abby Rose Bikinis is a must-visit for anyone who is serious about their swimwear. Stocking a range of bikinis, mix and match separates, one-pieces, towels, lingerie, shoes, accessories and jewellery, Abby Rose Bikinis is your one-stop-shop for beachwear and coastal accessories. Operating out of their stunning boutique in Noosa Heads and their online store, Abby Rose Bikinis is one of the Sunshine Coast's most successful independent swimwear labels. All their pieces are designed and made in-store, using only ethically-sourced materials of the highest quality. Made for the modern woman, their swimwear combines functionality with fashion, offering comfort and wearability as well as flattering cuts and colours. Pop into the boutique or visit Abby Rose Bikinis online for your next swimwear fix.
The Travelling Kimono
Founded by Janelle Rawlins in 2013 when she was simply looking for a creative outlet, this humble Sunshine Coast label has come a long way in six years. From simple sketches and designs to a flagship store in Noosa Heads and a successful online business, The Travelling Kimono is all about sustainability and originality. Each collection is designed and handmade here on the Sunshine Coast, and are exclusively limited, with up to only 30 of each design being made. Ditching fast fashion and aiming for a more sustainable approach that focuses on quality, originality and style, The Travelling Kimono is the manifestation of relaxed coastal living, combining a bohemian style with soft materials, clean lines and coastal colours. They also stock beautiful accessories and homewares too, and even offer bespoke bridal kimonos.
Image credits: Abby Rose Bikinis and Holly Ryan