Hi, my name's Trixie and I'm a cheesaholic.
"Hi Trixie"
Thanks for the kind welcome, guys. Well, it all started when I was about two, and my mum started me on cubes of Coon. This was the 80s and it was everywhere—at parties, on toothpicks stuck into an orange, masquerading as a hedgehog, in between slices of soft white bread, slathered with vegemite and margarine.
But that was just the beginning. I graduated to the hard stuff in the 90s—cubes of feta (why were they always cubes?) with pitted black olives, chunks of cucumber and dried oregano in a Greek salad; powdered, cat-vomity Parmesan that brought tears to my eyes; and I even experimented with Blue Castello a few times. It didn't end well.
But now, as an adult, my palate (and my wallet) have matured and my approach to cheese has grown up too. Apart from the occasional fondue binge, I prefer quality over quantity. So when I do eat cheese, I really want to appreciate it. Stunning views, good wine, chilled vibes, epic tunes. So where can you find all this on the Coast?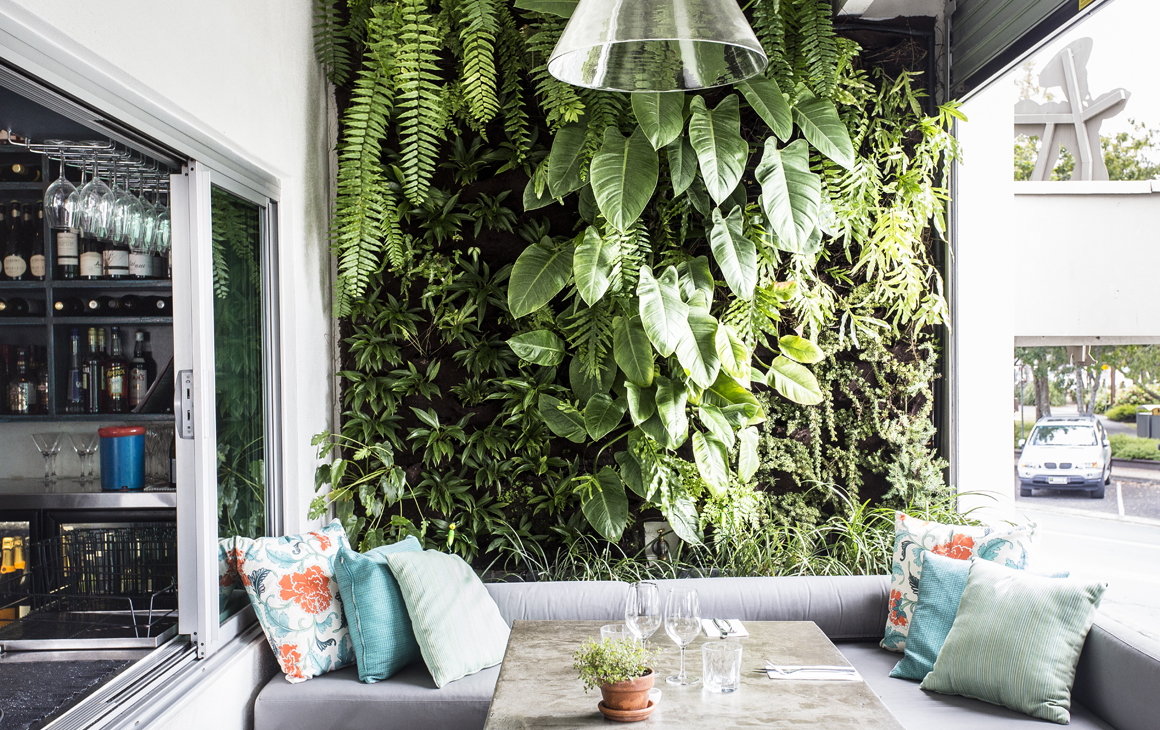 Beaus | Caloundra
When we talk about how much we love cheese, we really mean every dairy product you can think of. Pepe Saya butter is the ultimate in dairy indulgence—cultured, churned, and hand-kneaded butter. Beau's serves it on a modern interpretation of a Ploughman's platter—warm ciabatta, salami, brie, aged cheddar, and pear chutney. So put on your stretchy pants and go to town on this baby. And Beau's supports local Australian producers with low food miles, so you can feel a little bit smug while you chow down on this ethically-sourced feast.
Thomas Corner Eatery | Noosaville
Sometimes it's not just about the cheese. I mean yes, they have picked some of Australia's best cheeses. And yes, there's a choice of five (including Heidi Gruyere—widely recognised as one of Australia's ACTUAL best cheeses). And yes, you can get four amazing cheeses for just $36 in one of the Coast's best locations. But apart from that, the talented little kitchen elves at Thomas Corner have magicked up something you don't see every day—cheese courses that genuinely match the cheese to their accompaniments. Each of these cheeses are carefully matched for texture, flavour, and complexity. The slightly stinky sock smell of a perfect washed rind cheese is matched with crisp, acidic apple, and earthy radish; the milky ash goat's cheese pairs with sweet, spicy poached pear, and fruit bread, and the sharp South Australian blue is offset by honeycomb and crunchy misura crackers.
Pitchfork | Peregian Beach
If you haven't been here before, the award-winning food at this relaxed little neighbourhood bistro might take you by surprise. Tucked away in Peregian Beach, at the edge of a little village square, full of kids making death defying leaps out of epically climbable trees (*ahem* may or may not be my son…) the food wouldn't be out of place in any of Sydney or Melbourne's top restaurants. These guys love their cheese. Their baked goat's cheese with honey truffle dressing is a local favourite, and the buffalo curd with asparagus and fresh green peas and mint tastes like springtime. Pitchfork's cheese platter has a range of French and local cheese, and a good mix of soft and bitey cheeses. The favourite is the Ossau-Iraty—a semi-hard sheep's milk cheese. It's perfect with a Cote du Rhone, which the folks at Pitchfork are kind enough to serve by the glass.
Hungry Feel Eating House | Buderim
A cheese board is often relegated to the dessert menu as an option for weird people who hate sweet stuff (who ARE those people anyway?) But it's oh so much more than that! The crew at Hungry Feel Eating House are on hand for when you're not quite up for a full meal, but you just need some little plates of deliciousness to accompany a sneaky daytime drink. Their Enoteca menu—has loads of nibbles (I'm definitely going to try the cauliflower croquettes next time I go!) and pizzas if you have built up a bit of a hunger. Hungry Feel smashes out a cheese board that is all local. Like seriously local. From Woombye, made with Cooloola milk. And it pairs perfectly with the very respectable wine and cocktail list… oh, who am I kidding? They've got Prosecco by the glass. I'm sold.
Locale | Noosa
If I could only eat cheese from one country for the rest of my life, I'd choose Italian cheese. In fact, if I had to choose only one food to eat for the rest of my life, I'd choose Italian cheese. I mean, sure, it would probably be a pretty short life, plagued with high cholesterol and gout and obesity, but by GOD it would be happy. And for all my fellow Italian lovers of cheese, if you're up for some taleggio or gorgonzola or ubriacco (listen to how it rolls off the tongue…) then there's no better spot than Locale. Most of their cheeses are imported from the northern regions of Italy, and they go perfectly with a glass or two from their (kinda intimidating) wine list. But never fear! If you need some help, the staff are all serious professionals and will definitely guide you to something you will love. You can thank me later.
The Perfect Cheese Board | Your Place
And if you're not quite up for a night out, but you still want to impress your besties with the perfect cheese board? Check out this foolproof guide to building your own cheese platter, task the guests with bringing matching wines, and kick back, feeling sorry for everyone who isn't you.
Image Credit: Bianca White for Metropolist