The year of 2018 has given us so many exciting new openings on the Coast. We've had cafes, breweries and bars, but when we heard an amazing new gastropub had just opened, our interest was piqued to say the least.
Let us introduce you to the hottest new opening on the Sunshine Coast, Uptown Gastropub.
We came, we saw, we devoured AND we fell in love. Our belief that a hearty pub-grub style meal in the middle of winter is ideal has now been squarely affirmed. It's literally the perfect antidote to a chilly winter's night.
Uptown Gastropub is located just steps away from two other faves of ours in Maroochydore, Nygen Brothers and Two Point Oh!. This pub is ever so slightly hidden inside the thriving Kon Tiki Building.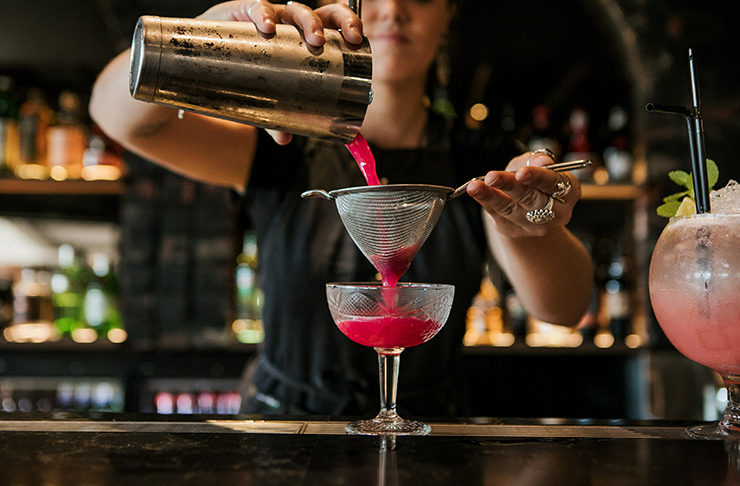 You may think that gastropub food is as simple as steak with three veg, but you'd be wrong. Uptown Gastropub offers a plethora of sophisticated lunch and dinner options so you'll be spoilt for choice, and if you arrive hangry we promise you'll leave happy.
Our picks for starters would have to be the spicy Thai pumpkin soup drizzled with natural yoghurt and crusty bread. Drool! We also couldn't go past the roast Victorian lamb rump, caramelised winter root vegetables, green beans, red wine jus. (Red wine ppl, red wine!) It's the sort of meal that keeps you warm for hours on a cooler Coast night.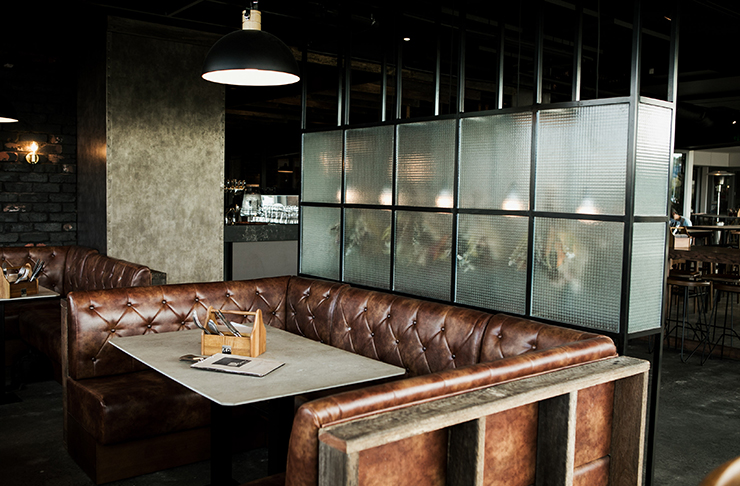 And if you have any room left at all we'd likely steer you in the direction of the steamed drunken fruit treacle pudding. It's very British and it's also the perfect antidote to a cold winters chill.
Did we mention there's also an in-house mixologist? Cocktails have never tasted so sweet! We opted for the Victoria's Secret and simply put, we immediately wanted another. This vodka, pineapple, passionfruit, lemon and crème de fraise concoction was a dream sip.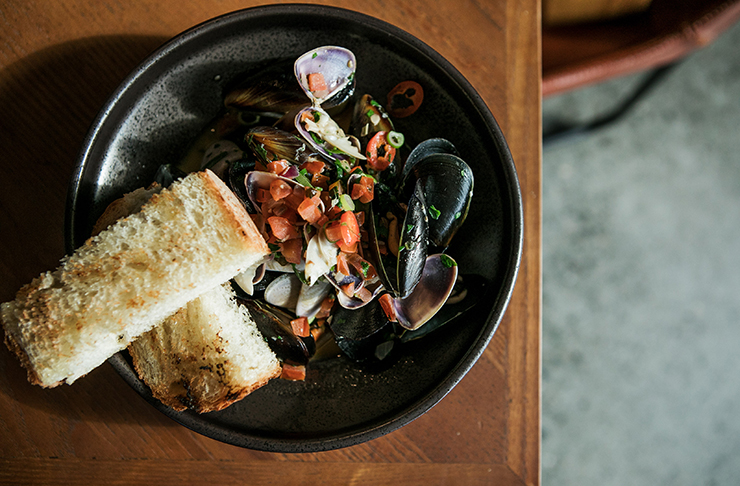 Uptown Gastropub also have vegetarian dining options and cater for those with gluten intolerances too, making it a great place to gather all your family and friends.
On a side note, who knew gastropubs could be visually stunning? The space is sleek, moody and sexy. Somewhere between the polished concrete flooring, smooth leather benches, mood lighting, deep green velvet curtains and floral wallpaper the owners have skilfully managed to create a place that's inviting for both guys and gals.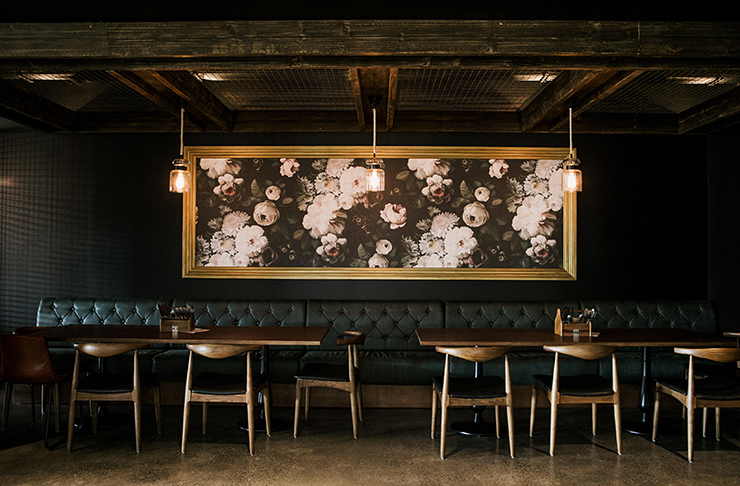 Uptown Gastropub is proof that the British not only know how to throw a freakin' great wedding (quiet nod to Meghan and Hazza), but they also have made an amazing contribution to modern Australian cuisine.
And for that we thank them and say jolly well done.
THE DETAILS
What: Uptown Gastropub
Where: Kon Tiki Plaza, 55 Plaza Parade, Maroochydore
Love an old school pub visit? We've rounded up the best pubs on the Sunshine Coast here. We've also rounded up the best breweries on the Sunshine Coast here.
Image credit: Amy Higg for The Urban List