Welcome home Betty. We're absolutely THRILLED to have you.
Finally, Betty's Burgers (the OG of badass burgs) have headed back to the Sunshine Coast and have just opened up their second location. That's right, no more last-minute trips to Noosa will be necessary to get your fix 'cause Betty has just opened in Maroochydore so all the southern Coasters will now be sorted.
And why do we care so much you might ask? 'Cause Betty's Burgs are the best, that's why. We LOVE 'em. They're the mouth-watering cornerstone of our diet-refusing lifestyles and the epitome of a 'cheat meal'.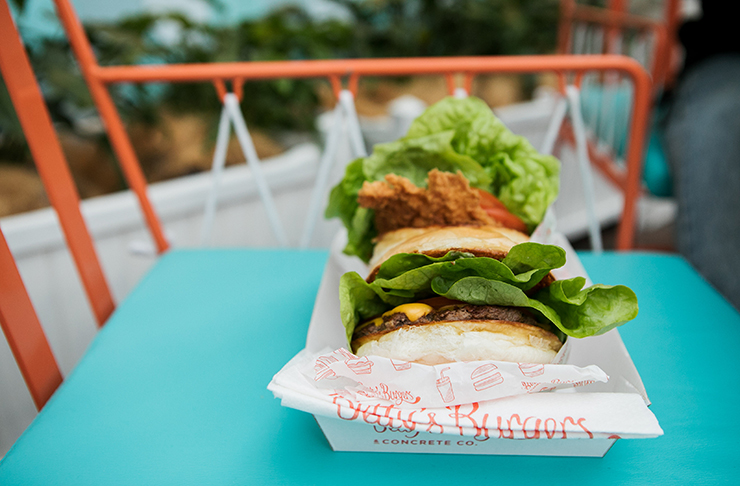 You'd be doing yourself an injustice if you went to Betty's and didn't grab a concrete to accompany your burger. A concrete is a delectable frozen custard, FYI, and it's down-right dreamy. The combo is certain to tickle your tastebuds. Srsly, it's really that good.
All our fave burgers will be on the Maroochydore menu including Crispy Chicken and the melt-in-your-mouth Pork Belly. And, for your vego friends, the Shroom Burger filled with melted Gouda and Gruyére cheese takes the cake.
Did we mention the Betty's Classic is only $10?! What a steal.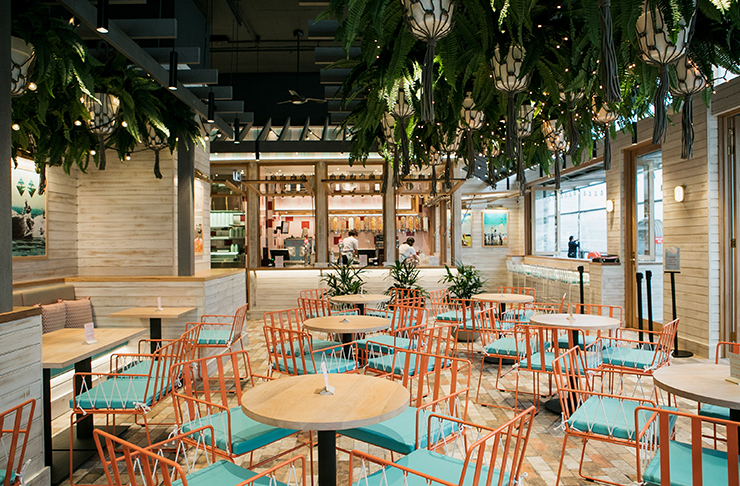 The new Betty's Burgers is located inside Sunshine Plaza and it's exactly what you'd expect.
The interior is bright, fresh and fun, littered with hanging plants, featuring Betty's signature colours — coral red and ocean blue. There's inviting timbers and splashes of uber-cool polished concrete.
It's the sort of place that's warm and welcoming, where you can chow down on your naughty food sans judgment. This is where you come when you want to nom out, kick back and kill the calorie count.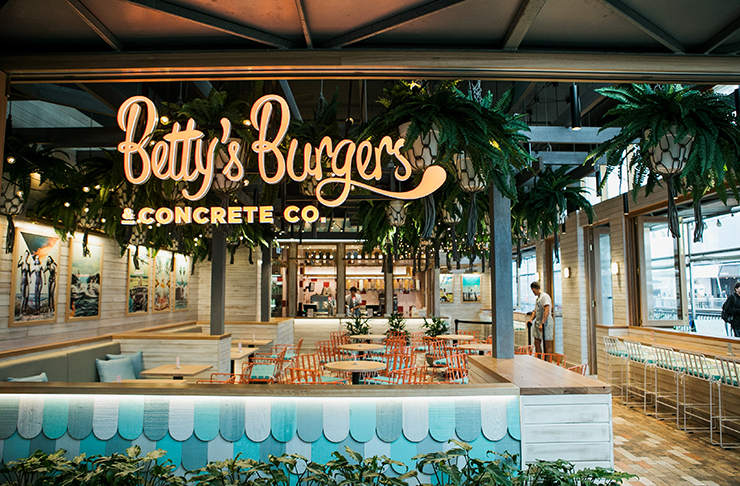 We're also incredibly proud of Betty's Burgers here on the Sunshine Coast. We have a longstanding history with this iconic burger shack. From humble beginnings on Hastings Street in Noosa, to now national domination in the burgs world, Betty's Burgers has once again returned to the Sunshine Coast and it's the very best kind of homecoming. We are THRILLED to have you.
THE DETAILS
What: Betty's Burgers New Opening
Where: Sunshine Plaza, Horton Parade, Maroochydore
All this talk of indulgent eating has got us feeling like we need to get out and do some exercise. We've rounded up the best hikes on the Sunshine Coast here. We've also rounded up the best bikes rides on the Sunshine Coast here.
Image credit: Amy Higg for The Urban List