If you haven't heard of Nicole Thompson before, you've surely seen her work. A magician with a make-up brush, Thompson has worked her way up from department store makeup counter to become a global brand ambassador for MAC. If you're thinking dream job, you'd be right.
We chatted with Thompson about everything from how she got her foot in the door to the importance of faking it until you make it.
What is your earliest memories of make-up?
My grandmother was a total style icon for me. She would always have her lipsticks lined up in the bathroom and I would try them on without her knowing.
What about when you were older?
High school was when I really got the bug for make-up. I was obsessed with everything matte. I basically looked like a liquid liner corpse going through school, but I thought I was very glamorous.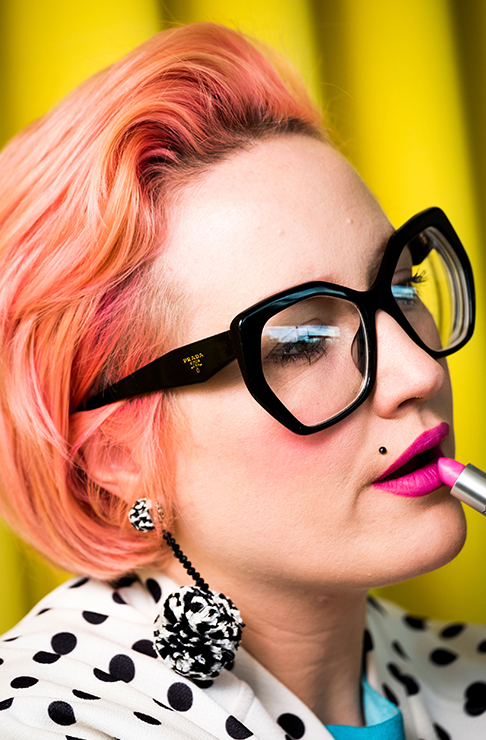 What inspired you to take the leap from loving it to making it an actual job?
It was actually thanks to my husband, who was my boyfriend at the time. I was always the person my friends would ask to do their make-up and he just said to me one day, 'why don't you do this for a job?' It was a total lightbulb moment. Back then there weren't many 'make-up' jobs out there but I decided to give it a go.
Did you have any formal training?
Yes. I'm very impulsive, so at 21 I quit my job as a secretary and went to study at the Australian College of Make-up and Special Effects in Sydney.
How did you get your foot in the door?
In college we were required to do different work experience placements which was actually the best thing. I said yes to every single opportunity, no matter how big or small, paid or unpaid because I just wanted to learn everything I possibly could.
How did you come to work with MAC?
When I finished college, I walked past a MAC make-up counter in a department store and was like 'woah, everybody is so crazy and so fun, I have to work here'. That job kind of changed everything for me, I found a little home base of weirdos, a place where I could be me. A lot of them are my closest friends to this day that are now successful in the industry.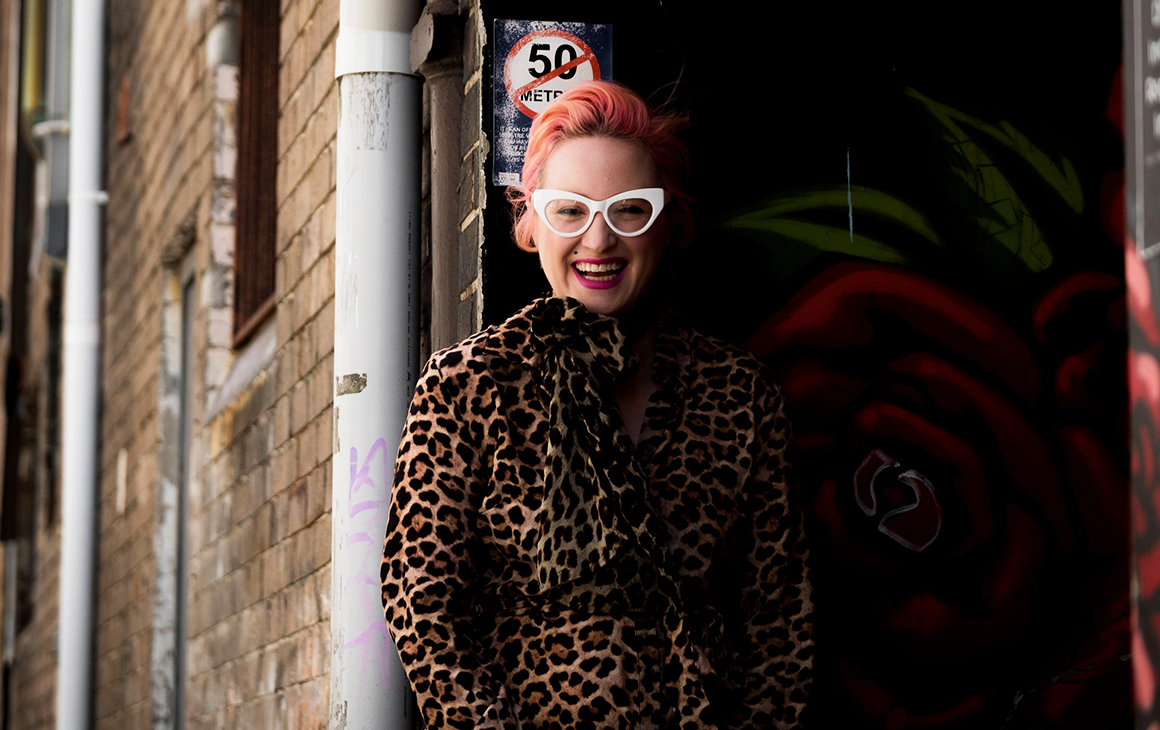 How did you move from behind the counter to working on shoots and at fashion week?
I met a lot of people through working in the store, so I started to assist them on big shoots and I basically got addicted. I'm very competitive with myself so each time I went one step further in my career, from working on a big brand shoot to being behind the scenes at fashion week in New Zealand, I wanted more.
What has been your biggest pinch me moment so far?
I've had a lot, and they're so varied and weird and great. One would be creating my first book Making It Up and also my very first Paris Fashion Week. I'd done Milan FW before but for me Paris was 'the one'. I felt so validated and was working with such incredible people, it was a big moment.
What's been one of the biggest hurdles you've had to overcome in your career?
My appearance—which probably sounds funny given my job. The first time I went to Milan fashion week with MAC I was one of the youngest on the team. I loved make-up and I was ready to jump in but a lot of the people backstage, including stylists and makeup artists, didn't wear make-up. Because I was different, with my pink hair and bright lipstick, I was bullied. During fashion week I dyed my hair brown and wore a beanie the rest of the season, so I could blend into the background. Thankfully I realised pretty soon that that wasn't me, so by the time I got to Paris I bought a packet of red dye and did a home job. It was a pivotal moment for me, my moment where I said, 'this is me, I'm not changing for anyone'.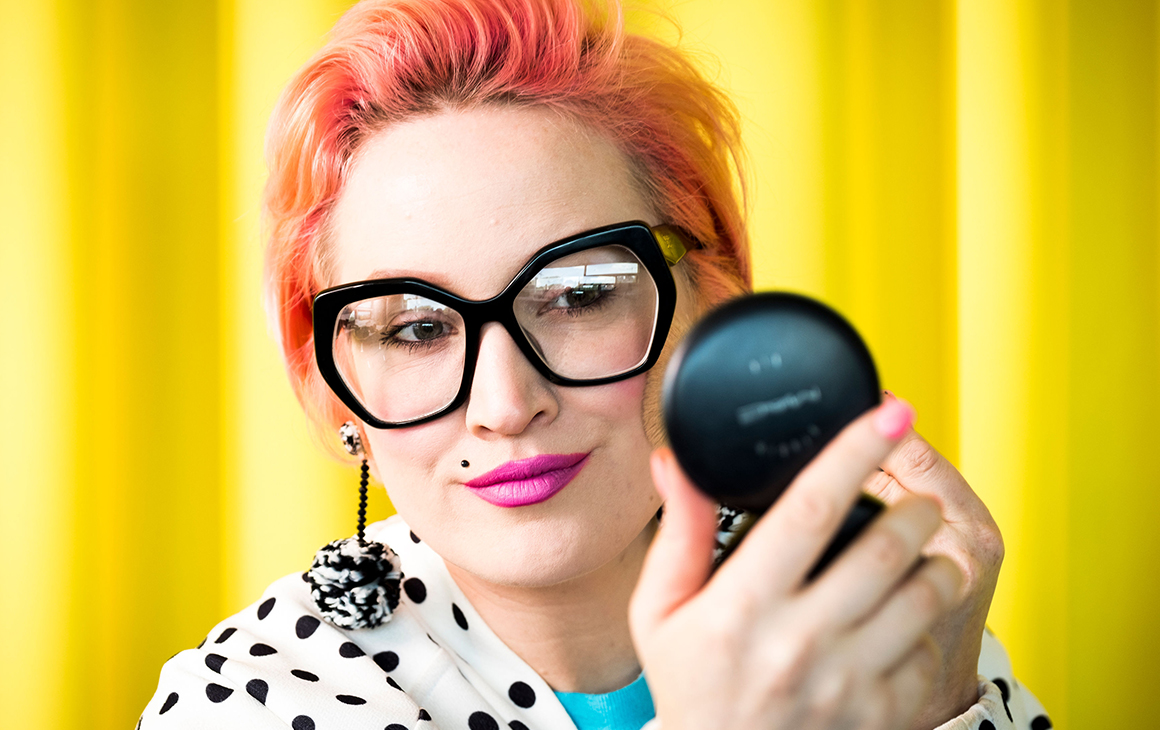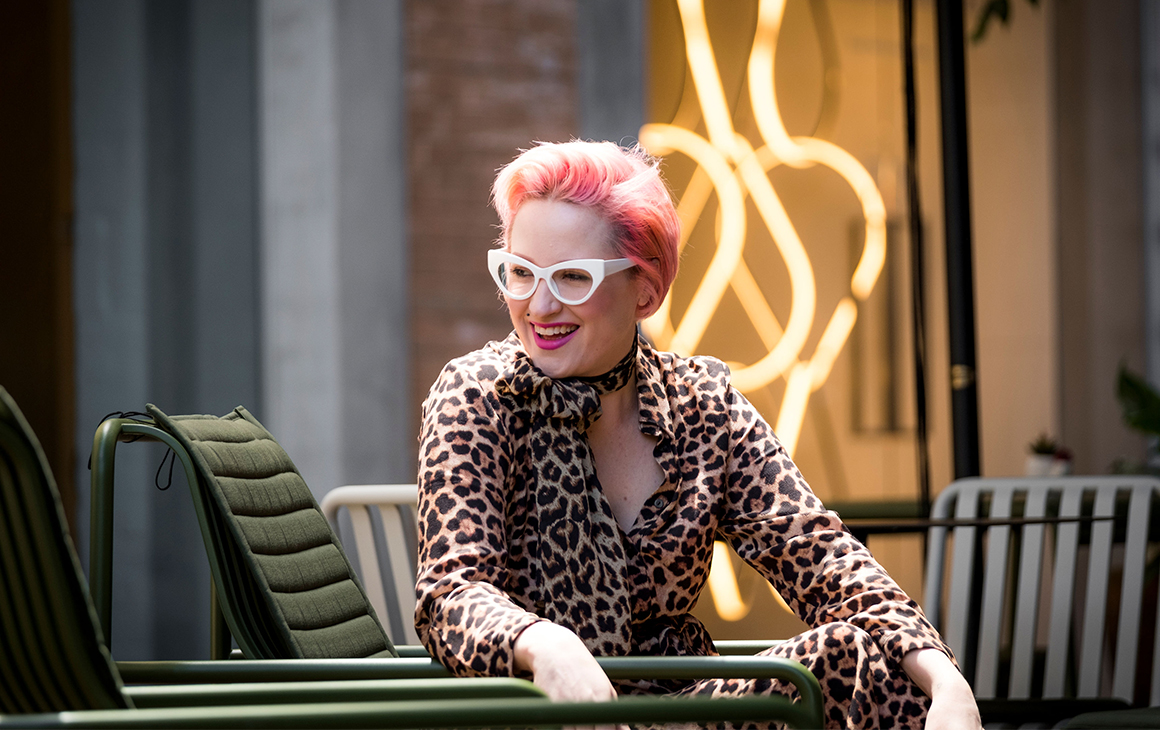 What's one of the biggest misconceptions about your job?
That it's all really glamourous. People often say, 'you're just out travelling the world' or 'fashion week looks so fun'. I'm like yeah it was cool, and I definitely don't take any of those great experiences for granted—I actually love them—but people should remember everything looks good on social media. What you don't see are the less glamourous moments with me crawling around the floor touching up a model's blister on their foot.
What's the best advice you've ever received?
Early on when I was working at MAC, my manager said to me, 'you're amazing at make-up, great, so is everyone at MAC, what else have you got?'. I've taken that very small piece of advice and I've used it in all different areas of my career.
Lastly, describe your average day?
6am: Get my daughter Frenchie ready and off to the airport
11am: Arrive in Melbourne for a book signing and make-up masterclass
6pm: Schmooze and chat all things make-up with Influencers at the class
9pm: A well-deserved cocktail to celebrate a super fun event!
To keep on top of everything to do with side hustles, amazing jobs, and money, head to our Career & Money section.
Image Credit: Bob Barrett for Urban List