ICYMI, Instagram just released a new app in what is the latest step in their ongoing campaign for complete digital world domination.
It's called IGTV, and it's their new mobile-first long-form video platform where creators (that's you) can add videos up to one-hour long, so we can all say CYA to the annoying one-minute vid limit.
They've designed IGTV to function kind of like an actual TV, so as soon as you click into the app, the first-in-line video will start playing. And because they're so done with people creatively cropping and cutting videos into the previous limitations of a one-minute, in-feed video, they've gone with a vertical-only full-screen format for longer videos.
Basically, they're forcing creators to make videos in the format that makes the most sense for mobile users, and it kind of makes a LOT of sense. Still with us? Great.
In news that will surprise absolutely no one in the entire world, Instagram has recruited some of the best online creators, celebs and influencers to jump on this ASAP—think King Bach, Pia Muehlenbeck, Kim Kardashian and Chris Hemsworth. It's a pretty bold move from Instagram and has obviously got us all wondering whether YouTube is shaking in their boots right now. Somehow we think they'll be juuuuust fine.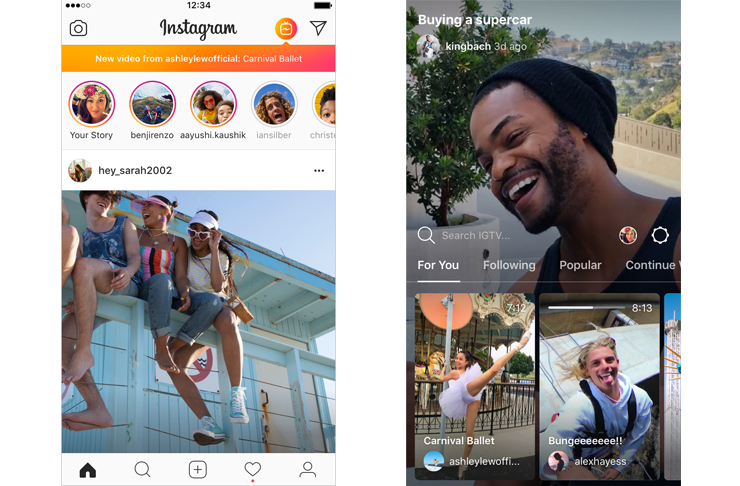 And if you just can't cope with downloading another app on your already over-crowded phone, just update your regular Instagram app and it should be sitting pretty on your homepage.
To read the full blog post from Instagram, head here.
Image credit: Supplied