Welcome to Threads. Five outfits and one ultimate source of city style.
Jamie Preisz is an art star on the rise.
The Sydney painter won the Archibald Packing Room Prize this year with a portrait of Aussie rock n roll legend, Cold Chisel frontman Jimmy Barnes. His painting is deeply emotive—navigating the delicate creative tension between euphoria and rapture, distress and grief.
He's a budding rock star in his own right—the original art world kind—channelling a 60s-era Andy Warhol with dusty white hair, paint-splattered boots, vintage Gucci and rose-coloured glasses. He describes his style with a paintbrush as "contemporary realism", and his wardrobe as "art slob chic."
Here, we hang out with Jamie and his cherry red 1963 Alpine Sunbeam for a night, and ask him where it all began, who he's following, and where he is headed. Oh, and what he wears to paint and to art parties.
How did you land here—when did the art thing start for you? When did you start painting?
I've always loved art. As a young kid my mum could set me up with some coloured pencils and paper and I would sit and draw for hours. I would create my own little worlds with crazy characters and wild narratives. In high school I would stay in the art rooms at lunch because I remember being a bit anxious about talking to other kids, it was my safe place.
I studied at the College of Fine Arts in Sydney and began a long journey of discovering my own style, being inspired by my peers and then eventually learning to navigate the art world.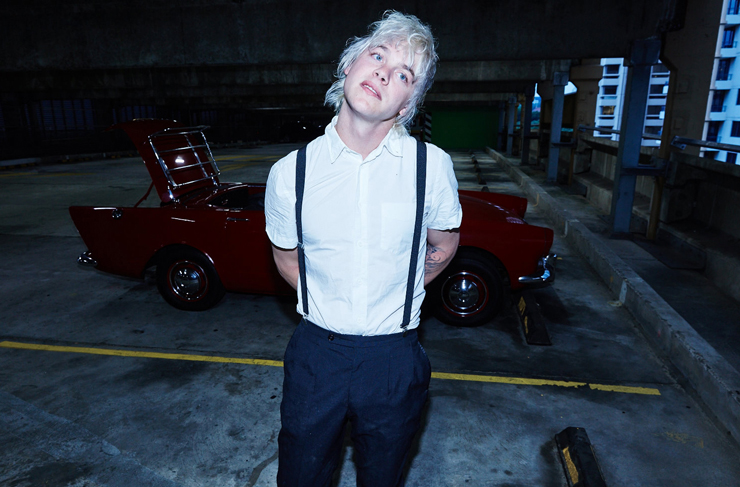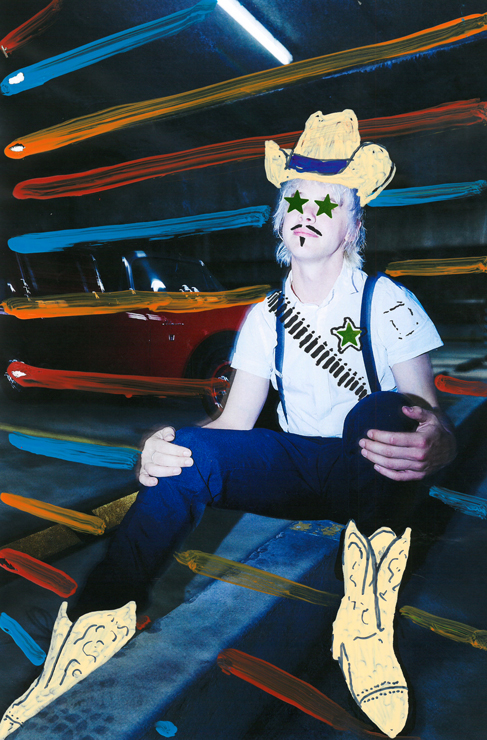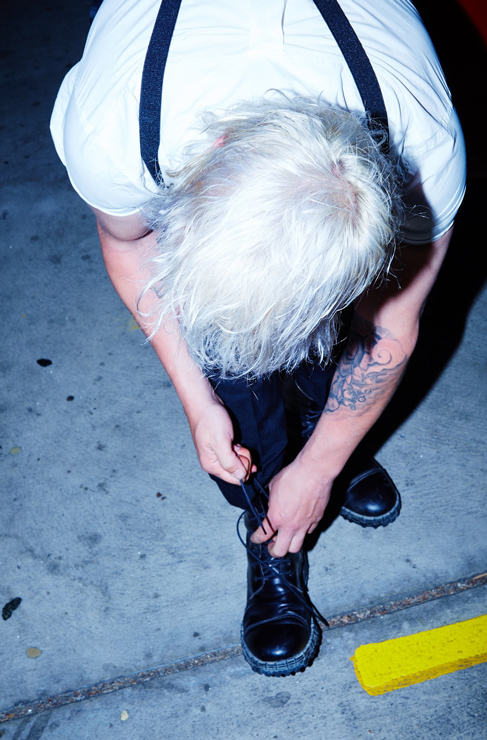 Acne Studios Bristol shirt, Jamie's grandpa's suspenders and pants, Acne Studios boots.
Where do you go to for inspiration with your work? Music, films, science, Instagram?
I find inspiration for my work often through music or books, I try to imagine how a song would look as a painting or how to portray an idea visually. I also am really motivated by the hard work of other artists, it makes me think—if they can put the time in, so can I.
Can you talk us through your creative process. When do you paint best?
I'm most inspired in terms of ideas, when I am really happy or really sad. Both emotional ends of the spectrum mean that ideas become a pressure valve.
I am most motivated when I see hard work from others, it might be a painting from 400 years ago or an exhibition by a friend. I usually start my ideas as writing in my sketch book, they go to drawings, then when I'm set, I'll create a photo shoot to get references. I then mash all these together painting with an endless string of podcasts or music playing in my headphones.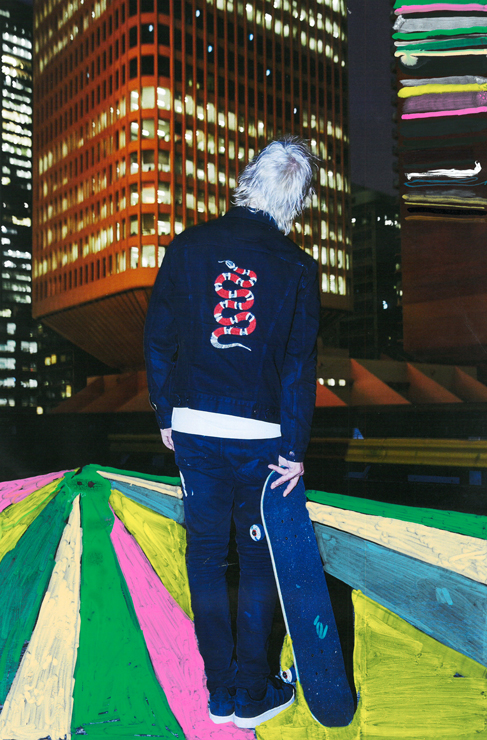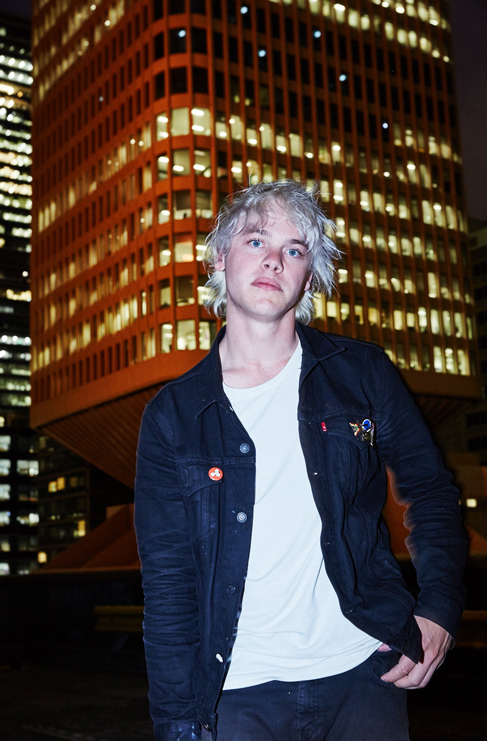 Custom denim jacket from Levi's, Levi's jeans and t-shirt.
How would you describe your style of painting?
Contemporary realism.
And your personal style?
Art slob chic.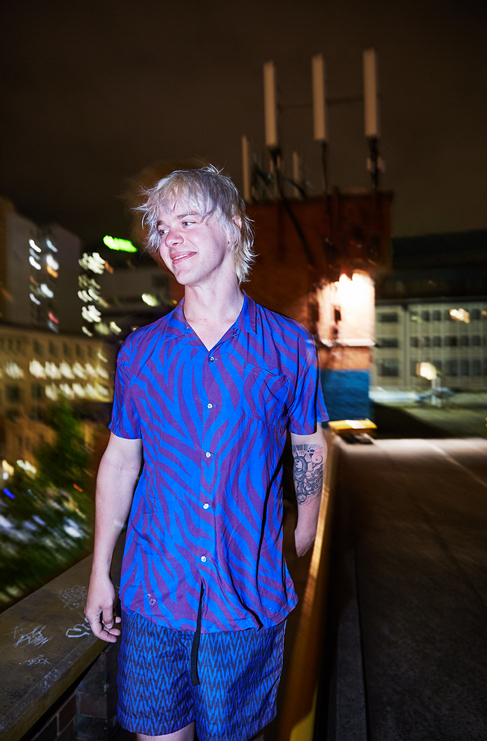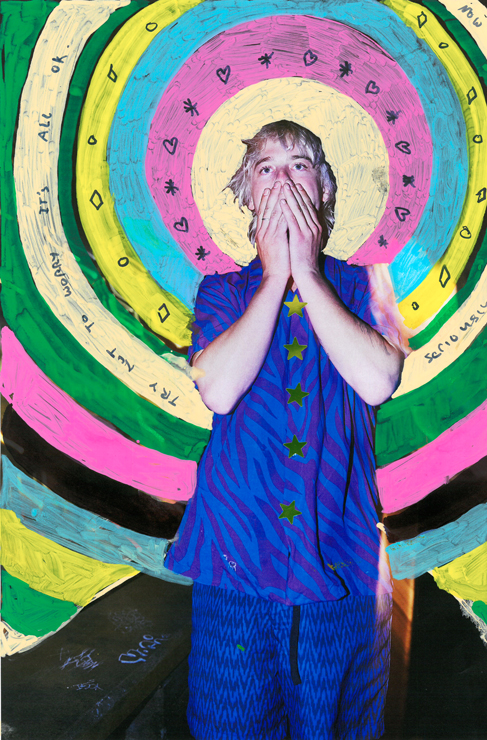 Double Rainbouu shirt and shorts.
Your style is super eclectic. How does it all come together?
I love to shop vintage. I'm a big fan of King of the Jungle store. My favourite brand is Gucci, old and new.
Who are you scrolling on Insta now?
I'll have a scroll and see who comes up. I'm following Juan Ford, Matthew Quick, Roberto Ferri, Conor Harrington, James Jean, David Kurzydlo, David Griggs and Thinkspace.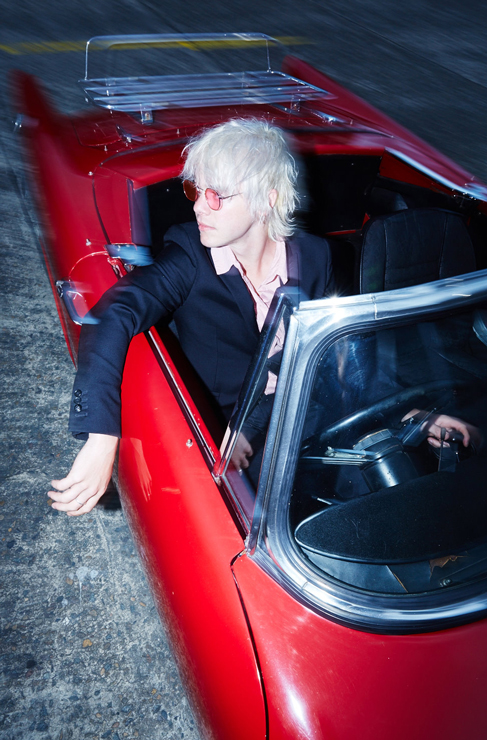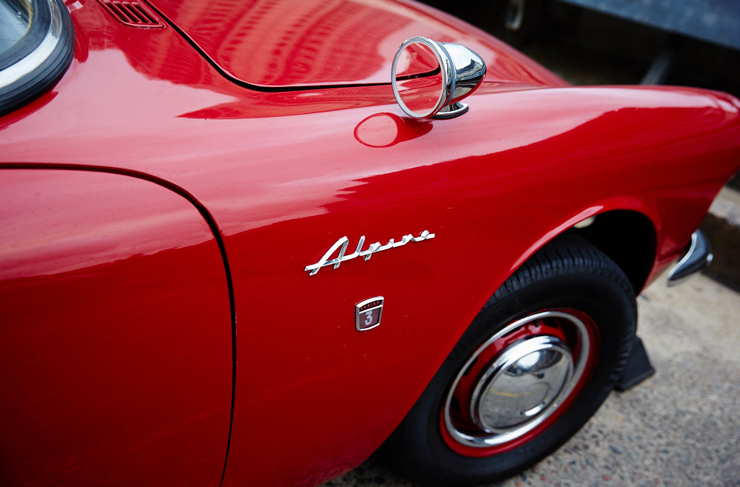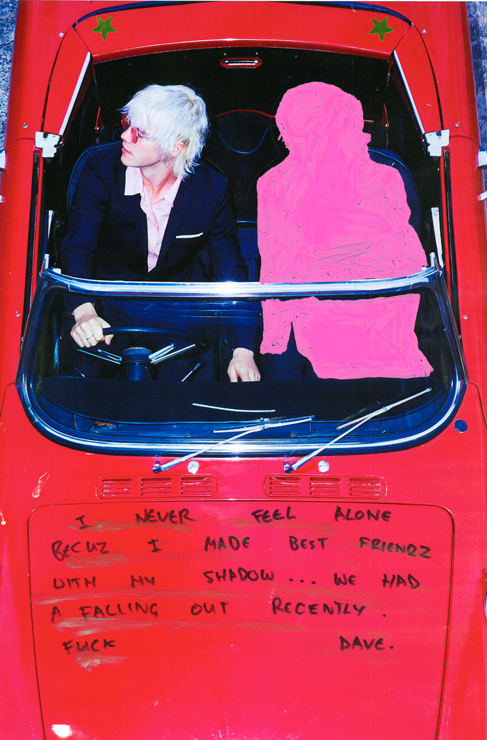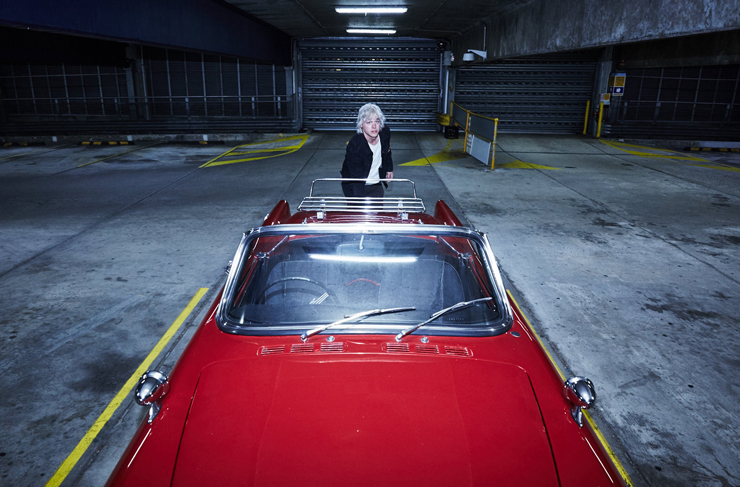 The Kooples suit, One Teaspoon shirt, Gucci shoes.
Favourite painters—contemporary and in history?
In History, Caravaggio is king for me. 400 years later and he is still unmatchable. My personal contemporary favourites are James Jean, Matthew Quick, Juan Ford and the street artist ARYZ.
The best galleries in your hometown?
My favourites in Sydney are Jerico Contemporary, China Heights, Michael Reid, Sulivan + Strumpf, White Rabbit, the MCA, the Art Gallery of NSW, Alaska Projects... The list goes on.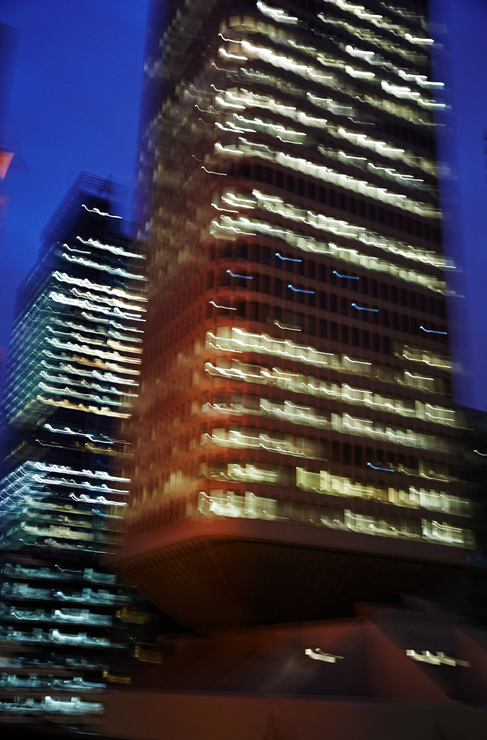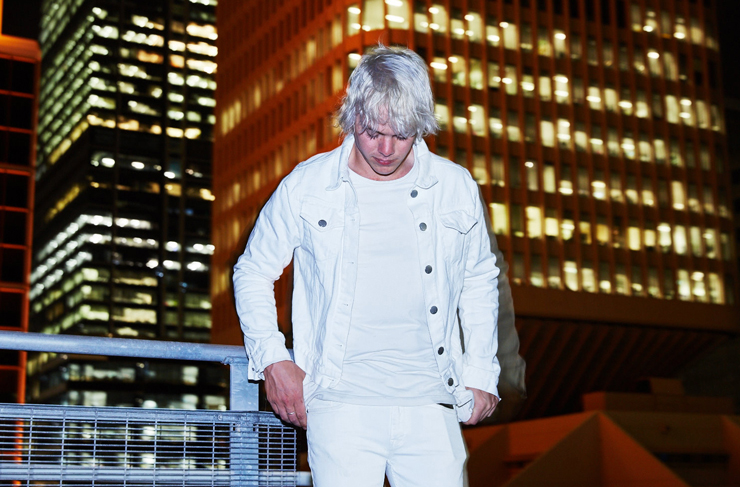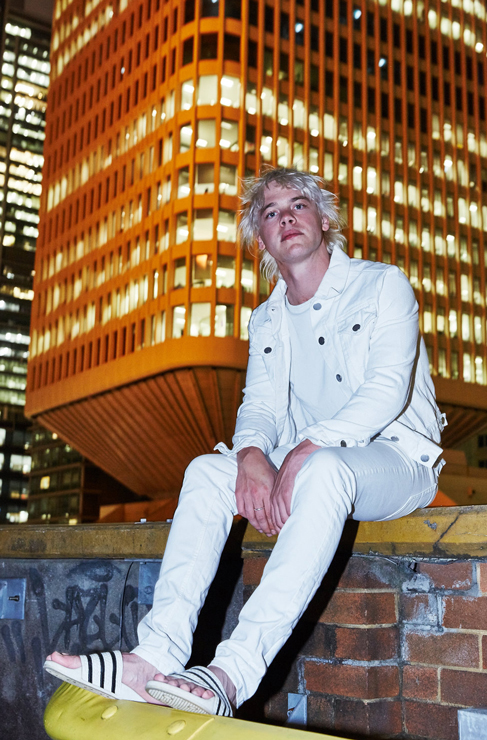 Vale jacket, Acne Studios jeans, adidas slides.
What's next for you? Do you have any shows in the pipeline?
I'm currently part of a group show at the new Studio Gallery in Cheltenham in Melbourne. I have some big shows in the pipeline for 2019 but unfortunately, I can't talk about them yet.
Step into the wardrobes and worlds of sneaker influencers, artists and creatives, right here.
Image credit: James Adams. All painted embellishments by Jamie Preisz.