There's no beating around the bush, we're sweaty, our hair is frizzy, and our mozzie bites are itchy AF: summer is here. We'll try to ignore the fact that we were robbed of the last few weeks of gorgeous spring weather that we so rightfully deserved and instead have been hit with storms and oppressive humidity which makes air-conditioning a non-negotiable.
So, rather than run from it we think it's best to just embrace the summer vibes and make the most out of this season (because it's Australia, you really don't have an option). Short of walking around with an ice pack under our shirts (or, you know, naked), the one thing that will seriously refresh your spirit is a zesty and icy cold cocktail—and plenty of them. If you're looking for ways to forget the heat and make this the best summer ever then keep reading to get some killer ideas (and dranks).
Plus, there's an amazing cocktail that will become your new summer staple—and it's available at a handful of these venues! Introducing **pause for effect** the Café Cuba Libre. It's got all the things you love about a classic Cuba libre but made with the new concoction, Coke Plus Coffee.
#1. Summer Eves Done Right At Corbett & Claude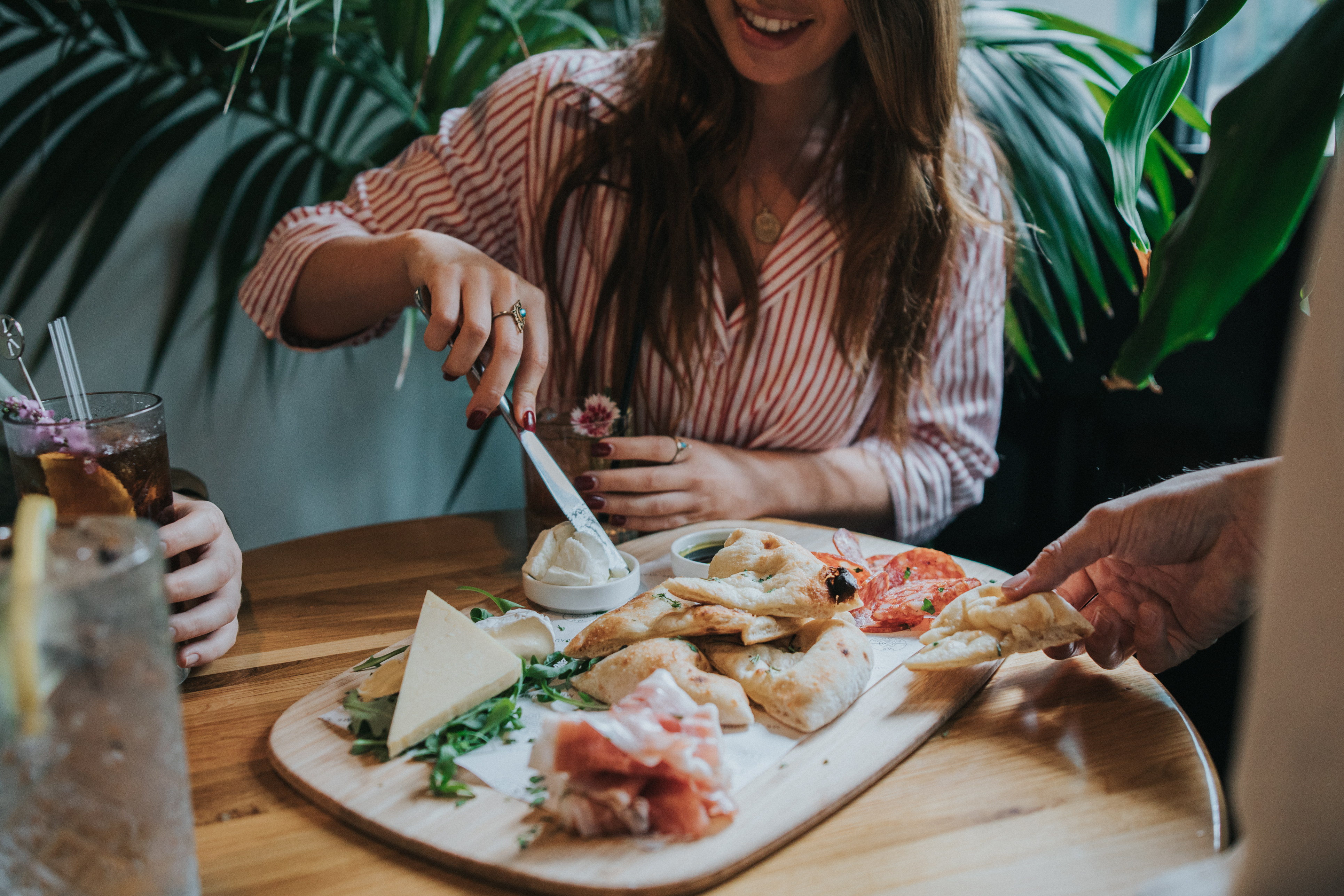 Corbett & Claude are absolutely smashing it out of the park when it comes to great food and excellent cocktails. With fresh and hearty fares ideal for sharing and bringing you and your pals together (did someone say deconstructed pizza board?), there's no better place to spend your summer then in their gorgeous sun-lit courtyards. And, who doesn't love a cocktail list where you can literally have one of everything (and with names that will have you lol'ing, it's even better).
#2. Tuesday Night Trivia At Birdees
You can't think iconic Brisbane venues and not consider Birdees. It's three stories of guaranteed good times and one of the only places open every day of the week meaning it's always a good idea. If you're looking for a way to spice up your Tuesday nights though, look no further than Funky Bunch trivia. Kicking off at 7pm, you have the chance to not only wow your friends with your impressive trivia knowledge but there's also $200 in venue vouchers to be won. So, first rounds on you?
#3. Venture To Authentic Izakaya
If you're up for a bit of a drive, you'd want to add Yamagen at the QT Hotel to your list. It's one of the most authentic izakaya dining experiences we've tried, and their sashimi and sushi offering is r-i-d-i-culous. It's a delicous mix of new and old-school Japanese—and we're their biggest fans.
#4. Friday Night Live At The Press Club
If you find someone who says they don't like live music then turn and run the other way because they must not be human. The perfect way to end the working week is to kick back with a refreshing cocktail in hand and let live beats set the tone for your weekend. And the best place do just that is Valley institute, The Press Club. Featuring a rotating roster of live acts every Friday, The Press Club will have something new and exciting for you week in and week out (and the drinks aren't half bad either).
#5. Oyster And Champers Night At The Grand Central Hotel
What screams summer more than champagne and oysters? Yeah, we couldn't think of anything else either. With natural for just a dollar, Kilpatrick for $2 (come on people!) and Bloody Mary shooters we hear you asking yourselves 'why have I never heard of this before?'. Offered only between 5pm and 9pm or until sold out, get down quickly to ensure you don't miss out. And because it's such a good idea, The Grand Central offer this deal on Thursday AND Friday nights. Can we get a hell yeah!
#6. Summer Nights At The Island Rooftop
Newly renovated and giving us all the summer feels is the Gold Coast's newbie The Island. With an impressive refurbed bistro downstairs and epic rooftop bar overlooking the beauty that is Surfer's Paradise, we couldn't think of a better place to spend summer. The Rooftop is exactly what you want from a beach city bar, with lush greenery, twinkly lights and thirst quenching cocktails, you'll feel instantly at home at this newest hotspot.
#7. La Tropical At Cuban Empire
Ever wanted to go to Cuba but couldn't afford the airfare? Luckily The Empire has your answer in the heart of Brisbane with their La Tropical night every Saturday from 9pm until late. It's got everything you could image from the real Cuba, with live salsa music, afro-Cuban band's and of course Havana Club cocktails. Therefore it's no surprised that Saturday nights at the Empire have been deemed Brisbane's best Latin party. Prepare to leave your heart in Havana.
#8. Salsa Thursday At Cloudland
What you might not know about one of Brisbane's leading night life venues is that every Thursday Cloudland transforms into a salsa dancing haven with free lessons from 9pm. But, if you're salsa skills aren't quite as good as you thought, sit back with a tropical cocktail and watch the professionals tear up the d-floor. Or why not take advantage of Cloudland's 'to share' deal where for $50 you can get two pizza's and a bottle of wine.
#9. Pay A Visit To Brisbane's Worst Vegetarian Restaurant
There's a reason why The Norman Hotel has been around for 128 years. The Norman is known for using only the best cuts of meat always cooked to perfection and offering much-loved classics done so, so well. With seating aplenty and ordering at the bar (which makes splitting the bill a non-issue), The Norman is the ideal summer hangout for you and your pals.
#10. Sit Pretty Under The Story Bridge At The Story Bridge Hotel
In our books, a successful summer venue has multiple bars to ensure that your thirst is quenched at absolutely all times. Thankfully then, Brisbane icon the Story Bridge Hotel knows what's up with four bars to ensure all needs are met. Also known for their great food and exceptional service, the Story Bridge Hotel should be high on your summer to-do list for many obvious reasons.
Now go out there and make the most of summer, why don't you?!
Editor's note: this article is sponsored by Refresh Your Spirit. Thank you for supporting the sponsors who make The Urban List possible. For more information on our editorial policy, click here.
Image credit: Hayley Williamson for The Urban List