98% of our content here at The Urban List covers, shall we say, the lighter things in life—goat yoga, Nutella pasta, Bachelorette recaps and the like—and while we're not saying those things aren't important (they absolutely are), sometimes we also need to shine a light on worthy causes that can affect us and those we love a little more long-term.
ICYMI, October is Breast Cancer Awareness Month. You might already be acutely aware of breast cancer, because chances are you know someone who's experienced it—and if not, there's a high likelihood you will: in Australia, not only will one in eight women will be diagnosed with breast cancer in their lifetime, eight women die every single day from the disease, and that rate is increasing. Which is just straight-up unacceptable.
But, the good news is the 5-year survival rate is at 90%, up from 76% back in '94, and that's all due to incredible breakthroughs in breast cancer research, AKA the best (and only) way to defeat this far-too-common disease once and for all. The National Breast Cancer Foundation relies completely on funding from the Aussie public, so it's crucial they get the support to continue their research and reach their admirable goal of zero, yup zero, deaths from breast cancer by 2030. Imagine that!
It's not too late to rally the troops, or just yourself, to raise a bit of cashola for this totally worthy and far-too-close-to-home cause, and we've put together a few ways you can do it:

Honestly, the options are endless: a bake sale at work always goes off; an activewear-in-the-office day (hellooo, comfort); a cooking competition; giving up coffee, booze, sugar or Tinder; eBay your unworn clothes; shave your head (or beard). Every dollar helps, so big or small, choose something you know the people around you (home, work, or school) will embrace. Register here and you can even find nifty tools and tips like printable posters and downloadable email signatures.

Let's be real, catching up with the squad for brunch or finding an excuse for a work morning tea is something you do on the regs anyway, so why not make it even more worthwhile? Just register your pink ribbon breakfast here; invite your peeps; put on a few delish baked goods; share pics using the hashtag #showyoursupport; then bank the funds you've raised. Easy peasy (and this time, it's definitely worth the calories).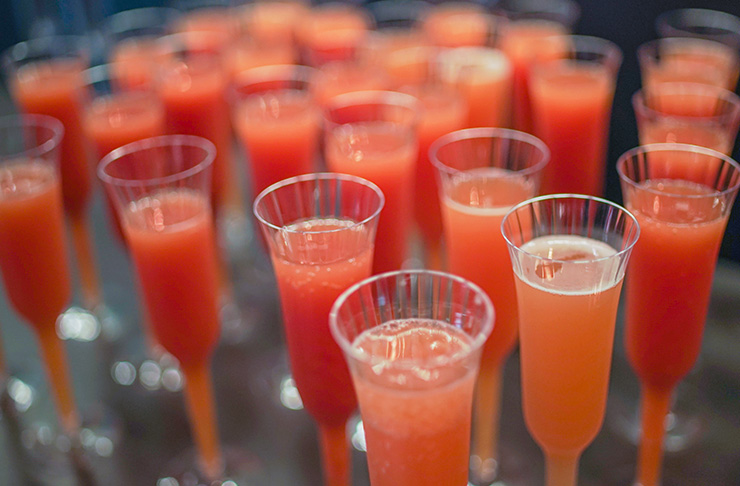 These days it's hard to find someone whose life isn't hectic AF. But it's all a matter of what you choose to prioritise, and even a small amount of time and effort from you can have a tangible effect on combatting breast cancer. You can help the NCBF at fundraising events, or you can put those admin skills to use as an office volunteer across their different locations. Find out more here.

Not gonna lie, shopping's not an unpleasant way to contribute, and there's a plethora of pink products donating a portion of their sales to breast cancer research. There's no better excuse to replace that 10-year-old hair straightener with a shiny new pink blush ghd V or platinum styler (and complete the set with the pink blush paddle brush and air hairdryer) or splash out on Bella bamboo pink bra, Adairs pink products, milk_shake haircare, a new set of Radar tyres (which aren't literally pink, don't worry) and heaps more you can peruse here. Estee Lauder, Bobbi Brown, Clinique and Aveda also have special product offers for the month (yass), and Estee Lauder counters are where you can pick up a pink ribbon too.

If getting down and dirty's more your thing, there's a community of peeps raising funds for NCBF's life-changing research through sporting and challenge events. You can join them for an existing sporting event–check out what's coming up here; or get amongst your own challenge individually or in a team, whether it's running, walking, swimming, cycling, curling, foosball or getting your hike on. Then set up your own sports fundraising page here and spread the word.

The NBCF's official "Real Men Wear Pink" campaign was held earlier in the year, but there's no reason why you can't encourage the males in your life to pop on some pink for a price as an extra fundraising idea for October. Either register for next year's official campaign here, or go rogue and set up your own here. Jim from Accounts rocking a pink feather boa? Iconic.

At the end of the day, sometimes the simplest methods are the most effective. Whether you pass round an envelope in the office or set aside something from your own next pay cheque, it's the cash money from people like you that keeps organisations like the NBCF and others doing what they do. If you need an excuse, giving a donation in lieu of a gift is also a nice way to round up those dollarydoos—think a colleague's farewell, aunty's birthday or your parent's wedding anniversary. You can even get cute wedding favours asking your guests to donate—check out details here.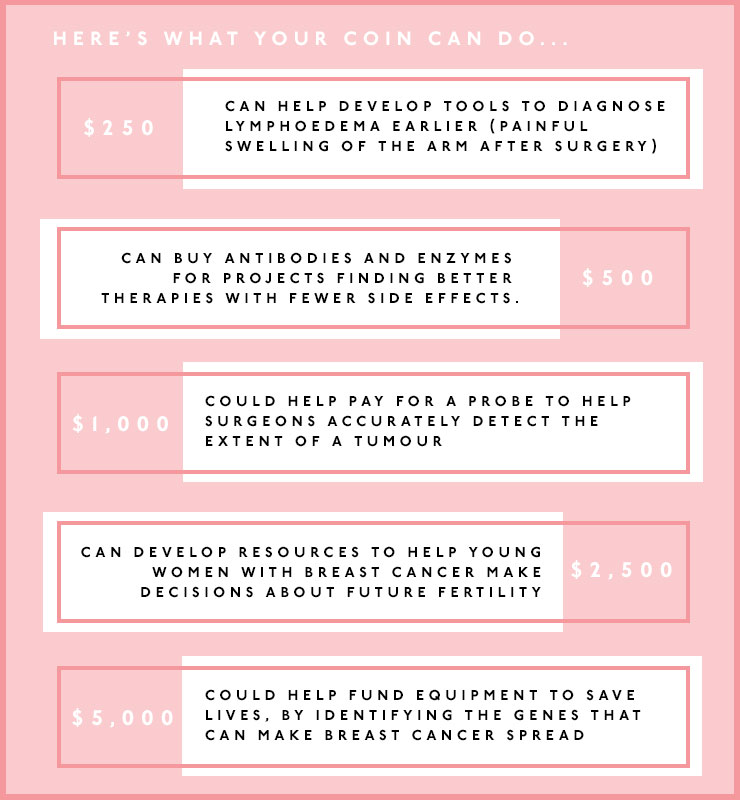 So go forth and fundraise, and #letsdothis.
Image credit: Tash Sorensen for The Urban List and Pink Agency (AKA Red Agency, who have changed their entire name (#legends) for the month of October, are just one of so many companies stepping up and rasing awareness and funds for this incredible cause. So get amongst it guys).