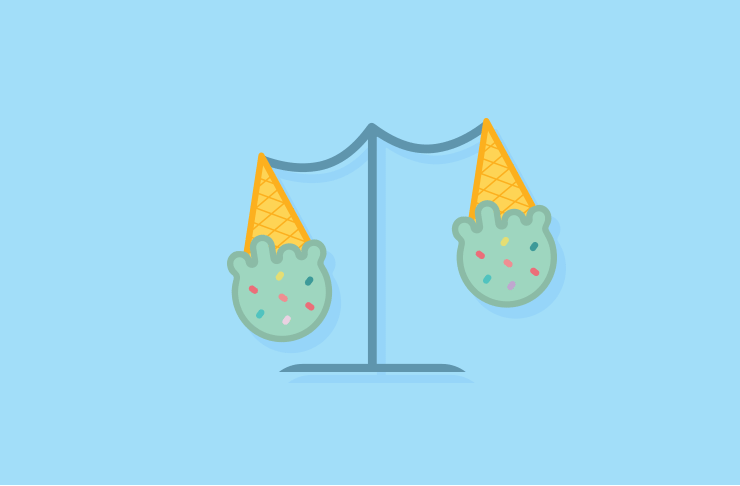 Over here at The Urban List, we want our readers to know what's in store for them for the week ahead. So we're bringing you horoscopes for real people - who want their cosmic predictions with a side of honesty. Here are your horror-scopes, including suggestions for where to drown those mystical sorrows when you find out what you're *really* in for this week.
Pisces
It's all a bit too much this week Pisces. You're a bit overwhelmed and don't really feel like doing much of anything. Reading can be therapeutic, so can housework (ha, who actually wants to do that) and music. You'll be feeling loads better by the weekend but you might still just want to fly solo.
Where you need to go this week: If you need a night in check out these Random But Awesome Netflix Docos.
Aires
You're feeling very clear headed at the beginning of the week Aires (sorry Pisces!). Tackle any problems with lots of energy and they will feel like they're solving themselves. You're going to head into the weekend still feeling pretty confident (you lucky duck… err ram?) but don't let it go to your head. Just relax and have a good time with some friends.
Where you need to go this week: If you're heading out this weekend then check out this CBD Restaurant That Feels Like Manhattan.
Taurus
Don't you hate it when you're struggling with something while you see a friend just breeze through it? Don't worry they probably think that about you with other things. You're only human Taurus, so don't try not to get too hung up if you can't do everything. Don't be afraid to ask friends for help too. Once you accept that you'll be in for a nice chill week.
Where you need to go this week: There isn't much that pancakes can't fix. Try making these Drool-Worthy Pancakes this week.
Gemini
You're a bit flirtatious this week Gemini! (If I could put a winky emoji in here I would!) Keep that bubbly energy going for as long as you can by try not to lead anyone on. The weekend is looking good too with your social sector on point. If you're heading out try and keep your friends happy and find somewhere everyone agrees on or your night could fall apart real quick.
Where you need to go this week: Need some inspiration for the weekend? Check out Melbourne's Best Rum Bars for something new.
Cancer
You've got a knack for innovation this week Cancer. Trust your instincts even if they're a bit different, weird can be wonderful! Plenty of opportunities are going to present themselves to you this week so make sure you take advantage of it. Take some of that creativity and energy into the weekend and you might even have some left over for next week!
Where you need to go this week: Why not try something a bit different? Give Breakfast Ramen a go and let us know what you think.
Leo
You have some patient friends Leo. They listen to your random tangents and follow you on weird outings to crazy events. Let them know how much you appreciate it this week. It could be as simple as buying them a drink or taking them out for lunch, but knowing you its probably going to be a little weirder than that!
Where you need to go this week: How about a Road Trip To A Cactus Farm? Nothing builds friendship like that!
Virgo
Ok Virgo, this week has the potential to be really great, or really not so great. It all depends on you really, make sure you keep communicating with friends and colleagues and don't let little things get you down. Keep positive and feed off the good vibes of those around you and you're in for an exciting week.
Where you need to go this week: Whether the week's been good or bad, treat yourself to some deliciously Instagram-worthy sweets at Long Story Short.
Libra
You're not interested in anything superficial this week Libra, you're here to get sh*t done! Stay motivated and this week is going to fly by for you. If you do fizzle out, the end of the week could drag out a bit but don't think about that! It ain't happening! Strike up a conversation this weekend. Find someone who doesn't just want to talk about the weather and get some serious chatting going.
Where you need to go this week: You need some serious convo drinks, check out these G&T Hacks to take it to the next level.
Scorpio
Some tiny detail could mean the difference between success and failure this week Scorpio. Try not to overlook the little things because they could spiral out of control. Be careful with money this week too (it's always a fickle thing), especially if it's other peoples' finance. It's better to lose your own money than someone else's! If you've managed to juggle all that throughout the week then your weekend is looking mighty fine!
Where you need to go this week: You can't tell anyone we told you but here's where you can get Secret Menu Food. Shhh.
Sagittarius
Chuck it in neutral Sagittarius; you've worked hard enough lately. Cruise through the beginning of this week and don't worry about any big projects until at least Wednesday! If you're feeling the need to get away this weekend then you're in luck – travel plans will go swimmingly. Whether it's a quick weekend trip or you want to start planning a getaway then this weekend is prime time to do that!
Where you need to go this week: Take a look at some travel plans, even just a weekend away is worth it. Here's 5 Getaways For The Long Weekend.
Capricorn
Use your words Capricorn; articulating your feelings is a good antidote to all the confusion around you this week. Friends are being clingy and demanding, asking you for advice and help with their problems. By Friday you seem like this week hasn't been about you at all! Take some time to yourself this weekend if you can spare it.
Where you need to go this week: Everyone loves a bit of trashy TV even if they won't admit it. Check out our Bachelorette Power Rankings to get your fix.
Aquarius
You're lost in love at the beginning of the week Aquarius. Whether you're caught up with that special someone, a book, TV show or maybe it's just you, you'll be brought back to earth on Wednesday when you realize you actually have work to do! (Dang it) Don't worry though because you're weekend is going to come back around and be just as romantic.
Where you need to go this week: Struggling for dinner ideas? Check out our list of Melbourne's 50 Best Venues to Eat At In 2016 for some inspiration!