Hallelujah! The mercury has finally started to rise, and now that the weather is gloriously warm, weekends no longer need to be spent wrapped up in onesies, sipping soup and watching The Bachelor on repeat. No siree!
Summer weekends are best spent at Melbourne's best beer gardens, stein in one hand and a golden schnitzel in the other.
And, good news for you folks, we've found the place to do just that! Enter Munich Brauhaus, South Wharf's newest, largest and merriest Bavarian beer hall that, as it just so happens, also has one of the best beer gardens in Melbourne.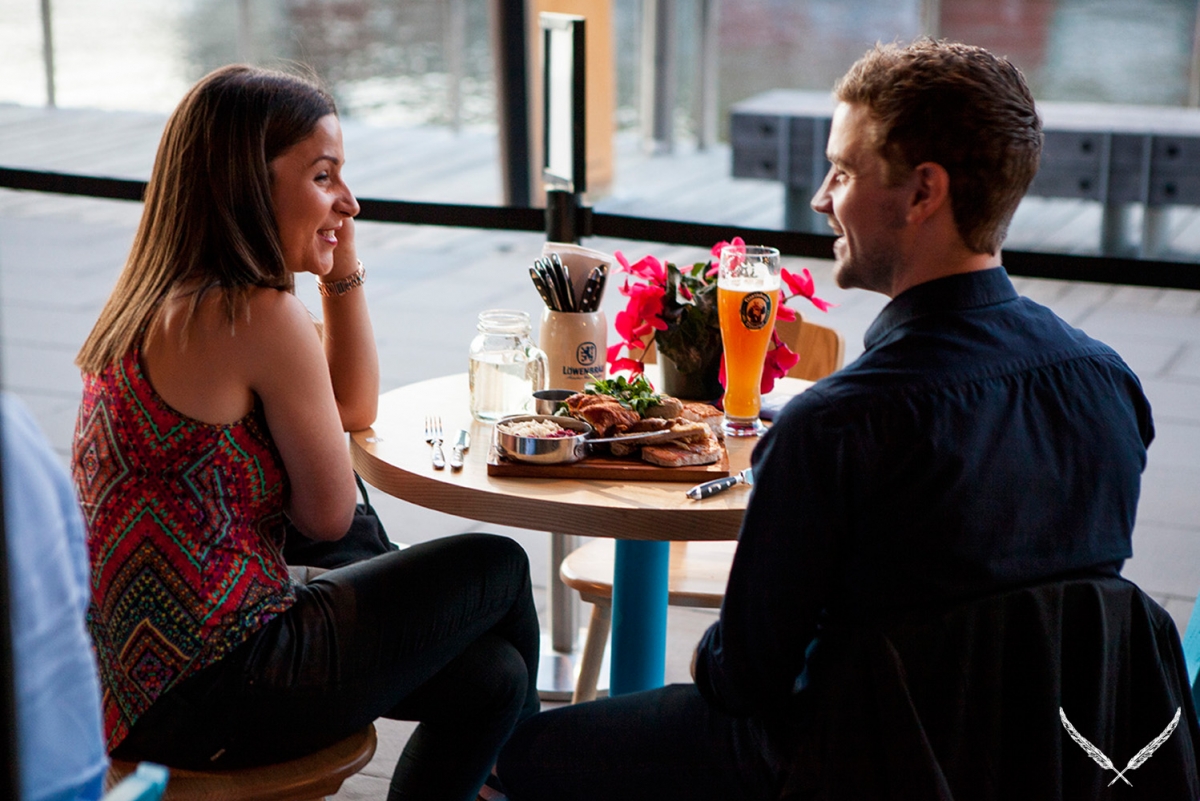 Haven't yet had the pleasure? Set right on the Yarra, this uber venue celebrates Oktoberfest all year-round, bringing a steinful of Bavarian cheer (bier?) to South Wharf 365 days of the year. Think authentic German biers, meaty feasts and traditional oompah pah bands. All this (plus oh so much more!) enjoyed riverside in the glorious Melbourne sunshine. Heck, we'll prost to that!
Can't wait to get started? Munich Brauhaus has recently launched their weekend brunch menu, meaning you can get stuck into the biers and bretzel before noon. Because it's gotta be bier o'clock in Munich, right? Available in the Bier Garten from 10am 'til 4pm on weekends, the menu features tasty feeds like the Kassler eggs benedict – chargrilled and smoked pork loin served with breakfast potatoes, rye bread and smothered in hollandaise – and the griddle-roasted Bavarian meatloaf, complete with sunny-side-up eggs, potatoes and caramelised onions. Yami yami!
All the tried-and-true Bavarian classics are on the menu, too. Nibble on a charcuterie platter, piled high with house-cured meats, bier radish, mustard, pickles and bread, tuck into a big schnitzel club sandwich, or loosen your lederhosen and take on a Bavarian pizza, topped with everything from smoked speck, garlic béchamel and parmesan, to leek, caraway, cream cheese and smoked salmon. Deeeelicious!
The only thing Munich Brauhaus takes more seriously than their food is their bier and, lucky enough for us, there's plennnttty of that here! This brauhuas is all about the bier, pouring stein after stein of their signature Munich Lager, as well as exclusively imported biers from the mutterland, including Fürstenburg Premium Pils, Löwenbräu Original, Stiegl Goldbräu and Franziskaner Hefe Weizen Hell. They've got those two funny little dots over the vowels, so you know these frothies are legit.
So legit, in fact, that they're brewed in accordance to Reinheitsgebot, the strict Bavarian bier laws from 1516 (yes, bier laws!). Containing no preservatives or nasties, the Munich Brauhaus barmaids claims the bier not only tastes delicious, it's actually good for you too. And you can take that as scientific fact, folks!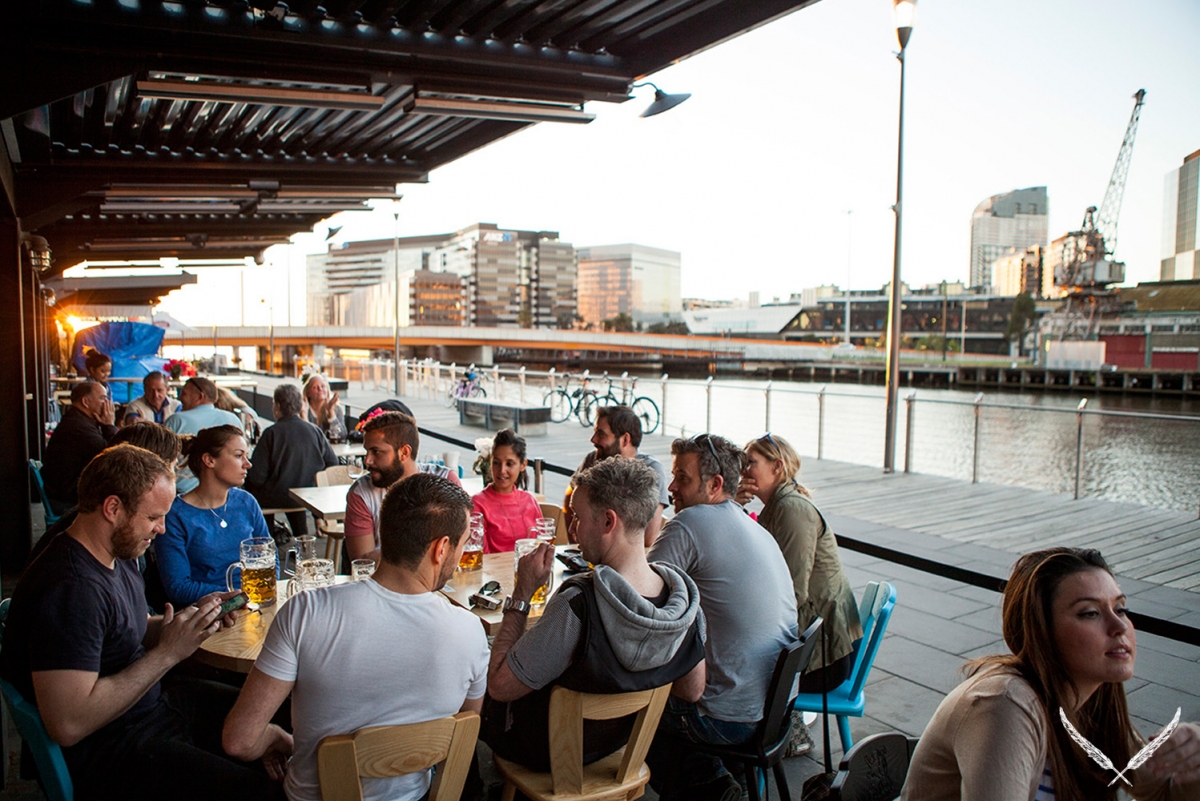 Party Like It's Nein-ty Nein-ty Nein
Swap that dirndl for your fanciest frock – Melbourne's best beer garden and bierhall is hosting a slew of shindigs this spring racing season, with big screen TVs, Cup Day sweeps, betting on site, fashion parades and makeovers for the fillies.
Heading to the track? The Munich Brauhaus Melbourne Cup Day festivities will kick off with the Cup Breakfast, where you'll receive a glass of bubbles, a belt-busting Bavarian brekkie buffet and return bus tickets to Flemington racecourse, all for just $40! For those who choose to sit in for Cup Day, the fun continues with a specially-designed three-course menu of Bavarian fare, plus a glass of bubbles or bier, for just $75. Still can't get enough? Munich Brauhaus is set to host the biggest, baddest, bieriest after party in town. Celebrate your wins, mourn your losses and dance the night away to traditional tunes.
Hosting a shindig of your own? With two bars, three dining rooms, sleek function spaces (and not to mention that beer garden!), Munich Brauhaus is pretty much the ultimate party destination this silly season. Lederhosens at the ready, Melbourne!

Need more beer? Check out our Fave 5 Melbourne Craft Beer Breweries round-up!
TUL Note: Today's List Love post is proudly sponsored by Munich Brauhaus and endorsed by The Urban List. Our sponsored posts will never be a secret — the List Love seal will be stamped on any sponsored material you see on the site. Thank you for supporting the sponsors who make The Urban List possible.