You're obviously no stranger to a well-buttered, traditional toastie. It's the quick, easy and damn tasty feed you can always rely on. Whether it was your go-to after school snack back in the day, or your choice late-night feed, the toastie has been there for you through thick and thin.
This much-loved treat has now made its way onto one of Melbourne's newest menus in the form of a tantalising hybrid. Cradled in Melbourne's up and coming hub on Little Lonsdale Street, a trip to Goldie Canteen should be on everyone's foodie hit list.
Currently there are four toastie flavours on the ever-evolving menu to cater to all cravings, but the peking duck noodles smeared in hoi sin sauce has got to be the hero. Chef Michael Smith (former Tonka and Mamasita) was inspired by his childhood when he would come home from school and load two-minute noodles and a fried egg between two slices of bread. The dish has certainly evolved since then, but we appreciate Goldie Canteen's elevated version served with a side of pure nostalgia.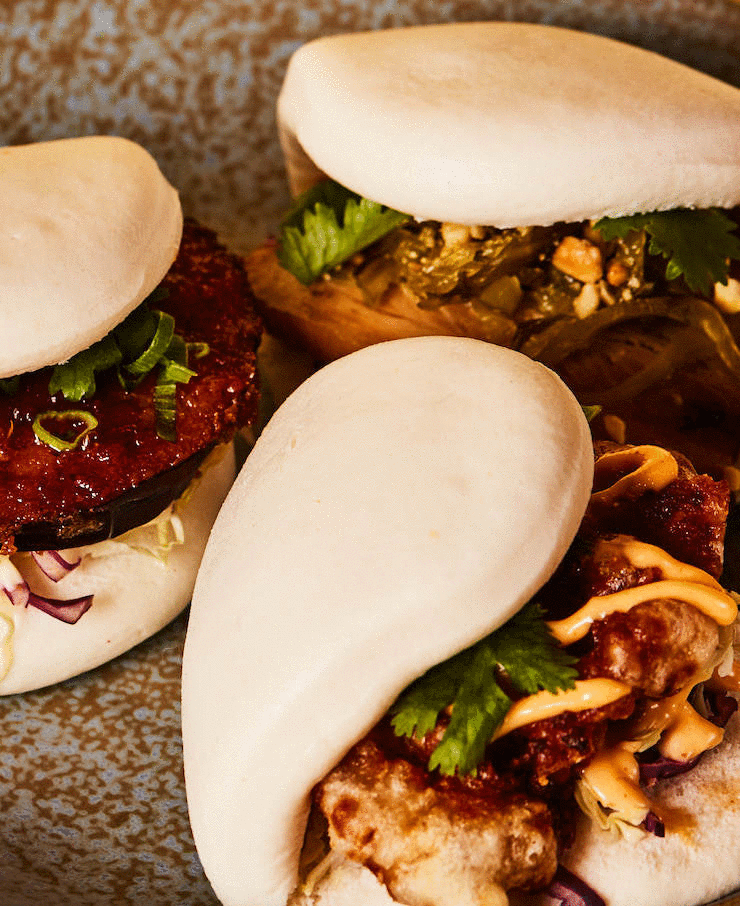 The best part? All of the toastie hybrids are only $14, and if you're looking for something to pair it with, you can't go past the boozey bubble tea. You've got the choice between three flavours, or two non-alcoholic options. Our pick? The secret off-the-menu flavour—Butterfly Pea. This magical concoction is like a rainbow in a cup thanks to its incredible colour-morphing effect. But beat the crowds, it's only available for a limited time.
Goldie Canteen's menu is a product of its Little Lonsdale Street surroundings—an emerging area of town with a vibrant Asian flavour. From traditional dumplings that will make you feel like you're on the streets of Shanghai, to Brekkie Bao packed with Peking duck, scramble egg, spring onion, and drizzled in hoi sin sauce. For all the sweet tooths, you can't go past the PB&J crepe.
Sit back and let your food baby settle as you take in the decor—the perfect blend of casual meets high-end with cheeky nuances throughout. Greenery hangs from the ceiling and a blue neon sign holstered above the bar sets a cool and relaxed vibe. It's a place you can take a date when you're strapped for cash but you still want to impress.
Whether or not you're an avid toastie-lover, there's so many reasons Goldie Canteen should be on the top of your 2019 restaurant hit list. Do yourself a favour and enjoy the full spectrum of Asian fusion eats, stat.
Editor's note: This article is sponsored by Melbourne Central Hotels and proudly endorsed by Urban List. Thank you for supporting the sponsors who make Urban List possible. Click here for more information on our editorial policy.
Image credit: Michael Woods