We heart the Sunshine Coast. Obviously.
And even though we'd never betray this chunk of paradise by leaving it permanently, we must admit that there's a bunch of other places we're in lust with. Not love, guys. Just lust.
This means that if you throw us the keys to a car with a full tank of petrol, some tunes, an adventure-loving friend or lover, and a couple of empty, plan-free days, we're likely to jump on the road and get exploring.
Where to? Well, we'd start with these five weekenders to take around the Sunshine Coast.
Brunswick Heads
This little gem of a town has long been overlooked for its bigger, more touristy southern sister, Miss Byron Bay—but as Bob says, the times they are a-changin'. And while we're stoked people are getting acquainted with this unpretentious fishing village, we're crossing our fingers it doesn't get too popular 'cause we've pretty much fallen for its relaxed, quiet vibes. So, what should you do when you're in town for the weekend? For caffeine kicks and a croissant brekkie, stop by Jones & Co. And if you want a really special night out, be sure to book a table at Fleet; the wine, the food, the cocktails—holy smokes!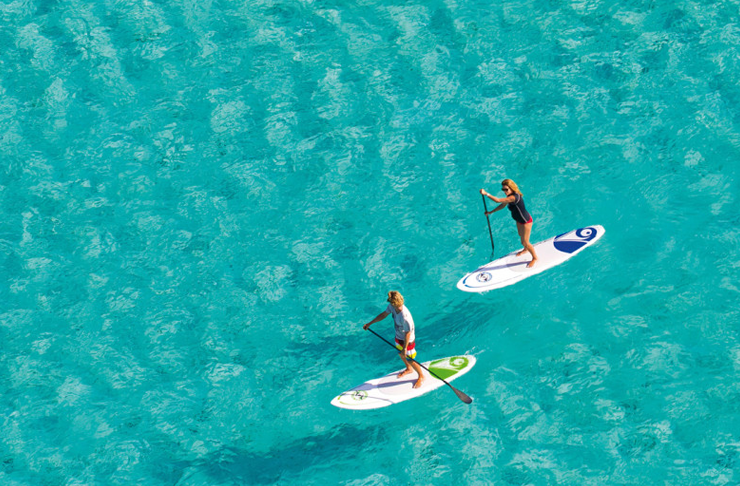 Bangalow
Hardly a secret, Bangalow is the Byron Shire town errybody wants a piece of. And who could blame them? If your ideal weekend is made of browsing boutiques packed with stunning homewares and sipping tea at cute cafés that sprawl onto footpaths, then pass everywhere until you see the off ramp with this town's name on it. Hitlist for your spending pleasure: for stunning home necessities try Our Corner Store, for threads hit Island Luxe, and for a photo-worthy morning or organic lunch you can't beat Woods.
1770
Alright, before you get on your high horse about how far away 1770 is, we know. We've been there. BUT, when you've got a whole weekend up your sleeve, what's a four-hour (or so) mission each way with good tunes and good company?! Embrace the full meaning of FriYAY by hitting the road as soon as the clock strikes "weekend". You'll be up there in time for a nightcap at one of the waterside restaurants, then the fun that comes with trying to set up your tent in the dark while tipsy. Yep, beachfront camping is the way to go in this teeny town unless you can nab one of the super cute beach shacks. Then, come Saturday, you've got the whole day to check out the open beaches around neighbouring Agnes Waters (maybe even get a surf), hike to lookouts, and just basically get your "relaxing" on. Got a sneaky couple of extra days and cash hangin' about in your back pocket? Jump a boat to Lady Musgrave Island. You won't regret it.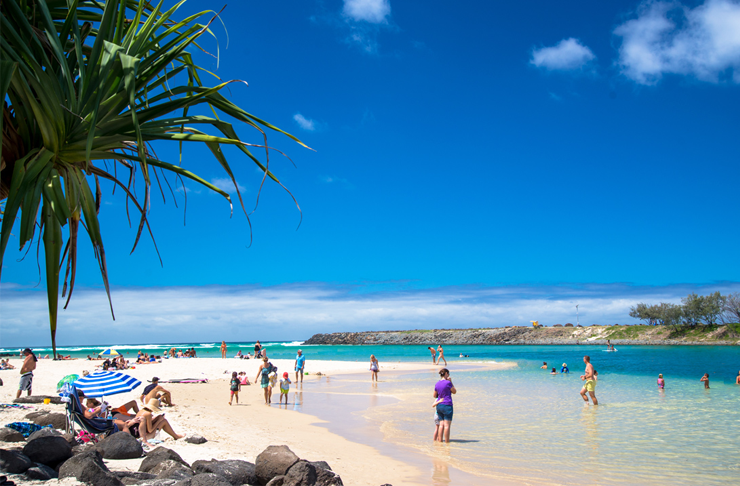 Gold Coast
The "other coast" has grown up over the past few years, ditching its partying ways (or at least toning it down) to make way for an onslaught of epic new cafés, super sleek bars, and world-class restaurants. We don't even know where to start. So we'd suggest you book a room at QT, the Goldy's coolest hotel and start trawling through the guides to this glitter strip over at our sister site, Metropolist Gold Coast. Haven't made the trek down to the GC in yonks? Well, we reckon your best bet is to get re-acquainted through the likes of The Loose Moose, Society of Florida, and Little Mermaid.
North Stradbroke
Straddie—the daddy of the southern islands has a loyal holidayin' fan base, and it's not hard to see why. Cute-as-a-button beach shacks for rent or beachfront campsites, surf or calm waters, it's pretty much the island for everybody. AND it's easily accessible via ferry from Cleveland in Brisbane. The beauty of North Stradbroke Island, along with its, well, beauty, is you don't need a grunty 4WD to makes tracks, as sealed roads run between the main townships. Score! Transfer tickets are a little exxy for a daytrip from the Sunshine Coast, so count this as an option when you're taking an "unexpected" extended weekend, if you know what we mean. *cough*
Want something a little more local maybe? What about 50 Awesome (& Cheap) Things To Do On The Sunshine Coast? Or what about The Best Sunshine Coast Cafes You Should Have Had Breakfast At.
Image Credits: Brooke Darling for The Urban List, Woods, Jones & Co., Ross Finlayson and Ben Thouard.