The term farm-to-table has been tossed around often in recent years that it's hard to tell if you're getting fed sexy buzz words or actual fresh and sustainable produce.
But a recent new opening on the Sunshine Coast is set to change all that.
Welcome to Kandanga Kitchen, a fabulous brand spanking new cafe where everything is sourced either on the adjoining farm or within a 10km radius. Now THAT'S farm-to-table, peeps!
When these guys call themselves farm-to-table they really mean it. Regenerative agriculture isn't just a catchy pr stunt to these guys, it's a way of life they've adopted and they're hoping you'll do the same too. (Trust us, we've tasted the goods and they're epic.)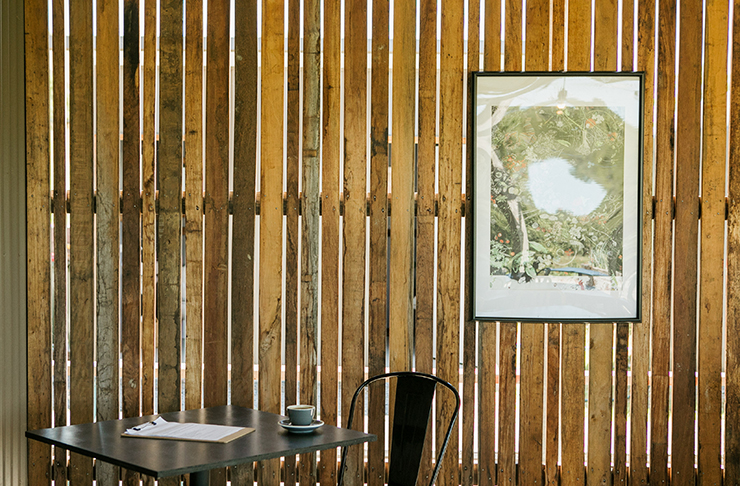 At Kandanga Kitchen, all meat is organic and chemical free and is from the local butcher located 200m up the road. All produce is fresh picked and sourced from local farms as they believe in supporting other small businesses in the region. Another key value for owners Trent and Bec is the high importance of local community.
Here, the menu changes weekly depending on seasonal offerings from their regional suppliers. The meals are prepared daily, making for super fresh produce bursting with maximum flavour and nutrition. They also have a talented in house pastry chef who whips up daily offerings using only the finest seasonal ingredients. And before you ask, their brew is Coffee Supreme, naturally the best.
Current faves of ours are the Banana Pancakes. Think: A stack of fresh baked, piping hot cinnamon pancakes, topped off with a crispy bacon rasher, lemon myrtle butter with a wheat free spelt oat crumble dusted on top. Drooling yet?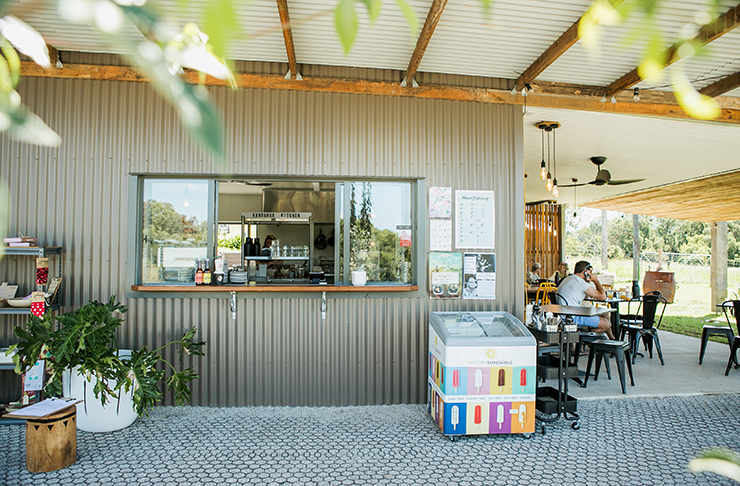 For those who lean towards more savoury tastings, you need to sink your teeth into the Beef & Beet Burger. It's juicy and a MUST try-before-you-die tasty treat! Think: Kandanga Farm organic beef, house made beetroot and onion relish, green salad and melted cheese on brioche. You can add a side of Zucchini chips to make the meal dining perfection.
These guys really want to cater for everyone with gluten free, vegetarian and vegan offerings on the menu.
The cafe setting is relaxed, laid back country-style living, similar to the much lauded The Farm in Byron Bay. The space isn't fussy or overly complicate either, with stunning vistas looking over nearby paddocks and fields. The décor is simple and rustic with the main focus being on recycled materials and sustainable goods.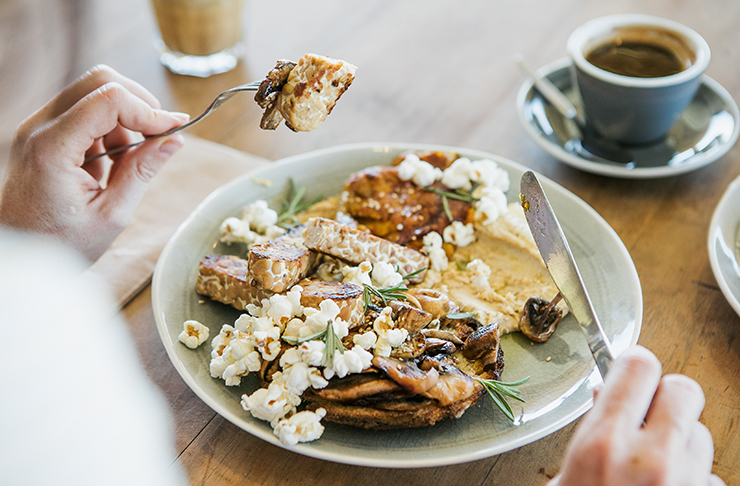 It's the sort of place you can pull up a chair, have epic noms with friends and family and just really, really relax. Kids and puppers are also welcome. What could possibly be better than that? We're thinking not much.
It's not often you'll find a hidden little treasure like Kandanga Kitchen. We're almost sad to spill the secret and share! They truly are a rarity in our region. We loved it here and so will you.
Looking for more epic things to do in Noosa? We've rounded up a list of the very best things to do in Noosa here.
The Details
What: Kandanga Kitchen
Where: 93 Main St, Kandanga
Image credit: Amy Higg for The Urban List