Let's face it—there is no denying the benefits of regular exercise and the rush of post-workout endorphins. But when the winter chill kicks in, it can be hard to pull yourself out of bed let alone smash out a few pull-ups at boot camp.
Luckily, the multi-billion dollar fitness industry is forever booming and we're never in short supply of new and exciting wellness trends. Here, thanks to Fitbit, we explore and test run three fitness trends that are not only shaking up the industry but converting us to exercise enthusiasts.
Nightclub Gyms
Emulating the energy, buzz and atmosphere of an after-dark club, nightclub gyms are the new healthy way to get lit—and we're all for it. Dubbed 'clubbercise', the trend is far from monotonous and offers a multitude of high-intensity workouts to banging tracks and bright lights. Perfect for people with a need for diverse and fast-paced workouts, nightclub gyms are high energy and not for the faint-hearted.
Boutique nightclub-style gyms, like S30 in Perth and F*IT in Melbourne, are growing in popularity and popping up in major cities across Australia. Zadi in Sydney is one of the first boutique fitness studios to offer HIIT and functional combination programs with the most effective metabolic circuit training methods, designed exclusively for women. More a movement than a gym, each class is capped at 16 people and is designed for an entire body workout – plus, Zadi boasts to deliver results in just three weeks. With workouts titled 'Slay Day', Toned AF' and 'Badass Boss' you know you're in for a world of fun (and pain).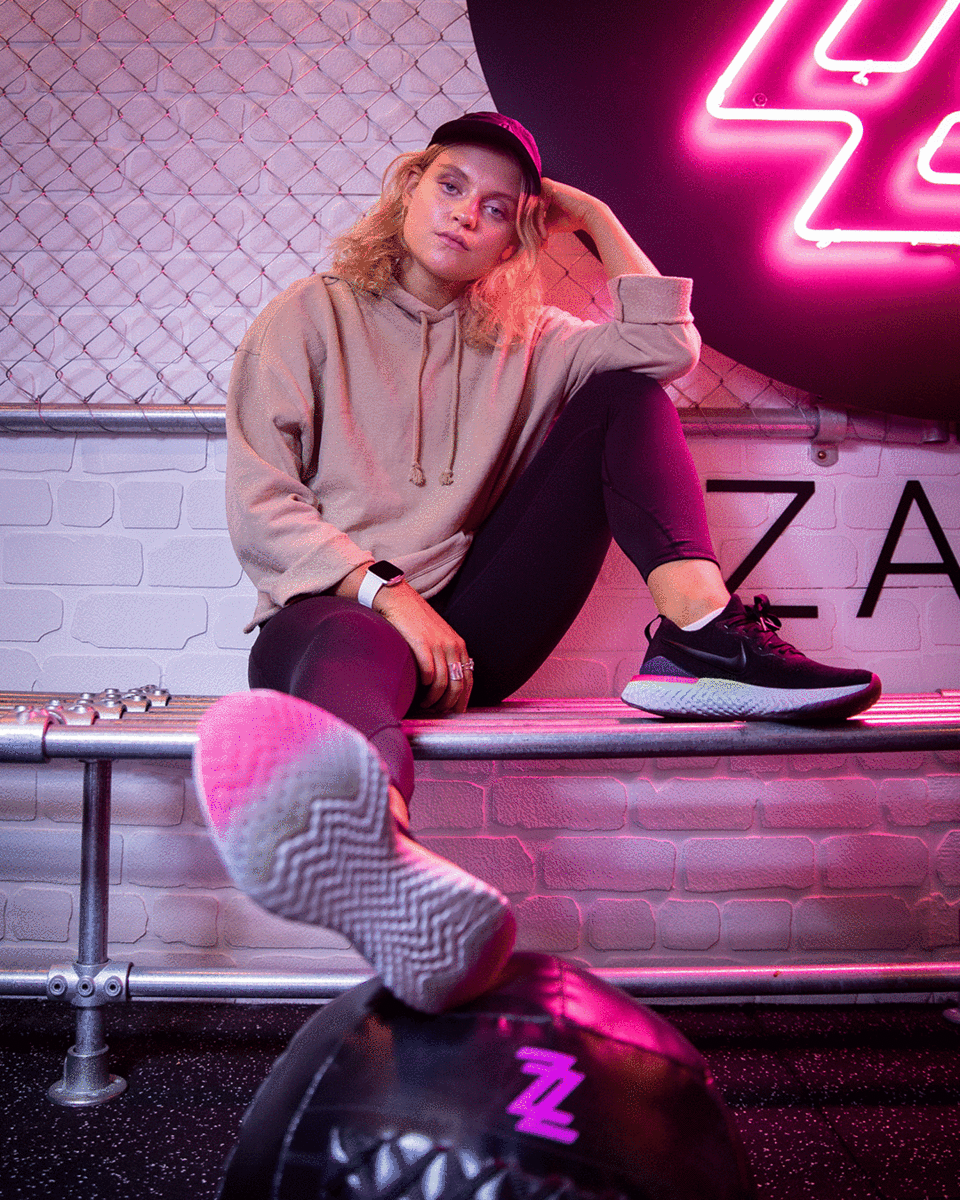 Wearable Technology
Sure, working out is one thing but working out and being able to track your results in real-time is another. Enter: wearable tech.
According to the American College of Sports Medicine's annual Worldwide Survey of Fitness Trends, wearable fitness technology is back at the top of the trends list this year taking out the number one place as the biggest 2019 fitness trend. And it's not hard to see why. Fitness technology today is more accurate than ever, tracking things like calories burned and floors climbed as well as sending 'Reminders to Move' in order to reach an hourly goal of 250 steps. Wearable tech and fitness watches, like the Fitbit Versa Lite, incorporates on-wrist workouts and even tracks important health and wellness stats like sleep duration and stages, your menstrual cycles, water intake and resting heart rate.
Tracking your wellness progress to see if you've smashed your personal best is so gratifying and it's easy to seamlessly weave wearable tech into your day-to-day. They are stylish, streamline and comfortable too. Oh, and did we mention the technology is now so advanced, you can even pay for things with your device?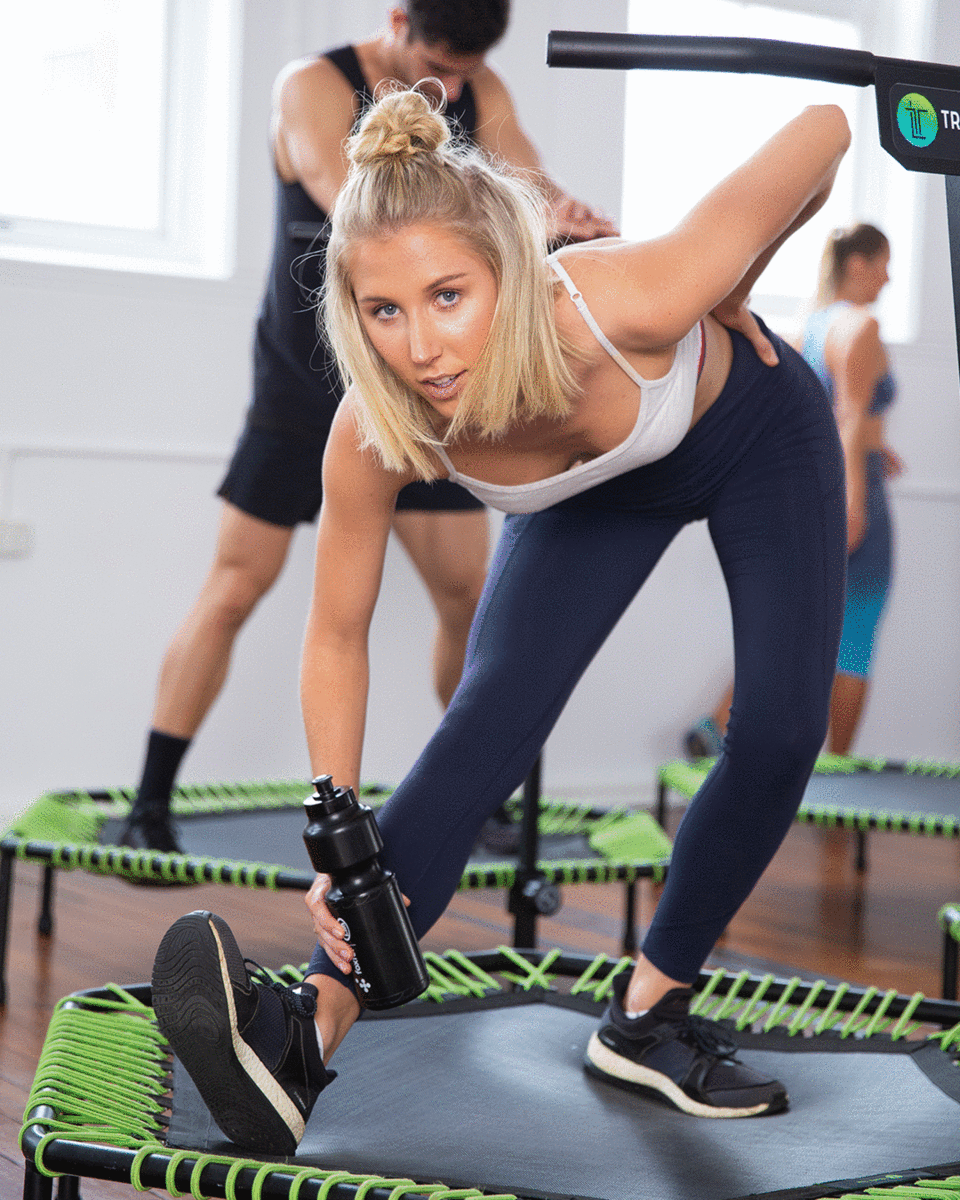 Playground Fitness
Remember when you were a kid and you'd exhaust yourself just by playing? Well, that's exactly what the new playground fitness trend is all about. If you're looking for an exercise that feels nothing like exercise, playground fitness was designed for you.
Pulling at the nostalgia heartstrings, workouts like Hoops, Thighs and Buttocks in Melbourne and BOUNCE (VIC, QLD, SA, WA) are inspired by playground activities such as hula-hooping, dodgeball and trampolines. The throwback trend is fun, to say the least, but also damn challenging. High-intensity interval training techniques are subtly weaved throughout the class, workout or game so you can knock over a thousand calories without even realising.
Trampo-line is one of the most recent workouts to join the boutique playground craze and is an all-over body workout that takes place entirely on a small trampoline. A fun and low-impact workout, Trampo-line is a euphoric way to sweat, boost endorphins and bring back to life your childhood memories. Just 10 minutes of Trampo-line is equal to approximately 30 minutes of jogging. Now, that's something we can get on board with.
If you're eager to kick-start your wellness journey for 2019, it's never too late. The new Fitbit Versa Lite is fitness re-conceptualised. Boasting a stylish and streamlined aesthetic, the Fitbit Versa Lite helps track your wellness progress in real time through hundreds of features and is the ultimate wingman of wellness. And with Mother's Day fast approaching, it's honestly the perfect gift for mum.
Editor's note: This article is proudly sponsored by Fitbit and endorsed by Urban List. Thank you for supporting the sponsors who make Urban List possible. Click here for more information on our editorial policy.