We're always looking to expand our coffee-drinking repertoire by adding more coffee shops to our Sunshine Coast hit-list.
But when we stumble on a not-so-known haunt, we go a little crazy, in a good way. Let's just say we have a special soft spot reserved for the hidden gems of the Sunshine Coast and we reckon you feel the same.
Now, don't get us wrong, these may not be new-to-you spots, in fact you may even already call them your local. But, for the rest of us caffeine-addicted humans who are on the lookout for places to try and are dying to spice up the daily routine, well, this one's for you.
So, here are five (more) hidden coffee shops you might not know about on the Sunshine Coast. Drink up!
First Batch
Noosaville
Tucked away in the Noosa industrial estate, on the opposite side to where most of the action happens, you'll find First Batch. We're a little ashamed to admit it, but until last week we hadn't even visited First Batch ourselves, let alone heard about it, making it a very hidden, yet very good coffee shop. Linked with The Coffee Training Co., truth be told, if you lot weren't so nice we'd probably get a bit of hate mail for sharing this one to the masses. #localsecret
Hamptons Espresso
Buderim
This airy cafe's out-of-town location means you don't have to battle what we Sunshine Coasters call "traffic" to get your morning coffee. And we all know how good it is to just slip into an easy park, order your brew, and then be sipping on it—all within the space of 10 minutes. What's even better is Hamptons Espresso pours goods from one of our fave local roasters, Tim Adams Specialty Coffee, has a cabinet full of house-made vegan and gluten-free cakes, and loads any computer-toting peeps up with free wifi! So, grab the corner nook, get comfy on the bench seat, and pump out those uni assignments or business papers.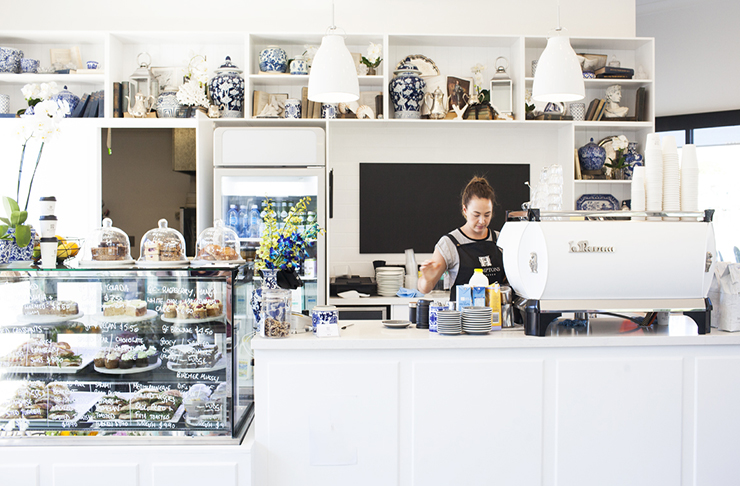 FOMO
Sunshine Beach
If you don't know about this Sunshine Beach gem, we're going to fill you in before you get knocked down with a serious case of FOMO (get it!?). Instead of veering right at the roundabout and heading down towards the surf club, turn left and cruise along the high part of Duke Street until you spot this corner-hugging café. The space has lent itself to a lot of businesses over the years, but we think it's found its match with this crew. Serving up smooth Allpress coffee, as well as breakfast, lunch, and dinner options, word about town is FOMO's avocado smash decked out with edamame and feta on sourdough is divine!
At Odds Cafe
Yandina
Kombucha and CoYo Spiders, anyone? That's just one of the delicious combos that you'll be able to get your mouth around at Yandina's At Odds Cafe. Because we like to try before we tell, we've found out first hand that this newbie is perfect for a pre or post-market binge on a Saturday.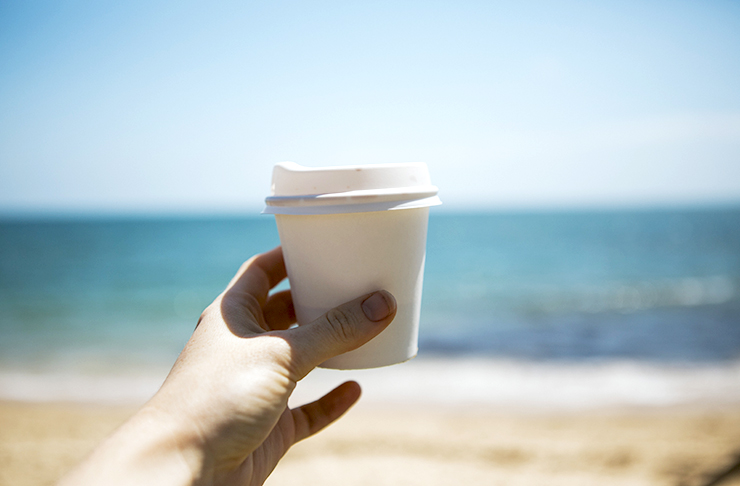 Jamoke Espresso Bar
Nambour
Tucked away in a small nook near the Nambour Hospital, Jamoke boasts one of the best coffees on the Sunshine Coast. With great coffee, take away cups pretty enough to keep, and some delish sweet treats on offer, you won't regret stopping in here for your Sunday morning caffeine fix.
Now you've had your coffee fix, what about a hike? We've rounded up the best hikes on the Sunshine Coast here. We've also rounded up the best bikes tracks on the Sunshine Coast here.
Image Credit: PopSugar and Claire Plush for The Urban List