There's a new trend in shades getting around town. Only they're less about actual UV shade and practicality (read: all) about street cred.
You know the ones I mean, they're part cyclist, a sprinkling of speed dealer and a definite 90s throwback, but the main ingredient is that they're super small. You can spot them a mile away by their oddly shaped frames that have been known to include errrrything from octagonal, diamond, mini cats eye, to mini oval and even, rectangle.
As for lens colours, there are no real rules, from rosy red, to deep purple, and silver trims. Anything goes as long as they're able to make a strong statement of edge + 'tude.
Think of them like that Eastern Euro Club Trash look that Vetements (et. al) have made oh-so-hot of late. With 90s inspo from the likes of Jen Aniston and Julia Roberts, Anastacia (surely you remember her?) as well as the crew from the O.G Beverly Hills 90210, it's little wonder OUR 2018 It Girls are rocking them. Just ask Gigi, Bella, Kendall, Selena, Kaia Gerber and Sofia Richie, they're all over these bad boys.
How to rock it?
You have to be a little rough with this one; dress like you've partied with rock stars all night and you're taking your hangover out for a morning coffee.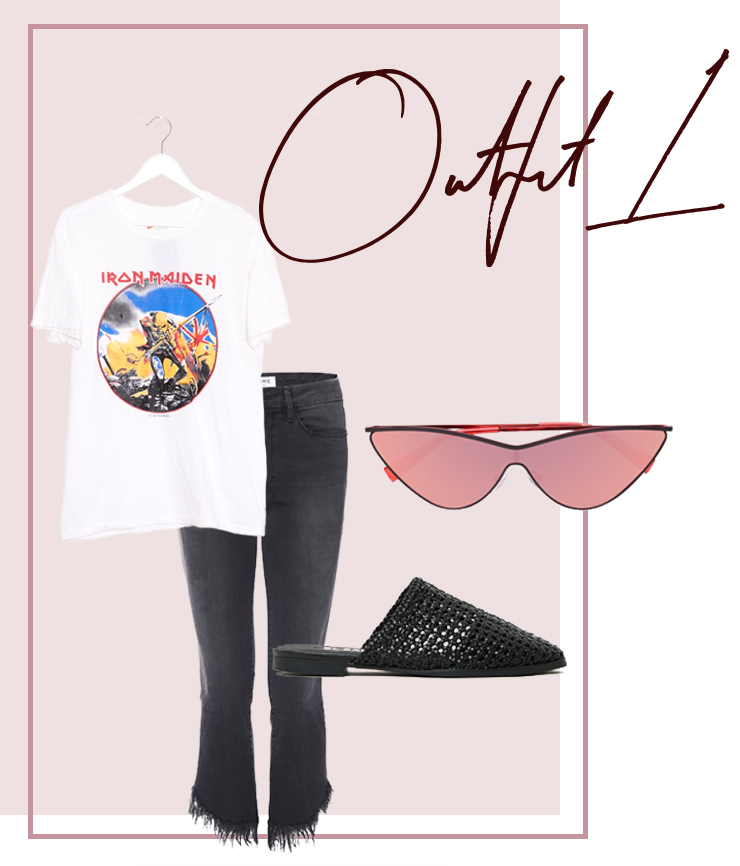 Committing to this look means going all out. Think 90s: don't shy away from a beret, choker or captain's hat here either.
Here are a few frames to get you started: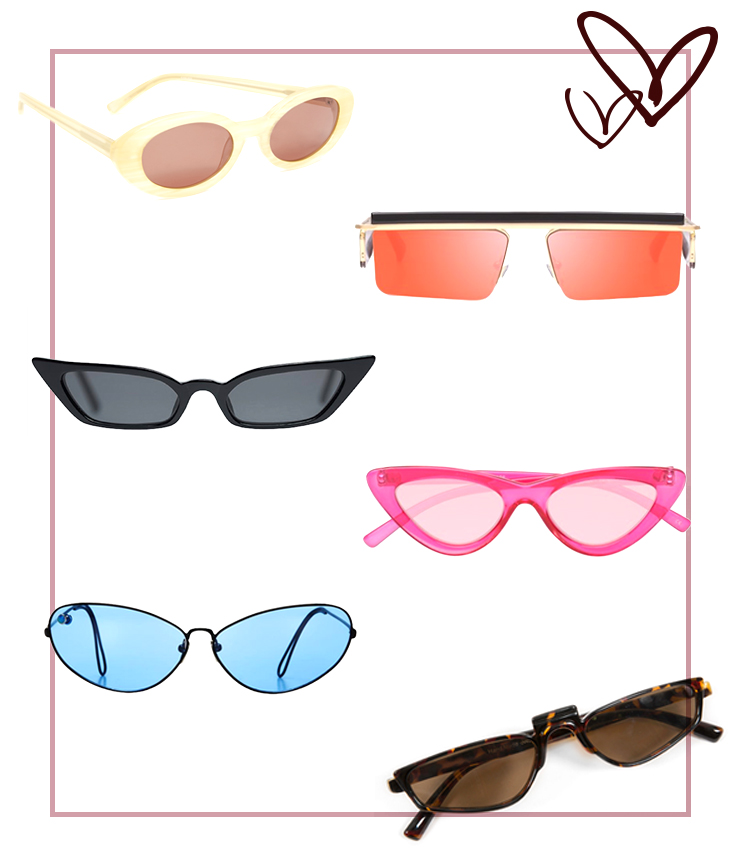 Mckinley Sunglasses - Shopbop
The Flex - Le Specs
Le Skinny - Poppy Lissiman
The Last Lolita - Le Specs
Ello Sunglasses - Poms
Now for some more fashion, behold pony scarves.
Design credit: Sarah Law