If you've seen their cakes splattered all over Instagram, you probably don't need us to introduce you to Maroochydore café, Tome.
But 'cause we're about errybody, and not just the 'grammers, we're going to anyway.
Note: If you haven't eaten yet, do not read this. If you have a deep affection for all things sweet, be prepared to walk into temptation. And if a gluten-intolerance is the bane of your existence, you're probably about to fall in love with us. Just sayin'.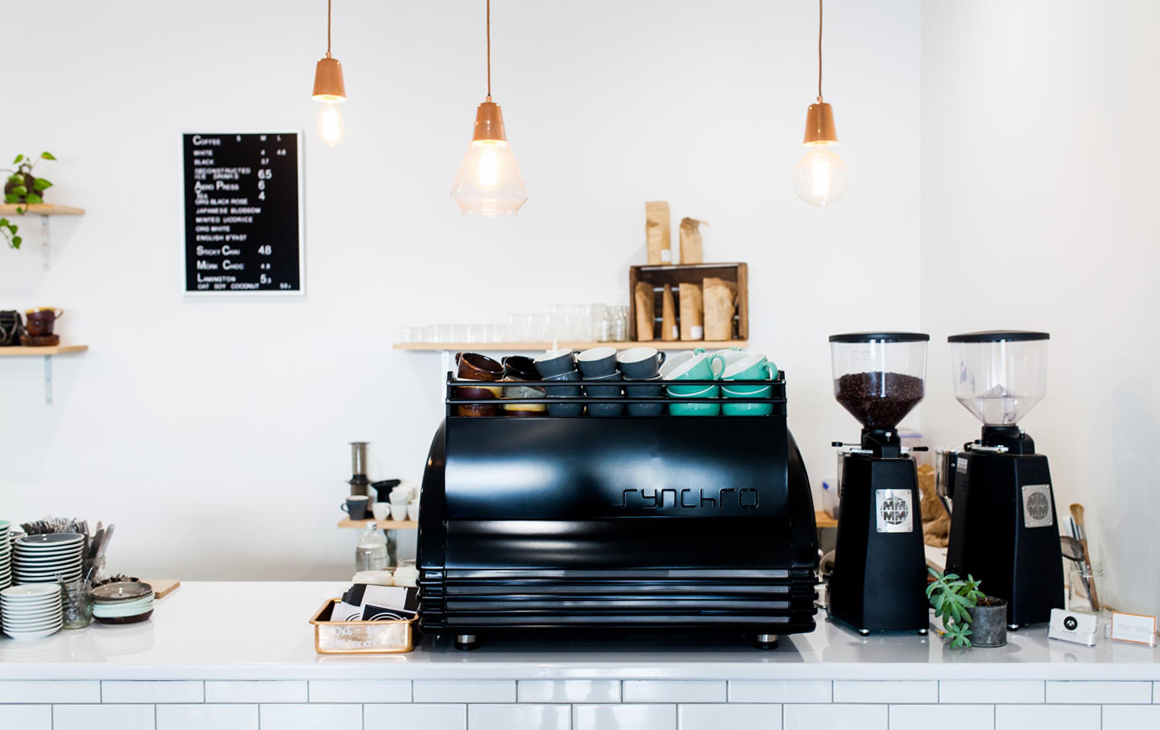 Now, picture this. A minimalist setting of polished concrete floors, industrial furniture, a white-tiled workstation topped with a sleek black coffee machine, and then cakes. But not just any cakes, boards filled with the most drop dead gorgeous (mostly gluten-free) cakes you've ever laid your Patrick Swayze hungry eyes on. If you were another cake, these would be the cool cakes; the ones you want to be like so bad, but your salted caramel sauce just doesn't "drip" like theirs. *sad face*
Welcome to Tome.
Dreamt up by creative couple Alita and Matt, and opened in September last year, Tome is (obviously) THE place to go for snap-worthy sinful sweets and coffee on the Sunshine Coast. And with over 24,000 followers liking and sharing their photos on Instagram, it seems we're not the only ones who think so. But enough about social media status.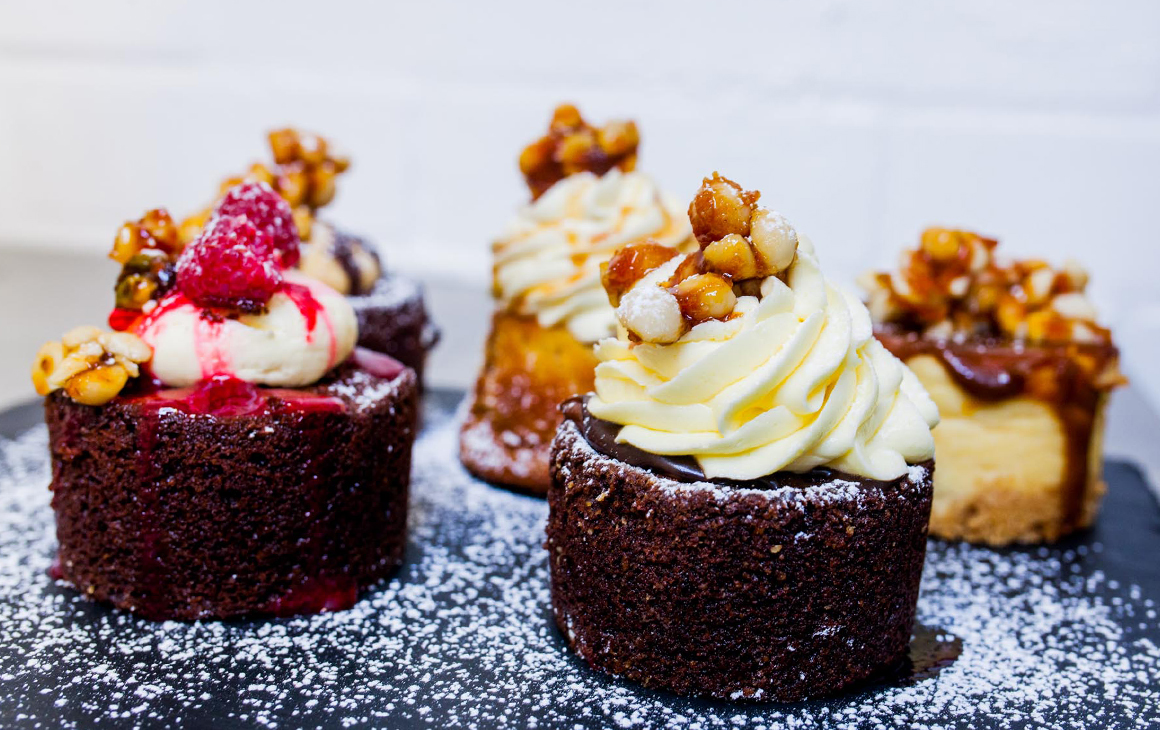 Offering a daily blend from Bear Bones Espresso, the brown stuff is serious business around these parts. With each basket weighed before it pours, consistency is a word marked high on barista slash photographer Matt's, vocabulary. And the attention to detail pays off. We sip on a long black and are hit by the smooth, subtle flavour that lingers around long after we've slurped the last drop. Next time, we'll be trying the deconstructed iced coffee. Mmm-mmm!
The sweeter end of the stick is run by Alita, who whips up and bakes everything edible on display. When we visit early morning, the workstation is being filled with an impressive array of gourmet treats. What kind, you say?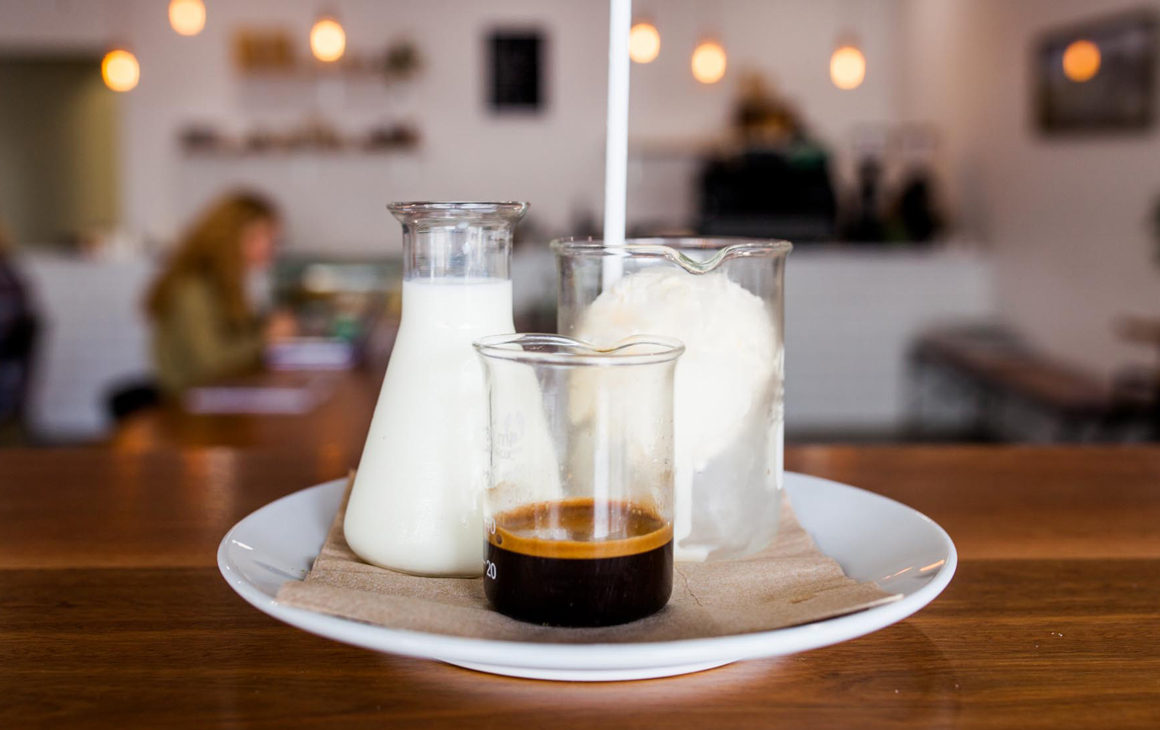 Well, there was gluten-free raspberry and chocolate brownies, caramel cheesecake, and peanut butter pie doughnuts, for starters. And we won't even talk about the gluten-free blackberry, wild orange and coconut cakes, the flourless maple and pear muffins, or the vegan caramel slice, that were all vying for prime position earlier in the week. No siree!
Adding single and two and three-tiered wedding cakes to their repertoire, along with the space hosting its first photographic exhibition in late November, things are only just getting started for Tome.
If you haven't stopped into this coffee shop cross gallery space, add it to your Maroochydore café hit list and get there. Now!
Where: 21 Ocean Street, Maroochydore
Contact: 0477 665 524
Image Credit: Ariana Gillrie for Metropolist