Attention all kidults, rejuveniles and adultescents! Summer might be over but thanks to Australia's sunny clime the warm weather is set to stick around well into autumn, so we've put together a huge assortment of warm-weather activities for you to enjoy before you have to pretend to adult again at winter's many boring dinner parties (ugh).
And you wouldn't be kidulting right without some icy-cold treats to accompany your adventures, which is where Drumstick comes in. Their brand new Raspberry White Choc flavour—smooth, creamy white chocolate ice cream, smothered in raspberry syrup, sprinkled with white chocolate flakes and wrapped in a crispy wafer cone—is everything you could want in an ice cream, right down to the surprise white chocolate ending that the kid in all of us knows and loves.
Time to bust out your fluoro specs, here are 16 things to do in Melbourne if you refuse to adult this weekend.
#1 Eat a whole box of Drumsticks on the beach, as fast as possible, lest they melt and you're left with a sad puddle of sugar. Local favourites include Elwood or Port Melbourne, or throw the Drumsticks in an esky and drive down to Mornington or The Great Ocean Road.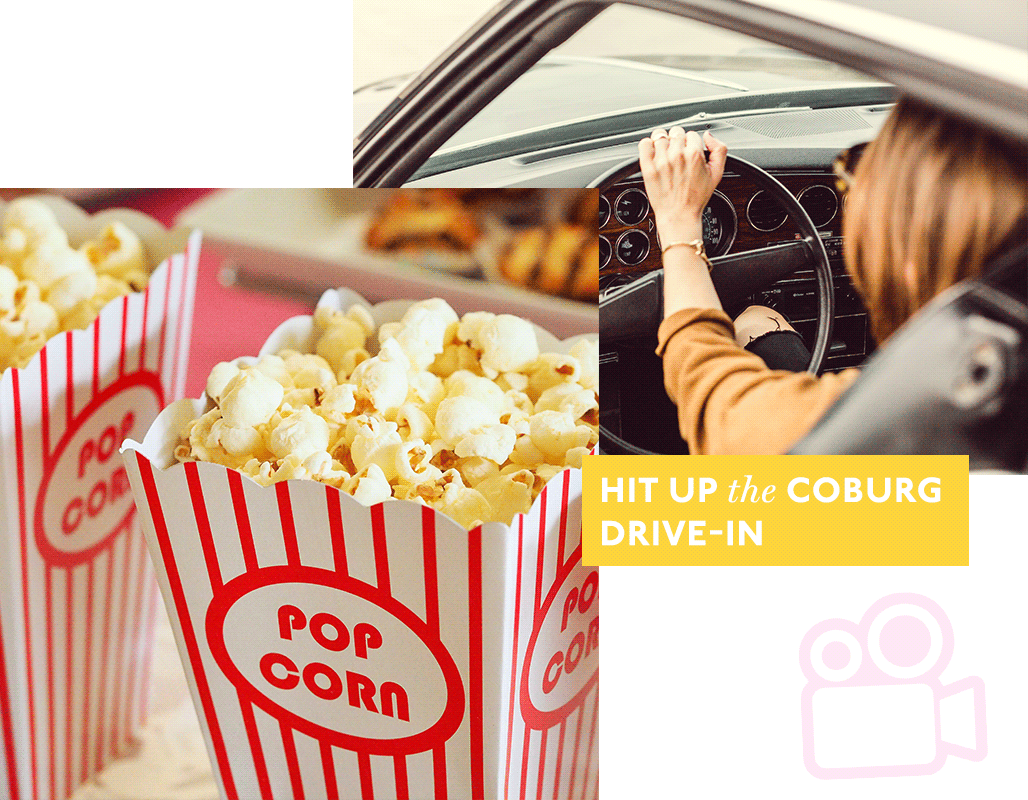 #2 Head to a drive-in cinema, because Netflix is way better on the big screen. The Coburg Drive-In cinemas are happy for you to BYO food, so obviously we recommend cheese, wine and ice-cream.
#3 Whitewater raft down the Yarra in a two-man inflatable kayak. Screaming and splashing in mandatory.
#4 Snorkel with baby seals at Mornington Peninsula. Basic free driving and snorkelling skills are taught in every class, plus extra buoyant suits and buoyancy items can be supplied for non-swimmers.
#5 Take your favourite four-legged pup and head to one of Melbourne's many doggo-friendly beaches. Make sure you bring enough water (for the pupparino) and ice-cream (for the humannarinos).
#6 Head to Gumbuya Park, Victoria's newest water park! Located under 2 hours out of Melbourne, a water haven is just a road trip away.
#7 Find some relief from the heat in the form of a 22-inch Shawcross Pizza. Equal to four regular 12-inch pizzas, the entire beast of a meal weighs in at 2kgs. We're hoping at least a quarter of that is cheese.
#8 Go thrift shopping at some of Melbourne's best Op Shops. If the heat is too much for travelling, make a beeline for Sydney Road which is home to some of the finest second-hand stores, boutiques and mismatched shops.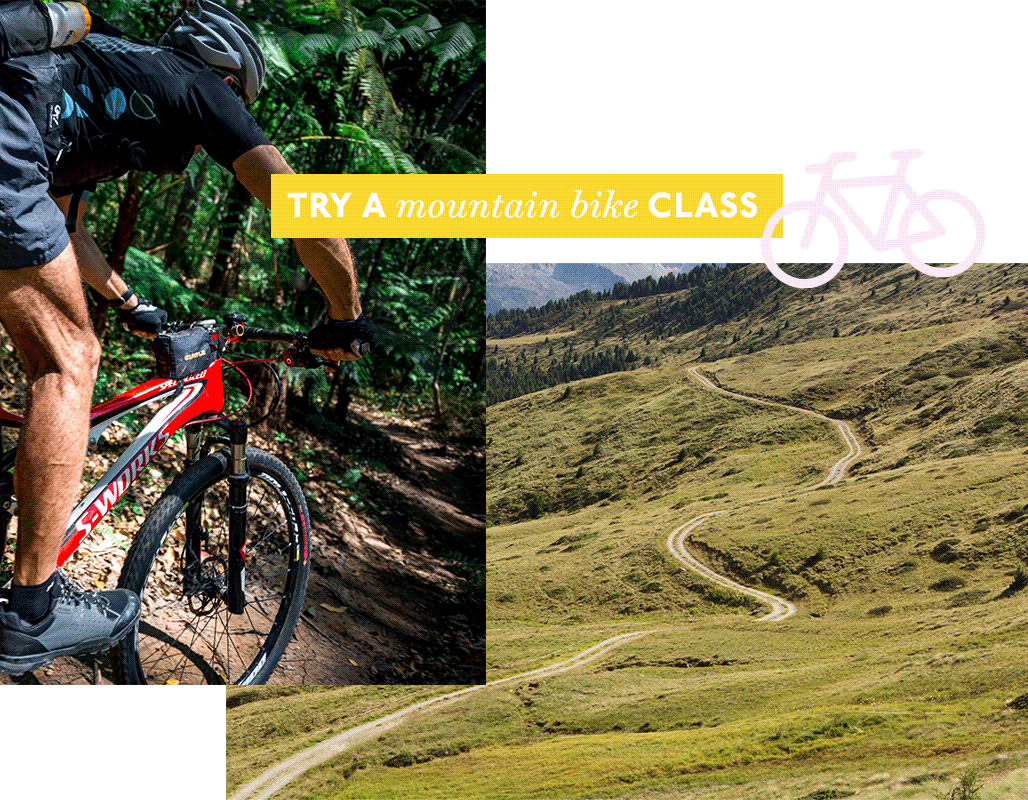 #9 Try something new and head to a beginner or intermediate mountain bike class! Each runs for two hours and includes bike and helmet hire, plus a well-deserved lunch post-ride.
#10 Head to one of Melbourne's many indoor pools for a splashing good time.
#11 Enjoy air-conditioned luxury and sing your heart out at one of Melbourne's karaoke rooms.
#12 Take advantage of the warmer nights and the longer evenings and plan a date night at a rooftop cinema. Bring your favour-rite bestie or bae to QV Cinema or Lido Cinemas for a real treat.
#13 Have a luxe picnic with your mates, complete with Frisbee throwing and egg races (we gotta do exercise at some point, right?).
#14 Weave through the foodies at Queen Victoria Market on a Wednesday evening at the Summer Night Market (the last one is on Wednesday 11 April).
#15 Order up a giant glass of frosé from Mr Miyagi, and wash it down with their impeccable Nori Tacos and modern sushi.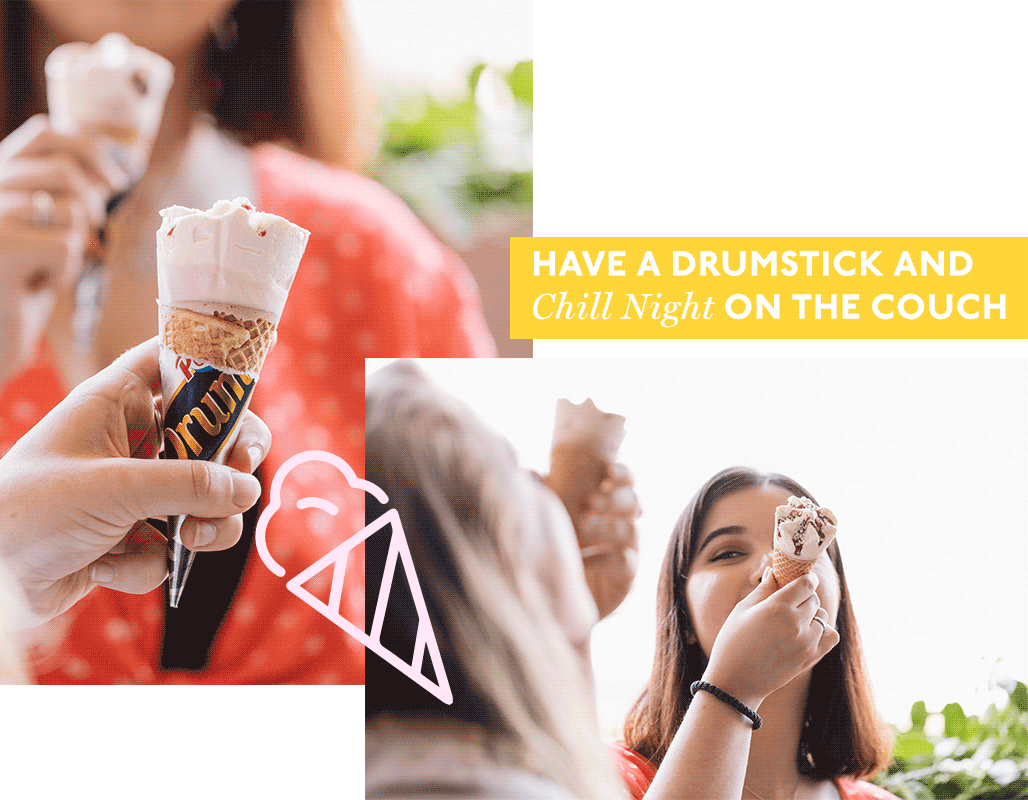 #16 And finally…watch all your favourite childhood classics from the comfort of your air-conditioned home. We love Jurassic Park, The Goonies and The Sandlot Kids. Make sure your fridge is fully-stocked with Drumstick's new Raspberry White Choc flavour!
Image credit: Griffin Simm
Editor's Note: This article was produced in partnership with Drumstick. To find out more about who we work with (and why!), read our editorial policy here.