Melbourne. It's Australia's most southerly big city before you get to Tasmania (you can thank me later, Hobart). A town built by the 19th Century gold rush, this metropolis is today fueled by the countless cups of coffee poured hourly across its ever-increasing sprawl.
Melburnians are quite happy to sit in Sydney's popularity shadow. Because we know that in just a few years, more people will live and want to live here than anywhere else in Australia. And sorry, too, Brisbane – that promise of everyday sunshine isn't working any more.
So, what do we have that Sydney and Brisbane don't that's encouraging this migration? I've put together 25 things that confirm Melbourne to be better than Sydney and Brisbane (and furthermore, the World's Most Liveable City), once and for all.
1. Are we all confused by having a Queen's Birthday holiday that's not actually her birthday? Then let me tell you about the holiday we Melburnians get for a horse race...
2. We love a public rally and Melbourne is a city where a single or a collective voice can be heard. Grab a Sharpie, brand your placard with your yay or nay slogan and get marching.
3. The tram. When other capitals were seduced by the bus, Melbourne proudly kept its tram network. A simple 'ding' from a tram has one recalling trips with Gran to see the Myer Christmas windows.
4. We are famous (or is that infamous?) for our weather. For example, check out today's forecast: Morning ice at 8am, defrosting spring breeze at 11am and skin-melting heat at 3pm. And if you wait for it, you can sweep up fallen autumnal leaves from your driveway before you go to bed. Because being beautiful one day and perfect the next is sooo predictable (I'm looking at you, Brisbane).
5. Did someone say 'international sporting events'? We are the home of the Australian Open, not one, but two varieties of Grand Prix (Formula 1 and Motorcycle), and next year we'll have the Cricket World Cup Final. Booyah.
6. Melburnians always put coffee somewhere on a list. Here it is at number six.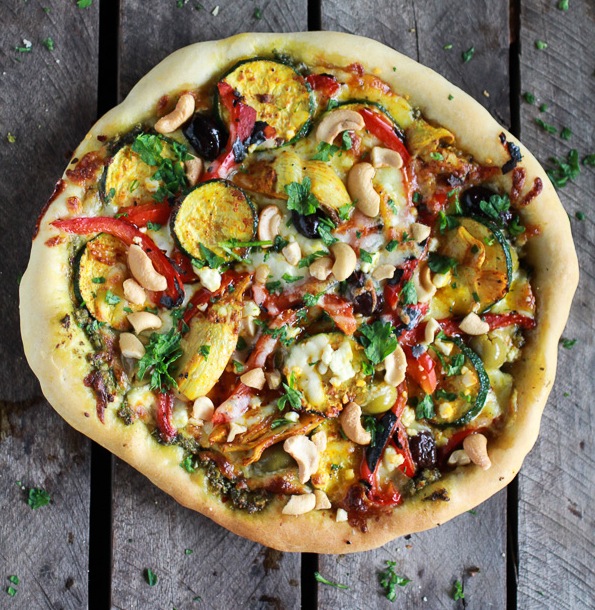 7. Thanks to Toto's, Melbourne introduced us Aussies to the pizza. Then we put pineapple and egg on it.
8. Melbourne invented football in 1859. Four years later, Sydney stole the name for some other pastime with a ball.
9. I recently judged a tea drinking contest with three fellow Melburnians for the sole the purpose of this list. The winner: T2's Melbourne Breakfast.
10. Okay, you may have to drive a little out of town, but if Patrick Swayze says Bells Beach is the best, then I'm not about to argue.
11 The natural enemy of good hair is humidity. In Melbourne, unlike those northern capitals, I always have good hair.
12. We are so close to Tasmania we can get there by boat.
13. For 26 years we were the nation's capital. That looks good on any city's CV.
14. Sydney may have its Harbour and Brisbane has its crazy wiggly river. Down here, we have the brown river Yarra, that's famously upside down.
15. We're known as the 'Garden State' for a reason.
16. The city's GPO was once exactly that – a post office. Now it's a perfect blend of Victorian-era and 21st Century extravagance.
17. We may not have the Acropolis, but we have do have is the largest Greek population outside Greece. And we thank them 1:00am every Saturday when we bite into a life-saving lamb souvlaki.
18. Fancy a jog without wanting to take off your make-up? Enjoy a lap or two around The Tan.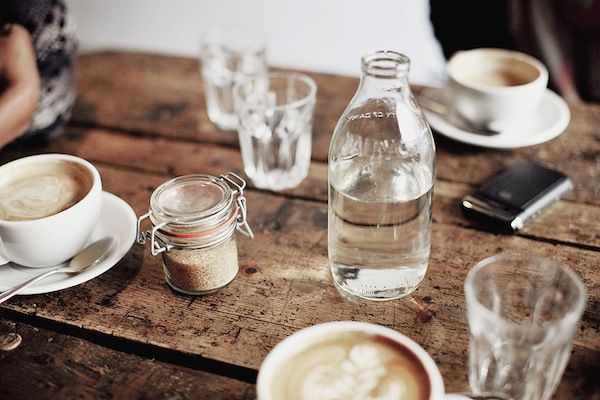 19. Since we're a nation born on the hunched backs of convicts, it makes perfect sense to idolise a bushranger named Ned Kelly. What's Melbourne's link? He was hanged here.
20. Lest we forget The Shrine.
21. Guilfoyle's Volcano. Yeah really, we've got a volcano. Big tick!
22. The Reading Room at the State Library. Be warned though, burying your head in a book can be difficult when you're in awe of such grand architecture.
23. At the Melbourne Zoo, you can see a tortoise that fondly recalls the opening of Australia's first zoo. In 1862!
24. MCG. Marvelous. Cracking. Glorious. Take your pick.
And finally…
25. Is your idea of fun slipping in to full-length lycra, strapping a pair of crepe-paper wings to your arms before jumping from a ten-metre bridge? Then I've two words for you: Birdman Rally.
If you're still at all skeptical of my claims, then you don't have to take my word for it. Print this list out and take it with you on a tour around the city. You will soon agree, Melbourne is THE place to be.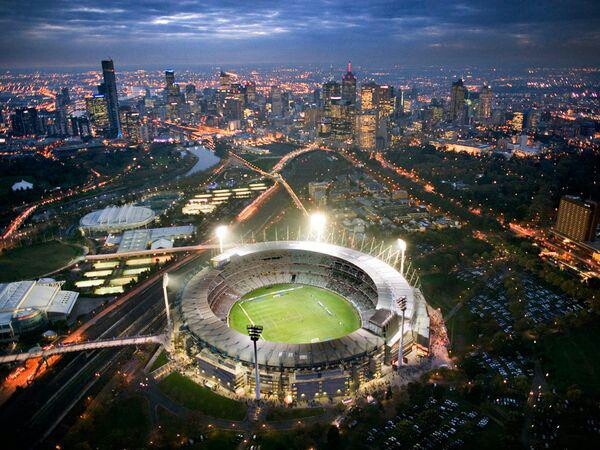 Image Credit: Mystafelix, Half Baked Harvest, Bon Vivant, Pinterest