Want to get healthy? From laptop to larder, inspiration for healthier living, cleaner diets and reinvigorated cooking routines is coming at ya thick and fast online. But who is the best? I've put down the cookbook and logged on to find my foodie inspiration. Here's my pick of healthy food bloggers to start following, stat.

The Food Coach
One of the most welcome newsletters winging its way to my inbox on a regular basis comes from The Food Coach. Founder, Judy Davie, is one of the most established health experts you could ever find online. Around long before the term blogger (est. 2001) was even coined, Judy has studied psychology, food-as-medicine and macrobiotic cooking. Under her guise as The Food Coach, Judy shares her educated recipes and expert articles that will take you through the background of food and how it can fight disease and the ageing process.
In a nutshell: Create consistent food consciousness.

Nutritional Edge
Not technically a blogger, Zoe Bingley-Pullin is in fact one of the country's most qualified nutritionists, chefs, authors, presenters and educators, boasting a Diploma of Nutrition, international training at Le Cordon Bleu School in London and work experience in the South of France. Lucky for us, Bingley-Pulling preaches her real deal dishes online via Nutritional Edge and on the TV, too. Personally, when dealing with diet and lifestyle, I like to have my dishes served up by a true expert and Zoe simply stacks up.
In a nutshell: Top of the tree tips and tricks.

The Wellness Warrior
This self-described former "champagne-guzzling, drug-poppin', sleep-deprived, perpetually hung-over party girl" had a stiletto slap to the face when she was diagnosed with a life altering illness several years ago. This was the impetus for her to go on the wellness warpath in an effort to prove that doctors aren't always right, and that you can be the master of your own health destiny. She does this by offering daily doses of articles on everything from meditation to juices, inspiration to organic home décor, and all there is to see, hear, taste, smell and be as a wellness warrior in today's world. So monumental is Jess's movement, she is now widely sought as one of the finest media experts and acclaimed authors on the broad topic of wellness.
In a nutshell: Good vibes. Must try.

My Wholefood Romance
There's something about Meg Thompson that just makes you want to follow in her healthy, naturopatically heeled footsteps. Marrying her holistic nutritionist and naturopathic background with a simple mission to educate on the nourishment and joy that food can bring, this Melbournite created My Wholefood Romance as a porthole to conversational, perfectly photographed recipes that even monkeys could manage, rather than strict dietary rules and restrictions. Check out the 21-Day Cleanse, too, for a simple intro into an oft-intimidating arena…
In a nutshell: A complete approach to health awareness.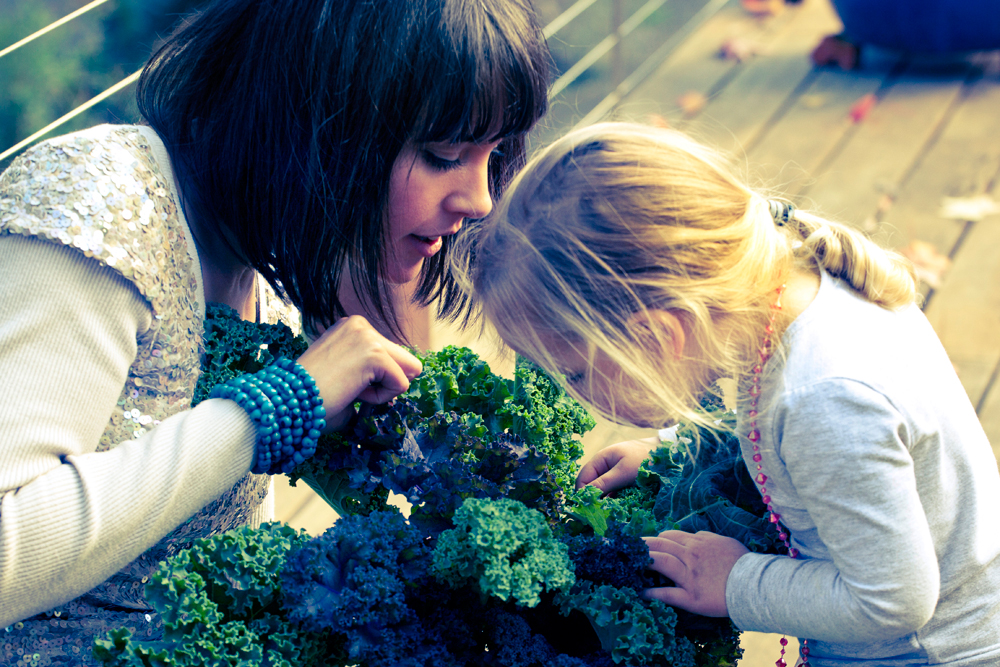 Meg Thompson, My Wholefood Romance. Photographed by Amber Parsons, Shutterflies.

TUL Note: With a mag & online writing career that has spanned nearly two decades and various local & global time-zones, Emma is happiest tapping away from her hometown of Melbourne. Now with her Urban List hat firmly atop her well-shampooed and styled noggin (perks of the job), she will not rest until she has served up every smokin' style sensation, beauty breakthrough and fitness destination this fair city has to offer.

Main Image Credit: What Katie Ate