The Autumn/Winter shows have finally drawn to a close, so now it's time to get nit picky as we deconstruct the stand-out beauty trends from the season. Lipstick lovers, this was not your year. The eyes really had it this season, with owl-like brow bone embellishments at Alexander McQueen, lusty lashes at Rochas and liquid latex lids at Dior. As we've seen for a few seasons now, the laid-back, pared-back look is still going strong, with a slightly more masculine version of barely-there nudes taking the stage at some of our favourite shows.
And hair was just as casual (perhaps the normcore effect, coming into play?), with bitsy chignons and sporty braids adding a wholesome feel to many looks. Don't believe us? Even Karl himself was embracing cornrows, albeit of the tweed variety.
Here are the beauty trends you'll be wearing in 2014.
Give Them The Flick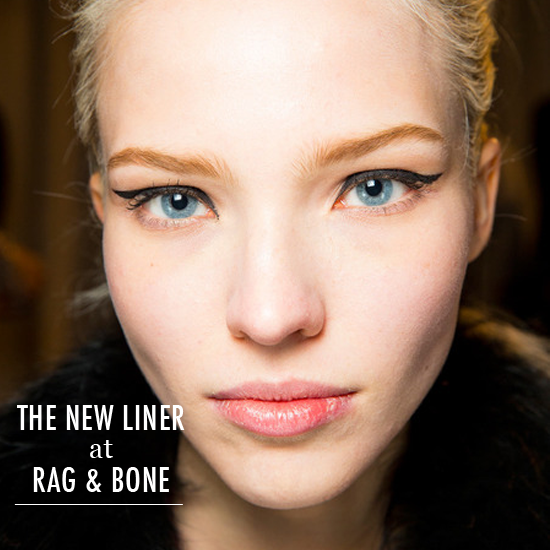 Eyeliner was high-vis' this season. Steering away from a natural eye shape, the new shape lifts the flick away from the lashline. This is look-at-my-liner liner, as seen at Rag & Bone, and in a neon iteration at Chanel. To get the look, start with a gel eyeliner base from the centre of the eye, then re-trace with liner pen. Q-Tips are essential for creating sharp points and fixing boo boos. To make your liner really stand out, start with a shimmery silver base like they did at Chanel, then choose a popping shade to layer on top.
Sports Flush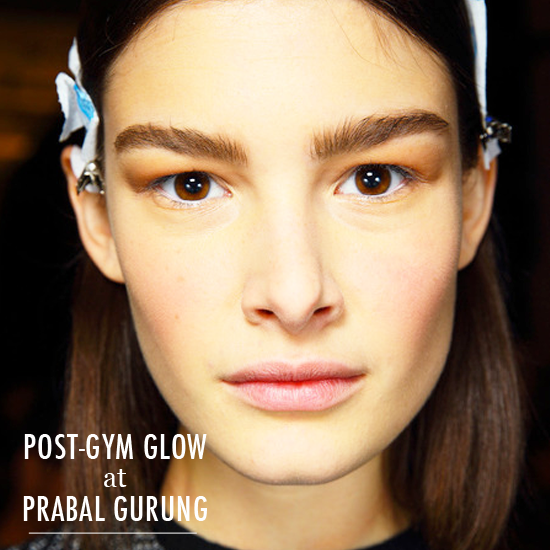 Barely-there minimalism is forever tempting us to ditch the shimmer and opt for nudes and a neutral palette. This season the difference was the no-makeup makeup look that came straight out of the locker room. Phillip Lim's girls looked fresh from the gym with slightly bedraggled hair and a fresh and healthy sporty look. Squared off brows were slightly masculine, but paired with ultra long lashes to keep it on the girly side – the perfect look for ladies who want that I-just-don't-care 'tude. An understated flush around the eyes in apricot at Victoria Beckham gave just the right hint of warmth to bare skin, and the Prabal Gurung face was slightly flushed, like after a session on the Stairmaster. Then there were the true athletes, who kept it really bare. Lashes at Marc Jacobs and Jason Wu went sans mascara.
Children of the Corn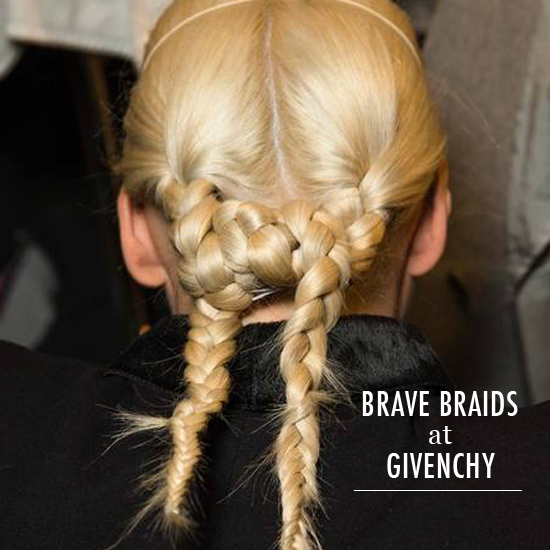 These tight plaits have gone from trailer trash to tress treasure this season, seen on heads at Alexander McQueen, Marchesa, DKNY, Givenchy, and Simone Rocha. There were plaited pigtails at Marc by Marc Jacobs and Valentino did segmented, rope-like pony tails. The tweed rags poking out of Lagerfeld's shopper's ponytails at Chanel were a very up-town take on the braid, teamed with crimped sections and strict centre parts.
Big Lids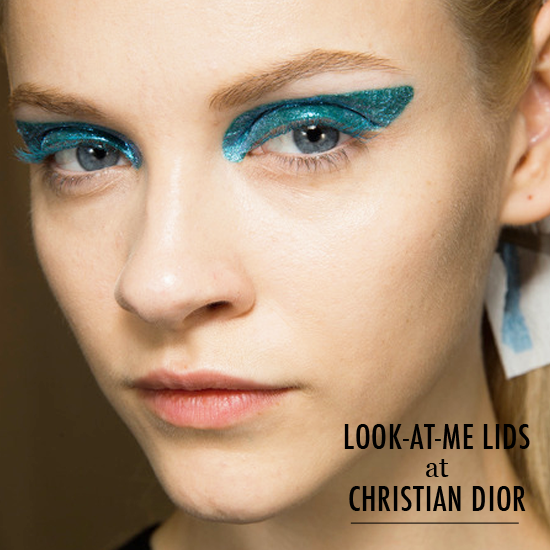 Colour lids will be big for winter, and the verdict is the brighter the better. The latex lids at Dior were something to see, dreamed up by Pat McGrath, who pressed glitter into real latex paint to create a bold party look. Kenzo and Diane Von Furstenberg also rocked blue and purple eyeshadows, while Elie Saab worked a sexy, smokey turquoise eye which suited every skin tone.
Ballet Buns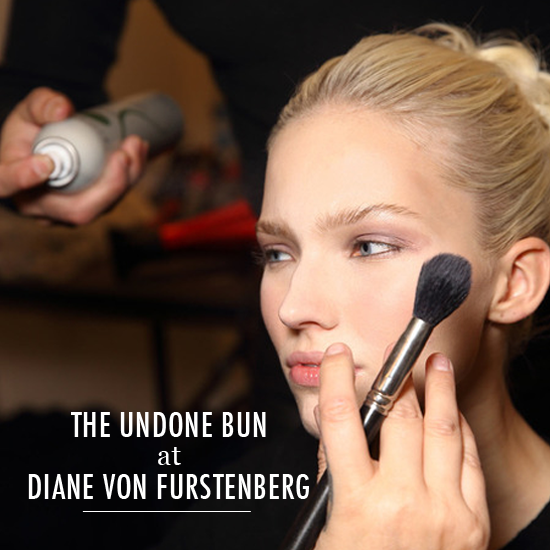 The dancers at Diane Von Furstenberg were just rehearsing, hence the easy breezy fly-aways, and messy undone chignons. This look is meant to be nonchalant, like it's been done with the hands on the way to barre class.
Off-duty ballerina buns were also adorning heads at Altuzarra and Erdem, while the tight knots at the base of the neck on Prada's prima donnas were more opening night appropriate.
Image credits: Style.com