Heading out to Edgar's Mission in Lancefield is a truly humbling experience. This 150-acre farm is home to more than 450 animals, all of them rescued from scenarios like inhumane farming techniques to just plain cruel owners.
Every animal at Edgar's Mission has his or her own story, and this is evident as soon as you arrive when you're greeted by your tour guide Ruby—a Kelpie who wasn't cut out for farm work and would just prefer a good cuddle instead.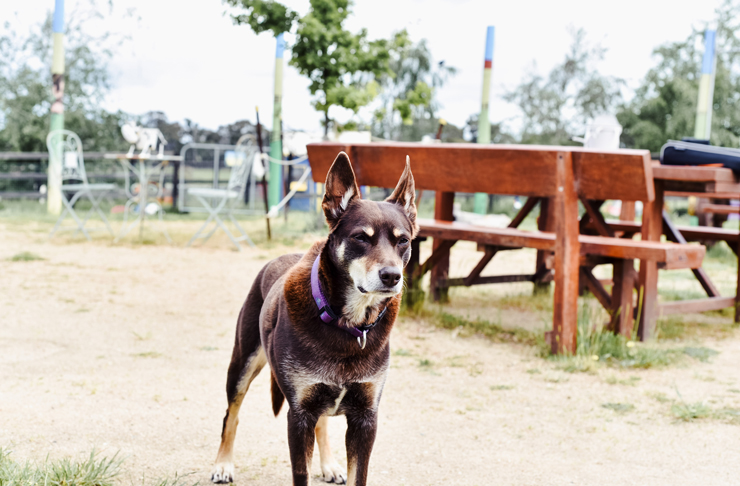 Your tour guide Ruby.
Edgar's Mission was first launched in 2003 and was named after Edgar Allan Pig, a giant pig that founder Pam Ahern purchased from a children's farm. Sadly Edgar passed away in 2010, but the work that started with him more than a decade ago is carried on in a big way.
Edgar's Mission features a wide array of animals who you can visit and hear the story of, from pigs—including Leon Trostky who was named the most influential animal on the internet in 2014—to sheep, goats, horses, turkeys, rabbits, chickens, deer, and more. Of course, a lot of the animals on the farm are looking for a new home, and if you're interested in finding yourself a new friend, you can get in touch with the team here.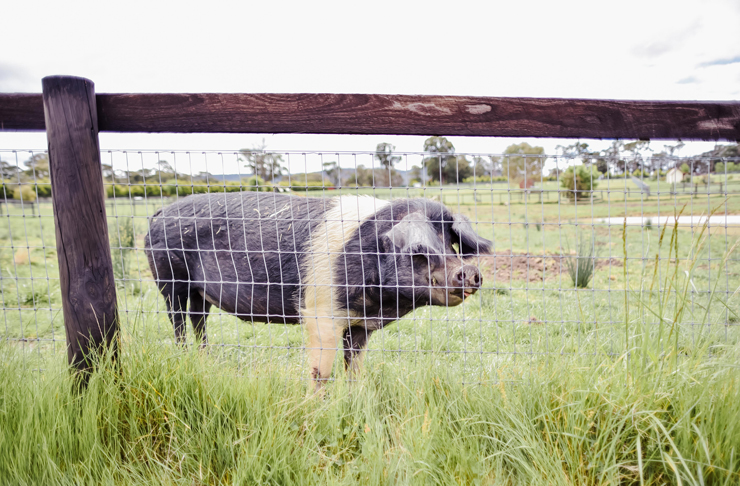 Leon Trotsky
The team's mission is to provide shelter for homeless, injured, and abused animals, to find them permanent homes, and to promote compassion, understanding, and respect for all animals. And with that, the Edgar's Mission has just released and amazing vegan cookbook that you're going to want to pick up.
The book—Cooking With Kindness—features more than 70 recipes from great venues from around Melbourne. Favourite venues like Vegie Bar, Transformer, Matcha Mylkbar, and Smith & Daughters all have recipes featured in the book, so you know the outcome is going to be amazing no matter your cooking skill.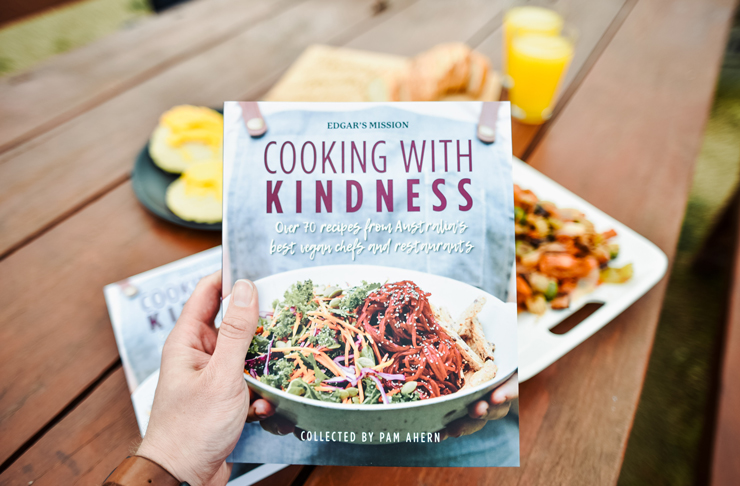 Pick up a copy of the book here.
Edgar's Mission runs guided tours, which must be booked prior, you can check out all the available dates here.
This is just one great place to visit in Victoria, check out other great locations in our new travel section here.
Image credit: Ben Tyers