Holy Crumpets is the new kid on the block, and it's already gaining an ever-growing fanbase. If we're being completely honest, the real question we have to ask is why it's taken Melbourne so long to open a crumpet café?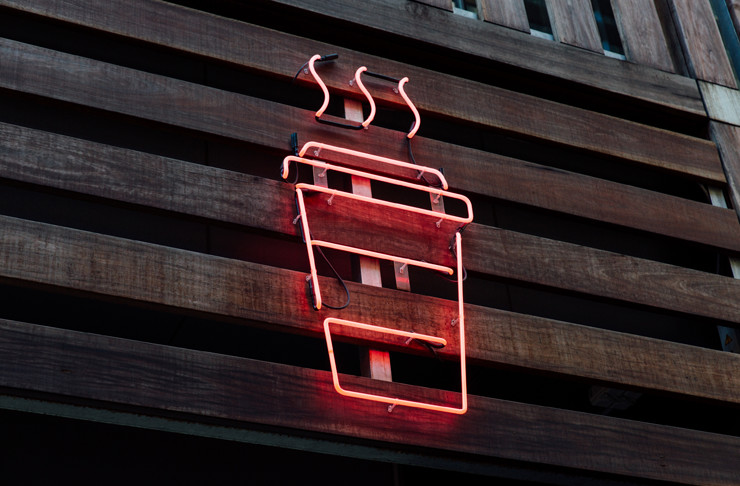 Starting small, Joshua Clements first starting selling his crumpets in 2017 at the Melbourne farmer's markets. After taking months to perfect his crumpet recipe, Clements learnt the secret to the art of crumpet making: slow and steady wins the race. With many different trial and error processes, it's safe to say Holy Crumpets has officially found the perfect recipe, and they are ready to share it with the world. The only downside here is that you're going to seriously struggle going back to the packaged, supermarket crumpets after one bite of these bad boys.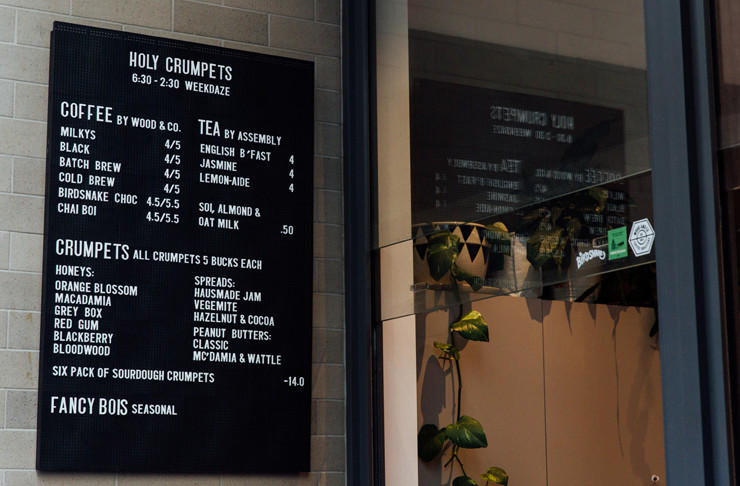 With their crumpets often being sold out at the farmer's markets, it comes as no surprise that Clements decided to launch his very own crumpet-dedicated café earlier this year. If you follow the little neon-lit coffee symbol down Little La Trobe St, you'll be able to find Holy Crumpets right in the heart of Melbourne's CBD. This convenient location has meant the café has quickly stolen the hearts of many Melbourians already, the perfect detour while in the early morning rush to work—they're open every weekday from 6:30 am.
Whether you're a sweet or savoury crumpet lover, they're serving up both at Holy Crumpets (with no judgment either). With a range of different kinds of honey, housemade jams, cultured butter, vegemite and many more toppings, there's a crumpet topping to satisfy everyone here. In their own version of a specials menu, their 'Fancy Bois' are a seasonal rotation of crumpet toppings that feature the freshest ingredients for you. Our advice would be to definitely check out their Fancy Bois when you're there.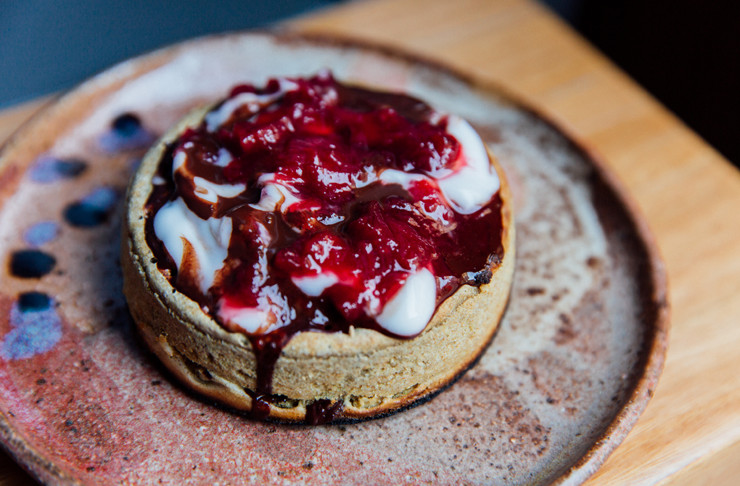 If we had to choose, our number one favourite has to be their cultured butter, grilled Taleggio, honey and thyme crumpet. Theatrically flamed right before you, this crumpet is the perfect fulfilment of any savoury craving you may have. The freshness and contrast between the flavours left our mouths watering for days.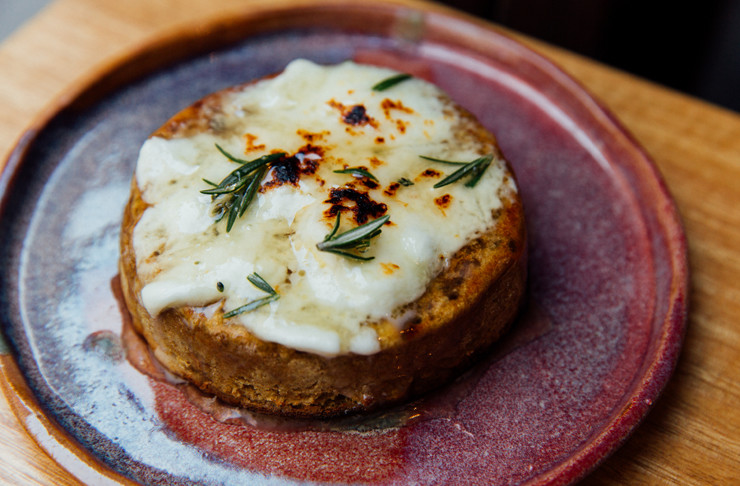 If you're looking for a more simplistic crumpet, it would be hard to go past their peanut butter and honey. Complement your peanut butter with a choice from their extensive range of locally sourced honey. The small touches on the crumpet go to show the care and precision devoted to every crumpet produced here.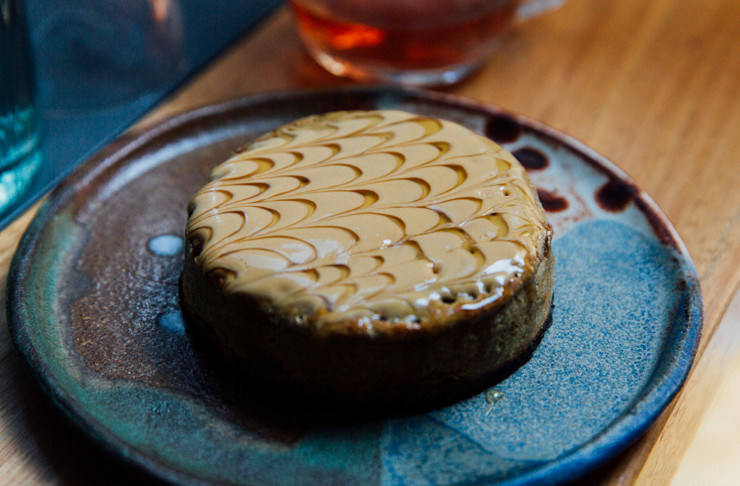 If you're looking for something a little extra to pair with your crumpet, they're also serving up delicious coffees too. Just like their crumpets, they source their coffee beans locally and it definitely makes all the difference. They're also serving up some amazing teas, chai and a bird snake chocolate (which is out of this world).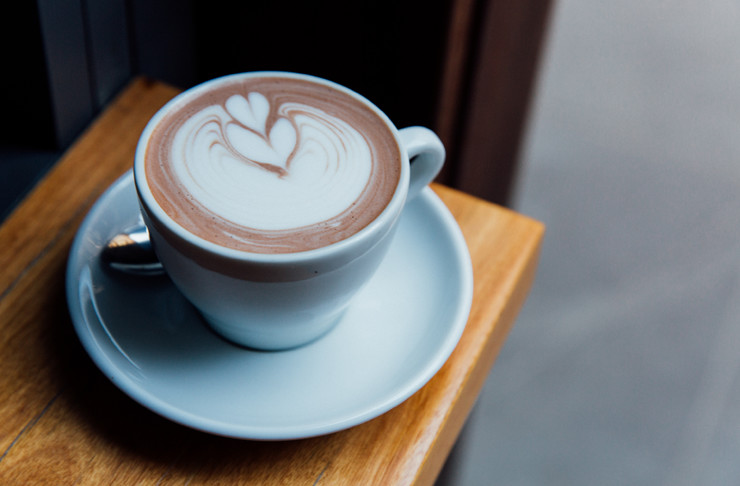 Purchase a crumpet for just $5, or if you're really hungry we definitely support you in indulging in their six-pack. Holy Crumpets really is the café we've all been waiting for, a homemade alternative that you'll find yourself unable to stay away from. Our only hope is that we will see this place expand because there's no such thing as too many crumpets.
Image credit: Annika Kafcaloudis