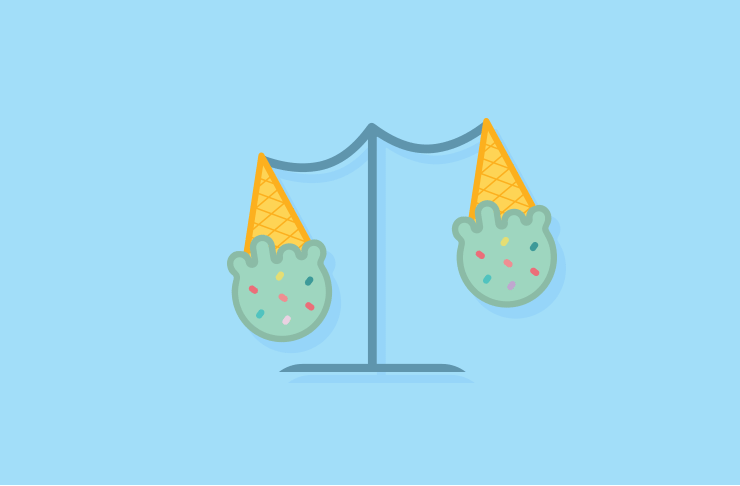 The universe is being kind this week. Well, to most of us. It's tempting us with slightly warmer weather and those breezy gale force Melbourne winds. But before we reach for the mince pies and beach cricket set, we've gotta get through the next few months. Actually, even that's too much. Let's just get through this week, hey.
Ready, Melbourne? This is what you're *really* in for this week.
Gemini
Gems, this week is your chance to channel your inner child. It's been bottled up for too long and we're here to release it from captivity. Have fun and be selfish—you're totally gonna get away with it.
Speaking of fun, put your brain to good use with an adults-only Lego night at Chadstone.
Cancer
Put plain and simple, this week you need to get out of your comfort zone. Stay away from your usual brunch spot and change into something other than unwashed pyjamas, because change is as good as a holiday (well not really, holidays are awesome).
Meeting someone new this week may surprise you, so heading down to the Oktoberfest Street Party is defs the way to go.
Leo
We don't want to be the one to break the news, but this week you need to start thinking about your spending. We know, it's hard to window shop, but the planets never lie. You need to tighten that belt and hide the credit card, pronto.
Fear not—we have the solution. A garage sale trail in Melbourne will help you pinch a few pennies.
Virgo
Stop questioning and second-guessing yourself this week. It's time to do whatever feels right. Go and treat yourself to a meat pie burger or book a getaway to the Grampians. Life isn't about counting calories and staying indoors. This week's mantra for you is 'Hakuna Matata'. Preach.
If you don't know what you want, we know where to start. Try one of these dishes you should've eaten if you live in Melbourne.
Libra
For once in your life you need to slow down, put pen to paper and plan your next decision. We all know how pushy you can get, don't do anything rash this week. We know what you're thinking, boring right? But trust us, a little planning will go a long way.
Have a look at our list of things to do this week in Melbourne and remember, when deciding just take your time.
Scorpio
Curse your headstrong brain! Last week your anger got the best of you and you said something you shouldn't have. Don't feel too down—we're all guilty of it, even the gentle Aquarius. But this week you need to resist your impulse and chill.
You can Netflix and chill, or better yet, turn back time and have a whisky and chill. There's nothing an alcoholic beverage can't fix.
Sagittarius
A new relationship will connect you with a familiar face, but we urge you to stay away. Sound the alarm. Don't fall for the charm. Turn up your sass scale and send them packing. Your willpower is your asset, so show us what you're made of.
Instead, get your crew together and have the ultimate boozy girl's night out. We've got three words: Fairy Floss Martini.
Capricorn
The last month hasn't been the best for you, but don't worry, your Powers That Be have seen your heartache. Now it's time for a reward. Grab your bestie and do something you've been hanging out to do. You deserve it.
If you're a true Melbournian, this'll probably involve five Cadbury show bags at the Royal Melbourne show. We've already decided on the best of the bunch. Thank us later.
Aquarius
This week is all about trusting yourself and your intuition. Give yourself some credit and go with your gut. If it's screaming for food then feed it. If your mind and body need some rest and relaxation well then, that one's easy.
Take some time to be selfish and stuff yourself with Melbourne's best doughnuts. It's not OTT. The heart wants what the heart wants.
Pisces
This week Pisces, you should treat yo' self to a well-earned espresso martini. You've made some big decisions in your life, and they're looking like the right ones. Sometimes it's hard being perfect, eh?
If espresso martinis aren't your fave, then we've got you covered. Reward yourself with an affordable (and super delicious) glass of wine.
Aries
It's time to let your creative side shine. Get all artistic and vibe van Gough, because this is your week to experiment with imagination. If you're feeling under-privileged in the painting department, don't stress. Following a recipe ain't that hard, and cooking can be a great way of letting off some creative steam.
Just because we're super organised, we've already prepared a delicious Poke Bowl recipe for you. Cue Kanye West mic drop.
Taurus
As spring scents fill the air, we 're all feeling a little more love for nature. The cliché Insta posts of fresh blooms with the hashtag #springhassprung are beginning to appear on our feeds. But nature is particularly feeling the love for you this week—so connect with it. Go outside, get some sun and embrace our earth's beauties.
We've got your sorted for a sustainable hair salon. Bob Hair Co is the only place we know where a blow wave is good for the environment. Turns out it is easy being green.
Image credit: Gabrielle Stjernqvist