With Melbourne Fashion Week wrapping up, and New York Fashion Week just kicking off, our feeds are aflutter with the best blogger style to hit the streets this season. The only problem is... most of them just don't work IRL.
So we thought it was time to push the backwards men's shirts, $5000 bags, and neon pink over-the-knee boots to the side and make way for some actual style you could wear in the street. Here are seven awesome looks from MFW that you could totally wear in real life.
#1 Teddy Bear Chic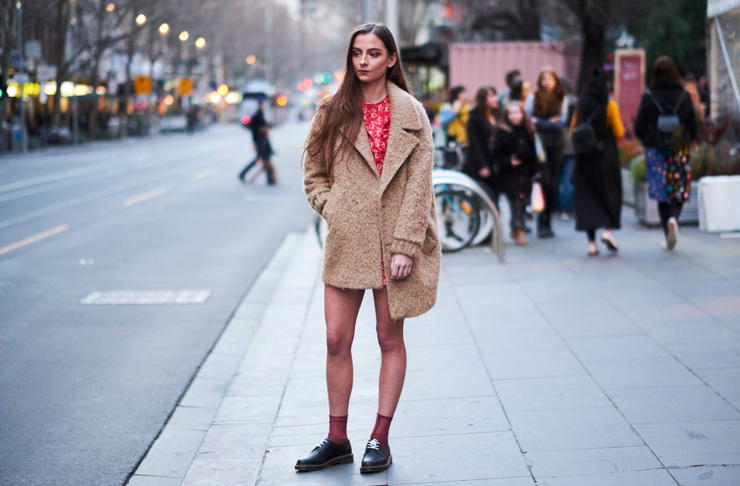 Although it's supposedly spring in Melbourne, we're still struggling to get well into the double digits in degrees, and most days it's raining more often than not. So, why not try the hottest trend of the season: texture. These teddy bear coats are making the rounds, and are best paired back with simple, casual pieces like a t-shirt dress and a pair of brogues. Now that's a transitional ten out of ten.
#2 Colour Block Suiting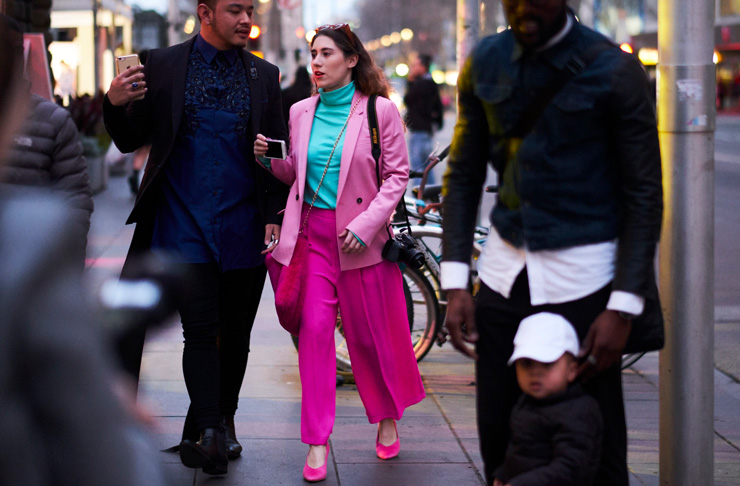 If there is one trend that fashionistas are rocking en masse at NYFW, it's pop suiting. All-pink, all-red and all-blue suits have been spotted out the front of shows - and even on the runway, at Victoria Beckham's show in particular. Try a pastel shade for something more real-life-proof, paired back with a plain white tee and some on-trend loafers.
#3 Prints Charming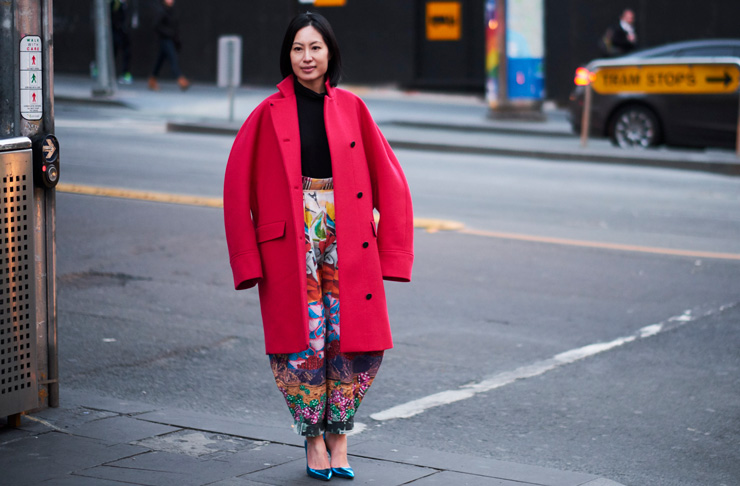 Following the maximal Gucci collection bursting onto the scene earlier this year, the minimal monochrome bubble has burst - and it couldn't be too soon. Here is the perfect way to rock it IRL: paired back with a simple black top and a colour pop coat, to allow the printed pants to take all the attention. And you too, of course.
#4 Gingham, Houndstooth And Check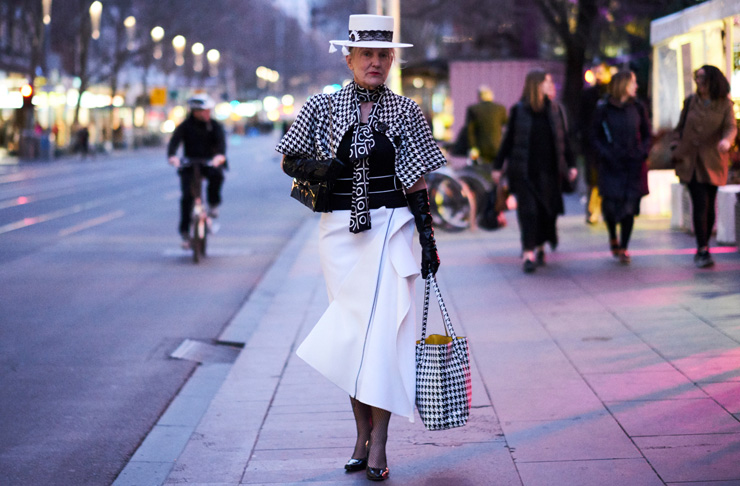 Another print taking on the fashion scene this season is any of the classic hits: gingham is perfect for spring, especially in a subtle colourway, houndstooth is perfect for adding interest to a black and white look, and check is coming back in a big way. A structural skirt, and a sleek, chic hat and this look is good to go for Derby Day, don't you think?
#5 Mod Squad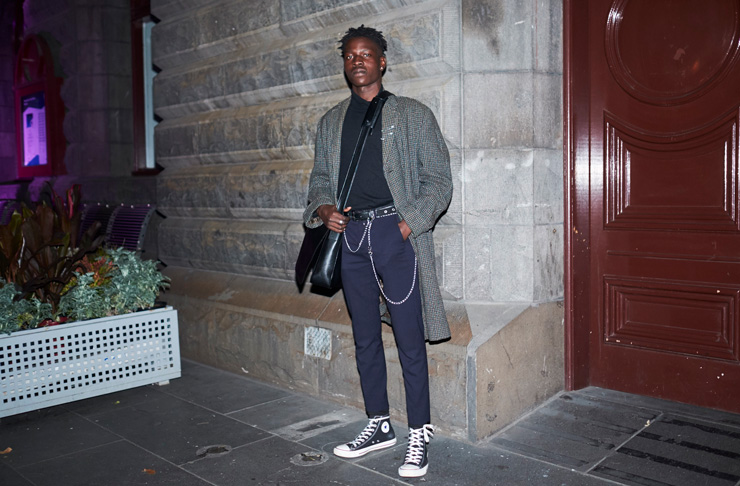 I just love this look for a guy or girl - and, in fact, on that point we're seeing more and more collections moving towards the idea of androgynous appeal. A pair of cigarette pants, cropped just perfectly short, classic Converse, some heavy metal to add interest - who wouldn't look cool in this look?
#6 Far East Fancy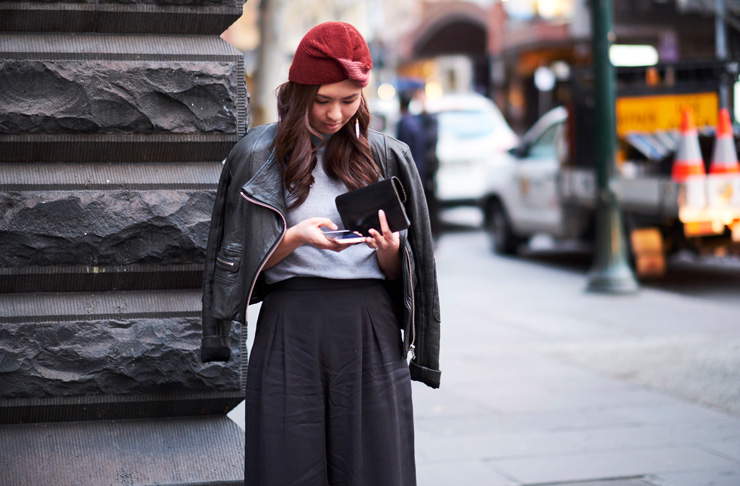 Most of you would question whether a turban is a look you can pull off IRL - but I challenge you to try this one, especially with spring racing looming. I think it suits most face shapes, is fashion-forward, and looks amazing with a wide leg pant suit. What more could you want out of a headpiece?
#7 Mixing prints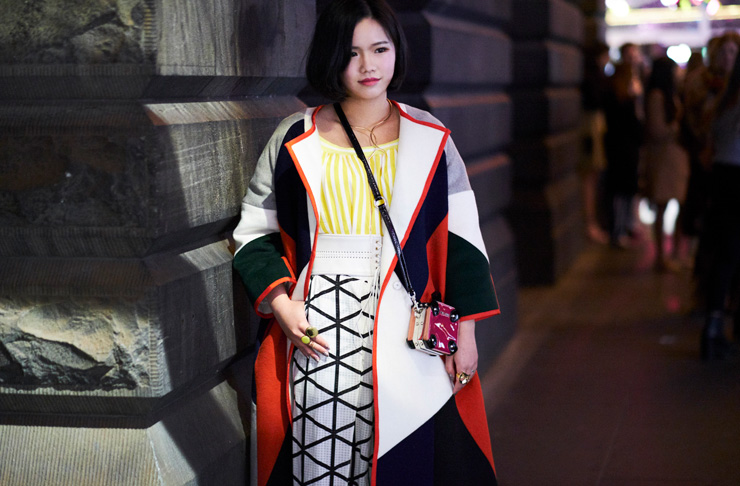 Mixing prints is actually easier than you think. Find pieces with large-scale prints, using only two or three colours, and pair them back with a black and white print, and voila! Expert print-matching. Keep it simple with black, white and grey added to a single colour, like red. A block colour top, here in yellow, adds interest without making the prints feel like they're clashing.
Keep up to date with all the latest fashion right here.
Image credit: Myles Kalus