You'd be hard-pressed to find someone that is going to the Night Noodle Markets that isn't planning on stopping buy Mr Miyagi's stall. Ever the innovator, in previous years we've enjoyed more nori tacos that we can poke a stick at.
This year Mr M is taking it up a notch. You won't be finding potato gems in your taco at the 2017 Night Noodle Markets, but you will be feasting on Peking duck, and spider crab.
The Peking Duck Taco will set you back $15, and features their classic nori taco shell filled with Peking duck, sushi rice, spring onion, cucumber, kimchi, and hoisin plum sauce. The Spider Crab Taco is $14 and features tempura soft shell crab, sushi rice, guacamole, jalapeno, crispy garlic, and a curried mayo.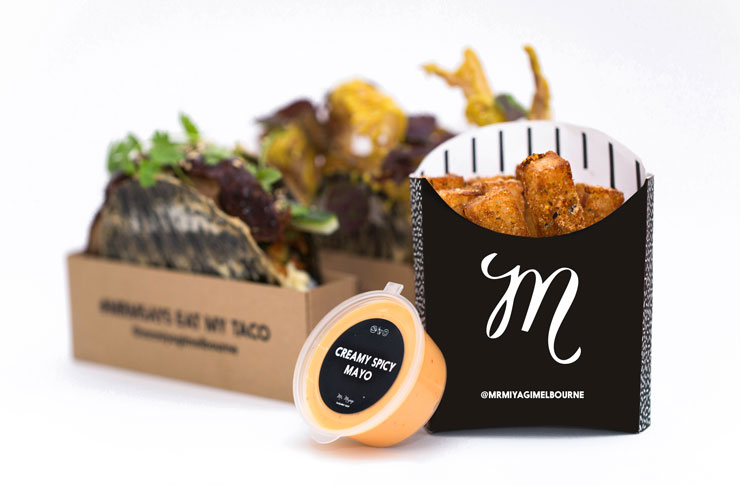 You're going to need a side to go with your taco, and you're not going to need to look any further than the Sushi Fries (which happen to be gluten-free) for $7. They come with a creamy spicy sauce and ramen seasoning.
There's plenty else on offer at the Night Noodle Market's this year, read all about what you'll be eating here.
Image credit: Mr Miyagi