Sometimes you just want to get away from it all—people, technology, the works. But one look at your annual leave balance and that much needed getaway is swiftly put on the backburner.
Enter, Unyoked: a company that marries the best parts of camping (read: nature and adventure) with the joys of hotel life (read: comfort and convenience).
Founded by twins Chris and Cam Grant, Unyoked places tiny, sustainable and solar powered houses in remote and stunning locations around Australia. The best part? They're all within a few hours' drive from capital cities meaning you can have a sneaky getaway any day of the week.
We caught up with the duo to chat about how they launched a start-up, what they learnt along the way and how you can do it too.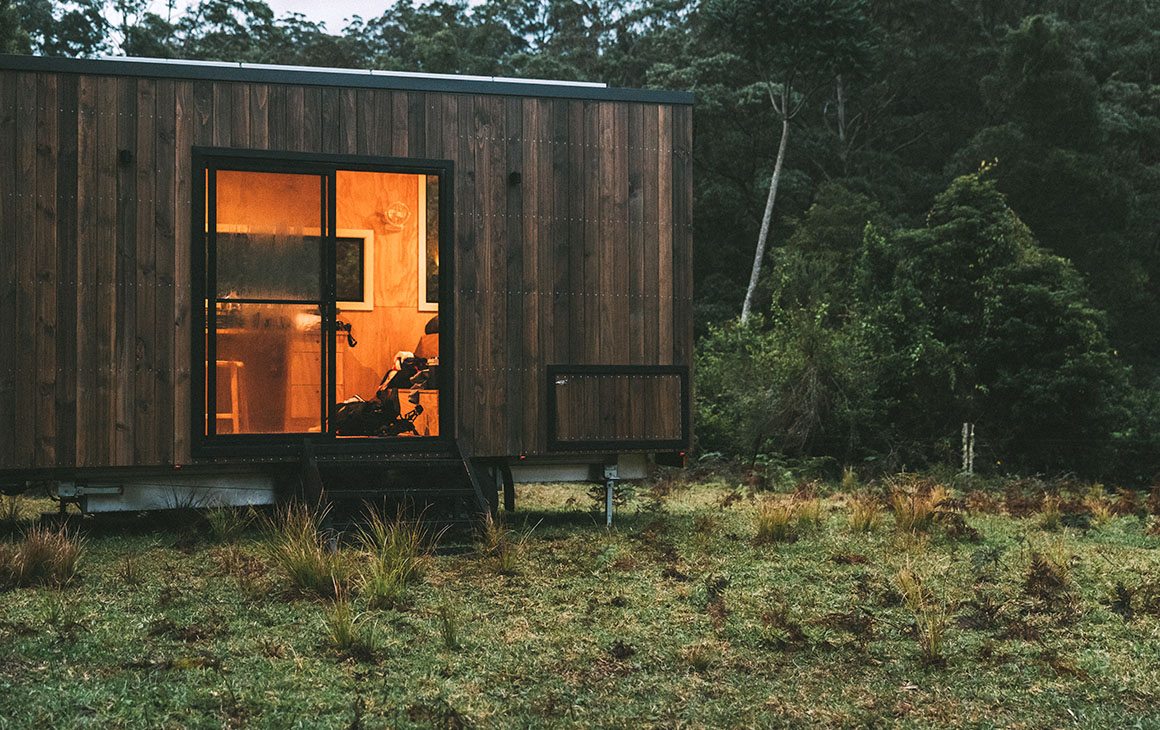 Where did the idea for Unyoked come from?
Chris: We've always loved travelling. We grew up camping in the bush but as we got older and into our careers, we'd plan one big trip a year—no phone, just going completely off the grid.
Cam: The only problem was we'd get back from these trips and end up feeling more stressed than when we left because we were trying to catch up on everything. So, we thought, is there a way we can get off the grid more in our daily lives rather than just once a year?
Chris: We wanted a destination that was no more than two hours from the city, because the kind of problem we were solving initially was for the person sitting at their desk on a Wednesday night stressed out and really needing to disconnect without having to take too much time off.
What was the first step to get it off the ground?
Cam: Early on we thought, what's the ideal situation? What does that 10-star experience look like? We were on the walls mapping it out and then we worked backwards.
Chris: What made it easier was building it for ourselves, so it took a lot of the extra decision-making out of it. Asking ourselves what we want from the experience.
Cam: We teamed up with designer Alice Nivison and builder Richie Northcott from Fresh Prince and spent every night, until midnight often, looking over design changes and inspiration until we got it right.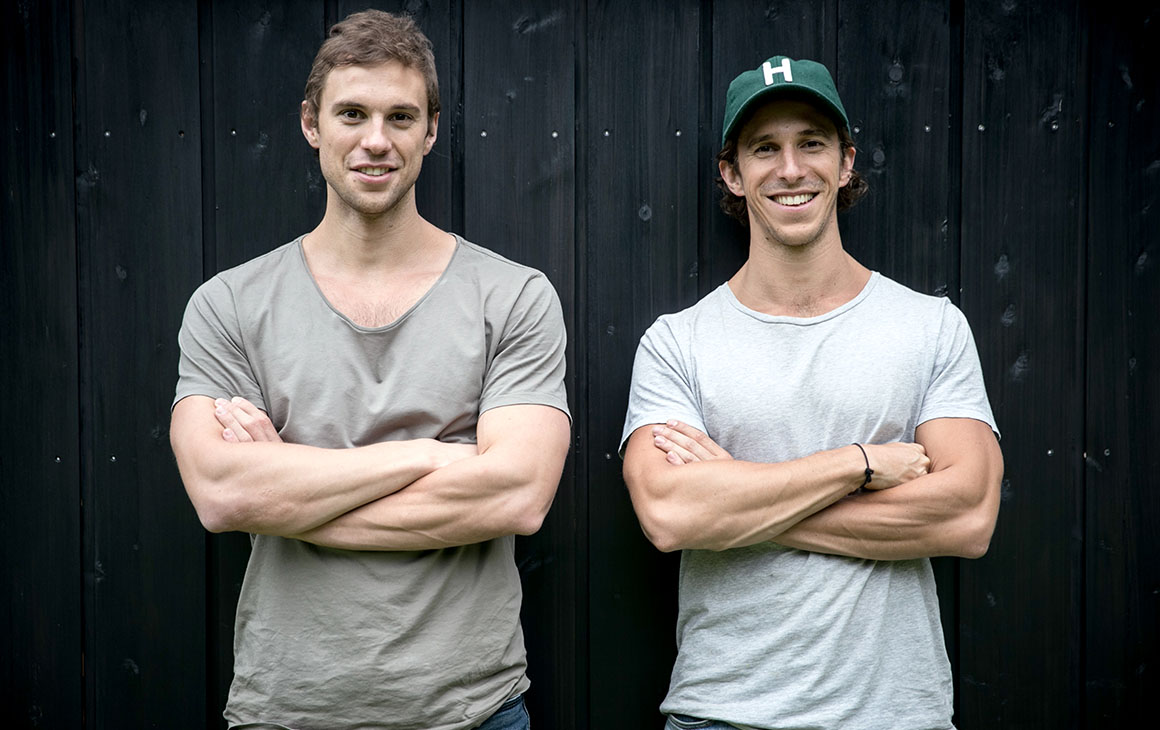 And while all this was happening you were working full time jobs?
Cam: Yes, we were working 8am until 10pm sometimes and then Unyoked was every other hour we had spare. Sometimes we'd go down to work on the cabin at 3am then had to be in the city at 8.30am for a board meeting with a bit of mud on our shoes. That was a learning experience, and we're kind of glad we're not there anymore.
What was the hardest part of that process?
Cam: Staying focussed on the day job was difficult when I was so passionate and pre-occupied on Unyoked and thinking I wanted to be out there making it happen sooner.
Chris: I was working back and forth between Singapore, so it was about balancing the two and trying to not get overwhelmed.
What was the biggest hurdle you guys faced?
Cam: Capital. That's an ongoing, not hurdle, but an element you need to work at constantly in any growing business.
Chris: Finding the right properties and locations and then finding people who understood our vision.
Cam: No one really knew much about the idea of the sharing economy when we first started, so people were hesitant initially. There was a lot of trust needed from the landowners. It's not an issue now, but at first, trying to get people to take a leap with you was difficult.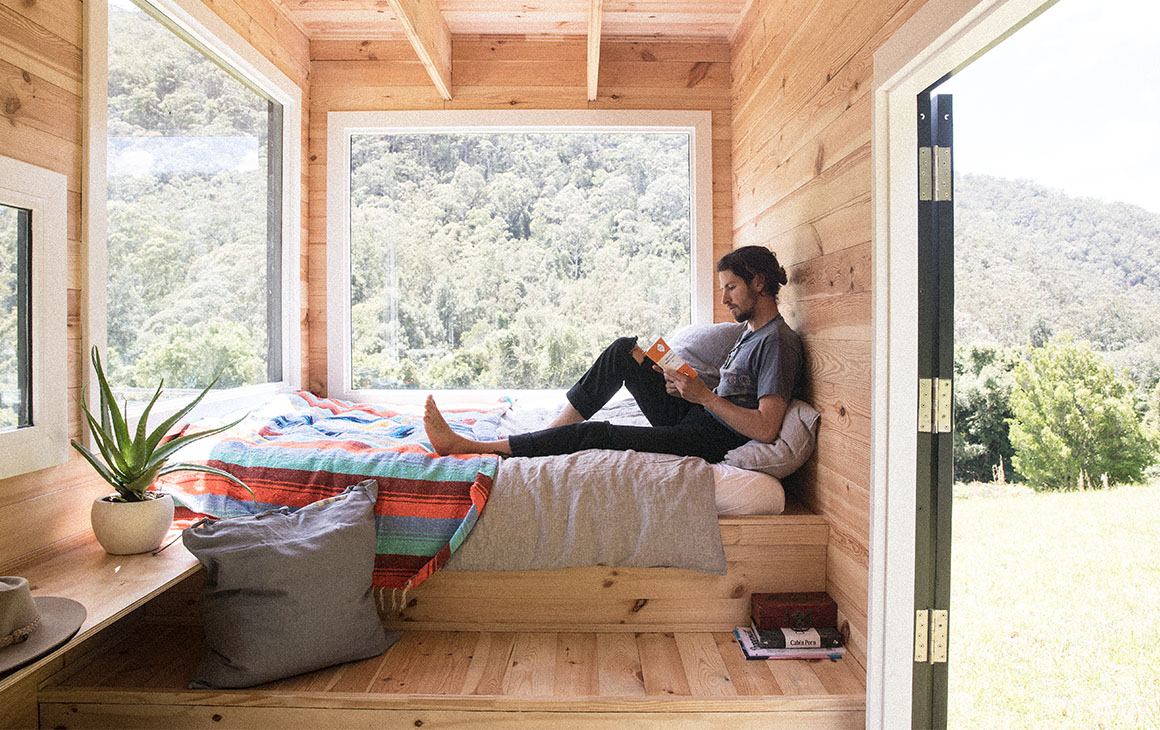 When did you realise you were on to something special?
Cam: When we did a soft launch in November 2016. We had no idea what kind of reception we'd get but when the bookings came in we were so excited. Then again in March 2017 we launched officially with media and PR and from there it went nuts and we realised we needed more cabins. It's super exciting when you realise your idea is actually working.
When did you ditch the corporate world and go full time with Unyoked?
Cam: November 2018
Chris: I left my job in Singapore in December 2017. It was a relief really, it had been stressful doing it all at once and going back and forth. You were always trying to make sure you didn't let anyone down on all sides.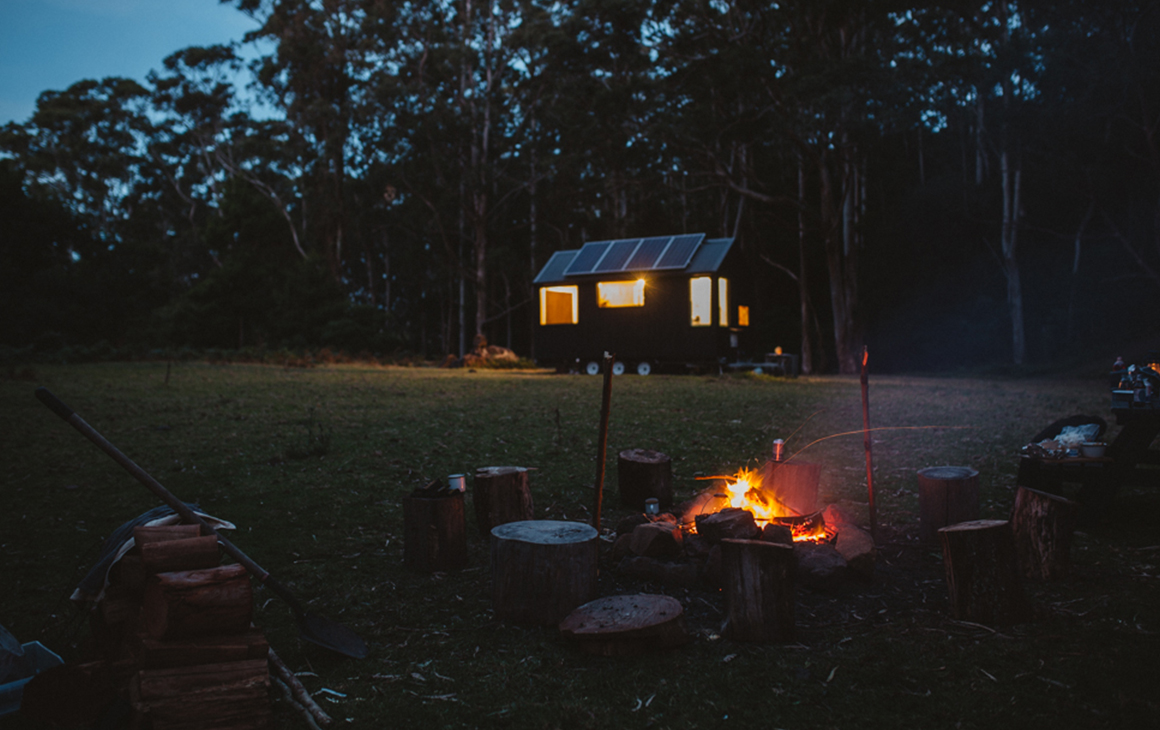 What are the biggest misconceptions about start-ups?
Cam: Execution. A lot of people have this great idea and talk about it a lot. But the only thing that makes a difference is getting shit done. A lot of people think coming up with the idea is the hard part but really it just takes hard work.
Chris: And getting your hands dirty!
What's your advice for those looking to launch their own startup?
Chris: Not to sweat the small stuff. So much stuff happens that you can't control so learn to be flexible with the details.
Cam: Don't be afraid to tell people your idea. People always want to keep it a secret, so no one steals it. Do the opposite of that and tell everyone what you're thinking of and that's a good pulse check to see if it's going to be worth your time.
To keep on top of everything to do with side hustles, amazing jobs, and money, head to our Career & Money section.
Image Credit: Unyoked