Raise your prosecco-filled glasses: the 31st Brown Brothers Spring Wine & Food Festival is almost here! In conjunction with the King Valley La Dolce Vita Festival, Saturday 18th and Sunday 19th November will see your ultimate dream festival come to life. The winery is rolling out lush green lawns, white picket fences, oversized bean bags and picnic rugs, along with all the pop-up bars you can handle.
A dedicated Sparkling & Oyster Bar will be decked out with beautiful al fresco seating atop manicured lawns for a luxe experience. It will pour prosecco, sparkling wine and secret-recipe sparkling cocktails. Underneath an antique windmill, an idyllic Rosé Bar will be dishing out the winery's new vintage dry rosé and their popular moscato rosé against an actual rose garden backdrop. The other festival bar will be offering Brown Brothers' most food-friendly, ultra day-drinkable wines (as well as beer, cider and coffee if you're craving a change).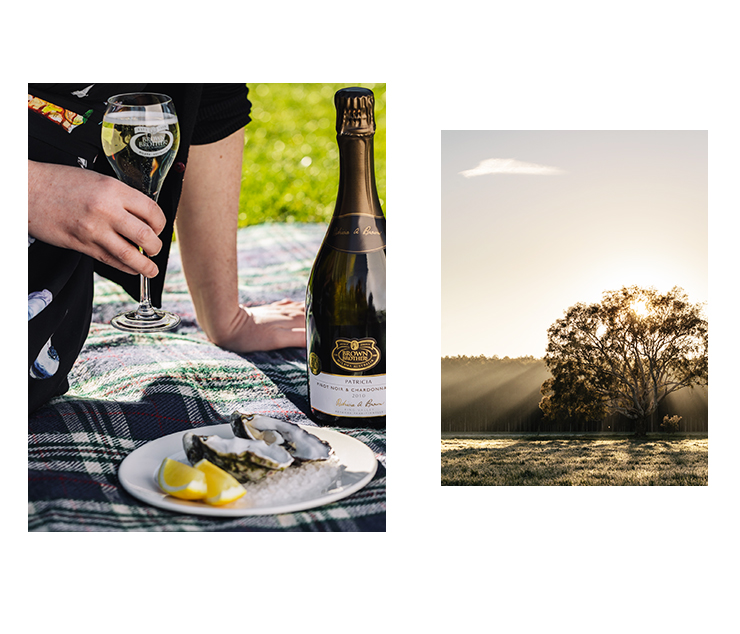 On the food front, chef Adam Liaw will be a familiar face at the festival. He'll do the hard work of teaching masterclasses as he shows you how to prepare a simple wine-matched menu. Liaw will also be signing his cookbook 'Asian After Work: Simple Food for Every Day' while you sit back and sip wine (better book a spot ASAP).
Expert wine ambassador Andrew Harris will delve into our mysterious tastebuds in a series of Flavour Association Experiences. Discover the secret to how wine and food are paired and how the flavours of one affect the other (simply book your session on arrival at the entrance).
Heaps of hawker-style street food stalls will keep your energy up, while the rustic Brown Brothers barn will serve up home-style burgers and fries and house a farmer's market bursting with goodies from the North East's best producers. A tasty Produce Corner laden with cheeses, meats and breads will let you DIY a picnic on the spot.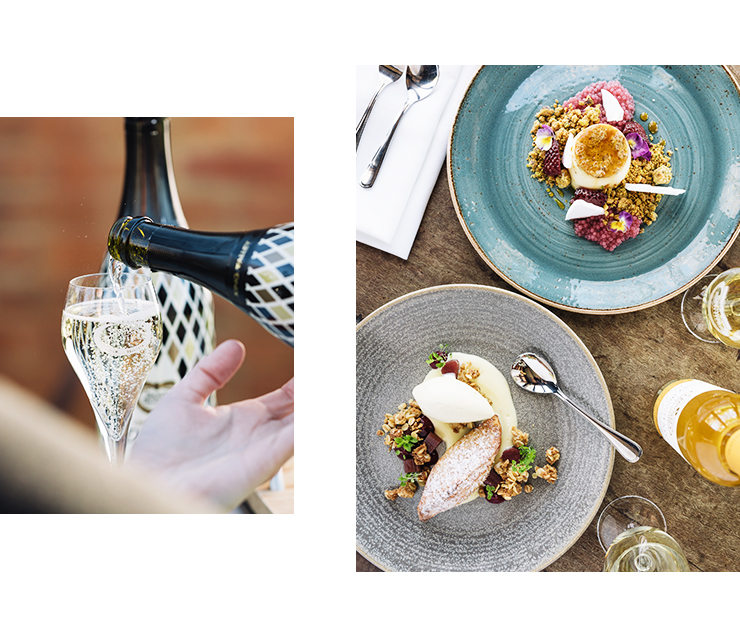 Committed festival-goers should also consider reserving their place at the opening dinner on Friday night. Hosted by the Brown family winemakers, this five-course dinner with two matched wines per course (because why not double the fun?), kick starts the festival in sumptuous style.
Aside from the wine, the food and the hello summer vibes, 2017 heralds a new era for the festival. One that means they probably need to add another letter to that SWFF acronym! This year, for the first time, the event has evolved into a fully-fledged music festival too. Seven hand-picked acts will play live across the weekend: The Harlots, Rueben Stone, Mitch King and IV League play on Saturday, Jack The Fox plays Sunday and Liv Cartledge and Band and Tom Richardson perform across both days. Will you turn the turf into a makeshift dance-floor as the festival transforms after dark?
Plus you're not really only getting one festival, but two! The Spring Wine & Food Festival is run in conjunction with The Wines of The King Valley's La Dolce Vita Festival. This means you can choose to spend your whole weekend at Brown Brothers (easily done) or you have the option to explore some of the other 10 regional wineries. See below for which ticketing option suits you best.
Getting There
Milawa is a cruisy 2.5 hour drive from Melbourne so a designated driver is essential if you're not staying nearby (do buy them a case to take home—thank you wine always tastes the sweetest!). If you're planning on visiting a few wineries over the weekend we highly recommend hiring a bus (just remember to let Brown Brothers know you are coming first). The La Dolce Vita festival will also be running a schedule of shuttle buses.
Stay
Get in early and book a batch of boutique rooms at Lindenwarrah at Milawa for you and your fellow festival-goers. Styled after a Mediterranean garden with near 360-degree vineyard views, it's worth waking up early for the crazy good sunrise potential. Bonus points for the hotel being barely a three-minute stroll across the road from the winery.
Make It An Extra Long Weekend (You Deserve It)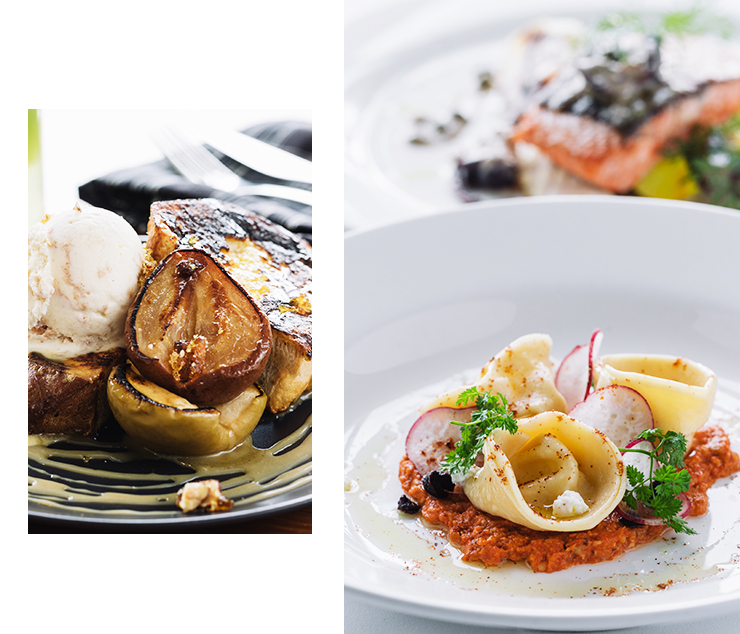 Milawa is a mini-gourmet hub all on its own and, if you're feeling adventurous, it also makes for a convenient base-camp for exploring the King Valley and the "Prosecco Road", the Alpine National Park and cute destination townships like Bright, Myrtleford and Beechworth. Fuel up for the day with a hulking slab of brioche French toast, poached pears and homemade ice-cream at Snow Road Produce. Stock up here on supplies of chunky peanut butter choc chic cookies, mead and even more wine from their hyper-local selection (all produced within an hour's drive of the store). Next door you'll find fat, glossy olives by the bucketful at The Olive Shop and, just across the road, spicy spreads can be sourced from Milawa Mustards. Do try the bourbon or flaming hot versions! Pop down the road to Hurdle Creek Still. Here they make small batch craft gins including navy strength and a delicious cherry gin. Finally, no die hard fromage fan would miss a Milawa Cheese Factory drop-in. Go here to sample their vegetarian-friendly cow and goat's cheeses and feast on a wheel of their famous, gooey King River Gold.
More Events
The Spring Wine & Food Festival is not the only party Brown Brothers throws throughout the year. Come Autumn, their Easter Family Festival is a big and little kid-friendly celebration of local produce, scavenger hunts and figuring out exactly which wine pairs best with a chocolate egg. Meanwhile, Weekend Fit For A King ensures you make the most of the Queen's Birthday holiday. This long winter weekend is packed with mulled wine, crackling fires, live music and a five course King's Feast.
What To Do
Even when the festival's not on, there's still more than a weekend's worth of things to do at the winery. You know, just in case sampling their 49 wines at the cellar door, including experimental new grape varietals that have never existed before, isn't enough excitement for you. There's also a selection of vegan-friendly wines to taste here, by the way.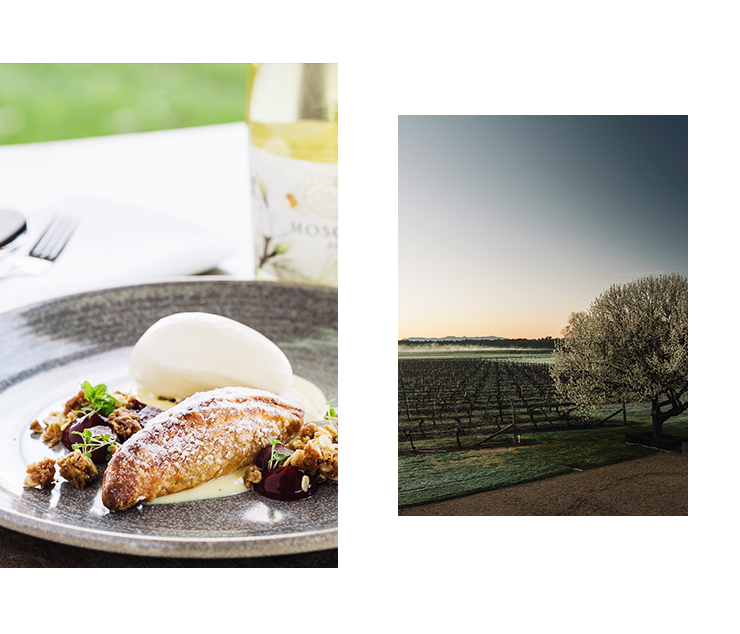 With great wine must come good food. Graze on charcuterie and cheese boards at the casual, on-site wine bar or book in for a fancier wine-matched feast at fine dining Patricia's Table. Then take your visit to the next level with the range of tours on offer. You could find yourself going behind the scenes to explore secret spots like the "Kindergarten Winery" research and development room, the exclusive Family Cellar where they reserve the extra good stuff (you really need to hear the kayak story) or the - probably haunted - Old Winery. Don a lab coat and blend your own original wine or immerse yourself in a full-day or an epic three-day long winery experience to live like a true VIP.
Perhaps borrow a bike (complete with a basket) from Brown Brothers for nix, to cycle the Pedal to Produce trail. This lazy ride runs from the winery to Oxley and back, leisurely stopping at farm gates and cellar doors at whim along the way. If that's too energetic, Brown Brothers could organise a Hot Air Ballooning adventure for you instead.
Get Tickets
Don't miss out! Gather your favourite wine-loving friends (that should be everyone you know) and book your tickets to the Brown Brothers Spring Wine & Food Festival now. Tickets are ridiculously good value at $15 per person. This includes festival entry all weekend long, live music and an official wine glass each (designated drivers switch it up for a water bottle). For a few dollars more a $25 La Dolce Vita ticket gives you entry to the Brown Brothers festival and participating King Valley wineries.
Image credit: Griffin Simm for The Urban List
Editor's note: This article is proudly sponsored by Brown Brothers and endorsed by The Urban List. Thank you for supporting the sponsors who make The Urban List possible. Click here for more information on our editorial policy.