Rocky Road is a pretty simple recipe: chocolate, nuts, marshmallows and guilt. But Victoria's Chocolateries are kicking things up a notch next month with a festival dedicated to the stuff.
And we're not talking your Nan's Rocky Road. We're talking 31 weird and wonderful flavours like Peanut Satay (roasted peanuts and curry-infused milk choc), Golden Turmeric with candied orange peel and—our personal favourite—Banoffee (freeze-dried banana, caramelised white chocolate, buttery biscuit chunks and caramel marshmallows). Where do we even begin...
"Our European Chocolatiers had never tried Rocky Road before they joined us and now they're reinventing it several times over!" says Chocolaterie owner Leanne Neeland "You won't believe some of creative combinations they have in store this year."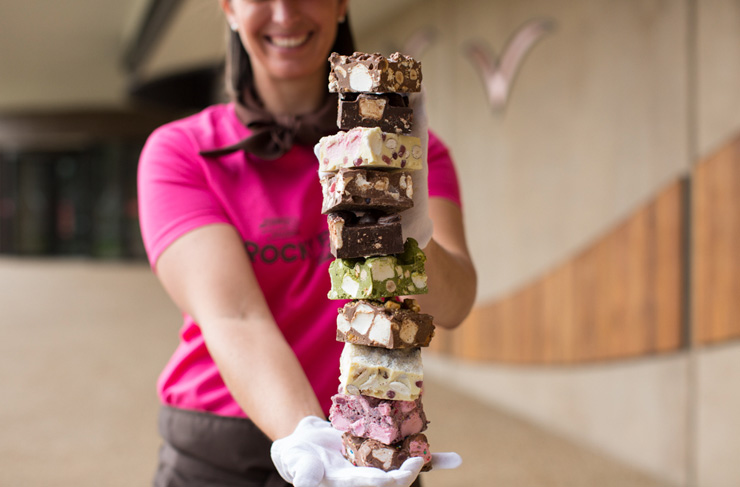 Beyond your 31 flavours, you've also got Rocky Road brownies, Rocky Road ice cream, Rocky Road croissants, Rocky Road chocolate mousse. The guys are even scattering gravel over the freeway to reach new levels of authenticity (not really, but we can dream).
Brush your sweet tooth and get on down. The festival is running all of May.
The Details
Where: Yarra Valley Chocolaterie & Great Ocean Rd Chocolaterie
When: 1 – 31 May
For more info, click here.
If you're heading down the Great Ocean Rd, make sure to check out the new ice cream parlour in Lorne.
Image credit: Chocolaterie