We have all heard about the wonderful benefits of coconut oil. Yes it's a great moisturiser, hair conditioner and cooking essential, but did you know about the more unusual uses? Irene Falcone, founder of toxin-free health and beauty website, Nourished Life, shares her top tips for making the most of this miraculous botanical substance.

1. Bullet Proof Coffee
The latest coffee trend: take 1 cup of hot organic black coffee and add 2 tablespoons of organic coconut oil, 1 teaspoon of organic unsalted butter, ¼ teaspoon of vanilla extract and a few drops of stevia (optional). Whizz it in a blender before consuming, for six hours of ultimate fat blasting energy.

2. Whitening Teeth
Mix a teaspoon of coconut oil with baking soda—this combination works to visibly whiten teeth. The antibacterial properties in the coconut oil also help keep harmful bacteria in check.
3. Natural Deodorant
Simply apply a small amount of coconut oil directly under your arms to keep odours at bay.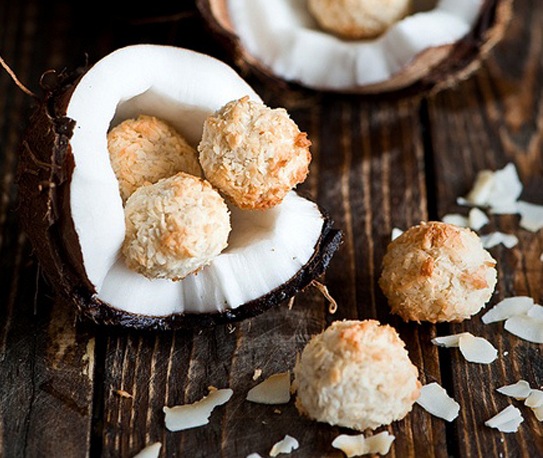 4. The Best Body Scrub You'll Ever Use!
Mix coconut oil with soft brown sugar for a delicious smelling, extremely effective body exfoliator.

5. Insect Repellent
Combine coconut oil with rosemary and mint essential oil and apply to exposed areas to ward off mozzies and other pests.
6. Hair Smoothing Serum
Simply warm a small amount of coconut oil in the palm of your hands and smooth down fly-a-ways and frizz.

7. Eye Makeup Remover
Add coconut oil to a warm and wet cotton pad and sweep over the eye area to remove even the most stubborn waterproof mascara!


8. Healthy Mayonnaise
Make your own homemade mayonnaise without the nasties! Simply take 1 whole egg, 2 egg yolks, a teaspoon of Dijon mustard, a squeeze of fresh lemon juice and a pinch of salt. Place in a mixing bowl and blend slowly, adding 1/2 cup melted coconut oil and 1/2 cup of olive oil till it's thick and creamy—delicious!

9. Replacement For Vapour Rub
Add ¼ cup of coconut oil with 1 tablespoon of beeswax pastilles, 10 drops of Eucalyptus oil, peppermint oil and rosemary oil. Pop into the fridge till it hardens and apply to chest area.

10. Homemade WD40
Add a few drops of coconut oil to squeaky doors, or loosen rusty nuts and screws with a daub. Also perfect for cleaning gardening tools and greasy bike chains.

Image credit: How Sweet It Is, Pinterest, Primal Palate