We're baaaaaack, Urban Listers, and you know what that means…another edition of This Week In Melbourne! The Christmas craziness did not weary the city's soul – instead Melbourne is back, bigger and better than ever, with plenty of events that take advantage of the wonderful sunshine we've been gifted with.
Read on for what's happening around town this week…
Monday 13th January
The tennis pros have arrived and Melbourne Park is at the ready…yep, it's Australian Open time! For the next two weeks, we'll be treated to some world-class tennis as the pros battle it out to take home the coveted first Grand Slam of the year. Attending the Australian Open is one of the 59 things you should have done if you live in Melbourne, and is one of the most memorable sporting events each and every year. So what are you waiting for? Check out our guide to the Open here and then get booking!
Australian Open | 13th – 26th January | For more info, visit the website
So you're not braving the crowds at the Australian Open but still want to watch all the action? Well, there are plenty of venues around town hosting their own live sites. Melbourne Central is one of them and today they're launching the Rooftop Tennis Club, located on Level 3. It's one of the best spots to watch all the action, chow down on some delicious food and drink, and also test your skills on the ¾ size tennis court, courtesy of Nike.
Melbourne Central Rooftop Tennis Club | 11:00am – 7:00pm Daily | 13th – 26th January
Level 3 Melbourne Central, Corner LaTrobe & Swanston Street in Melbourne
For more information, click here
The Common Man's 'Front Yard', on the South Wharf Promenade, is another great spot to check out during the Australian Open. The site will feature a huge 15sqm screen so you can watch Djokovic, Williams, Federer, Azarenka and co in all their glory. There'll also be pop-up food stalls, featuring South Wharf Promenade restaurants BangPop, Bohemian, Akachochin, and Meat Market, so you don't have to go far when your tummy starts rumbling.
Common Man's 'Front Yard' | 13th – 26th January | 39 Dukes Walk in South Wharf
In other event news, the annual Midsumma Festival kicked off yesterday at the Alexandra Gardens with crowds of about 90,000 in attendance. The festival, a celebration of gay and lesbian arts and culture, has plenty of amazing theatre, cabaret, music, film, and social events happening over the next few weeks and with demand for tickets growing each year, you'd best be booking your seats now!
Midsumma | Now until 2nd February | For more info, visit the website
Tuesday 14th January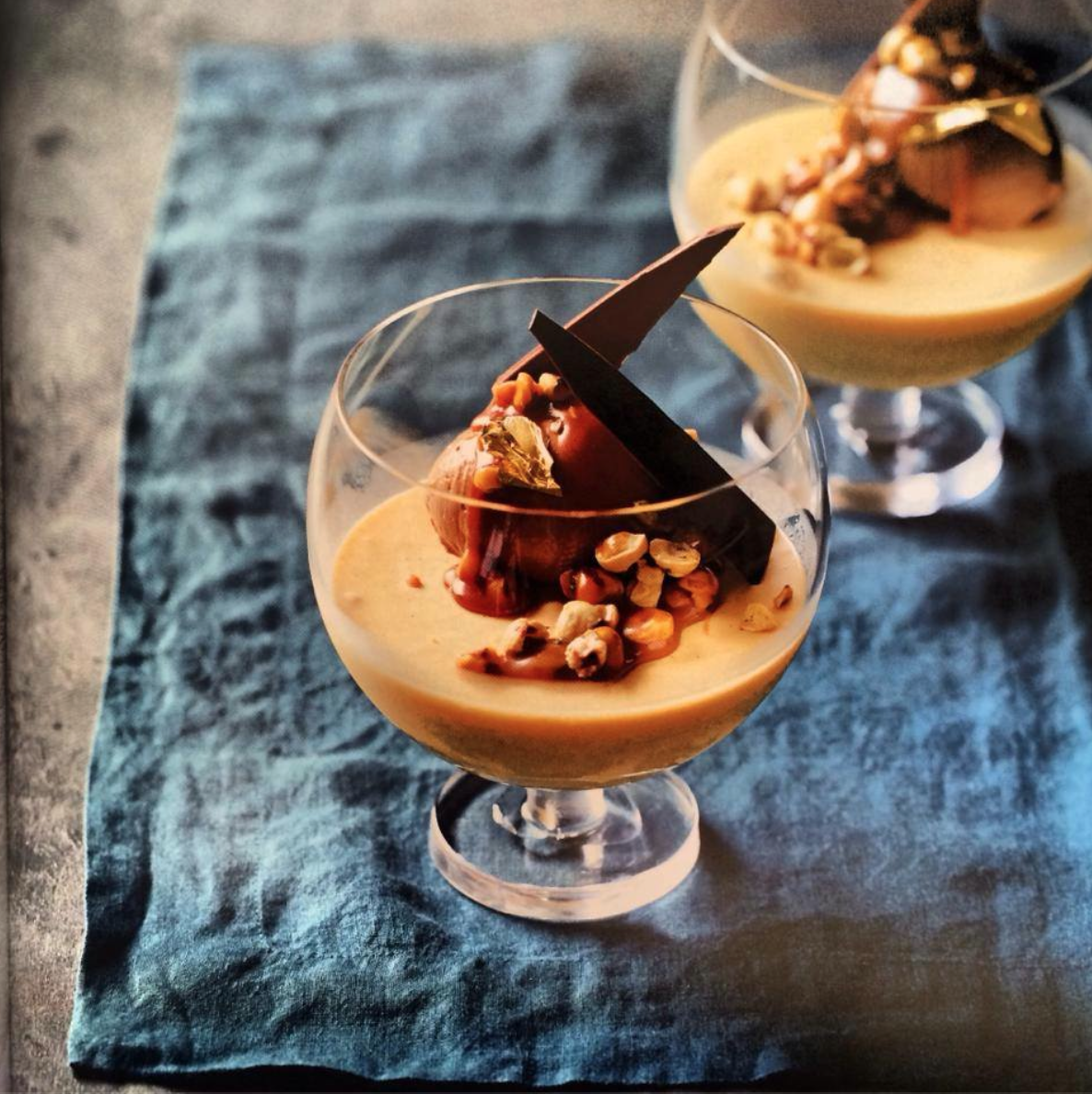 What do you get when Philippa Sibley, dessert doyenne and former chef at Albert St Food & Wine, joins forces with Jason M Jones, the man behind killer cafes Friends of Mine, Snow Pony, The Stables of Como, and Porgie + Mr Jones? Prix Fixe, the latest culinary sensation to hit Melbourne, of course! The new restaurant will be Australia's only ticketed dining room and combines exquisite food with a theatrical buzz. The menu will change monthly to accommodate what's seasonal and regional, with inspiration being drawn from a wide range of people, places, music, and art.
Tickets go on sale TODAY (Prix Fixe opens on the 21st of February) and if the hype surrounding the launch is anything to go by, Prix Fixe will be THE place to be dining at in 2014. Do not miss out!!!
Prix Fixe | Location to be revealed soon! | In the meantime, you can purchase tickets here
Wednesday 15th January
Michael Griffiths, one of the stars of the brilliant Jersey Boys production, is back in Melbourne to perform the shows, In Vogue: Songs by Madonna and Sweet Dreams: Songs by Annie Lennox, as part of Midsumma. Held at CBD venue fortyfivedownstairs, both shows feature Michael's unique take on songs by two of the world's most iconic singers. Don't be surprised if you find yourself singing along!
In Vogue: Songs by Madonna and Sweet Dreams: Songs by Annie Lennox
15th – 26th January | 7:00pm and 9:00pm performances
fortyfivedownstairs | 45 Flinders Lane in Melbourne
To purchase tickets, click here
Saturday 18th January
Beer drinkers, rejoice…the Ballarat Beer Festival is on today! Sure, it involves a bit of a drive but it's 100% when you see what's on offer – everything from delicious craft beers, refreshing ciders, great live music, degustation menus, fun activities for the kids, and much more. Held at the City Oval, the festival is a great day out for the whole family and will be buzzing from 11:00am. Cheers!
(TUL note: Please do the right thing – drink responsibly, and whatever you do don't drink and drive!)
Ballarat Beer Festival | 11:00am – 8:00pm | For more info, visit the website
Summer is finally here and where better to be than at the St Kilda foreshore watching the Slam Beach Volleyball Festival? Now in it's 14th year, the festival is back in Melbourne for one day of scorching volleyball action and entertainment aplenty. Sit back and watch the guys and gals play, or let your competitive streak come out and participate in a game yourself. Whatever you choose, St Kilda will be pumping so you best be there.
Slam Beach Volleyball Festival | St Kilda Foreshore
Team registrations 9:00am | Competition begins 10:00am | Presentations 6:00pm
For more info, visit the website
Sunday 19th January
Trust us, there's not a lot of things as fun as Bollywood dancing so we're totally pumped for the Rhythm & Spice dance workshop, part of this Sunday's Sunset Series. Head to the Fitzroy Gardens with you family, friends and picnic rugs in tow, and get ready to let loose and dance the night away. Too fun!
Sunset Series at the Fitzroy Gardens | 6:00pm – 9:00pm | For more info, visit the website
The Chinese New Year is around the corner and celebrations are kicking off Sunday night in Richmond. Victoria Street will be a hive of activity with firecrackers, folk music, lion dancing, martial artists, and plenty more. The party will go all day so gather your friends and head on down. Oh and if you're wondering, 2014 is the Year of the Horse!
Chinese New Year pre-celebrations | 10:00am – 10:00pm | For more info, visit the website
Image Credit: Prix Fixe and Ballarat Beer Festival