Well, well, well… Fancy seeing you here after another episode of fine television. Yep, you and me are both guilty for tuning into First Dates New Zealand—we just can't enough of the cringe-worthy moments! Here's what we were thinking as we watching the drama unfold.
1. Why, hello again, Molly!
2. "Do you remember what wine you gave me last time?" Molly be acting like a regular.
3. "I've been single for about two weeks." Heck, Will's not wasting any time getting back out there.
4. Molly's response to Will being 29-years-old: "You definitely don't look ancient and you don't seem ancient." Wait, since when was 29 ancient?!
5. "I think Molly is really beautiful. I don't know how anyone couldn't be attracted to her." Naawh Will's totally keen!
6. Joel has almost died 12 times?!
7. And he's been kidnapped TWICE?!
8. "The most important thing for me is someone who truly loves themselves." Preach, Joel!
9. I'm unsure how I feel about Hannah's sequined jumpsuit…
10. Woah AND she's got sequined heels! Werk it.
11. Molly: "I like EVERYTHING!" Molly's speaking my language with her passion for food.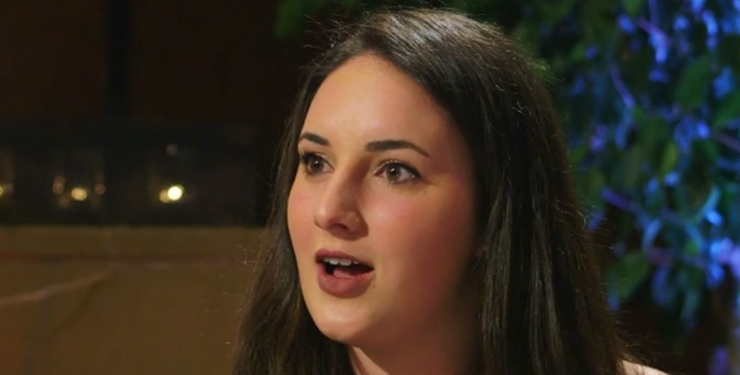 12. Molly doesn't even try to hide her shock when Will announces he's a vegan.
13. Lol jk he eats meat (thank goodness).
14. Will is 100 per cent better than Eugene…
15. Awh, they're bonding over their cat allergies!
16. Tian: "My favourite body feature would be boobs hehehe."
17. "If I could remove all the cheese in the world, I would so you could sit on my face." Umm whut? That's an actual pick-up line?!
18. It takes Tiffany three-and-a-half-hours to get ready?!
19. Three gym memberships seems a bit excessive, Hannah.
20. You've been starving yourself for a week?!
21. Are they actually comparing body fat percentages? What is life?
22. Molly is naaaht getting Will's subtle desire to get amongst Columbian drugs…
23. Lucy's got moooves.
24. Awh bless! Adam's never been on a date before. He's a total cutie!
25. You had to swap seats because of your false lashes? That's a thing?
26. "Is that what you'd normally wear on a first date?" Ouch, Tiffany insults Tian's dress-sense in a not-so-subtle way.
27. God, Tiff and Tian are like chalk and cheese #teamtian.
28. Molly is delightfully dorky.
29. "I'm not a judgmental person and I don't accept to be judged either." You tell 'em, Hannah!
30. I feel like this meal was a total waste of calories for Hannah. Poor girl!
31. "I've never gone out to dinner." Really, Lucy?
32. Care to smile, Tiffany?

33. They're on the shots!
34. I don't think Tiffany and Tian will have a happily ever after…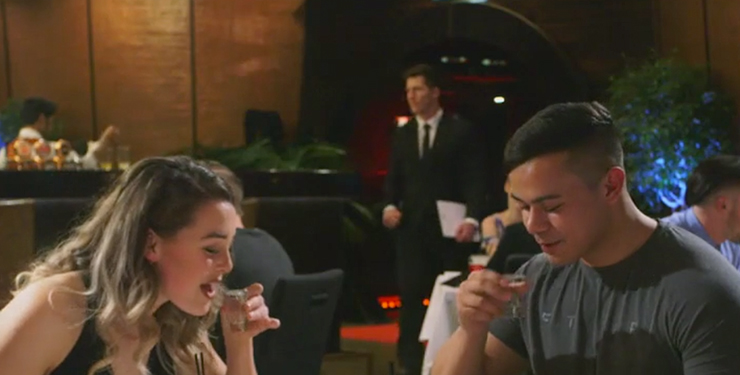 35. Lucy and Adam are on the shots too!
36. Tiffany: "I've actually got no money on me at the moment." Not cool, Tiff. At least offer to pay half!
37. "Most women think like me." Umm speak for yourself, TIffany.
38. Burnnn. Tian doesn't even want to be friends (and, let's be honest, I'm not surprised).
39. Adam's giving Lucy his jacket? Bless! He's such a gentleman.
40. I still want to know more about Joel's near-death experiences…
Want more?
Image credit: TVNZ