We hate to love ya, First Dates New Zealand! As much as we don't like to admit it, we find ourselves tuning in every Monday to watch the cringe-worthy drama unfold. Here's what we—and most likely you—were thinking as we watched FDNZ this week!
1. Another week of trash quality telly.
2. Aimee and Tim look like they could be a good match.
3. Tim's ex left him the day after Valentine's? Ouch. That's gotta hurt.
4. Tim: "I'm looking for a best friend that makes me feel hot and bothered." Relationship goals.
5. "I like girls with lots of big, bushy hair… On the head." We're pleased you clarified that one, Tim.
6. He's a primary school teacher. We wonder if his students are watching…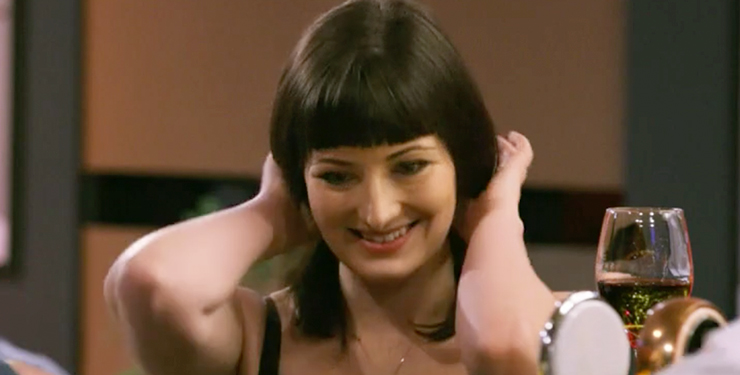 7. Aimee plays with her hair a fair bit.
8. … Her hair looks lush.
9. Scott's a smiley kinda guy.
10. Mattie's a wine advisor?! How do we go about getting that kind of job?
11. Mattie: "I'm really picky and choose the wrong guys." I hope you choose the right wines, girl.
12. Tim: "I'm just wearing what I wore to work today." Nil effs. Probably should have kept that one to yourself, mate.
13. Yikes! There's a hair in his meal.
14. Jeremy: "I probably spend three hours an evening browsing through TradeMe." *jaw drop*.
15. "A girl with interests in motorbikes and V8s is probably few and far between. But, you know, who knows what's out west?" Lewl.
16. Jeremy: "If I found a girl who loved TradeMe as much as me, we'd probably be a match made in heaven." Good luck with that, buddy.
17. Georgia is pretty cute.
18. Their car chat is strong. Perhaps there's a future for these two!
19. "I'm not fresh out of school or anything." Hmmm well you ARE 19, Georgia.
20. For a TradeMe addict, Jeremy seems fairly normal slash likeable #teamjeremy.
21. He's SO smitten with Georgia.
22. She's been hit by a car twice? Heck!
23. Easy, Niru. Double vodkas never ended well for anyone.
24. Scott and Mattie are having great yarns about how shit-faced drunk they've been. Charming.
25. But at least they're having a good time.
26. That smile, Scott!
27. Three double vodkas and Niru is waaasted. Told ya that wasn't a good move.
28. … Although Ankush still seems to be keen.
29. Annnd Tim's in the friend zone. Gutted.
30. Cringe! That's an awkward goodbye.
31. Uh nooo. Now they have to walk in the same direction.
32. Niru after dropping her fork: "That's an indication for no more." Niru immediately takes another sip of her drink. What are you doing?!
33. Mattie and Scott are so in to each other. Cute, cute, cute!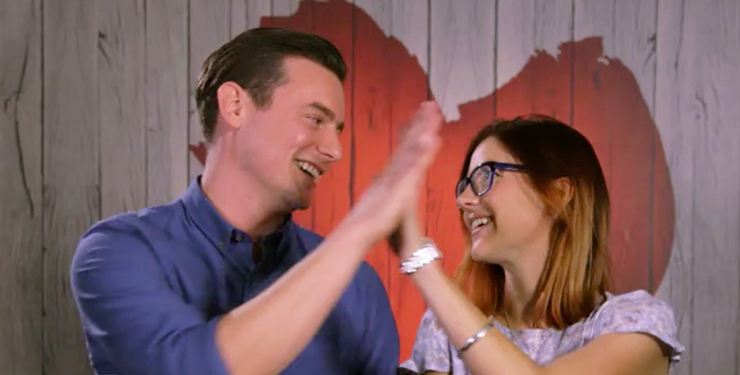 34. It's a match. Hi-5 to that!
35. Georgia: "In the Favourites box. What your favourite one." Ooh that IS a good question. Flake and Picnic for us.
36. Does ANYONE like Cherry Ripe? Like srsly.
37. We take back any judgement we had about Jeremy and his TradeMe addition. He's such a great dude!
38. We have a kiss AND a follow-up date! Hooray for happily ever afters.
39. We can't say the same for Niru and Ankush. Poor dude. He was a keen bean.
40. Annnd that's a wrap. See you same place, same time next week.
Want more?
Image credit: TVNZ