Tucked away off Queen Street—right in the heart of town—is a haven of historical luxury. Known for its outstanding service and fit-out, although only a year old, Hotel Grand Windsor has fast become a staple on the Auckland hospitality scene. Home to the re-established Cooks Restaurant and Bar, we were invited to give their new high tea experience a try—and we were we in for a treat.
A nod to the Cooke's tearoom circa 1930, the offering is every bit as elegant as its surroundings. With a selection of teas that would impress the Queen herself, you'll find yourself spoilt for choice. Piping hot, we opted for the Japanese Sencha—subtly powerful, green tea doesn't get much better than this!
The experience covers all the bases, with savouries, sandwiches, warm scones and sweet treats, there's a little something for everything. With so many gorgeous sweets to delve into, it's hard to know where to begin.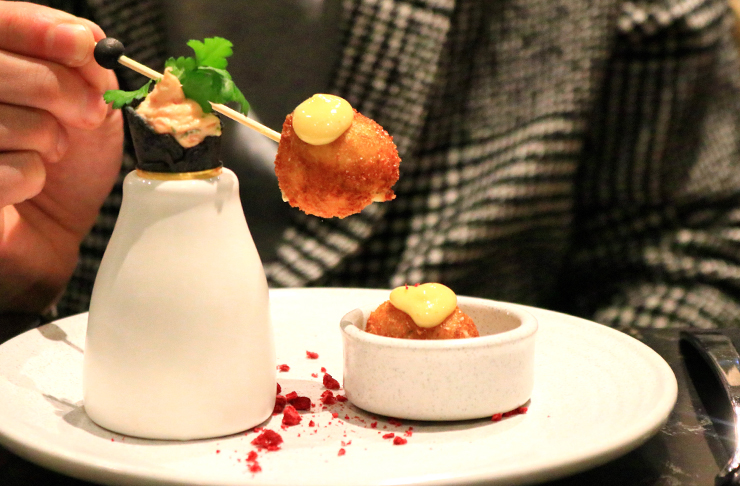 Start at the top with the cured salmon and dill, whipped smooth, this velvety creamy creation is the perfect taster for what's to follow. Next up, dig into the crispy arancini with aioli, rich with texture, it's totally drool-worthy.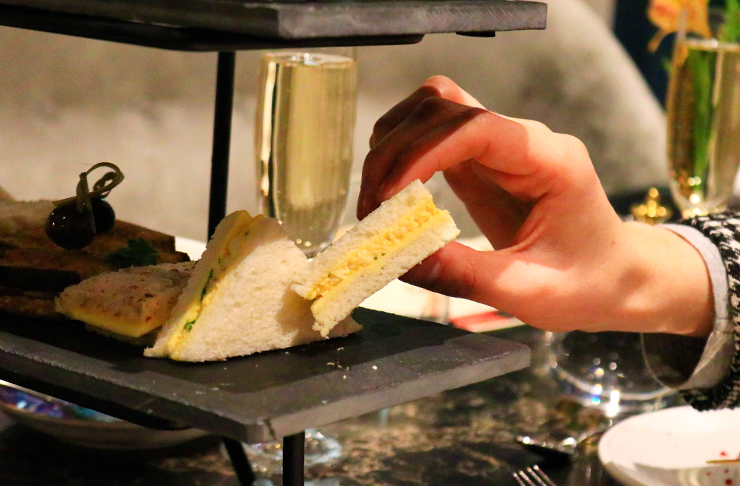 Head on down to the bottom layer for the sammies. Not just your average marmite number, choose from a wicked chicken and walnut duo, classic fave ham and cheese, or the unbeatable egg mayo.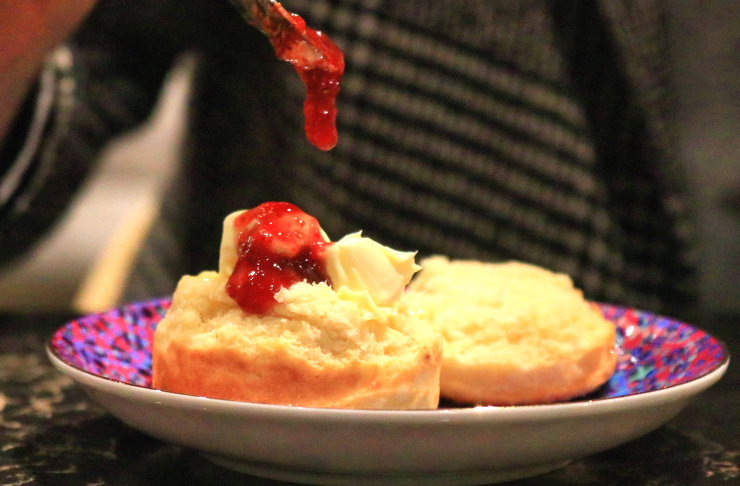 It wouldn't be a high tea without scones! Better yet.. buttermilk scones. Served warm with clotted cream and strawberry and rose preserve, they'd do your Nan's recipe proud.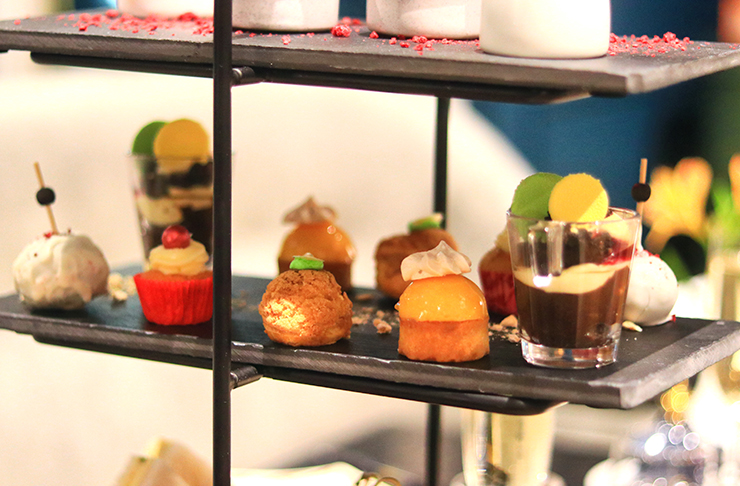 Don't forget dessert! Choose from an exquisite range of sweet treats including a tangy citrus sour cream cupcake, indulgent Geranium truffle pop, lemon curd tartlet topped with meringue, profiterole with elderflower custard or dig into the sensational black forest verrine that's worth raving about.
Ticking off all the essential food groups (savouries, sammies and sweet treats), we left pampered and relaxed hatching plans to quickly return for round two.
Image Credit: Jaiden Bhaga