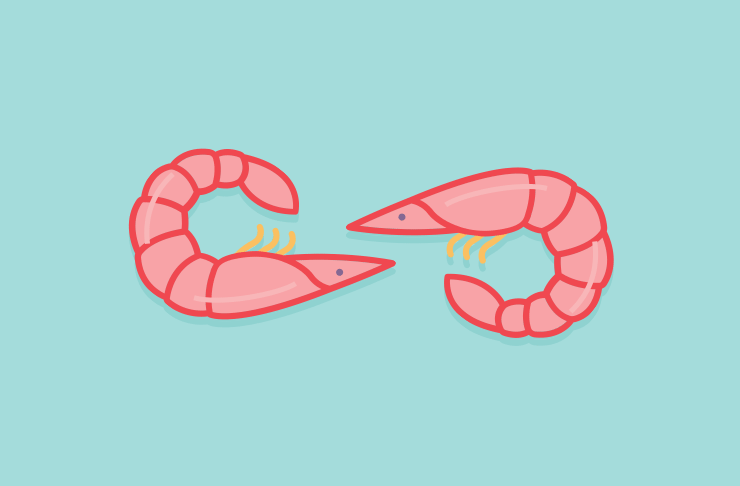 ​
Everyone's favourite chance to sell more greeting cards day of love is here. Whether you have plans or not for this special day we'll be your Valentine. Take a look through the stars and enjoy your very own zodiac love song.
Aquarius
The shoes on your feet? You bought 'em. The clothes you're wearing? You bought 'em. The house you live in? Can't afford one. But never forget you are still an independent woman.
Where you need to go this week: Who needs a date when you've got this?
Pisces
Remember your first love? He was your Romeo and you were his Juliet. Nobody died though, so bonus points for that. Ah young love, how I miss thee. Relive the golden days with T-Swift by your side.
Where you need to go this week: An old school date, all grown up.
Aries
Nobody puts an Aries in the corner. Feel the heat on the dance floor this week and you could be having the time of your life. There's a Swayze out there for you if you know where to look.
Where you need to go this week: Show us your steps here.
Taurus
Date night is on the horizon. Grab everyone's attention as a lady in red. Trust us (and Chris de Burgh), he'll never forget the way you look tonight.
Where you need to go this week: The perfect date location.
Gemini
How far are you willing to go for love? 100 miles? 200? More? Find a guy who's willing to go those extra miles. The Proclaimers suggest 500 as a good starting point and as a sign of dedication around 500 more. Hot tip—have a glass of water waiting for when he falls down at your door.
Where you need to go this week: A different type of mile or metre.
Cancer
If you're just a girl, standing in front of a boy asking him to love her maybe you should stop talking. If it were meant to be, he'd be your Ronan Keating and know what you mean even when you say nothing at all.
Where you need to go this week: Speaking just got a whole lot easier.
Leo
You knew he was trouble when he walked in. We all make mistakes, even Tay Tay, so don't feel too bad about it. At least your mistakes don't make it to the front page #hallelujah.
Where you need to go this week: Accidents happen but we have a quick fix.
Virgo
If you wanna be my lover…you know the rest. The Spice Girls have your back this week so get yourself a good dose of girl power and have a blast from the past with friends.
What you need to do this week: Get your 90's style revival tips here.
Libra
Sometimes it's written in the stars. You knew you loved them before you met them, maybe you dreamed them into life. And sometimes you shouldn't take Savage Garden's advice because Chris Hemsworth is definitely married and restraining orders are not pretty.
Where you need to go this week: Drown your sorrows here.
Scorpio
Was Monday blue? Tuesday grey? Wednesday too? We've got The Cure, wait it out till Friday when you're in love! Get date night planning soon because by Sunday it's already too late.
Where you need to go this week: Get date night ready here.
Sagittarius
You've been unlucky in love lately, perhaps because you've been making the wrong choices. Take a leaf out of Shania Twain's playbook and lift your standards. So he think's he's Brad Pitt? That don't impress me much.
Where you need to go this week: Impress the vegan in your life here.
Capricorn
Quick question—is staying awake just to hear you breathing creepy or romantic? Asking for a friend. I guess if it works for Steven Tyler it can't be the worst idea ever.
Where you need to go this week: Stay awake with one of these.
If you're still at a loss for things to do here's some awesome (and free) things to do this Feb.
Image credit: Gabrielle Stjernqvist