It's the most wonderful time of the year. Some very fresh kicks are dropping and you've got a pretty good excuse to gift yourself a new pair (it's Christmas, after all).
Rounding out the decade that was, we've got colour-blocked 80s era joggers, a re-release of a sneaker that defined Japanese streetwear in the early 2000s, a NASA collab, and—following on from a year that's been stacked with Air Jordan drops to honour the iconic shoe's 35th anniversary—one of the most expensive Jordan collections ever to have existed.
Here are the sneakers we would absolutely cop this month, and you should too.
Editor's Pick: PUMA FUTURE RIDER Ride On
Because the whole dorky dad sneaker never gets old, PUMA has brought back its iconic 80s era running shoe, the FAST RIDER. It's been revamped for a new generation as the FUTURE RIDER Ride On and slashed in neon green, blue and red colour-blocked panels. Featuring a deconstructed upper made of breathable ripstop nylon with suede overlays, it's a playful vibe and we are into it.
Release date: December 7
Shop: PUMA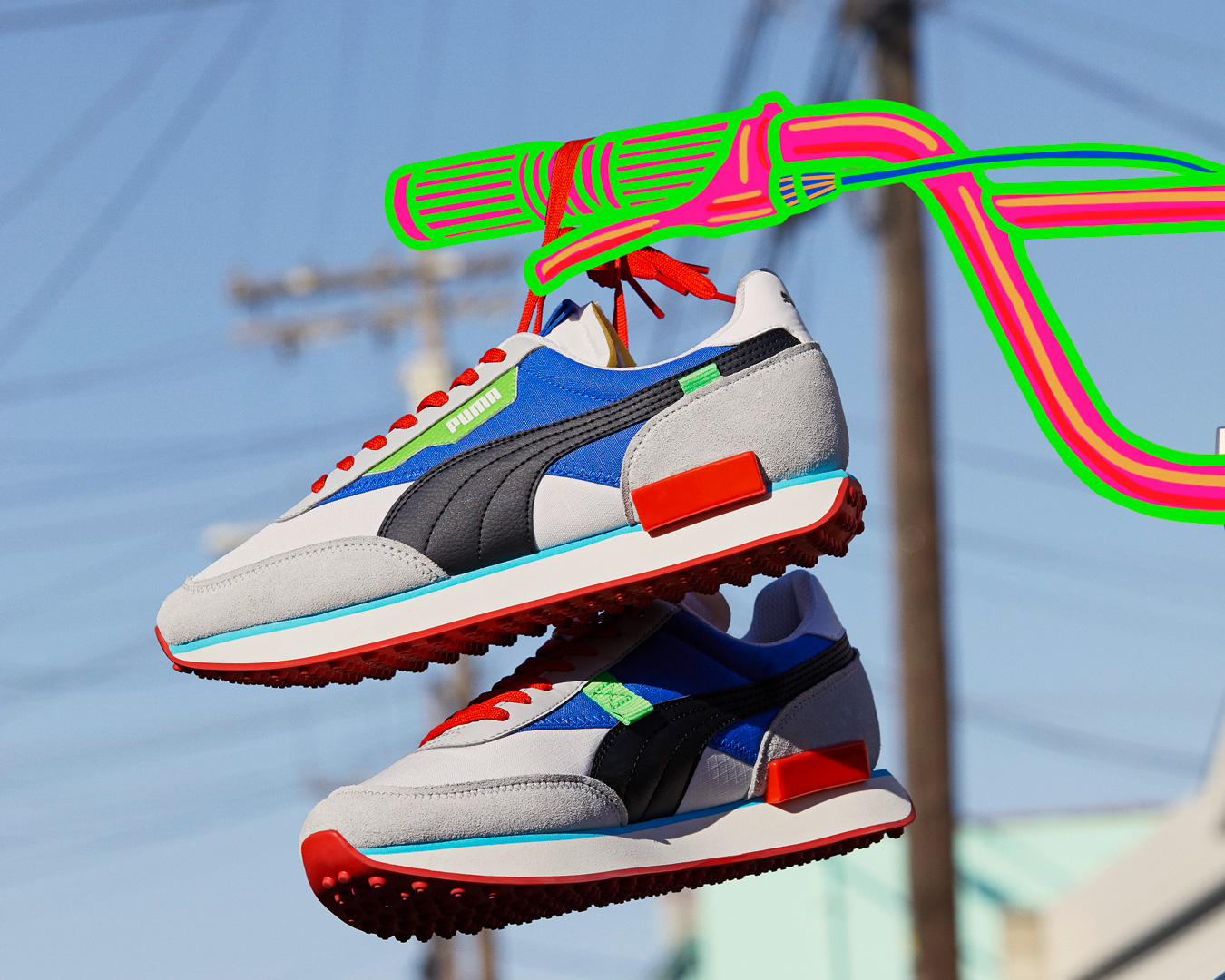 Nike Air Jordan 11 "Bred"
The Air Jordan 11 is an icon in its own right. First released in 1995, it was Michael Jordan's 11th signature sneaker release and it is arguably one of the most popular Jordans ever to have existed. The Air Jordan 11 colourways are the stuff of legend too: among them, the Space Jam, Concord, a low-top version with a snakeskin effect, and a black patent leather and red version called the Bred. It's due for a re-release this month, Jumpman insignia and all.
Release date: December 14
Shop: At Footlocker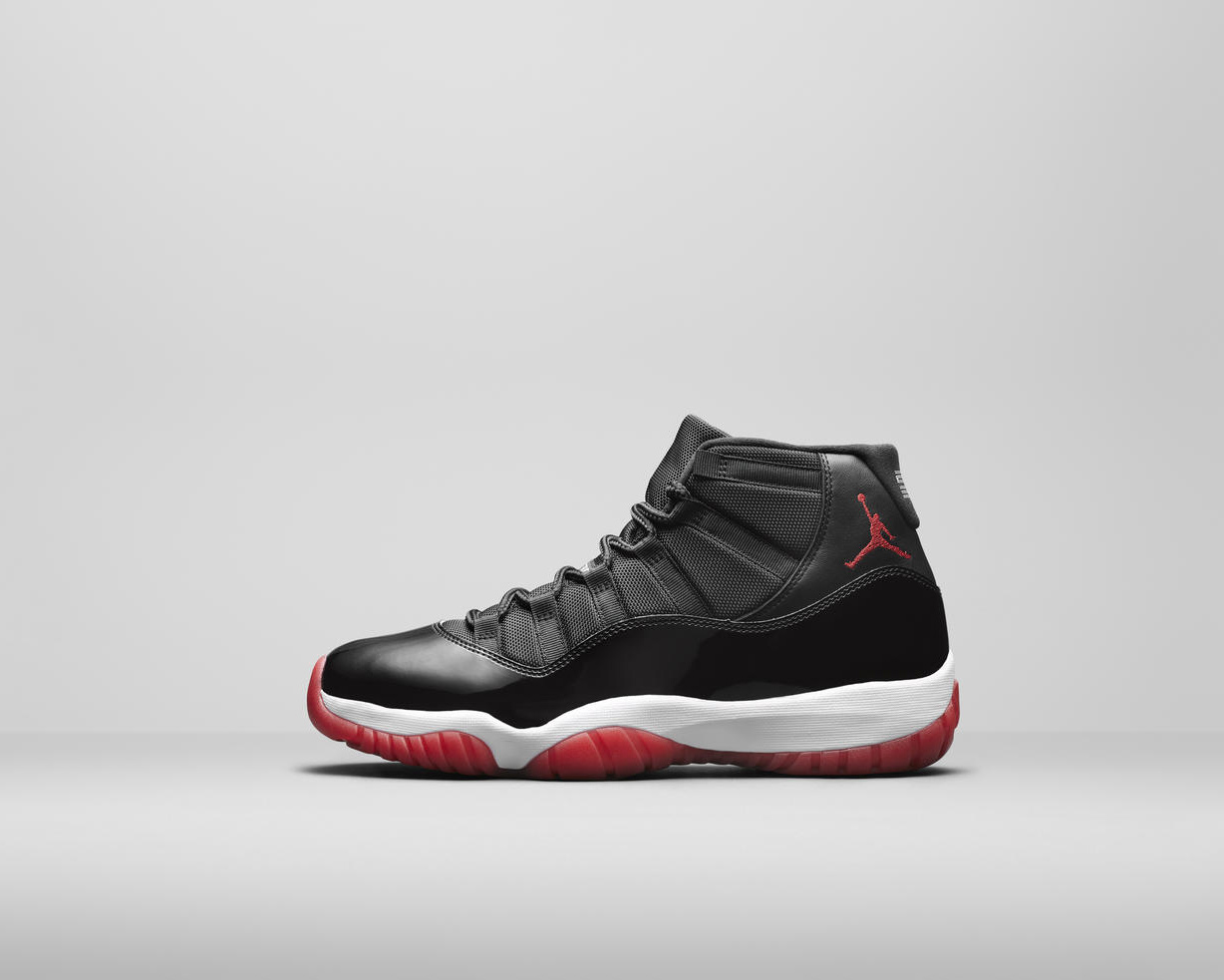 Nike X MMW Joyride CC3 Setter
This spin on the Joyride CC3 Setter comes from British designer Matthew M. Williams and his outdoorsy, extreme-weather activewear collection, "Series 003". It comes in black and a super cool silver-grey colour, and both feature asymmetrical lacing and icy blue React cushioning. Our favourite has to be the silver, with super subtle cherry red accents—these are some very slick kicks.
Release date: December 5
Shop: At Farfetch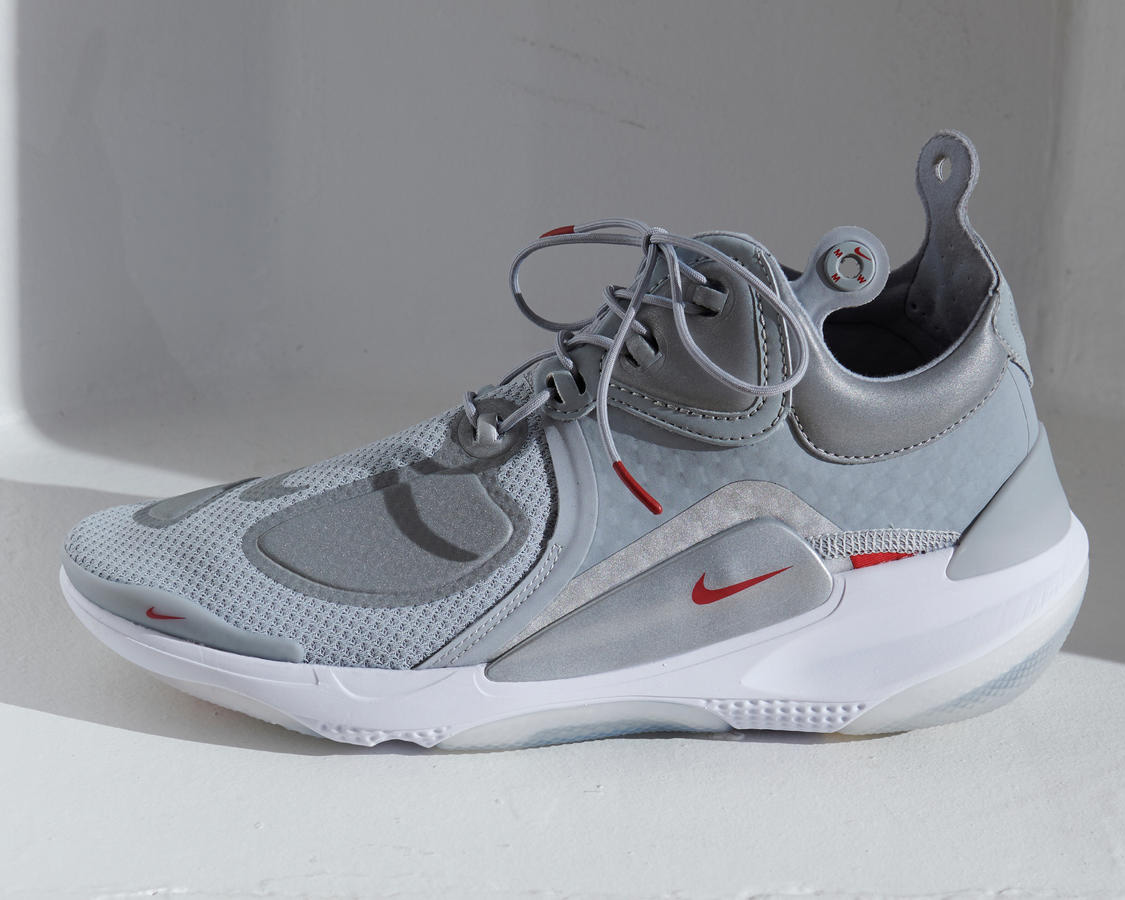 Converse X Batman X Chinatown Market Chuck Taylor All Star
Before we jump into who the greatest superhero is in the Marvel and or DC universes—let's just agree Batman has a major style legacy that goes well beyond today's blockbuster action movies. Celebrating that sense of style and the 80th anniversary of the one and only caped crusader is Chinatown Market, with a limited edition Chuck Taylor All Star 70 High Top in two colourways.
A bright white version features retro illustrations of iconic batman characters, which can be enhanced with 3D glasses. The second colourway is pitch black with a special glow-in-the-dark Gotham City skyline, with the bat signal beaming above.
Release date: December 6
Shop: Converse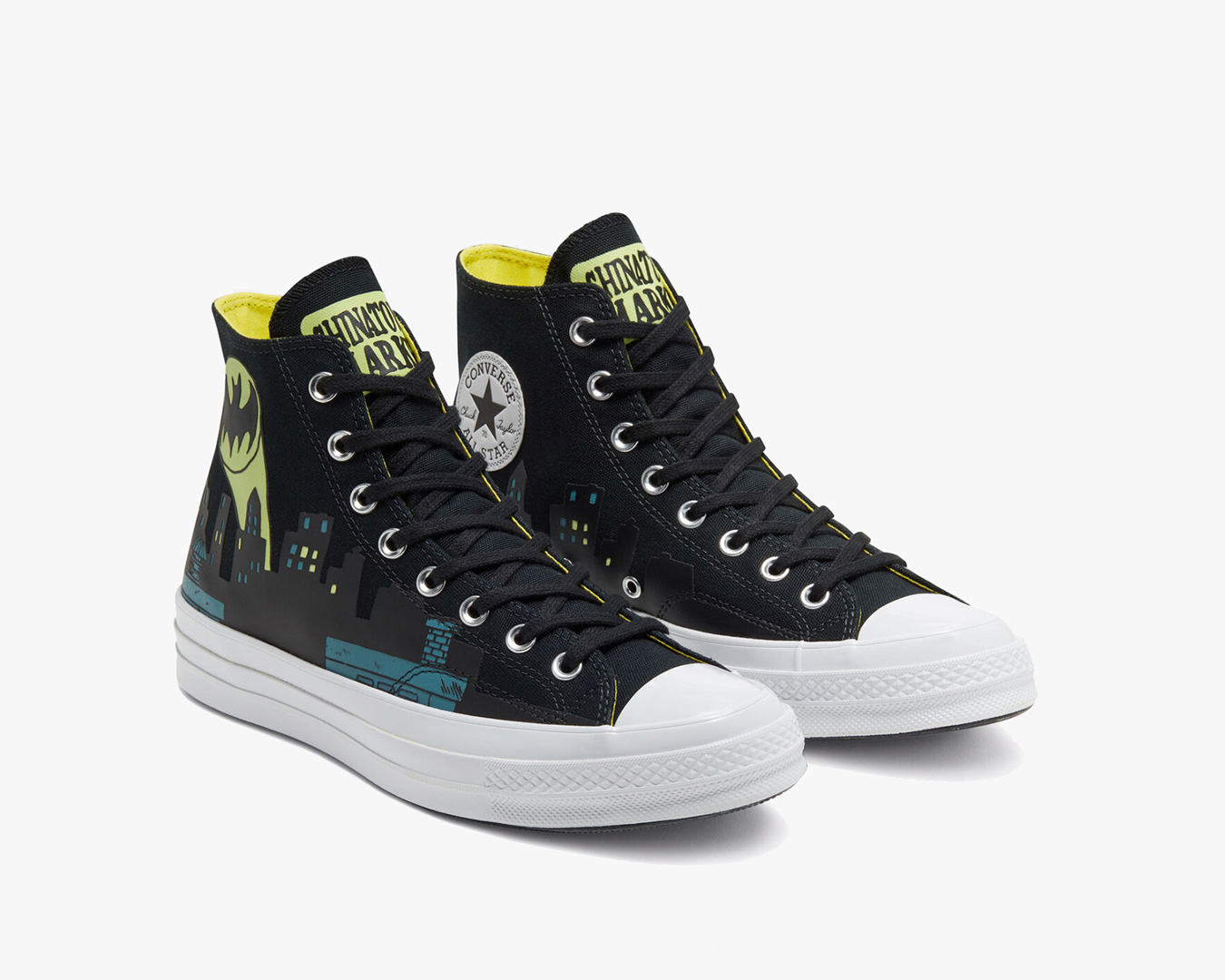 Nike Dunk Low Viotech
If you're a little bit into streetwear subcultures, you might be aware of the influence of the legendary Viotech in Japan's streetwear scene circa 2002. It was re-released in 2013 with a slight colour update and, six years later, its back with the same colour specs as its predecessors and the original "NIKE" stitching across the back.
Release date: December 10
Shop: Nike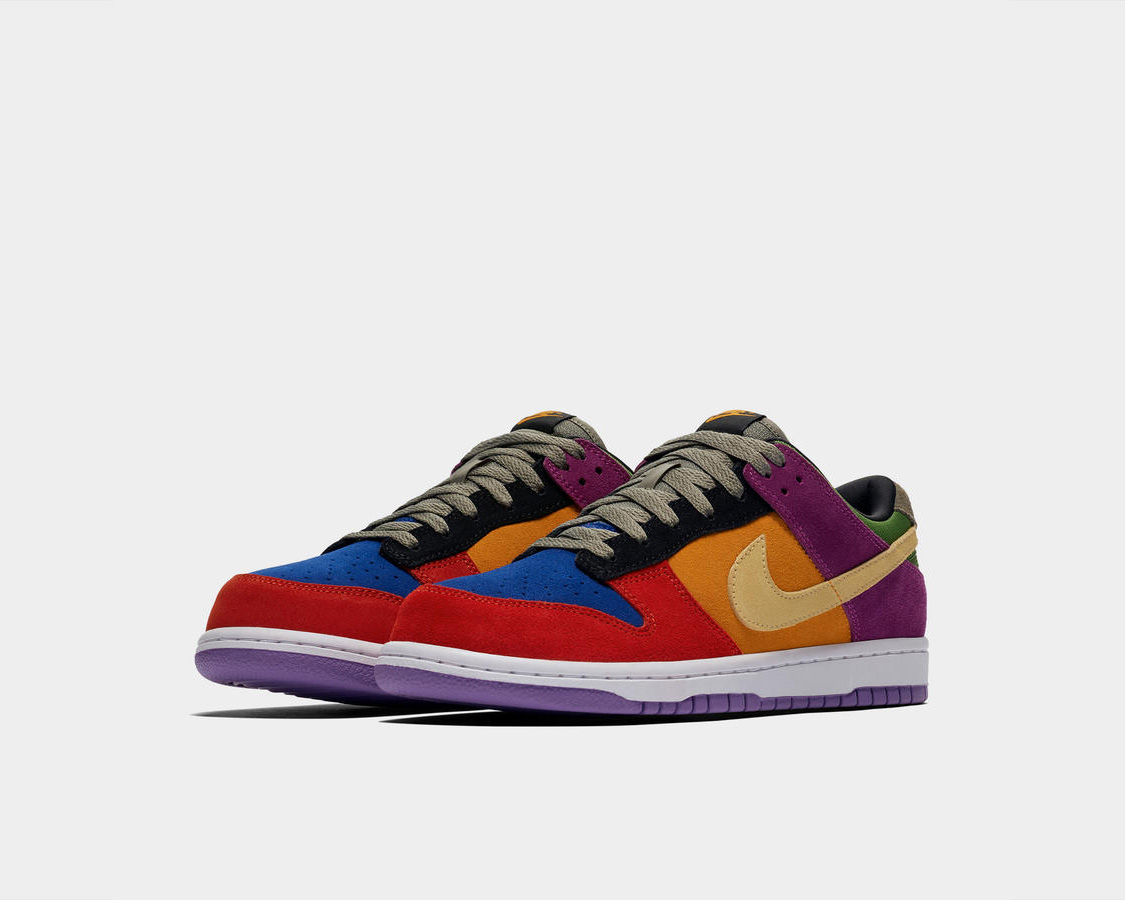 Adidas Ultra Boost 20
Ok, so Elon Musk littering the atmosphere with internet satellites isn't cool. What is cool, however, is adidas working alongside NASA to make their Boost sneaker tech space-worthy.
The sports giant just announced a long-term partnership with the OG lords of space exploration, and at the same time dropped the Ultra Boost 20 in partnership with the International Space Station National Laboratory. Basically, it's a sneakers and science collab that's given us a revolutionary running shoe maxed out for performance. The upper is lighter and precisely stitched, while the Boost midsole captures the energy in every stride and a 3D heel frame cradles the heel and locks it in place.
Release date: December 6
Shop: Adidas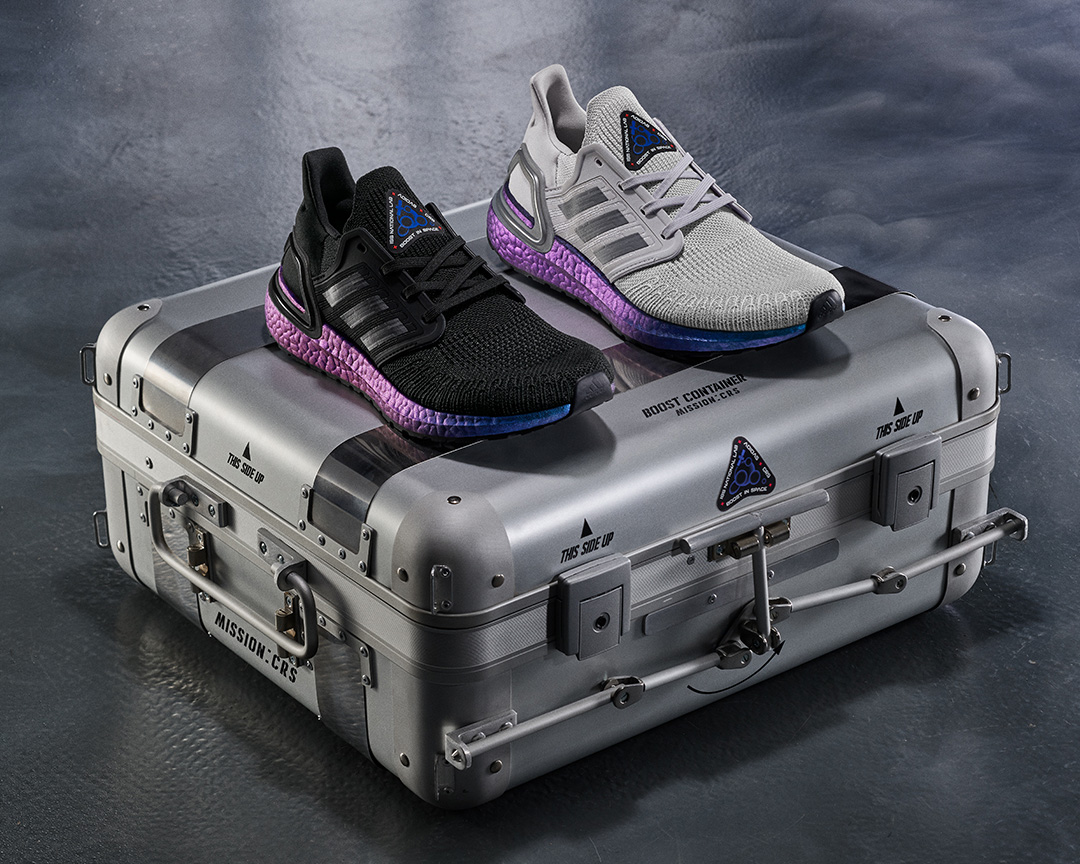 Nike SB Oski Orange Label Dunk
"I've always been intimidated [by] sharks," Swedish pro skater Oskar Rozenberg-Hallberg, better known as Oski, said of his Nike Dunk collab. "They look so brutal and they move so skilfully through the water. They are the kings of their environment in my eyes."
On his Dunks, he's switched the iconic Swoosh into literal sharks with big red teeth and, well, it looks very cool.
Release date: December 21
Shop: Try Nike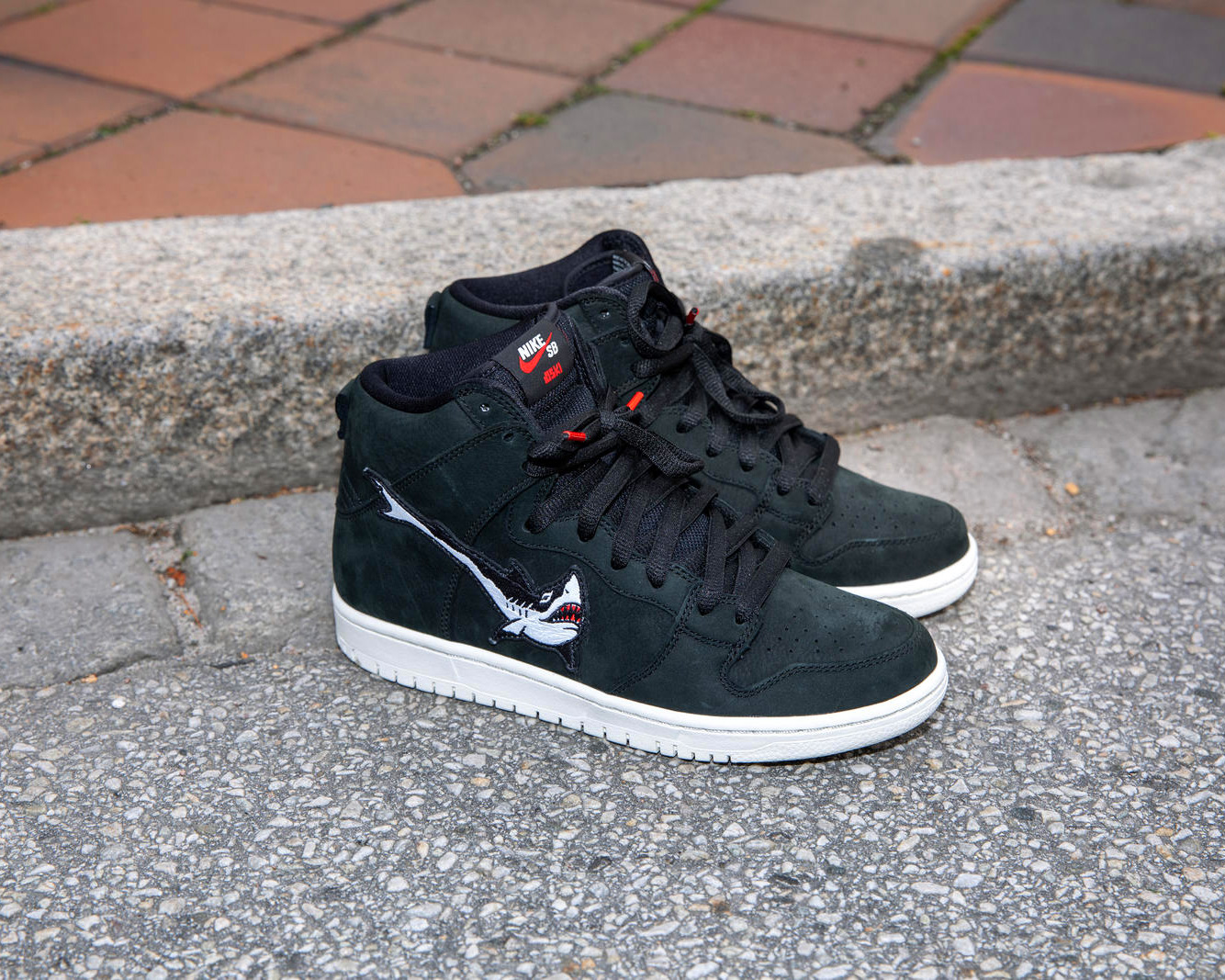 Coming Soon: Air Jordan 1 High OG Dior
This is one collectable your bank balance won't love a whole lot, but if you're out there playing the high stakes sneaker investment game—you'll want to pay attention. Fresh from revealing a Stussy partnership, Kim Jones of Christian Dior dropped an Air Jordan collab at the French fashion house's pre-fall show during Art Basel in Miami Beach.
Made in Italy to a Dior level of luxury, the Air Dior is created with the fine calf-leather to reflect Maison Dior's leather goods and edge-painted and dressed in "Dior Grey" (a colour synonymous with the Maison since its founding in 1947). The Swoosh features the "Dior Oblique" jacquard. Yep, they're fancy. And they're going to set you back about NZ$3,000.
Release date: April 2020
Shop: At Dior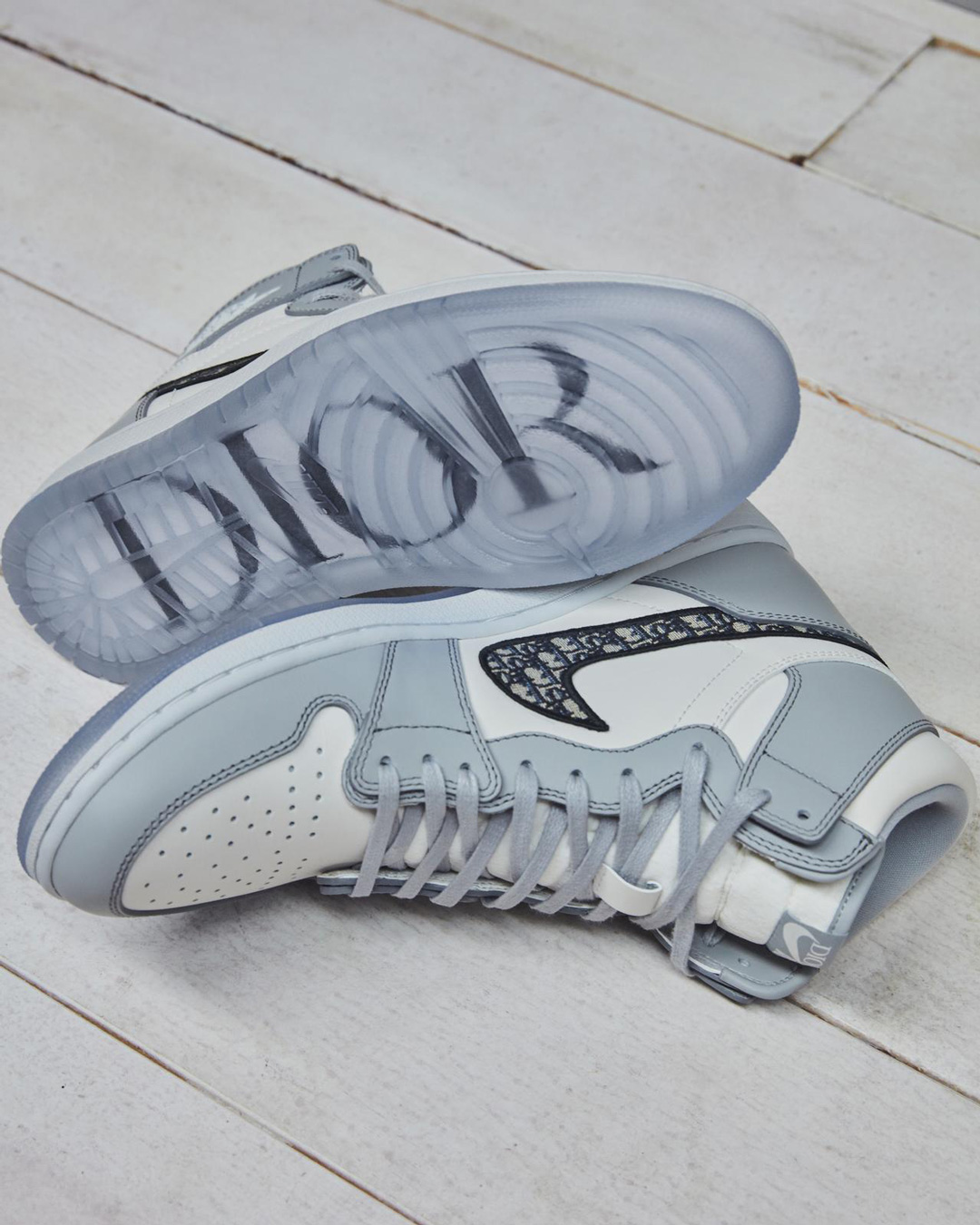 Editor's note: This article contains some links to our affiliate partners.
Image credit: PUMA