We all know Auckland has a fantastic range of cafés and restaurants, but not all the great eateries are based in Auckland's CBD or Ponsonby, in fact, there's plenty of hidden gems to be explored elsewhere.
Sometimes it's nice to get away from the hustle and bustle of city life and wine and dine in calmer surroundings. So, if you feel like adventuring your taste buds elsewhere, we've rounded up some of the best eateries out west that'll prove to you exactly why west is best!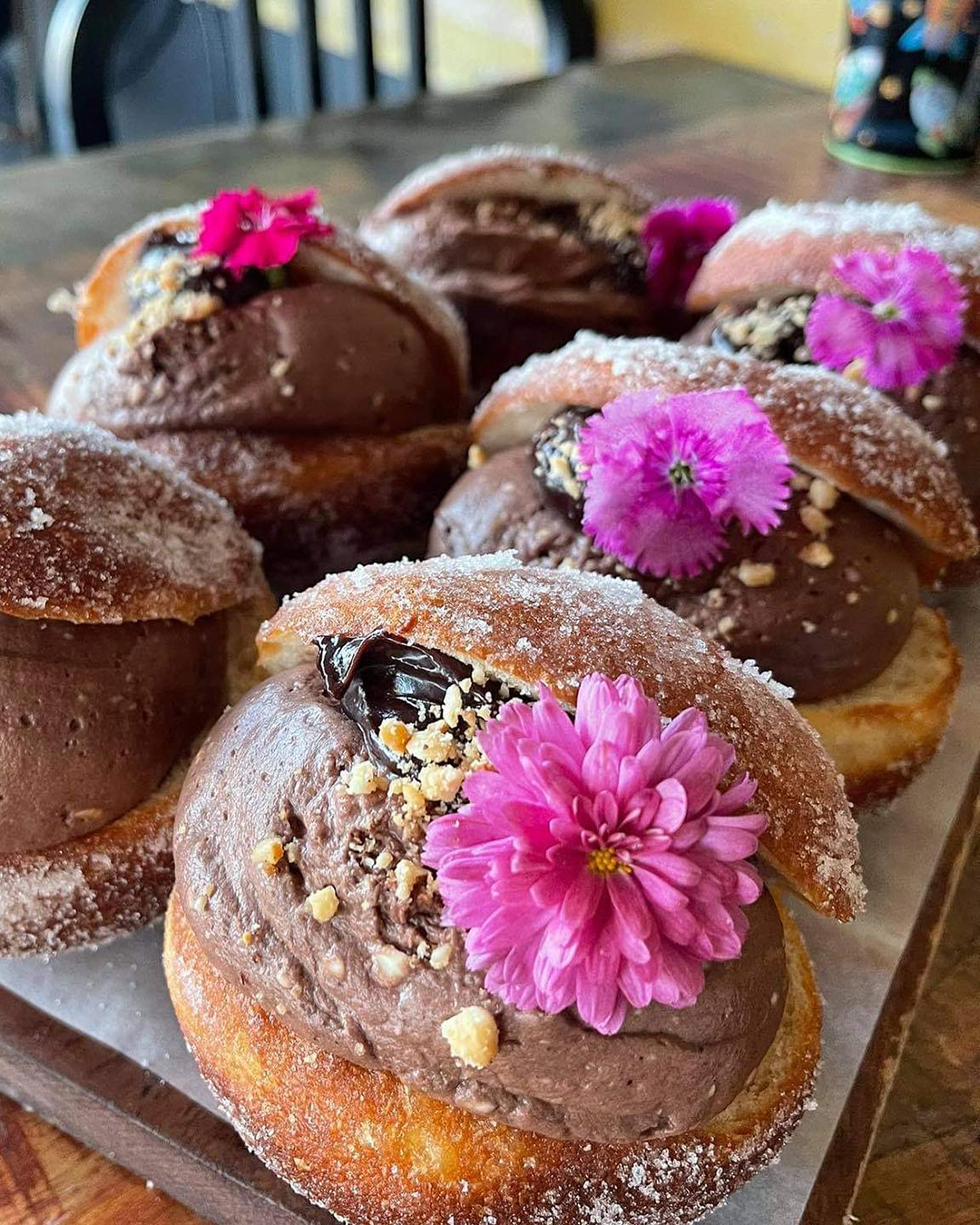 Little Sister Cafe
Henderson
Henderson is home to a café as sweet, yet as naughty, as a little sister. Now you'll probably want to sink your teeth into everything on the menu, but be sure to leave some room for some of Little Sister's scrumptious goodies. Opt for the vanilla bean hotcakes and why not bag a bagel while you're at it. Oh, and pick up a doughnut on your way out the door—they have some epic salted caramel and whipped cream doughnuts at the moment. Yum!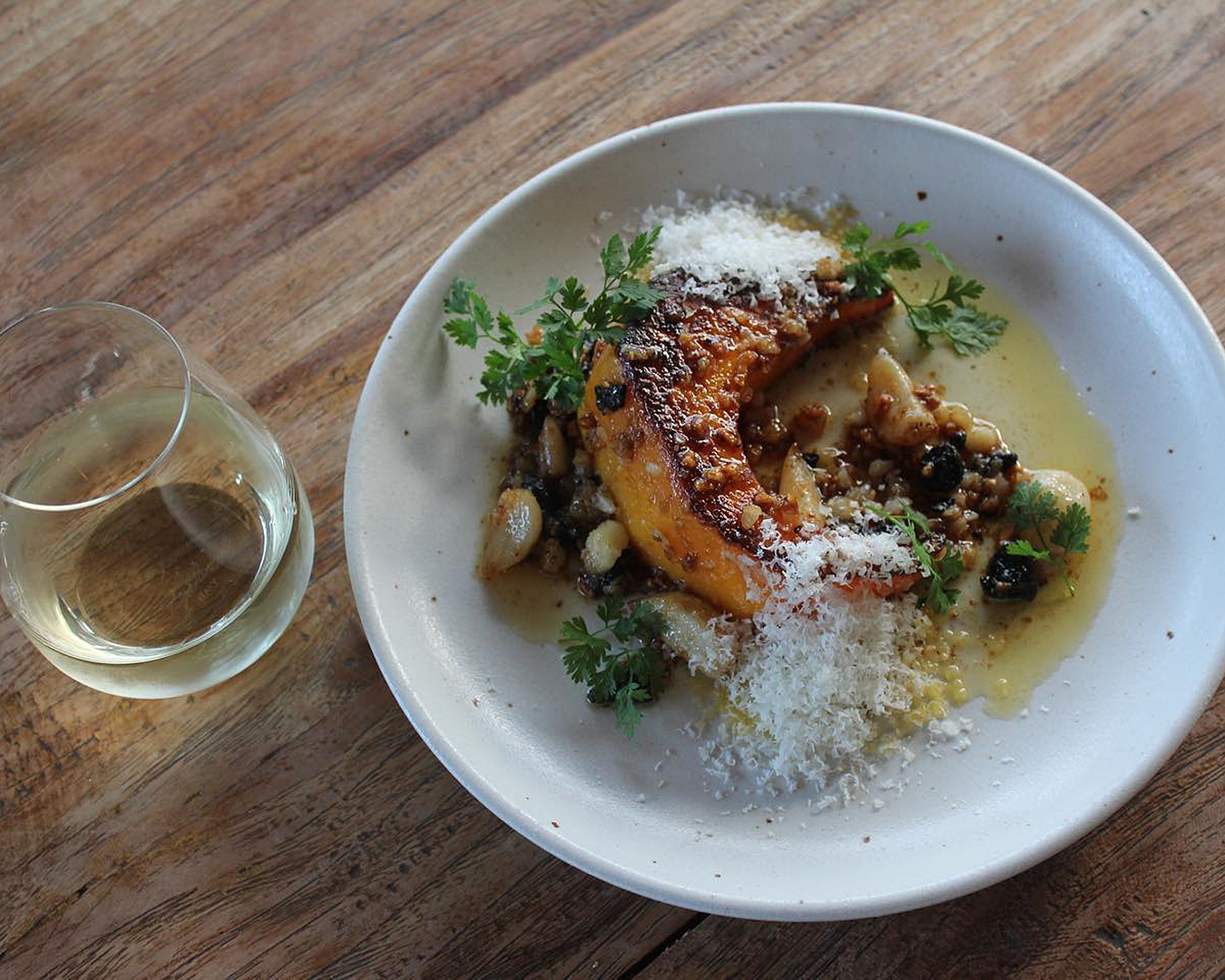 The Tasting Shed
Kumeū
If you're looking for one of the best outdoor eating spots in Auckland, then head to The Tasting Shed, where not only are the views sublime but the menu is divine. Round up your pals and treat yourselves to a day trip out of the city, where you can indulge in great food, stunning views, and a variety of top-notch vinos. Set in a beautiful, rural location and with four different 'spaces' to enjoy, The Tasting Shed allows guests to kick back, relax and best of all lose oneself in a luxurious setting.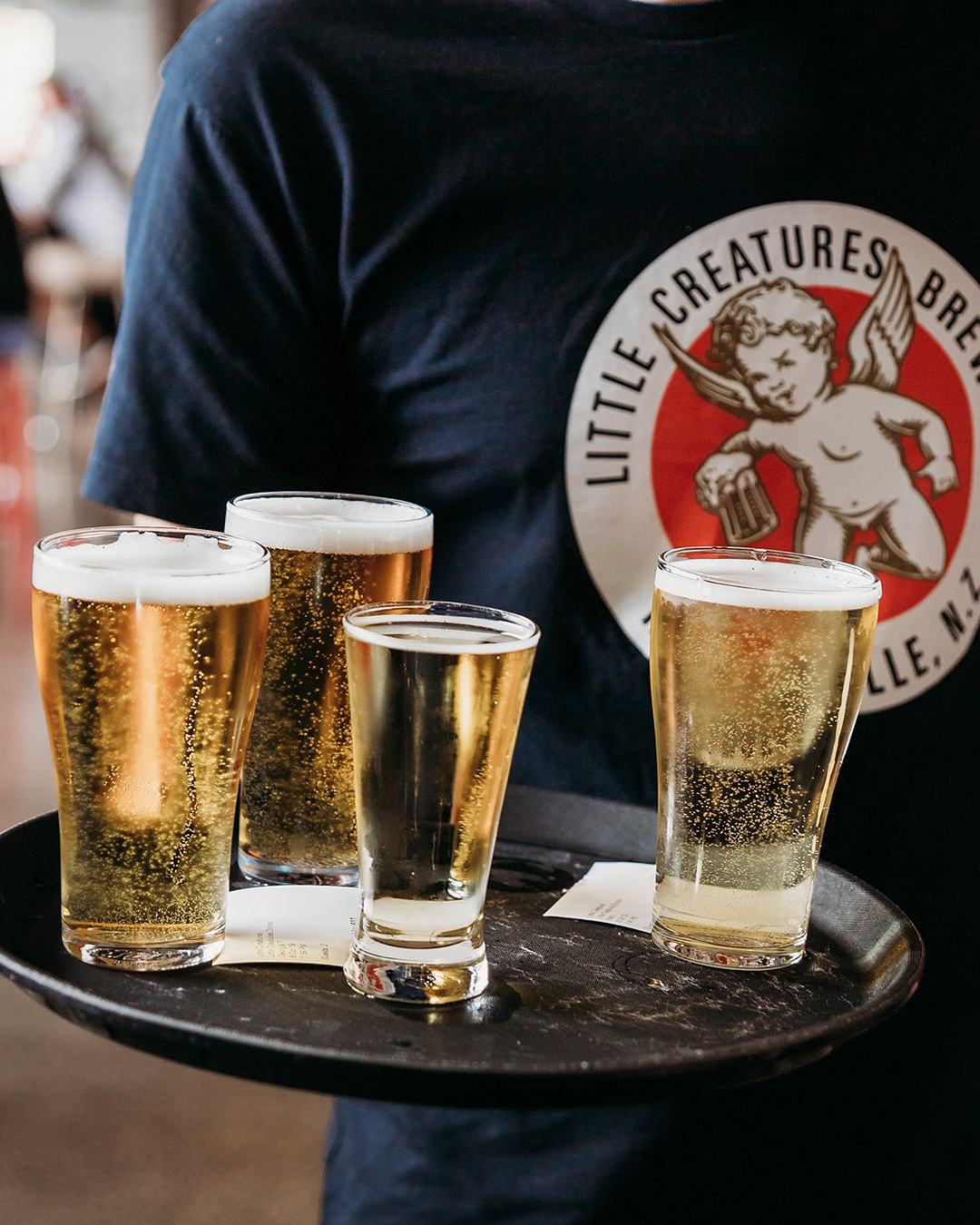 Little Creatures
Hobsonville
If you're a fan of craft beer then head to Little Creatures as they've got a mighty range of house-brewed beers to choose from. Whet your palate with a hoppy pale ale or quench your thirst with a refreshing lager—whatever you desire they can brew up! As well as some hearty beverages on hand, be sure to check out the menu, which is jam-packed with all the good stuff—think pizza, burgers, tacos, chicken parmi, the list goes on. They've even got a cheeky brunch menu if you wanted to kick things off early. So, if you're looking for somewhere to share your love of great beer and warm hospitality, Little Creatures is the place to be.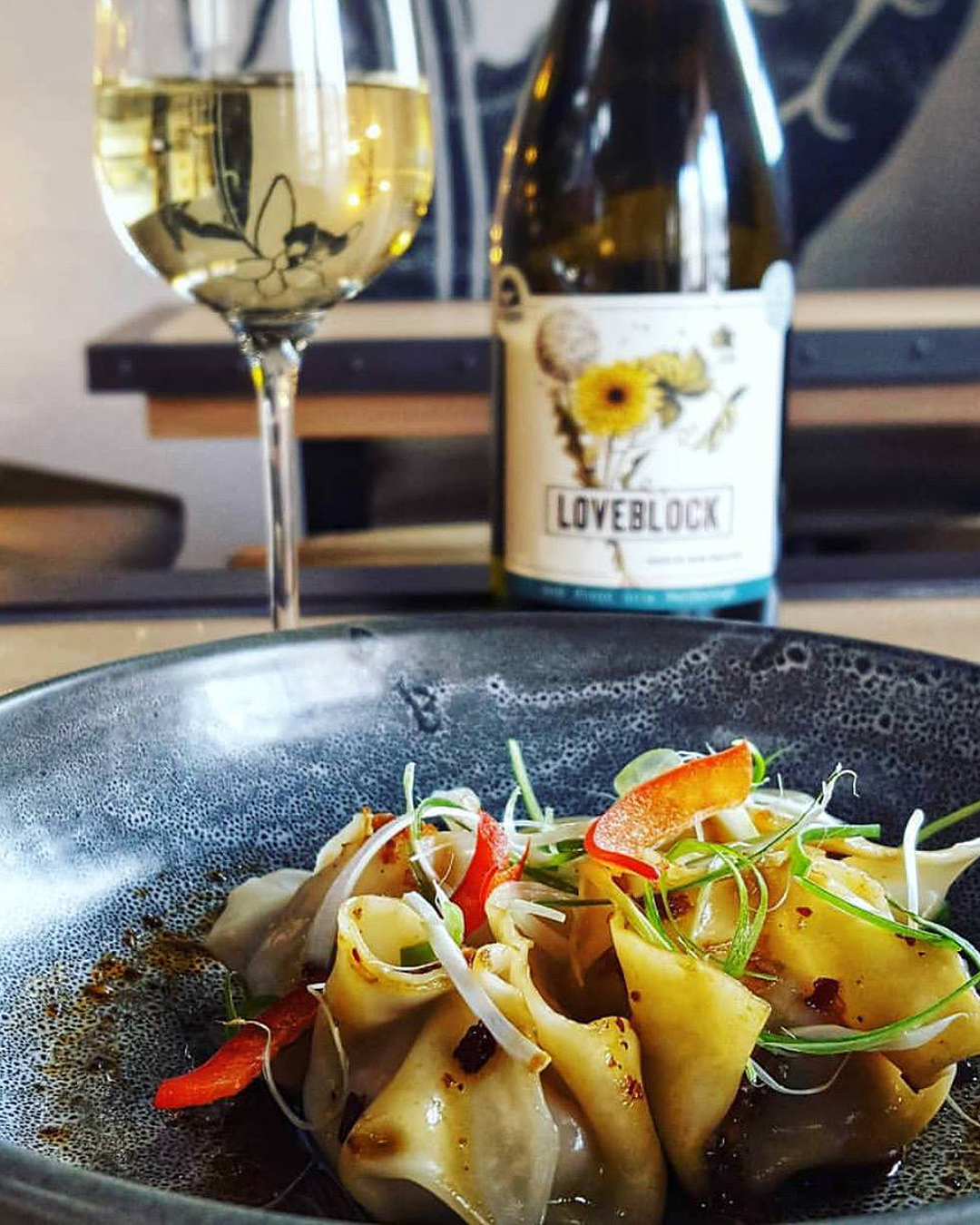 Siamese Doll
Hobsonville
Treat your taste buds to the tantalising tastes of South East Asia at Siamese Doll. A restaurant on a mission to bring you an authentic experience that pulls influence from both Thai and Japanese cuisine. Whether it's a small bite or a lavish dinner you're after, Siamese Doll caters for all. The yellow curry is a must-try, as well as the wild mushroom and truffle dumplings, oh and we can't forget the DIY duck bao! We are simply crazy a bao them (see what we did there).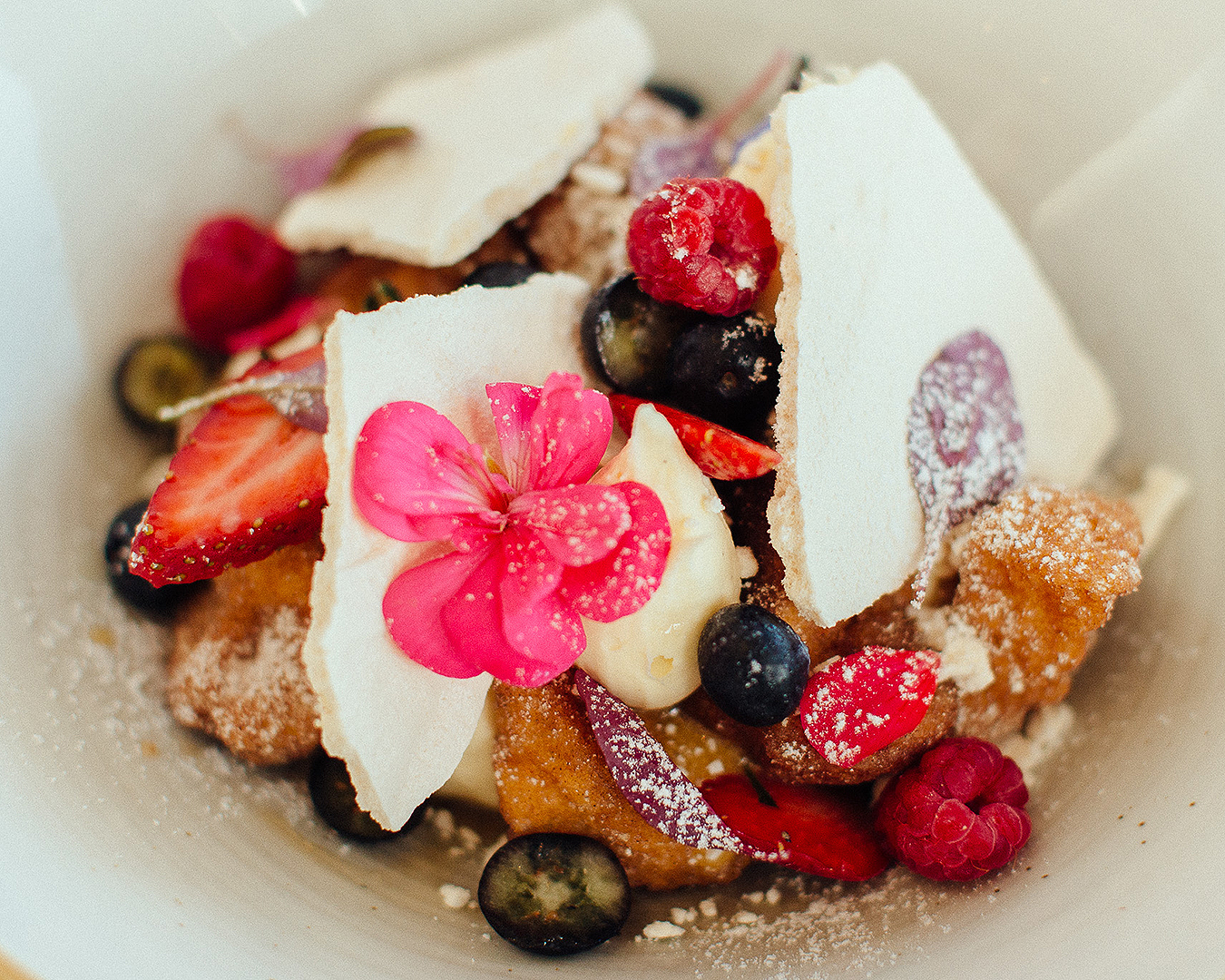 Piccolina
Avondale
Say hello to Piccolina—an Italian themed eatery, bakery, deli, heck they do everything! Upon arrival you'll be greeted by what can only be described as a cabinet of dreams—think triple choc brownies, rhubarb & custard tarts, banoffee tarts, custard brulee, scones, lamington galore and so much more—that's just the cabinet selection. The menu is home to some epic dishes, try the creamy mushrooms, they're out-of-this-world.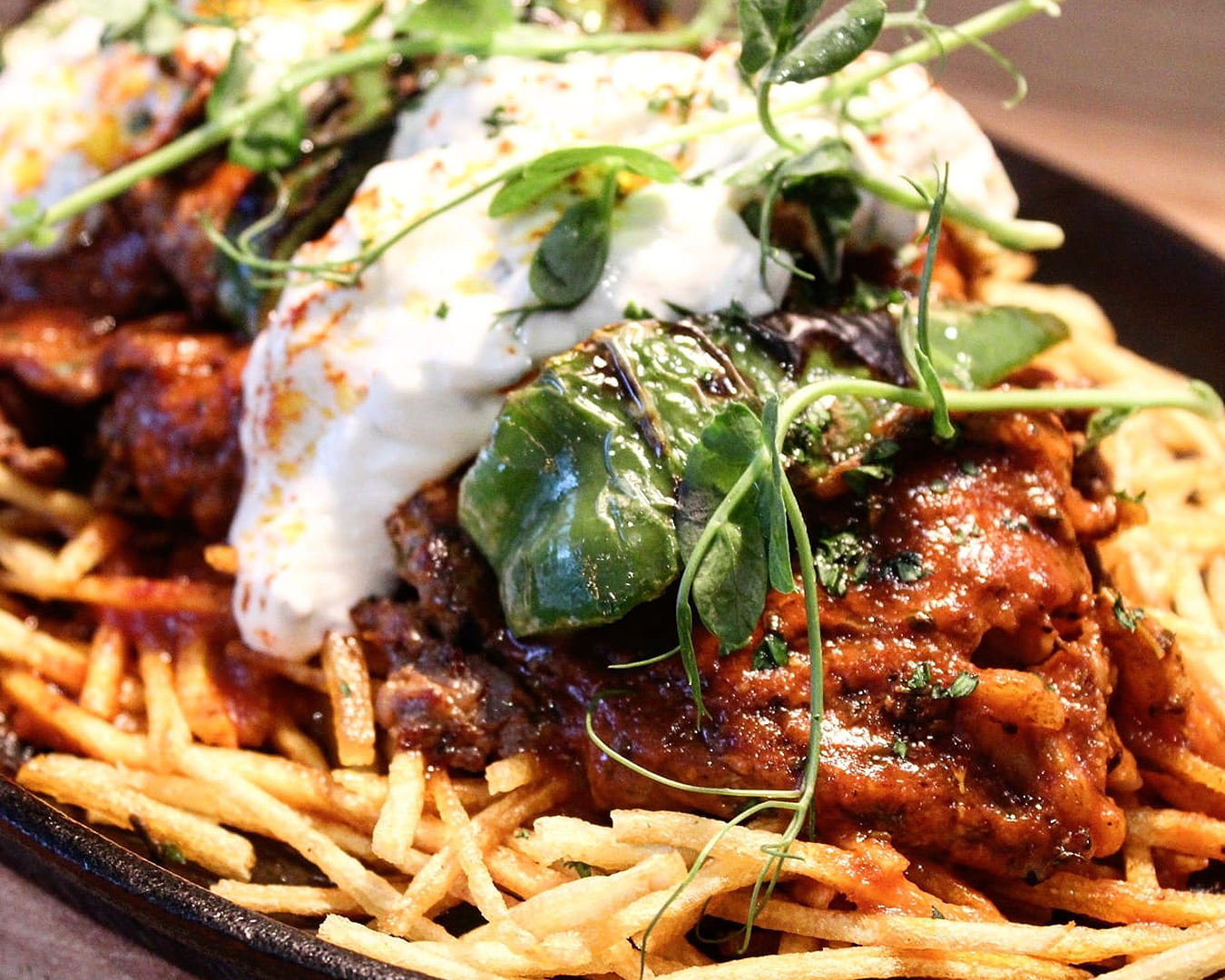 Bodrum Kitchen
New Lynn
Bodrum Kitchen is your one-stop-shop for Turkish and Greek-inspired fare in West Auckland. Tuck into fresh dips (think tzatziki, taramasalata and hummus), nibbly mezze bits, souvlaki and kebabs. Bodrum Kitchen also has a delicious lunch menu featuring Turkish mince, Fasulye beans and their twist on a classic eggs bene. Finish your meal with baklava and you'll be one happy diner.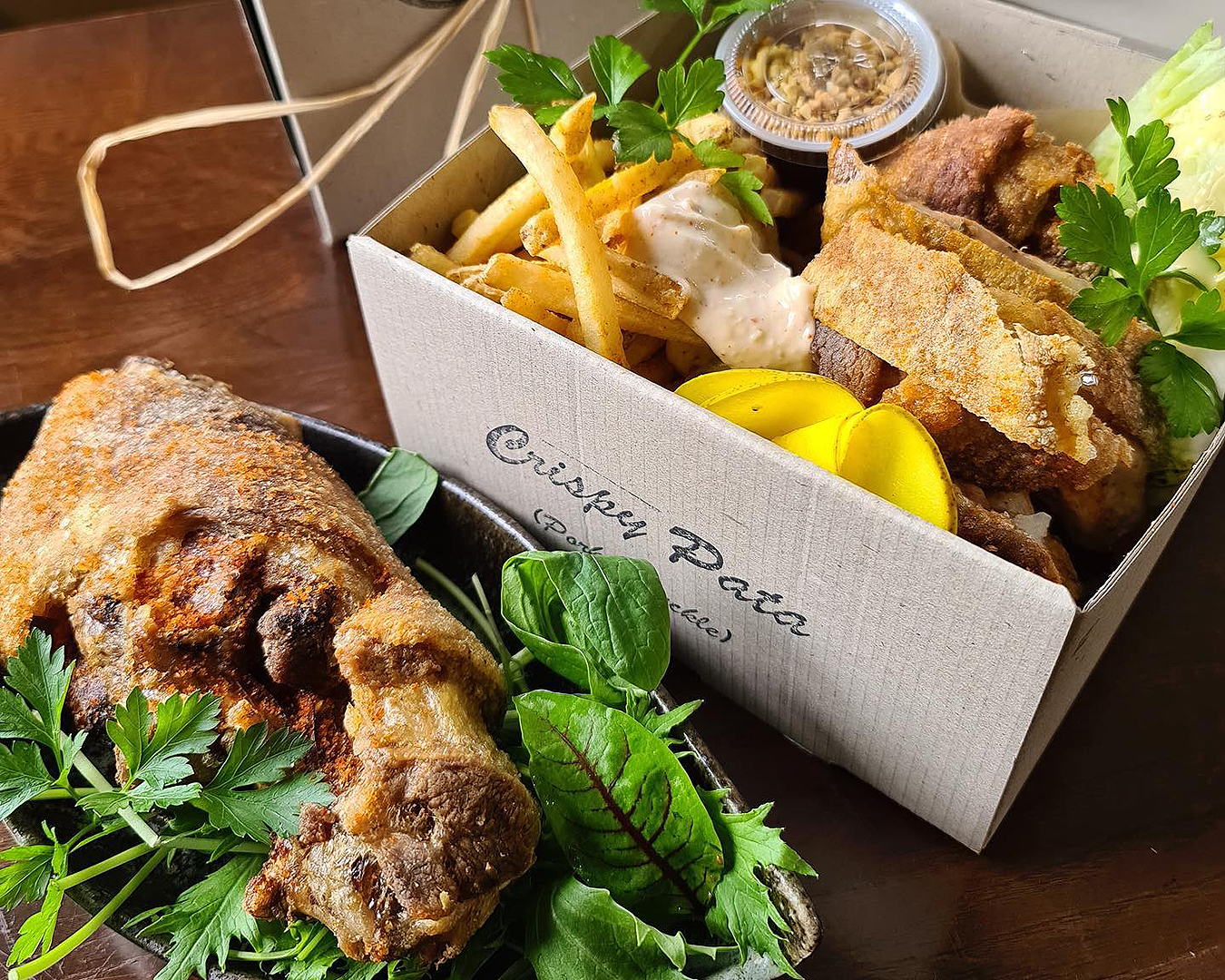 Chikos Restaurant & Cafe
Henderson
If you're in West Auckland and wanting a top-notch spot to dine in, look no further than Chikos Restaurant & Cafe. Situated in Henderson, it dishes up a combination of food from the Philippines and Japan. While there are plenty of options on the menu, we recommend going straight for their signature range for all the delights. Choose from the likes of the hot ladle chowder: aromatic sabzi, green lip mussel, coco-curry fish goujon, togarashi aioli and garlic croute or opt for the next-level Beef Cheek Massaman: slow-cooked Angus beef cheek in creamy massaman curry sauce. You don't have to ask us twice!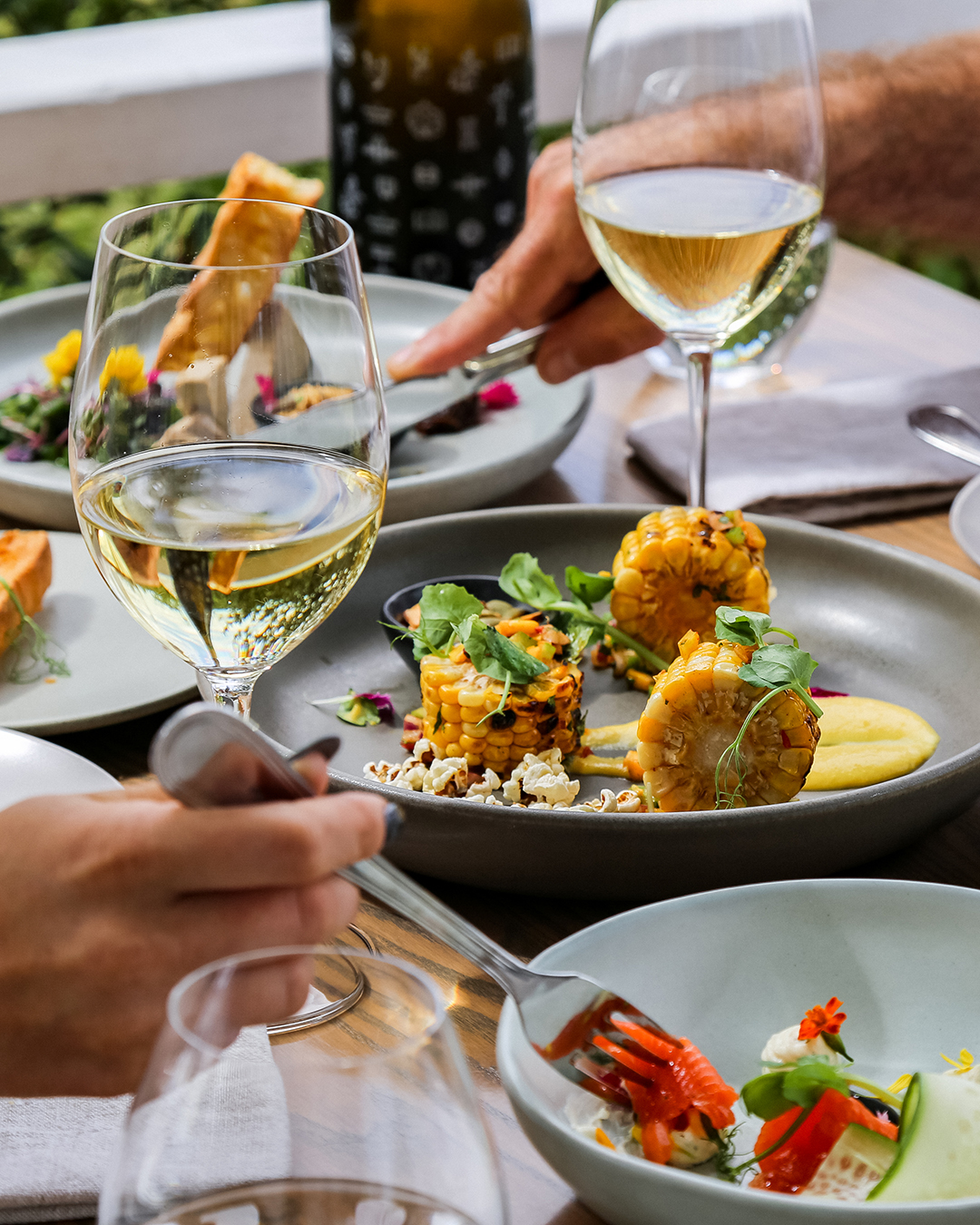 The Hunting Lodge
Waimauku
The Hunting Lodge is a stunning destination restaurant, cellar door and lawn bar, and its incredible setting will woo your heart (and taste buds) time and time again. Surrounded by breathtaking vineyards, you'll be in arms reach of some of New Zealand's most iconic wines, while the restaurant will dish up exquisite plates made from seasonal and locally sourced produce. Believe it or not, this little slice of heaven is just a 30-minute drive from the city, so what are you waiting for? Jump in the car and treat yourself to a day of luxury at this gem, no wonder this is one of the best places to eat in West Auckland.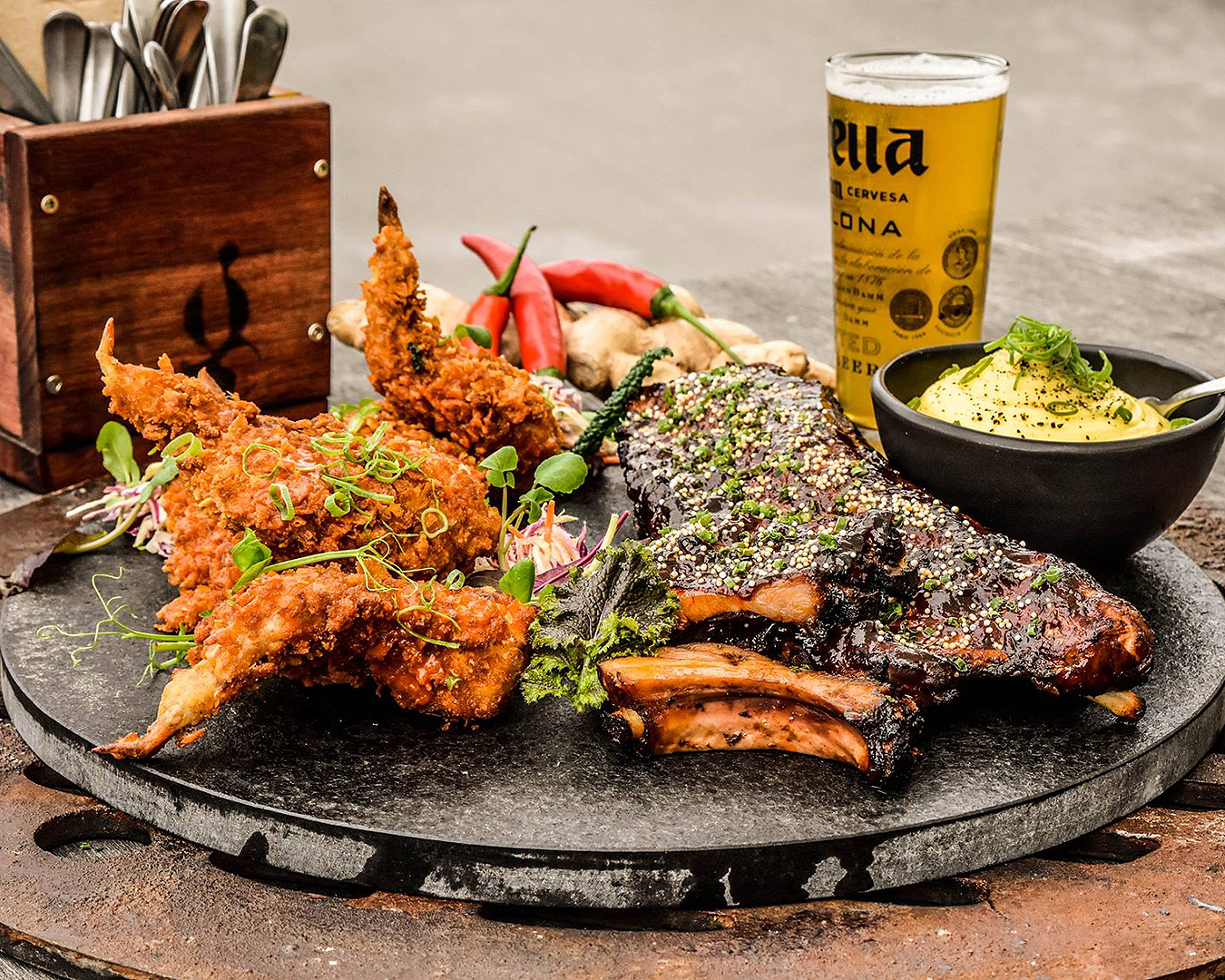 The Grounds
Henderson
Anyone else love a good stroll after an excellent feed? Yes—well we know just the place for you to dine and roam. The Grounds is the perfect spot for hearty homely meals that'll leave you feeling warm and fuzzy on the inside—think hand-made pasta dishes, wagyu beef burger, fresh fish and even dumplings. Let out your inner child on their epic playground or treat yourself to a tipple or two during their happy hour every Thursday and Friday afternoon between 5pm – 6pm—it'd be rude not to.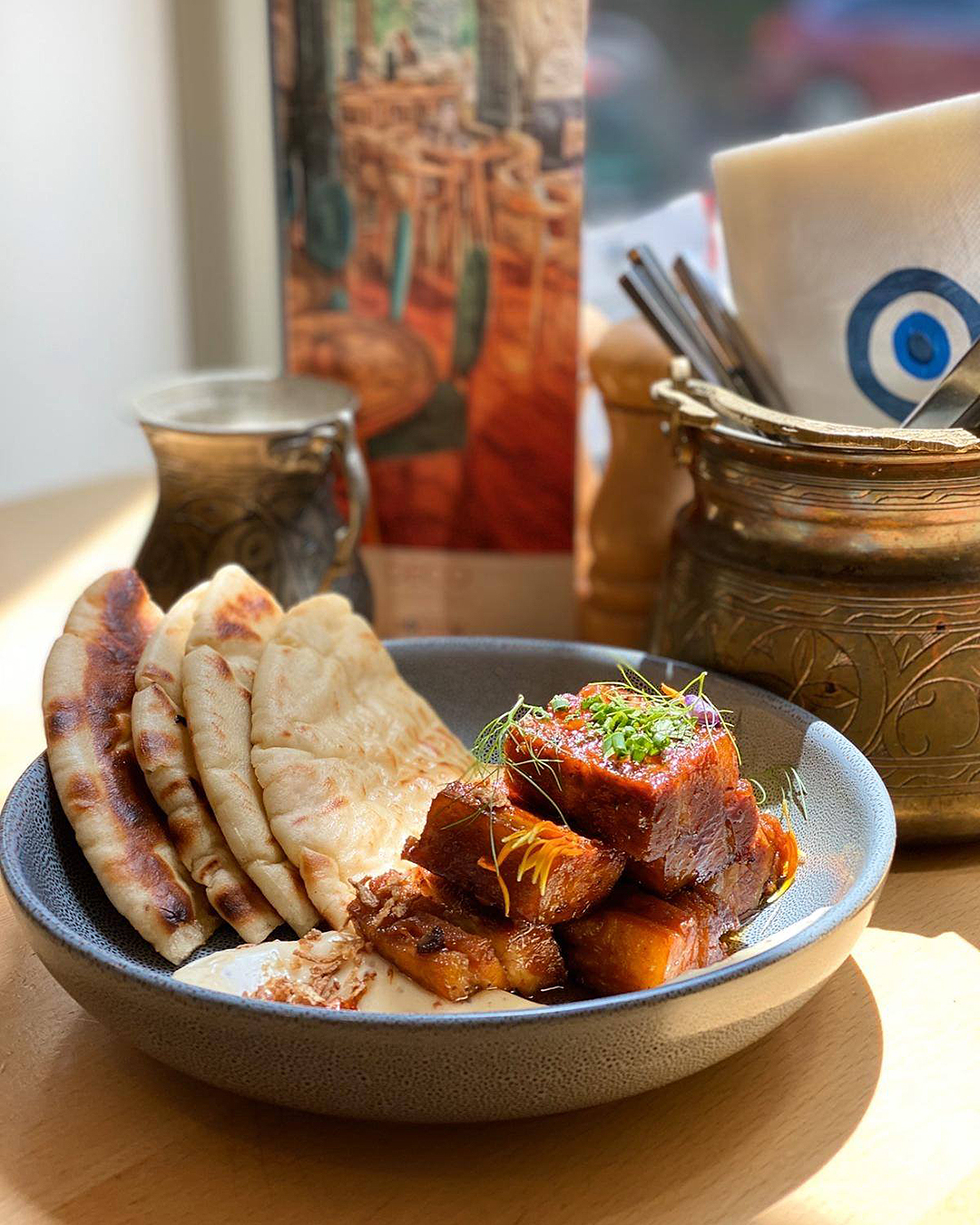 Deco
Titirangi
Cementing the expression "west is best" is Titirangi's stunning Deco Eatery. Situated in the historic Lopdell House, Deco brings a taste of Turkey to West Auckland—and the result is nothing short of incredible. The menu is just as beautiful as the décor and we would defs recommend heading here for brunch. We can't go past their Greek meatballs and menemen breakfast starring two eggs baked in a spiced tomato-based sauce, chopped red onion, red pepper, tomato, and chilli, served with feta and olives and warm pide—it's an absolute feast.
Mr Zhou's Dumplings
New Lynn
Dumplings... need we say any more! The juicy little morsels are no doubt a favourite amongst Aucklanders and as the dumpling scene grows, so do our appetites. One dumpling joint that is certainly whetting our appetite is cult-favourite Mr Zhou's. We just can't get enough of the pork and chives dumplings and the veggie and cashew nut dumps are equally as epic. If these juicy little morsels aren't your thing, then there's also an array of other dishes to choose from—we're looking at you fried chicken with sweet and sour sauce.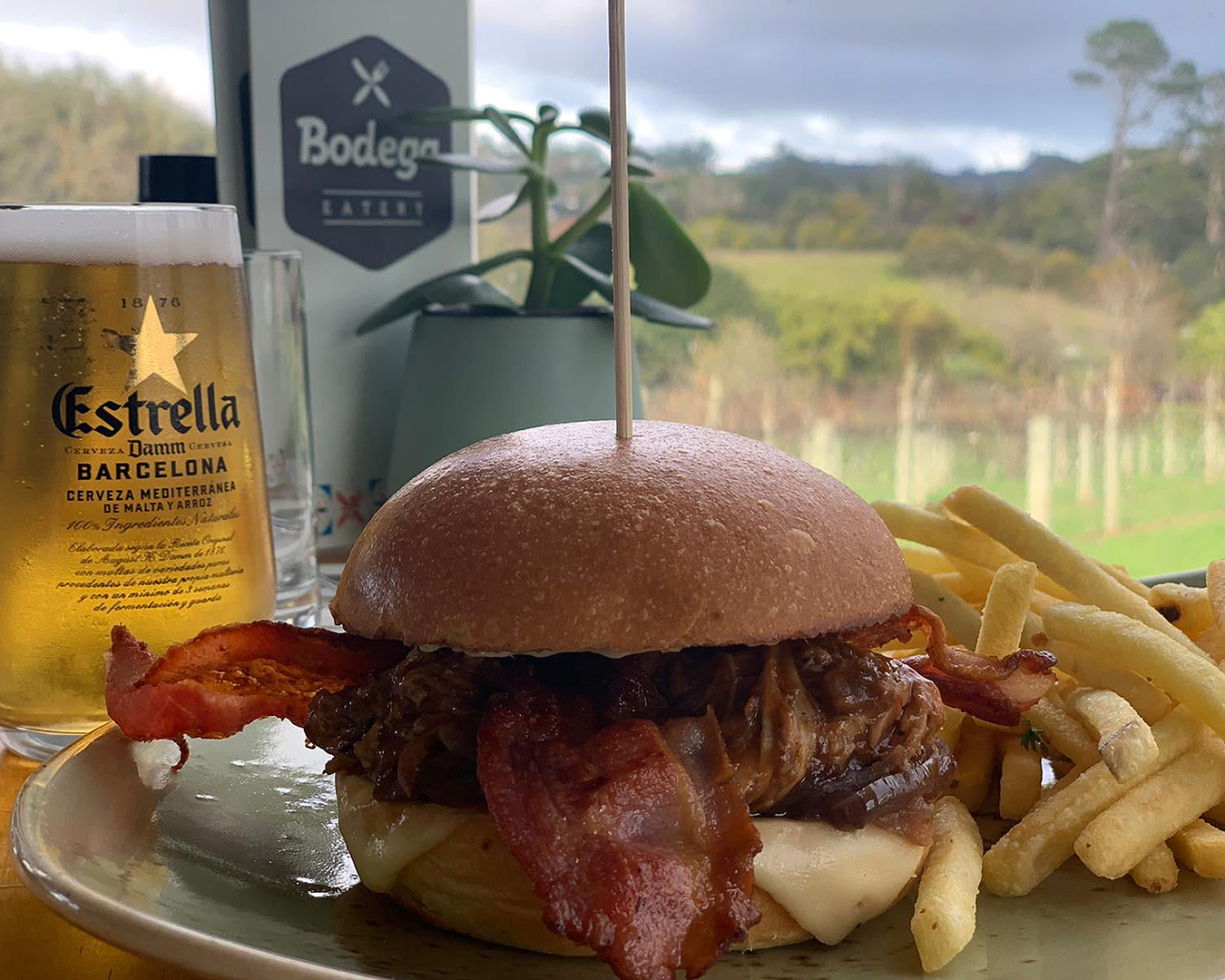 Bodega
Henderson
Treat yourself to the taste of the med at Bodega Eatery—a funky little tapas bar that's dishing up the goods in West Auckland. Grab a few mates and order up a couple of plates and sip on a few vinos while you're at it. Try the queso de cabra—crumbed goats cheese balls with toasted pistachio and honey and you can't go wrong with the gamba—pan-fried prawns with chilli and garlic served with bread to mop up all that garlicky goodness. Yum!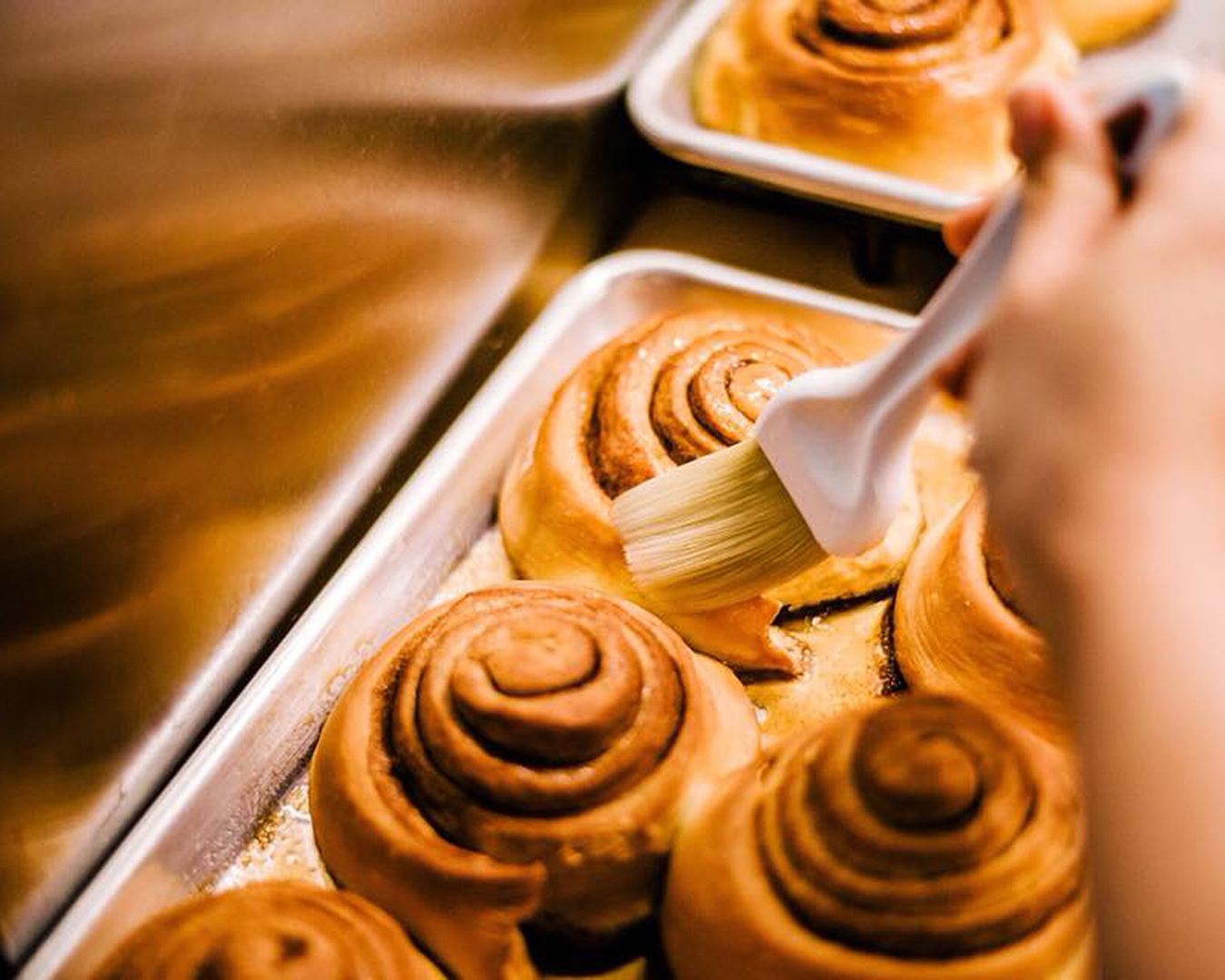 Hare and Turtle
New Windsor
Now if you're a lover of grilled cheese, then head to Hare and Turtle in New Windsor to get your fix. With eight sarnies to choose from you're spoilt for choice—the V.B made up of fried egg, melted cheese, crispy hash brown and chutney is a must-try, while the geezer: ham, housemade piccalilli, swiss cheese, mayo and cos lettuce on a bun is next level. Don't forget to leave some room for the cinnamon buns, they're out of this world!
Chop Chew
New Lynn
Chop Chew is West Auckland's hidden gem that's serving up some of our much-loved Asian dishes. Think flavoursome curries, juicy noodles, crispy spring rolls, saucy buns and tasty bahn mi—heck, they've got everything! It's all about sharing, so round up your pals for the feast of a lifetime. We suggest dining in if you can so you can admire the funky artwork plastered on the walls and the lush greenery that surrounds you.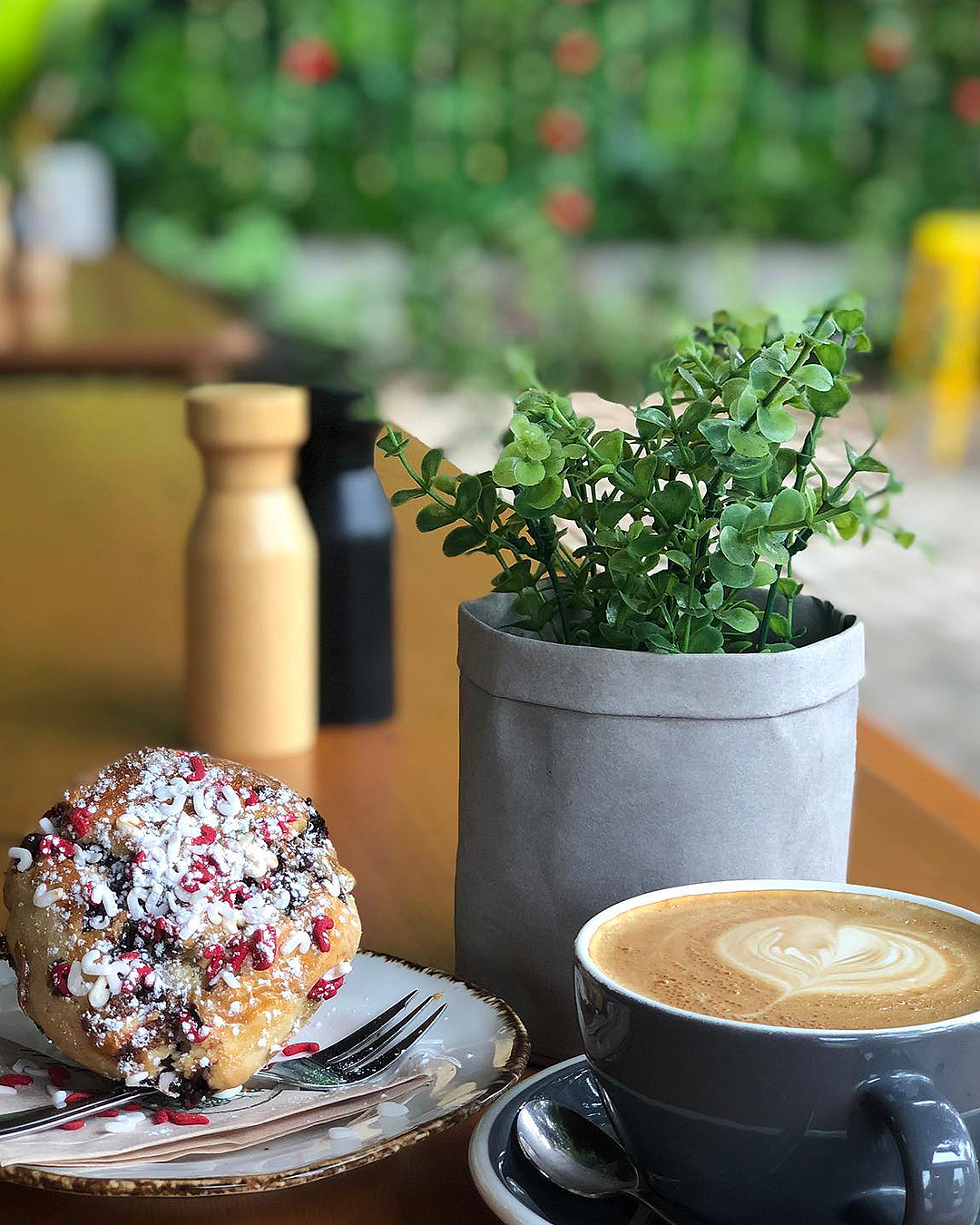 Cafe Oro
Glen Eden
If you're looking for delicious grub that feeds your soul then Cafe Oro is just the spot. Dishing up unpretentious food, you can expect simple delights that'll tantalise your taste buds. For all you health nuts out there, the acai bowl served with granola, candied seeds and maple nuts is refreshingly good, but if you want something a little more substantial the fried chicken waffles served with chilli maple syrup and fried egg will certainly suffice. Don't worry about hurrying off too soon, embrace your food coma as Ora is situated around an eight-decade old native Rimu tree offering a calm, inviting and relaxed spot for post-feed relaxation.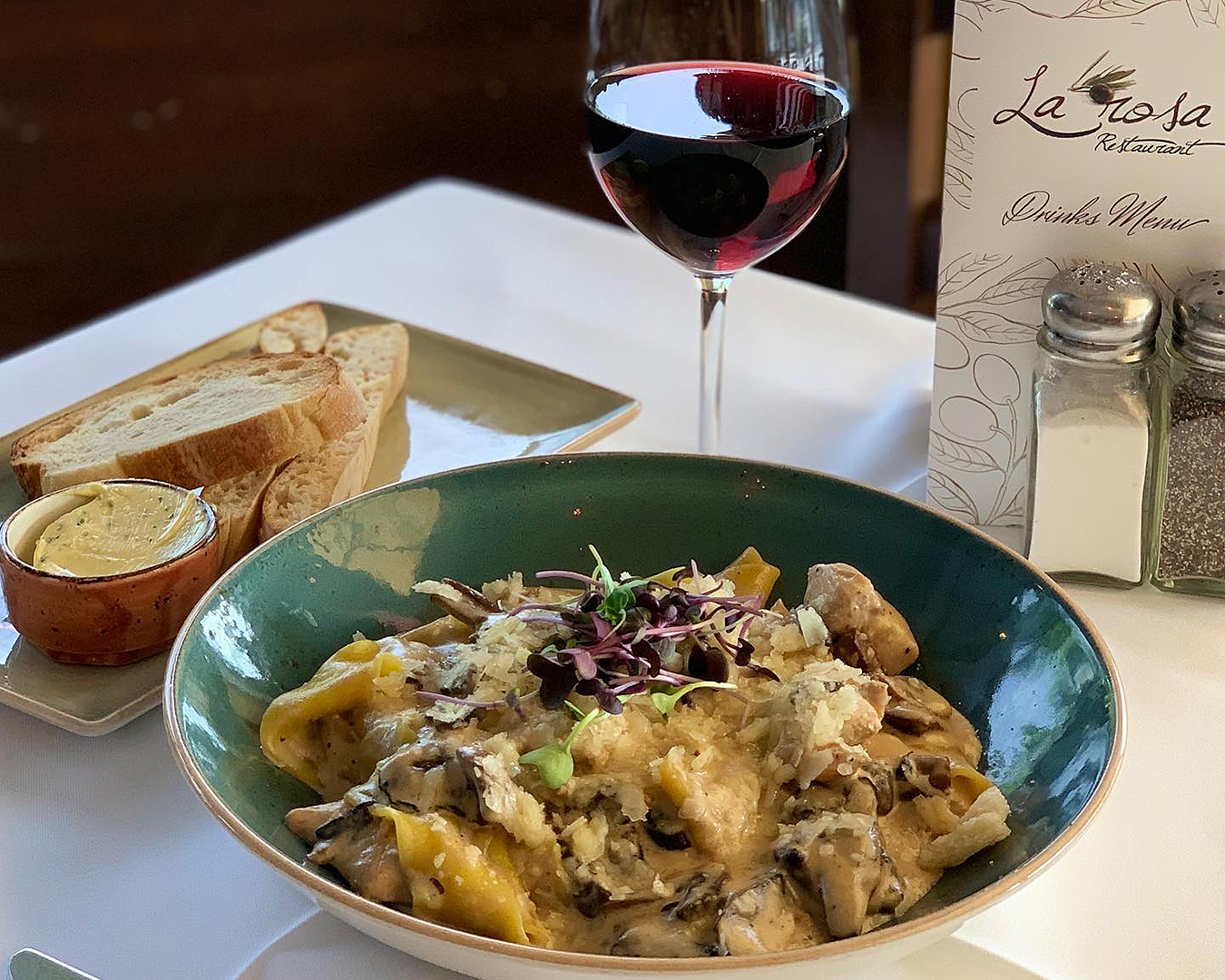 La Rosa
Glen Eden
"I hate Italian food," said no one ever. If, like us, you think Italian fare is simply magnifico, then head to La Rosa in Glen Eden to make all your foodie dreams come true. Whether it's pizza, pasta, or anything in between, La Rosa will hit the spot every single time with their authentic Italian food. Let's be honest, we'd happily eat our way through every. single. dish. but a few have our mouths watering—try the pappardelle carne ragu: homemade pappardelle pasta, New Zealand prime beef Ragu sauce or the new gamba and feta pizza served with prawns, feta, baby spinach, cherry tomatoes and olives will certainly hit the spot. Finish it all off with a classic tiramisu and you'll be a happy chappy.
If you fancy a trip up north, here are some smashing restaurants and cafes for you to try.
Image credit: The Hunting Lodge, Little Sister Cafe, The Tasting Shed, Little Creatures, Siamese Doll, Piccolina by Wono Kim, Bodrum Kitchen, Chikos Restaurant & Cafe, The Grounds, Deco, Bodega, Hare and Turtle, Cafe Oro, La Rosa.