The home of pintxos and txakoli—a lightly sparkling dry white wine pronounced cha-ko-lee—San Sebastian is as much about the dining experience as it is about the food.
Pushing your way through the crowd to get a look at the plates upon plates of colourful bites on the bar and grabbing whatever takes your fancy is the best way to eat in our opinion. Pair that with the cheap but delicious wine and you've got yourself one hell of a Spanish holiday, and that's without even mentioning the beaches and scenery that surround this little city.
Here's how to live your best life in San Sebastian.
Where To Eat And Drink In San Sebastian
La Vina
La Vina is famous for its light, fluffy cheesecake and once you taste it you'll understand why they've got so many sitting above the kitchen door ready to go. The servings are huge so you might want to share, but whatever you do, we can confirm it goes particularly well with a nice big glass of txakoli. There are also plenty of savoury plates here and the cream cheese and anchovy cone is well worth a look in if you're a fan of those salty little suckers. Don't be put off by used napkins thrown on the floor—it's a sign that the customers enjoyed their meal in any pintxos bar so you know La Vina is good.
Borda Berri
There's no need to be picky at Borda Berri because every single pintxo is insanely delicious. It's the kind of place you say you're going for one round of pintxos and then finding yourself still sitting there at midnight having tried all of them, and really there's nothing wrong with that. It gets packed so you might have to fight your way through the crowds to get to the bar, but once you're going it's all worth it. If you're there on a hot day, don't miss the gazpacho.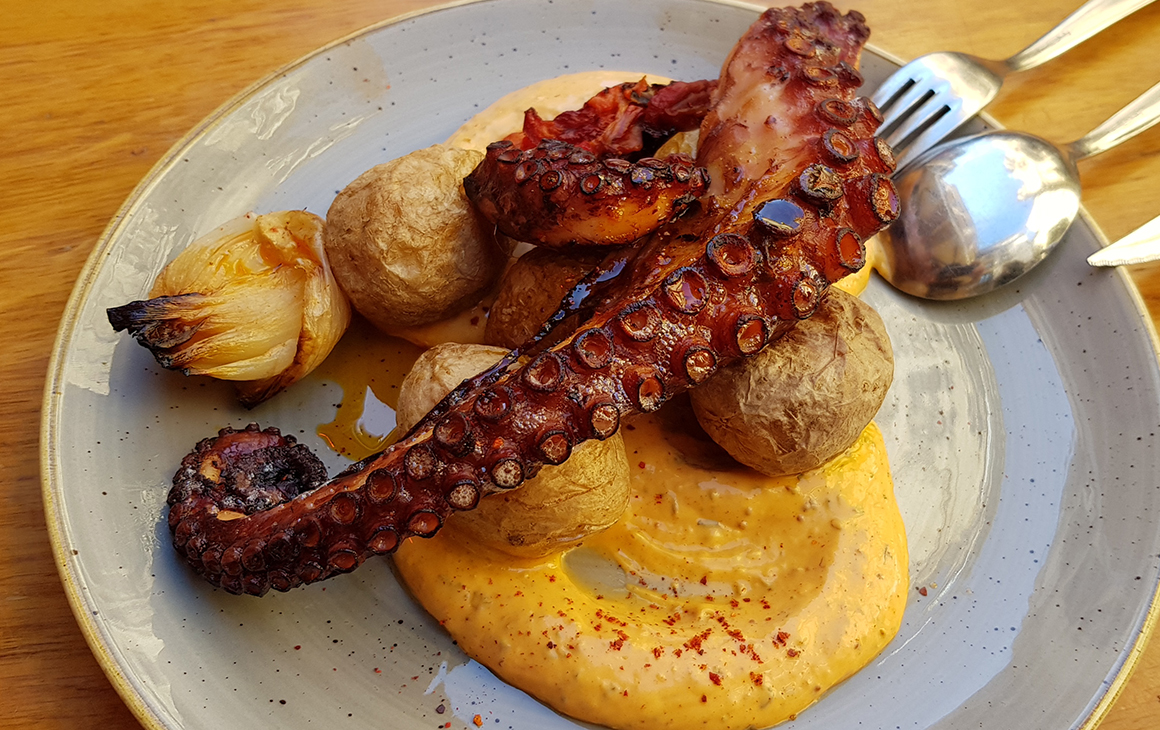 Petritegi Sagardotegia
When you're ready to swap your wine for cider, head to Petritegi Sagardotegia to make new friends at the long communal tables. Opt for the 30 euro set menu which includes plenty of food and bottomless cider and you'll be sure to leave full and happy. The cod is a winner and the aged txuleta steak is total perfection.
Casa Urola
You'll have to book this one well in advance, especially if you're planning on visiting over summer, but you'll be glad you did when you're munching away on your fresh clams and giant shrimp. Don't miss the seasonal dishes at Casa Urola which are always prepared with oodles of flavour—think wild mushrooms with duck sauce or oysters cooked in Iberian bacon and you're on the right track—and always save room for dessert too.
La Cuchara San Telmo
Meat lovers should head to La Cuchara San Telmo and get their hands on the suckling pig and beef cheeks immediately upon arrival in San Sebastian. If that doesn't sound much like you, perhaps the epic razor clams, octopus and scallops will be more up your alley? This place is always busy so get in early or be prepared to push and shove your way to the bar; it's all part of the experience after all.
Bar La Cepa
It's hard to pick a favourite pintxo at Bar La Cepa so we won't even try, though we will say that the hongos a la plancha (wild mushrooms with confit egg yolk) and the freshly cooked jamon croquettes are damn delicious. These guys also do a pretty good cheesecake if you're looking for a sweet treat.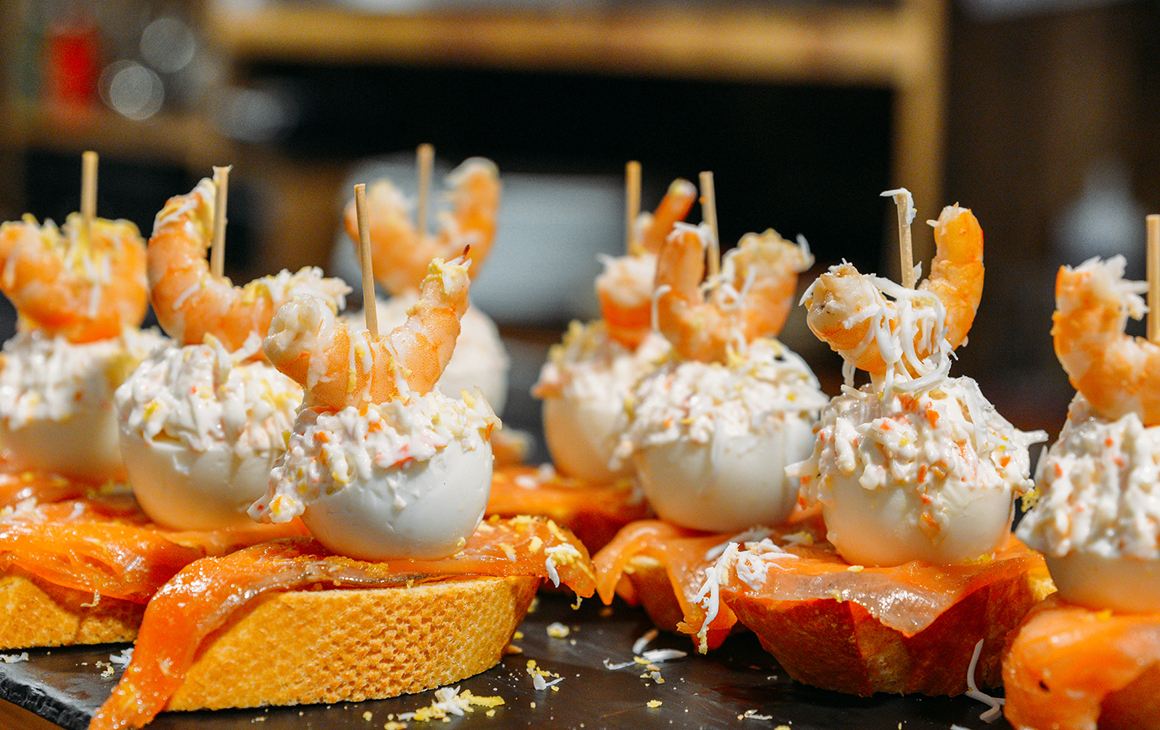 Bodegon Alejandro
If you're after something fancier than pintxos or you have something to celebrate, the tasting menu at Bodegon Alejandro is the place for you. You'll get six delicious courses of seasonal Basque goodness and you might as well go ahead and throw in the matching wines, you're on holiday after all. If you decide to order off the menu, the Donostia style cod with spider crab is a true winner.
Gerald's Bar
Those of you from Melbourne might recognise Gerald's Bar from North Carlton and those of you who have never heard of it, get ready to get acquainted. You won't find pintxos at Gerald's in San Sebastian but you will find fresh off the bone jamon, Spanish cheeses, crusty bread and lots of local bites. Of course, there's also a beautifully curated wine list with lots of local wines you'll want to try.
Takatak
Sitting just outside the old town, Takatak is close enough to the action without being right in the middle of it so it's the perfect choice when you need to escape the crowds. With one of the most interesting wine menus in San Sebastian—they specialise in natural wine—and an equally intriguing food menu, we think it's absolutely worthwhile to take a break from the pintxos for one meal to park yourself here for a long lunch or dinner. The menu changes regularly but you can just about always count on their speciality Russian Salad and some good vegetarian options, as well as plenty of seafood and a few beautifully prepared meat dishes.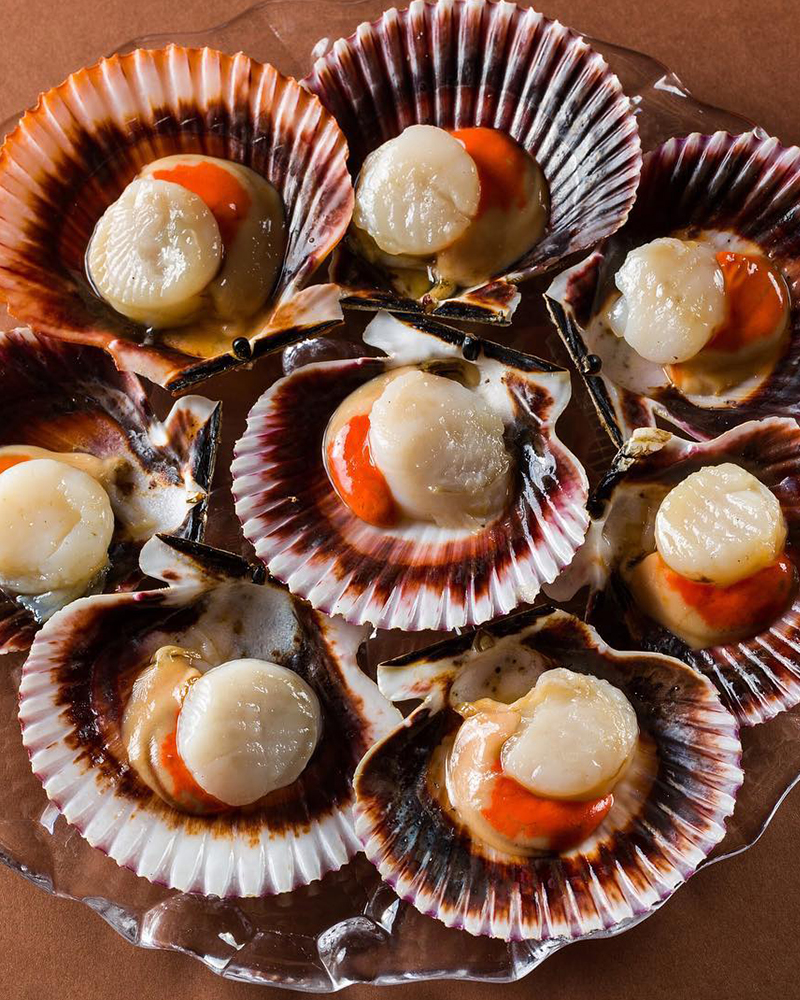 Where To Find The Best Coffee In San Sebastian
Old Town Coffee
It's all well and good knowing where to get the best pintxos and wine, but we know you need a coffee to get the day started and if you're feeling homesick for a good flat white (or even an oat milk latte), Old Town Coffee will fill the void. The coffee is absolutely the main event here, though they do some good little breakfasts which is all you need when you know you're going to be filling up on pintxos for the rest of the day. Go early to avoid the queues.
Sakona Coffee Roasters
Another spot for a good flat white, cortado or cold brew, Sakona is a beautiful place to hang out over a coffee and breakfast or a slice of cake. It can get busy here too, but the vibe is buzzy and the breakfast is delicious, so it's worth braving the crowds for.
What To Do In San Sebastian
Pintxos Crawl Through La Parte Vieja
This one's a no brainer really, but we thought we'd include it so there's no confusion: a pintxos crawl through the old town is a non-negotiable when in San Sebastian. Not only is the food incredible, but the old town is particularly beautiful and feels worlds away from the beachy vibes which are really just a five-minute walk away. It's also home to some impressive churches and lots of boutiques that will tempt your credit card right out of your wallet.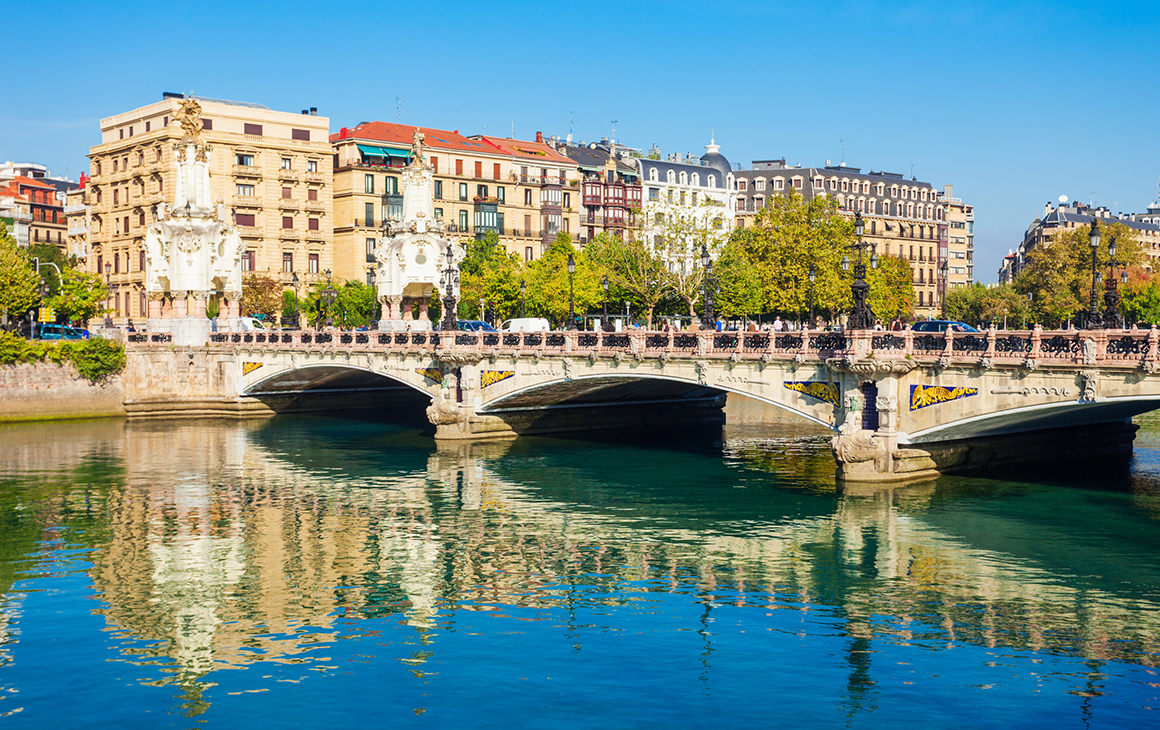 Check Out The Beaches
San Sebastian is home to three beaches so make it your business to check them all out while you're there. Bahia de La Concha (also spelt Kontxa) is the most popular and is worth checking out, but if you want to escape the hordes of tourists head over to Zurriola. It's the best beach for surfing but there are also plenty of other activities going on like beach volleyball and even football, so it's a great one for some people watching. Finally, Ondaretta is just west of La Concha and makes for a nice change of scenery when you're done over there.
Visit Isla Santa Clara
When you've scoured every inch of the city beaches, jump on the ferry (which runs from May to August) and head to the tiny little beach on Santa Clara Island. It offers up some incredible views of the city—its mountains and there's even a little cafe over there to keep you going.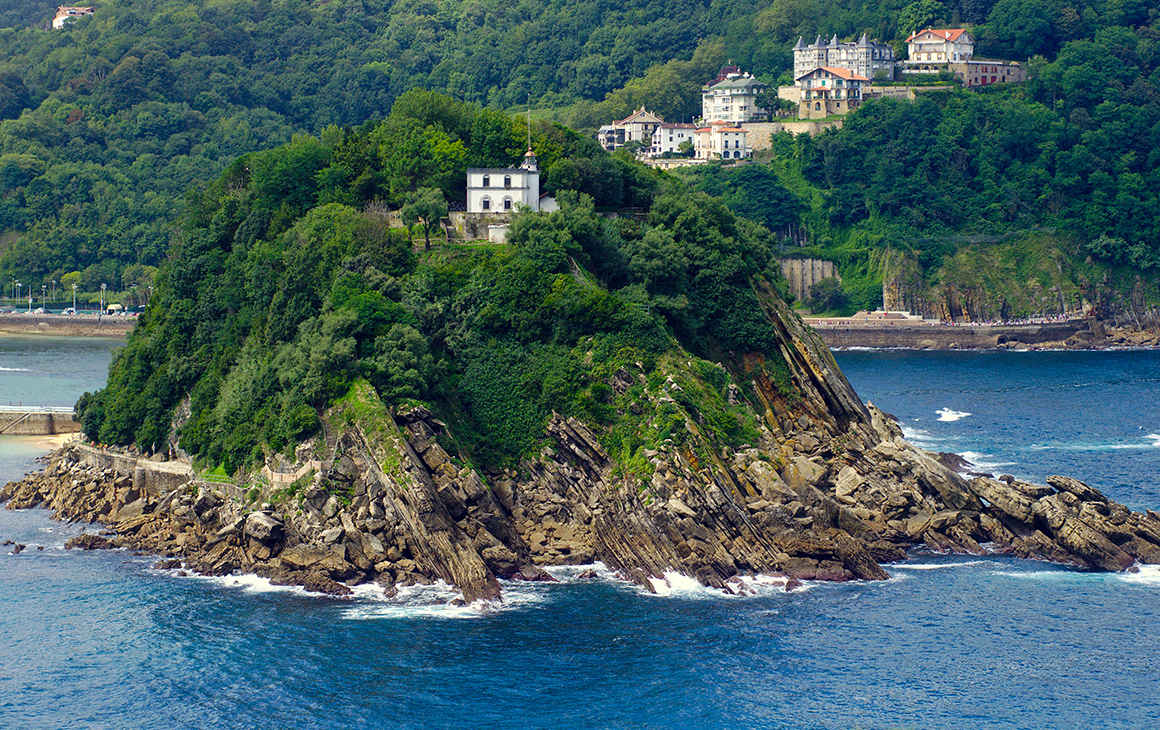 Hike Up Mount Urgall And Igueldo
With all the pintxos you'll be eating you might want to start the days with a bit of activity and San Sebastian's mountains provide a couple of great hikes that don't take too long to tick off. Mount Urgall is where the famous statue of Christ perches and takes about 45 minutes to walk up. At the top, you'll be rewarded with beautiful views, of course, as well as the Mota Castle—home to a history museum—which is worth a bit of your time. You can also walk around the base of Mount Urgall which is a stunning walk along the coast perfect for those who aren't much into hills.
On the other side of the Bahia de la Concha is Mount Igueldo which is home to an old-school amusement park and unbelievable views. If you're all walked out you can always take the funicular up to the top for the views. Go at sunset and thank us later.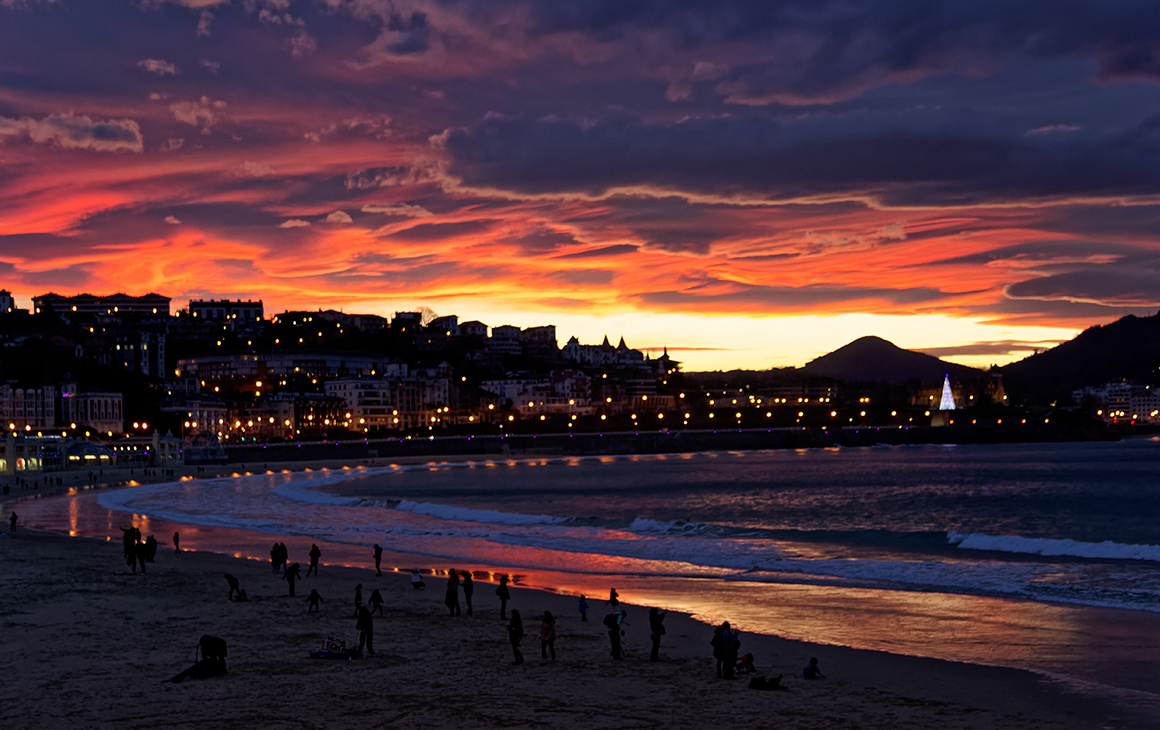 San Telmo Museoa
If you're into Basque History, San Telmo Museoa will be right up your alley. Part of the museum sits inside an old 16th-century convent while the rest is in an impressive renovation which is modern while still paying respect to the old convent style. Inside there are over 35,000 pieces on show which pay homage to Basque archaeology, art, history and more.
Where To Stay In San Sebastian
Lasala Plaza Hotel
Sitting pretty in a beautiful old art deco building built in 1917, the 58 rooms in the Lasala Plaza Hotel are a nod to Basque culture and the perfect introduction to San Sebastian. If you can get yourself a sea view room you'll get to wake up to views of the beautiful Bahia de la Concha, though the historic rooms offer up some pretty good views of the city too.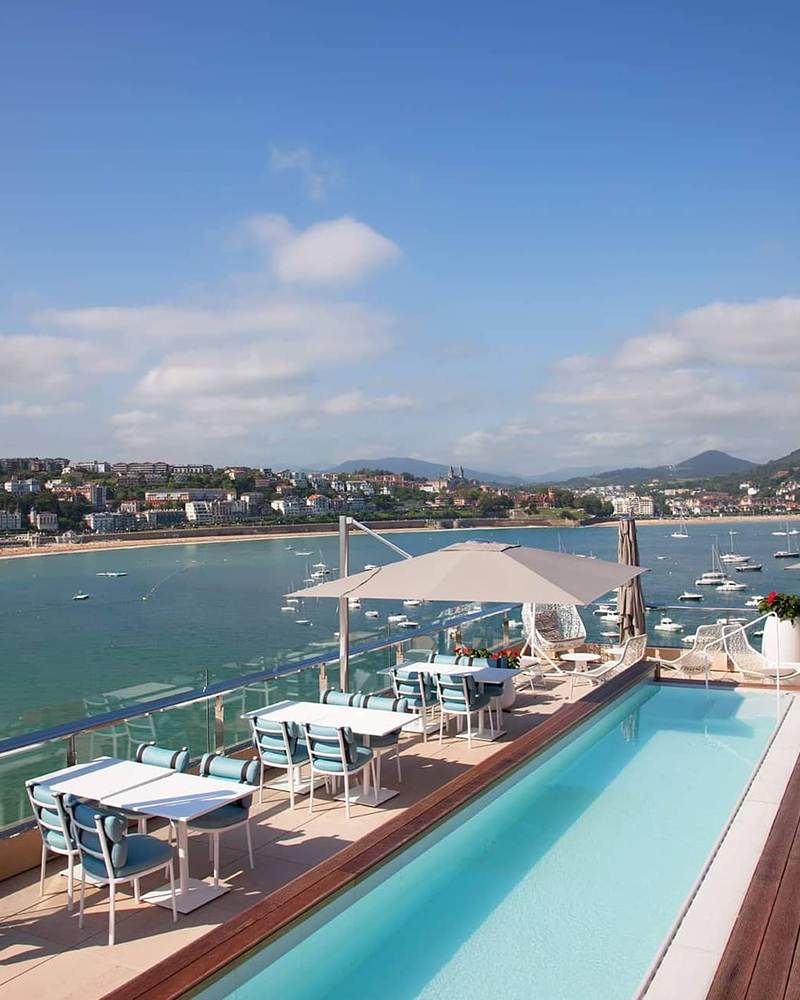 Once you've had a quick rest in the king bed and a shower under the rain head, make your way to the rooftop for poolside views with a cocktail or downstairs to the beautifully designed restaurant, La Jarana Taberna for some jamon and cheese or a nice big plate of freshly caught fish. The hotel is located smack bang in the old town so when you're ready to get out and about you'll find everything within walking distance which makes rolling home after a big day of pintxos nice and easy.
Next up it's time to check out Spain's hidden gem, Girona.
Image Credit: Jochem Raat, François Dallay, Lasala Plaza Hotel, Eduardo Barrera