Is it just us, or is Brisbane quite the babe?
They've got beaches at one end, striking cliff faces at another, and beautiful vantage points to admire them from scattered all around. At the risk of getting all misty eyed, we've decided to round up our favourite iconic Brissie sites—you're not a true Queensland local unless you've ticked them all off.
To bring you this list we've teamed up Personalised Plates Queensland, to showcase their vibrant range of electric colour plates to celebrate the colours of Queensland. Bless. (Plus, they love a good list just as much as we do!) As if that wasn't enough, they're also giving away a trip to Miami! Click the banner below to enter now.

Mt Cootha
Do destinations come more iconic than Mt Cootha? Nup, don't think so! Sweeping city views, waterfalls, Indigenous Art trails, lush forests—it's all here! The best way to explore the mountain is by car, so hop in your car and explore the winding roads of Mount Cootha and its picnic areas.
The Botanic Gardens
The Botanic Gardens are an explosion of colour no matter the time of year. Sprawling from QUT along to the tip of Eagle Street, the Gardens are filled with spots to smash out a PT session, stop for a picnic, or even partake of a leisurely stroll.
UQ's St Lucia Campus
Between late-night library sessions and hungover lectures, you may have missed the fact that UQ's St Lucia Campus is stunningly beautiful. Equal parts Hogwarts and tropical wonderland, UQ has some serious style cred. If you're yet to visit, think historic sandstone buildings, vibrant jacarandas, ponds covered in lily pads, an amazing art gallery, and more! A visit is practically guaranteed to raise your IQ.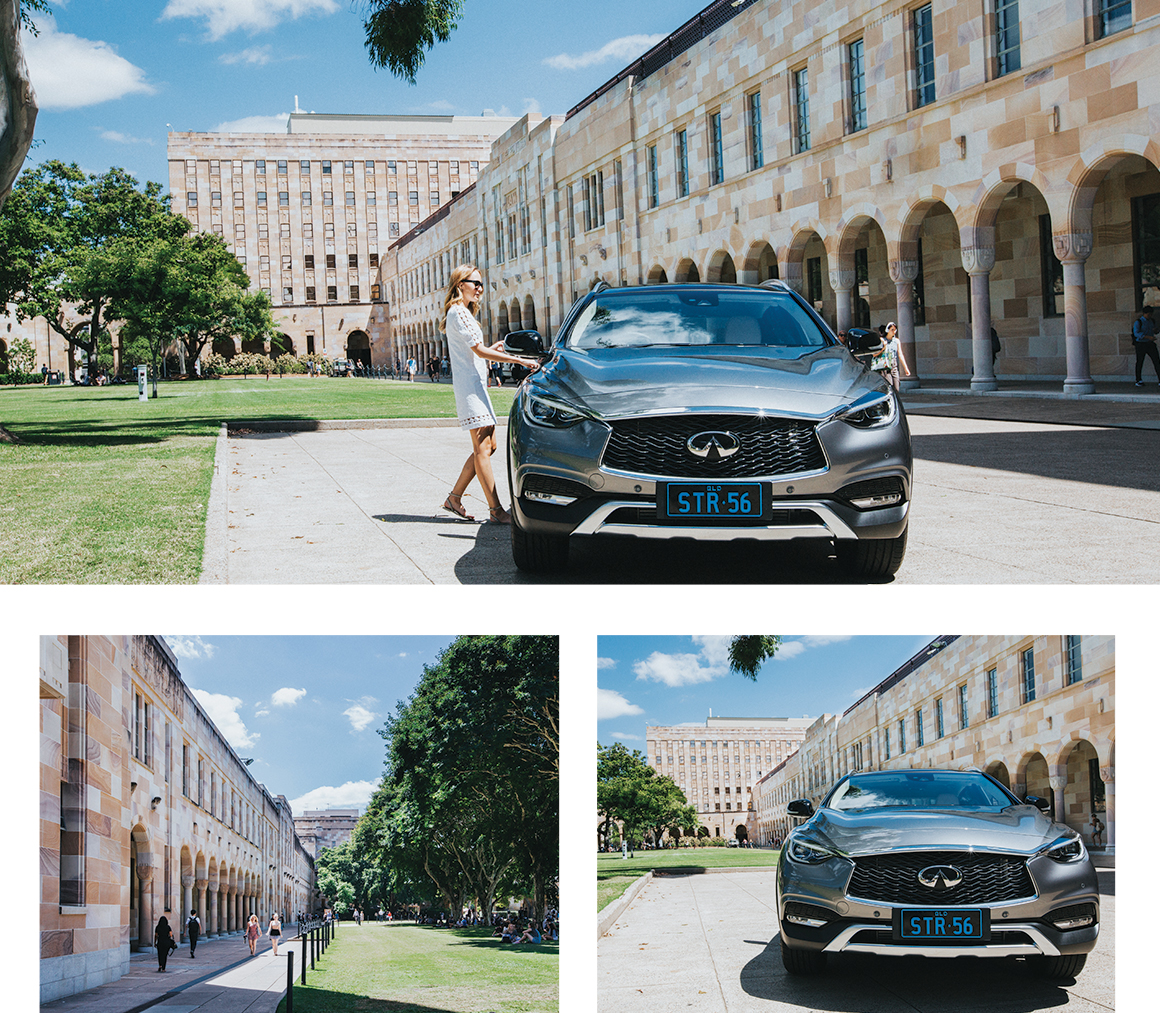 Queens's Park
Queen's Park in Ipswich is beautiful, and somewhat of an undiscovered wonderland. The park sits on the side of a hill in Ipswich, with a bowls club, a green house, children's play area, rolling green hills, and a panoramic look out at the top. It may be in Ipswich, but it's seriously worth a drive for the scenery! Make a day out of it and bring a picnic along, too.
New Farm Park
If you live in Brisbane and you haven't spent an afternoon in New Farm Park, you're doing something wrong. Grab a picnic, pack your Frisbee, and bring your pooch along because there's really nothing better than a colourful afternoon spent people-watching in New Farm Park. The best part though, is looking out across the river to the enviable real estate and pretending you're house hunting.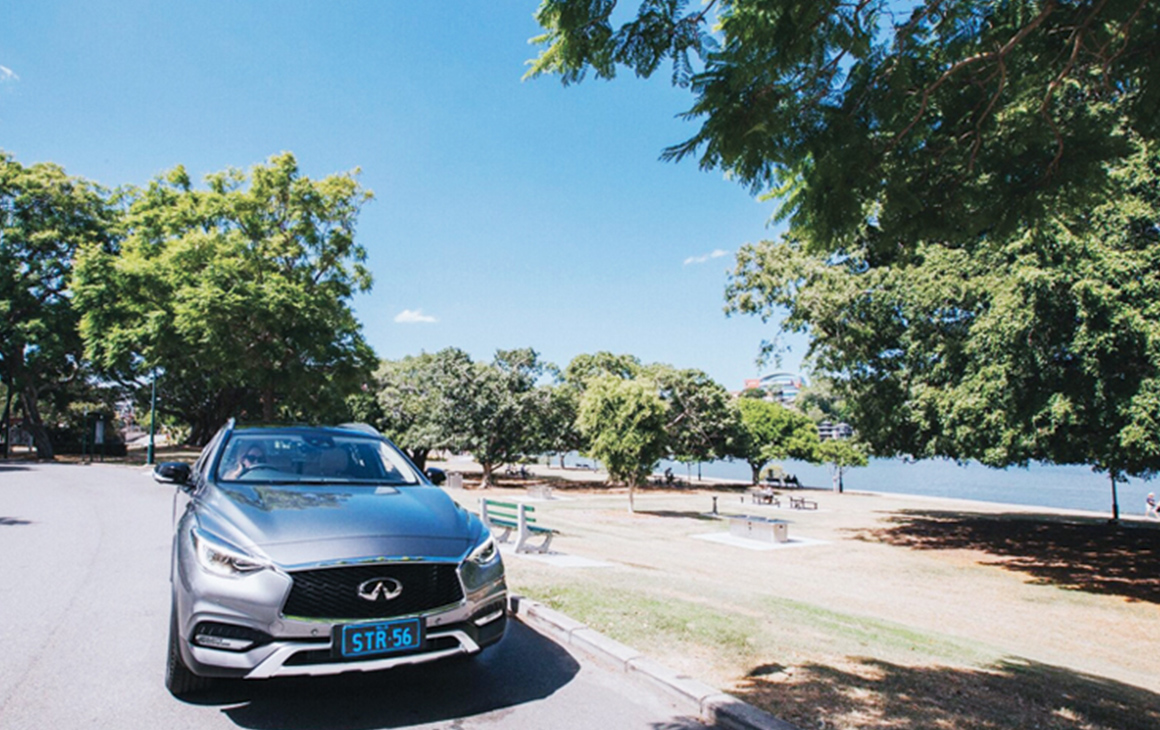 The Old Museum
The Old Museum is one of those Brisbane landmarks you drive past all the time, but never actually visit. You'll recognise it by its striking red and white brick work and turrets. Aside from being easy on the eye, The Old Museum plays host to live music, performances, and other fun festivals. If you haven't made your pilgrimage here yet, do it!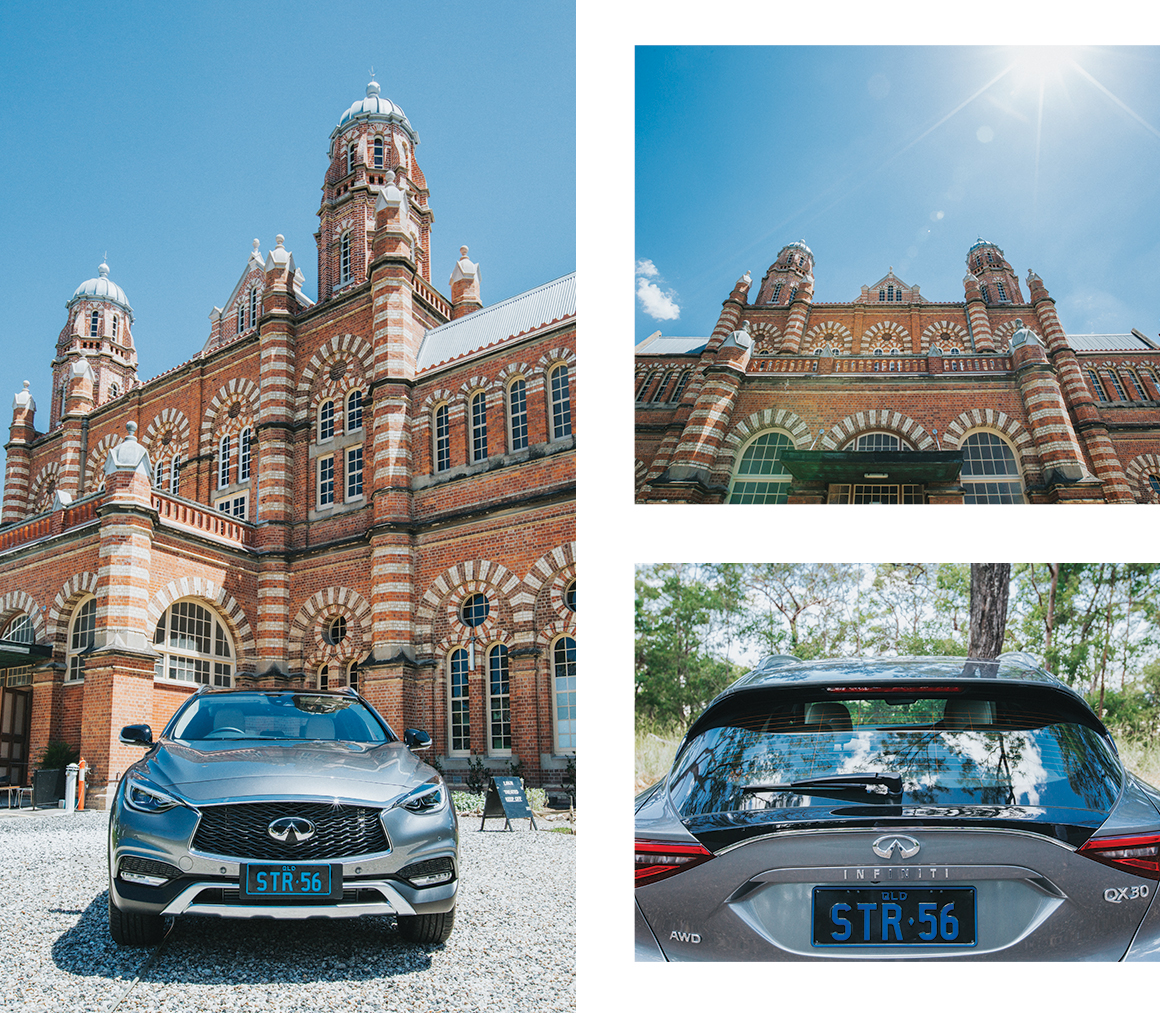 Kangaroo Point
As almost locals, it's easy to skip the parts of Brisbane city that tourists frequent most. Do yourself a favour though—if you've never been to Kangaroo Point, bring a pal and plan your visit to coincide with the sunset. The views are next level colourful at this hour, and will make you fall in love with Brisbane all over again.
South Bank
South Bank is another one of those spots in Brisbane that tourists love, but we tend to neglect. We put it to you that you should definitely be exploring South Bank. Explore Gray Street for some take away nosh (we love Zeus Street Greek) and snag yourself a deck chair on the grassy knoll. Did someone say bliss?!
Burleigh Hill
We know, we know—Burleigh isn't in Brisbane, but, in our defense it is stunning. Take the drive down and walk along the headland from the main beach out along to the Tallebudgera Creek side through the national park. The views are next-level crazy, and the best part is that you can reward yourself with a dip in the ocean afterward!
The Sunshine Coast Hinterland
It's hard to pick just one place on the Sunshine Coast, so we kind of cheated and picked a region. The Sunshine Coast Hinterland is breathtakingly gorgeous. With undulating green hills, cascading waterfalls, and secluded BnBs, the Sunshine Coast Hinterland is a colourful oasis.

We've partnered with Personalised Plates Queensland and their vibrant Colour plates to celebrate our colourful metropolis, bringing you the most colourful dishes, locations, and sight-seeing spots across South East Queensland so you can find the inspiration you need to get your explore on! To see our editorial policy, click here.
Image Credit: Hayley Williamson for Metropolist