If you thought cookie pizzas were just a weird Melbourne thing, you're oh-so wrong.
Sunshine Coast and Perth-based Annimentary delivers the most mouthwatering cookies straight to your door, but there's a treat they make that will take you on the most sugar-infused ride of your life: the Coozzapie.
What's better than a pizza-sized cookie? A pizza-sized cookie you can customise to your heart's desire, of course.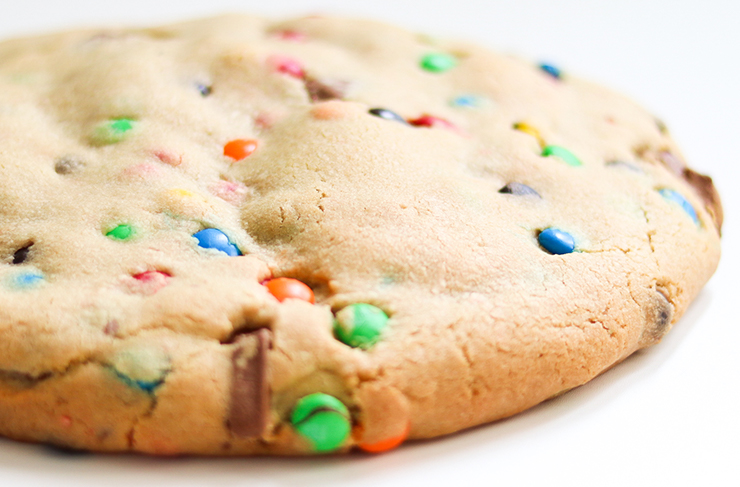 Half the fun of a Coozzapie is making your own flavour, right down to the flavour of the dough. Take your pick from white, red velvet or chocolate and then spice that dough up by picking your favourite dough mix-ins, like chocolate chips, lollies or nuts. Then you'll want to decide on the base of the Coozzapie filling, 'cause yes, this thing is filled to the brim with ooey gooey deliciousness. You can take your pick between Nutella, peanut butter, jam, Biscoff spread (we know which one we're getting) or whatever else your heart desires.
Then you'd assume we're done, but no: last, but not least, you get to pick three choices of fillings, like more chocolate, or lollies, or nuts, or fruits, or cereal, or biscuits...anything goes, really.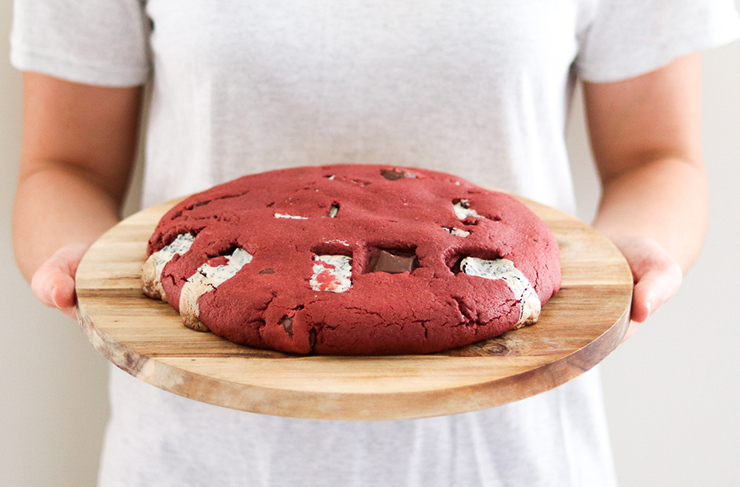 Coozzapies come in two sizes: original size, which is 25-30cm in diameter and can feed up to sixteen people ($60) and fun-sized, which measures 18-20cm in diameter and can feed up to eight people ($35).
Due to the customisable nature of the Coozzapies, you can only order them via email, so if you're looking for a sweet treat, you'll want to get in on the action, stat.
Looking to carb load? Hit up the Sunshine Coast's best bakeries.
Image credit: Urban List New Zealand